2019-2020
ARCHIVE
Results
Fixture
Result
Score
Scorers
POTM
Feb 16 vs Chelmsford Mixed
Feb
16
Chelmsford Mixed
  H  
  [EH MX T1 R3]  
(H)  EH MX T1 R3
W

W  

6-1
Tom Cooke,Tom Cooke,Cameron Cooke,Krystal Bishop,Cameron Cooke,Richard Green
Harriet Preston
Jan 19 vs Dereham Mixed
Jan
19
Dereham Mixed
  A  
  [EH MX T1 R2]  
(A)  EH MX T1 R2
W

W  

3-2
Chris Wardale,Chris Wardale,Krystal Bishop
Harriet Preston
Nov 24 vs Magpies Mixed
Nov
24
Magpies Mixed
  H  
  [EH MX T1 R1]  
(H)  EH MX T1 R1
W

W  

8-1
Krystal Bishop,Krystal Bishop,Krystal Bishop,Harriet Preston,Chris Wardale,Harry Gill,Cameron Cooke,Cameron Cooke
Olivia Williams
Nov 17 vs UEA Mixed
Nov
17
UEA Mixed
  H  
  [F]  
(H)  F
W

W  

13-2
Cameron Cooke,Cameron Cooke,Cameron Cooke,Cameron Cooke,Cameron Cooke,Cameron Cooke,Matthew Brine,Ellie Brine,Harriet Preston,Louis Preston,Fred Anthony,Harry Gill,Harry Gill
Fred Anthony
 

W (6-1)  

   16/02/2020 - MX
   vs Chelmsford Mixed (H / EH MX T1 R3)


IN-FORM CITY MIXED SEE OFF CHELMSFORD IN TIER 1 CUP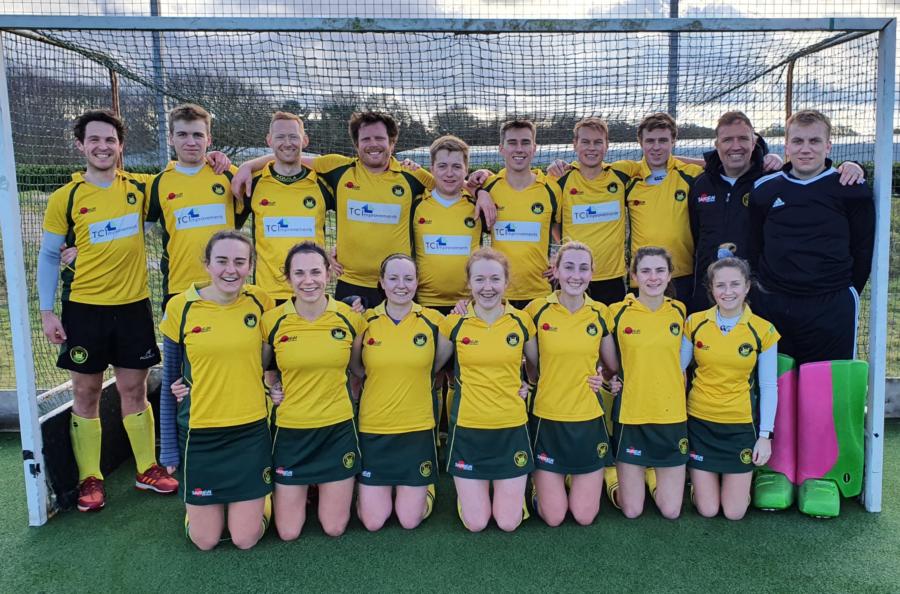 MIXED XI - 16/02/2020 VS CHELMSFORD MIXED (H)

TEAM: Mixed XI
DATE: 16/02/2020
FIXTURE: Mixed XI VS 16/02/2020
HEADLINE: In-form City Mixed See Off Chelmsford in Tier 1 Cup
Norwich City Mixed XI continues into round 5 of the National Tier 1 knock-out cup on Sunday with a convincing 6-1 win over Chelmsford.

Two early short corner goals from Thomas Cooke were testament to the fact that Norwich settled early into the game and took control from the start, with some strong work through the middle of the pitch from Louis Preston, Sophie Mullan, Jo Staines, Richard Green and Harriet Preston.

Despite some excellent work from the Chelmsford goal-keeper, the pressure from the Norwich city attack was unrelenting and Cameron Cooke eventually found a third goal, meaning Norwich went into half time leading 3-0.
Norwich started the second half in the same, confident manner as the first and Krystal Bishop and Cameron Cooke quickly found goals 4 and 5.

Chelmsford continues to work hard and eventually were rewarded for their efforts with a goal from breakaway play which caught Norwich too high on the pitch, despite excellent defensive work from Harry Brown and Chris Wardale at the back.

With minutes to go before the final whistle Richard Green scored to make the final score 6-1 to Norwich City, with the player of the match going to Harriet Preston.

Norwich City mixed, in excellent for this season, sail in round 5 of the mixed cup, to be played 22nd March and are looking forward to the next challenge.


 

W (3-2)  

   19/01/2020 - MX
   vs Dereham Mixed (A / EH MX T1 R2)


CITY MIXED MARCH ON TO NEXT KNOCKOUT ROUND
MIXED XI - 19/01/2020 VS DEREHAM MIXED (A)

TEAM: Mixed XI
DATE: 19/01/2020
FIXTURE: Mixed XI VS 19/01/2020
HEADLINE: City Mixed March on to Next Knockout Round
Norwich city Mixed XI continued on their quest for silverware with a win over local rivals Dereham in the England Hockey Tier 1 National Mixed Championships on Sunday.

Norwich stated strong and settled into the game early, with Krystal Bishop and Chris Wardale both scoring, helped by some excellent work through the midfield from Sophie Mullan, Harry Gill and Cameron Cooke.

Dereham then answered with two goals scored from penalty corner routines to bring the score to 2-2.

The intensity on the pitch increased notably as both teams went in search of an additional goal: Dereham looking to capitalise on their momentum, and Norwich to wrestle back control of the game.

Dereham made some strong runs into Norwich's D, but excellent defending from Harry Brown and Thomas Cooke meant their efforts went unrewarded. Deep into the second half a successful; strike from Chris Wardale, after a break-away run from Harriet Preston, found Norwich their 3rd goal. Norwich held on for the final minutes of the game to finish 3-2.