2018-2019
Results
Mens 4th XI
East Division 4 North East
Fixture
Result
Score
Scorers
POTM
Mar 30 vs Watton 1
Mar
30
Watton 1
  A  
  [L]  
(A)  L
C

C  

C-C
Mar 23 vs Pelicans 2
Mar
23
Pelicans 2
  A  
  [L]  
(A)  L
W

W  

4-2
Nathan Corden,Adie Land,Adie Land,Duncan Harris
Joseph Roy
Mar 16 vs Harleston Magpies 4    
Mar
16
Harleston Magpies 4    
  H  
  [L]  
(H)  L
W

W  

5-3
Chris Perry,Adie Land,Matthew Brine,Matthew Brine,Matthew Brine
Matthew Brine
Mar 09 vs Norwich City 5    
Mar
09
Norwich City 5    
  A  
  [L]  
(A)  L
W

W  

8-0
Adie Land,Adie Land,Adie Land,Chris Perry,Chris Perry,Chris Perry,Ben Douglass,Mark Circuit
Alex Tomkinson
Mar 02 vs I-ES 4    
Mar
02
I-ES 4    
  H  
  [L]  
(H)  L
W

W  

5-2
Chris Perry,Adie Land,Nathan Corden,Chris Perry,Chris Perry
John Ingham
Feb 16 vs Newmarket 2
Feb
16
Newmarket 2
  A  
  [L]  
(A)  L
W

W  

7-1
Chris Perry,Chris Perry,Saverio Iaccarino,Chris Perry,Chris Perry,Chris Perry,Nick Hooper
Nick Hooper
Feb 09 vs Ipswich 3    
Feb
09
Ipswich 3    
  H  
  [L]  
(H)  L
W

W  

6-1
Adie Land,Joe Konieczny,Nick Hooper,Haren Patel,Joe Konieczny,Chris Perry
Paul Roy
Feb 02 vs Watton 1
Feb
02
Watton 1
  A  
  [L]  
(A)  L
P

P  

P-P
Jan 26 vs Felixstowe 2    
Jan
26
Felixstowe 2    
  H  
  [L]  
(H)  L
W

W  

5-1
Adie Land,Adie Land,Chris Perry,Adie Land,Adie Land
Adie Land
Jan 19 vs Thetford Town 1    
Jan
19
Thetford Town 1    
  H  
  [L]  
(H)  L
W

W  

5-4
Chris Perry,Haren Patel,Nick Hooper,Adie Land,Adie Land
Adie Land
Jan 12 vs Norwich Dragons 4
Jan
12
Norwich Dragons 4
  A  
  [L]  
(A)  L
W

W  

6-0
Mark Circuit,Nick Hooper,Simon Dale,Mark Circuit,Duncan Harris,Duncan Harris
Duncan Harris
Jan 05 vs Norwich City 5
Jan
05
Norwich City 5
  A  
  [F]  
(A)  F
W

W  

6-1
Jack Luther,Daniel Jeffers,Jack Luther,Daniel Jeffers,Lloyd Sayer,Jack Luther
Lloyd Sayer
Dec 08 vs Bury St Edmunds 3    
Dec
08
Bury St Edmunds 3    
  H  
  [L]  
(H)  L
W

W  

4-1
Matthew Brine,Matthew Brine,Matthew Brine,Matthew Brine
Matthew Brine
Dec 01 vs Pelicans 2    
Dec
01
Pelicans 2    
  H  
  [L]  
(H)  L
L

L  

0-2
Paul Roy
Nov 24 vs Harleston Magpies 4
Nov
24
Harleston Magpies 4
  A  
  [L]  
(A)  L
W

W  

6-1
Jonty Black,Adie Land,Rocco Iaccarino,Saverio Iaccarino,Saverio Iaccarino,Adie Land
Saverio Iaccarino
Nov 17 vs Norwich City 5    
Nov
17
Norwich City 5    
  H  
  [L]  
(H)  L
W

W  

3-1
Daniel Jeffers,Adie Land,Paul Roy
Jonty Black
Nov 10 vs IES 4
Nov
10
IES 4
  A  
  [L]  
(A)  L
L

L  

1-2
Jonty Black
Eddie Darley
Nov 03 vs Newmarket 2    
Nov
03
Newmarket 2    
  H  
  [L]  
(H)  L
W

W  

7-1
Ben Withers,Ben Withers,Daniel Jeffers,Ben Withers,Ben Withers,Daniel Jeffers,Simon Dale
Alex Tomkinson
Oct 27 vs Ipswich 3
Oct
27
Ipswich 3
  A  
  [L]  
(A)  L
L

L  

2-3
Alex Tomkinson,Adie Land
William Morrissey
Oct 20 vs Watton 1    
Oct
20
Watton 1    
  H  
  [L]  
(H)  L
W

W  

4-0
Haren Patel,Adie Land,Haren Patel,Joe Konieczny
Joseph Roy
Oct 13 vs Felixstowe 2
Oct
13
Felixstowe 2
  A  
  [L]  
(A)  L
D

D  

3-3
Ben Withers,Saverio Iaccarino,Ben Withers
Ben Withers
Oct 06 vs Thetford Town 1
Oct
06
Thetford Town 1
  A  
  [L]  
(A)  L
L

L  

3-6
Daniel Jeffers,Daniel Jeffers,Jack Luther
Malcolm Jewers
Sep 29 vs Norwich Dragons 4    
Sep
29
Norwich Dragons 4    
  H  
  [L]  
(H)  L
W

W  

3-0
Joe Konieczny,Adie Land,Daniel Jeffers
Alex Tomkinson
Sep 22 vs Bury St Edmunds 3
Sep
22
Bury St Edmunds 3
  A  
  [L]  
(A)  L
W

W  

3-2
Greg Hughes,Toby Pallister,Sam Hyatt
Toby Pallister
Sep 19 vs UEA 2
Sep
19
UEA 2
  A  
  [F]  
(A)  F
L

L  

1-3
Joe Holden
Paul Kassulke
Sep 15 vs Norwich Dragons 3
Sep
15
Norwich Dragons 3
  H  
  [F]  
(H)  F
W

W  

2-0
Lee Allsop,Joe Konieczny
Lee Allsop
Sep 08 vs Pelicans 2
Sep
08
Pelicans 2
  H  
  [F]  
(H)  F
W

W  

5-0
Adie Land,Mark Circuit,Daniel Jeffers,Mark Circuit,Ben Nkrumah
Mark Circuit
Sep 01 vs Norwich City 2/3
Sep
01
Norwich City 2/3
  H  
  [F]  
(H)  F
C

C  

C-C
 

W (4-2)  

   23/03/2019 - M4
   vs Pelicans 2 (A / L)


PULITZER OR HOWITZER
MENS 4TH XI - 23/03/2019 VS PELICANS 2 (A)

TEAM: Mens 4th XI
DATE: 23/03/2019
FIXTURE: Mens 4th XI VS 23/03/2019
HEADLINE: Pulitzer or Howitzer
LEAGUE: EAST DIVISION 4 NORTH EAST
VENUE: Pelicans
RESULT: 4-2 victory

REPORT: Cracking off a couple of Pulitzer prize winners earlier in the season (yes, you've spotted it, the Pulitzer is for fiction) the dubious honour falls once again to your scribe to meddle with history and fabricate another semi believable yarn of glory and honour - in the unlikely setting of Kings Lynn.
Well, sometimes the truth is stranger than fiction and today was just so. So let me tell the tale while I cramp up and pour another generous G&T to relieve the knees. This rare self-indulgence is well deserved; today my eldest turned 15 and, more importantly, receiving another 4th team POTM accolade, thoroughly enjoyed himself in the bargain, the best of all outcomes. The only downside now is this task settled before me to scribble a passage of history recording our venture yet adding little to the sum of human endeavour or global peace – so, enough of these POTMs, please!

We came with 12 which seems like profligate abundance compared to the time "ten men came to mow" (ibid), but due to pitstops, roadworks and the everlate-Nkrumah we started without much focus and a little anxiety not least for the audacious move by your scribe to bring G-man in. "It's on you, this", "you're responsible for what happens out there" were just a couple of the amusing, if passive-aggressive, sharpeners delivered by my own side. 'I'd rather be an MP than a talent scout' is a phrase the younger me would never believe utterable. Well, any nervousness changed within seconds, to terror as the whistle blew and the overload came and wave upon wave of Hanseatic marauders washed up on the golden sands of our D - in fairness the new pitch was really good and had no sand. I digress...
Against the run, a long ball found unexplored distant Lands(ie) and a narrow angle tap-in was afforded to the brilliant Nathan finding his pair of compasses and a protractor bought in the 5th year fleetingly useful. We all smiled at each other, the trees waved encouragingly bathed in the warming sunshine and the opposing crowd fell silent (our fans seemed absent, probably marching against Brexit in London) and, as we admired our handsome fortune the tide turned and the cookies burned once more. One all. They were top-of-the-league good, and our detailed planning to counter their overweight midfield (numbers, not kilos) appeared to merit nothing, yet, after an initial bombardment we began to level the pitch which was in fairness quite flat enough, effectively using Pelis' own theodolites (see "taken out by the professionals", ibid): your "have a go heros" had turned the table through the genius of skipper Frosty, leveraging his multi-decadal learning curve spanning double centuries conjuring an overload in our midfield with numbers and kilos, genius.
Talking of time, it was patient Gs chance now, eyes swivelled action-man-like as I made way for him and nervous energy coursed once more through the statin enhanced midfield arteries now upon the bench. Not that G was in the least concerned, with a mixture of charm and sauve disposition our debonair winger proceeded up the field ball in tow and glasses still firmly on to examine the defence more closely. Time and again gasps, applause and the occasional rousing cheer came (not only from the subs bench) as G majestically penetrated almost as far as the P spot, (I was going to lower the tone there to put off more POTMs awarded for good scribbling instead of dribbling before realising the folly of that plan). On with the story, after all the stick is mightier than the pen as Chris "the howitzer" Perry proved whilst barraging aerials that probably connected Adie to his brace of goals and a passing fleet of pigeons on a day out from Prestwich. As Ben saved another exceptional drag flick dinging off the post and the lines were cleared in an interminable tussle and Jag picked the ball in a 3 on 1 attack and Si intercepted brilliantly the midfield pressure began to ease. They began to tire as our youth policy of Joe and G and Nathan and Jonny stretched the old pros. At first begrudgingly then with increasing alacrity they began to smile and almost revel in being turned over by a seemingly superior force; I'd never seen anything like it. I guess when you are already champs all you can add is magnanimity in defeat and they certainly showed the way.
If our front pair were imaginative and tireless, the midfield were industrious and creative and the foundation upon which this is all built, the final four, well, they were as courageous and composed as ever- albeit an amazingly out of position Duncan also managed to pop up on the right post to poke in yet another of his now trademark "pinball" goals, sealing our victory 4-2.
A fitting end to a great day out made sweeter still by the courtesy of Pelicans and, I feel, a great year for the fourth division in this game played out by the tribes of Anglia even if we celebrate nothing much more than the passing of the baton between generations in our penultimate game of the season. Joe and my thanks to you all, true.



 

W (8-0)  

   09/03/2019 - M4
   vs Norwich City 5     (A / L)


CONVINCING WIN FOR 4'S AGAINST 5'S
MENS 4TH XI - 09/03/2019 VS NORWICH CITY 5     (A)

TEAM: Mens 4th XI
DATE: 09/03/2019
FIXTURE: Mens 4th XI VS 09/03/2019
HEADLINE: Convincing win for 4's against 5's
LEAGUE: EAST DIVISION 4 NORTH EAST
VENUE: Taverham
RESULT: Won 8-0

REPORT:
I don't want to rub any salt into the already open wounds of my friends in our 5th XI, so I'll keep this short
City's 4's had a bare 11, but still exuded a wealth of experience which proved too much for City's 5's in this inter-club league clash
First half goals from Land, Circuit and a brace from Perry left the score 4-0 in favour of City 4's at half time.
The second half brought much of the same with the City 5's powerless to stop the 4's. Land and Perry both completed their hat-tricks with the energetic Douglass
The second half brought much of the same with the City's 5's powerless to stop the 4's. Land and Perry both completed their hat-tricks with the energetic Douglass also adding to their tally

Final score 8-0 to City 4's


 

W (5-2)  

   02/03/2019 - M4
   vs I-ES 4     (H / L)


FREE SCORING CITY 4'S HIT FIVE AGAIN
MENS 4TH XI - 02/03/2019 VS I-ES 4     (H)

TEAM: Mens 4th XI
DATE: 02/03/2019
FIXTURE: Mens 4th XI VS 02/03/2019
HEADLINE: Free Scoring City 4's Hit Five Again
LEAGUE: EAST DIVISION 4 NORTH EAST
VENUE: Taverham
RESULT: Won 5-2

REPORT:
City's high flying 4th XI, fully refreshed after a week off, crossed the white line once more to play Ipswich & East Suffolk 4's. The weather had turned dull and cold, and City started in a similar vein, struggling to find their feet on their bouncier H2O home pitch. Defences dominated, with City's experienced central partnership of Ingham & Saran proving almost impossible to beat and IES equally so. Five, ten, even fifteen minutes went by before the cobwebs had disappeared and City's fast flowing hockey returned once more.
City were first to break the deadlock when an in form Perry penalty corner strike went past the unsighted IES keeper's left pad, 1-0
Confidence immediately appeared to surge through the whole City side and they quickly moved through the gears with IES seemingly powerless to respond.
City soon doubled their advantage when MOTM Ingham dispossessed an IES forward and promptly found Pyatt from range. He in turn found Perry down the right hand side who squared the ball for Land to coolly slot into an open goal, 2-0
City were on fire now and the watching 1st XI were obviously in fear of their places! Harris played a quick right side-line hit to speed merchant Harry who used Perry to skip through the IES midfield. Taking the return pass into the final third, his diagonal ball found Corden unmarked at the far post who gave the keeper no chance to score the best goal of the game, 3-0
Still with half time to come City scored again, this time from another penalty corner. Perry received at the top, danced round a couple of helpless defenders and pushed the ball past the advancing keeper. 4-0
After the break, IES seemed determined to compete forcing the inside forwards of Harry & Tomkinson, and Midfield General Roy to at last break sweat! However, City were not done and a quick break found hat-trick hunting Perry in the 'D', his shot beating the keeper but not the last defender's foot on the line. Umpire Gallop (eventually) correctly signalled for a penalty stroke and up stepped Captain Ingham. At this point it's worth pointing out that Ingham plays at the back for a reason, has not scored for about ten years and fully expects this run to continue. His 'attempt' sadly found the keeper's left foot and he trudged disappointingly back to his rightful place at the back.
The game got a little more interesting then as IES gained in confidence. Two goals followed. The first a bouncing pass into the 'D' that everyone missed except the IES striker, 4-1. The second I can't remember, but at least I'm being honest! 4-2
One last flurry from City and Perry at last got his deserved hat-trick. This time it was another penalty corner and Land's cross shot to Corden was saved by the keeper. The rebound fell straight to Perry who doesn't miss from there, 5-2
That makes it seven wins in a row since losing 2-0 to leaders Pelicans at the beginning of December



 

W (7-1)  

   16/02/2019 - M4
   vs Newmarket 2 (A / L)


THE CHRIS PERRY SHOW
MENS 4TH XI - 16/02/2019 VS NEWMARKET 2 (A)

TEAM: Mens 4th XI
DATE: 16/02/2019
FIXTURE: Mens 4th XI VS 16/02/2019
HEADLINE: The Chris Perry Show
LEAGUE: EAST DIVISION 4 NORTH EAST
VENUE: Newmarket Leisure Centre
RESULT: 7 -1 WIN

REPORT:

Still on the high of last week's match report, Norwich travelled to the home of the sport of kings with a squad a full 33.3% larger and approximately 47% younger. Some of the squad this week not having to pay for bus fares because they are too young! Now, few realise that the earliest references to "the sport of kings" were in reference to war, and war this was not, with lowly Newmarket buoyant despite their league position. The following report is based on a true story. Names, characters, hockey clubs, places, events, goals, and incidents are either the products of the author's imagination or used in a fictitious manner. Any resemblance to actual persons, living or dead, or actual events is purely coincidental

Norwich started brightly with debutant Louis "Bambi" Hart and the returning Beake working the flanks and the inside forward paring of Tomkinson and Land providing thrust, energy and some other third thing. It wasn't long before Perry placed a reverse stick shot beyond the reach of the diminutive Newmarket keeper. And for clarification, this time not so far beyond his reach that it missed the goal completely. One nil to Norwich. Before long it was two to the visiting side with Perry nutmegging (code for putting it straight at the keeper) the Newmarket stopper from a short corner somebody had won? And when I say won, I mean mysteriously granted by an umpire seemingly watching a different game to the rest of us.
The brothers Iccarino into the mix. Captain Ingam "observing". Still Norwich dominated. Rocco and Saverio adding further flair. Ingham adding further "observations".

Newmarket refuse to let this setback darken their spirits. Unfortunately, despite their plucky demeanour and optimism, they offered little attacking threat and still struggled to contain the Norwich forward line. True to form, it was Norwich who struck again. This time his name was Rio and he danced on the sand (based astro) just like a river twisting through a dusty land and when he shines he really shows you all he can do, Rio danced across the D and his goal was rather grand.

Three to the good and Norwich should have been sailing, but it looked a little more like they were three sheets to the wind. Confusion at the top of the box and the previously rock solid pair of Jagdev Singh and Harris conspired to give Newmarket their regulation goal per game. A wild airshot and a sniff turned in to a full-blown whiff and Newmarket couldn't fail to smell their chance. The ball slammed past the helpless (and probably somewhat bored until that point) Nkrumah in the Norwich goal. 3 -1.

But this was just a minor blip. The Norwich defence solidified and the dazzling intercepts and thunderous tackles returned. Resident wordsmith Roy doing his talking on the pitch. Not literally talking, obviously, he was too out of breath. Unfortunately as much as it looked unlikely that Newmarket would score again, Norwich appeared to have taken their foot off the peddle somewhat. But somehow, second gear was still enough. Perry, who's second gear is admittedly much the same as his other gears, stepped up again. A penalty corner routine hitting the post and Perry swooping like a Peregrine, except slower, to put away the rebound. Anyway, a first half hatrick and bottle of bubbly to Chris "I was going to dance nimbly around him, honest" Perry.

Half time. 4-1. And a stern talking to from Ingham, who had doubled his days step count getting from the dug out to the goal. I'll not bore you with the details but a fair summary would be "You've all gone a bit rubbish. Play better". And so the second half began. Would Newmarket launch a spirited comeback? Would Perry score a second half hat trick? Oooohhh more on that later.

And sure enough, the chances came and went. City dominant, but not rampant. Slicker, but when it counted, imprecise. Garry Owens finding touch, but not the intended target. Corden exuberantly probing, Dale probing less exuberantly. That is until Perry stepped up again. "A fourth goal"? I hear you gasp? "But how????". A dazzling run at lightning pace, a deft step, a subtle feint, a zig, a zag. But that was Rio, not Perry. But what was his was a finish to the top corner so sublime you would think it have been made up (description provided by Chris Perry LLP, see disclaimer).

And so city went on. Chances came and chances went. Domination but not annihilation. Newmaket still pushed on, but struggled under the press from the city front five, and when they did break, they found the City back five impenetrable and so well rested that Jag won a foot race. But just when the game looked to be heading for a bromidic conclusion, the man of the moment pounced again. Iccarino Snr picked out on the top of the circle and his strike heading wide was diverted deftly by the gentle caress of a big man and five it was now for the Lionel Messi of NCHC 4s, and the second half hat trick was on. City, boosted by the performance of their enigmatic talisman in front of goal, upped their performance and a tiring Newmarket found it increasingly difficult to contain their young stars.

The inescapable conclusion? A penalty corner. The anticipation was palpable. Up steps Chris "5 Star" Perry. Injection. Trap. Flick. But wait!!! A save? The plucky Nemarket keeper plucking the ball out of the sky, the defender on the line assisting and the flight of the ball arrested. But rather naively, Newmarket had failed to install either VAR or goal line technology in time for this titanic clash and like Hurst in 1966, Norwich's Perry was left agasp wondering if he had indeed secured a second hat trick. Luckily, 50+ years of debate were avoided when the ball dropped to the ground and Hooper, entirely absent from this report so far, finished from precisely zero - insert literally any unit of measurement here - . A lucky 7 for Norwich, but 7 Up is refreshing, and refreshed Norwich pushed for number 8.

Another corner. Perry again to strike. The trauma of seeing his glory evaporate at the hands of Newmarket's technological deficiency last time around playing in his mind on a loop, a wobble of confidence, and he opted to use the options. The ball back the injector. But Hooper fluffed his lines, finding the relatively small proportion of the goal occupied by the Newmarket keeper. Not so on the second attempt. A lighting pounce when the ball emerged from under the keeper and a finish from, this time, some measurable distance. But could City celebrate eight? No. The umpires hands aloft and a corner already awarded.
Perry, renewed by the failure of his nemesis, took the strike duties upon himself again. Should have used the options. Chance gone. On the bench the cogs whirring. Decision made. Ingham into the fray. Could this be difference? Well, it was a difference of a kind. Opting to play right wing (presumably choosing the position closest to the dug out to keep the step count down), Ingham soon saw the ball. Or at least its approximate position, spilling it off the side of the pitch. Time to play a bit more central John.

But not even the injection of "fresh" legs could bring on goal number eight, not even with city so dominant that Nkrumah was reduced to providing moral support, and shortly after the umpire added a ghost sideline to go with the ghost goal, the game concluded with a robust and generous cheer from a well beaten but high spirited Newmarket side in a display of true sportsmanship.

A highly enjoyable, if not completely factually accurate, match, thanks largely to the attitude of Newmarket. As dignified in defeat as is possible, we wish them every luck in their remaining fixtures.

And no report is complete without a review of the match teas. A sit down meal of the hottest sausages known to man. Bravo, a good day for those City travellers who were actually willing to leave the county.




 

W (6-1)  

   09/02/2019 - M4
   vs Ipswich 3     (H / L)


10 MEN CAME TO MOW
MENS 4TH XI - 09/02/2019 VS IPSWICH 3     (H)

TEAM: Mens 4th XI
DATE: 09/02/2019
FIXTURE: Mens 4th XI VS 09/02/2019
HEADLINE: 10 men came to mow
LEAGUE: EAST DIVISION 4 NORTH EAST
VENUE: Home
RESULT: 6-1 win

REPORT:
10 men came to mow, harass and fundamentally impinge upon the free movement of the visiting Ippies, at least that was the message Josh had received and with only ten we needed strong leadership. In my humble view, Josh deserves POTM, ensuring early on that we would not deviate from the above mantra, further that we would dominate our D with little or no need for recourse to any other defensive skills and lastly showed masterfully how the reverse crash ball ie back out, should be done. I believe all Ipswich's front line were grateful to remain fully entoothed after the first ten minutes, although ball and a few forwards remained entirely below knee height, entirely legally. In fairness and for the avoidance of future green cards we were grateful for brilliance in one other department today – umpiring.
Our esteemed back line of Jag and John now picked up the gavel and banged ball after ball to stick judging awfully well to avoid offering the ball back, no doubt partly from concern of further smash mouth goalkeeping or perhaps through sheer, delightful common sense. Graceful balls from Dunc and Si skipped through to the midfield finding meadows aplenty, wide open for the reaping and it was left to Chris to loft a floater to Adie whose simple cross was simply scythed home by Joe to open his account.
A period of intense rivalry then erupted in midfield, like Sainsbury vs Tesco in the early 90s, tempers flared, large men complained about the absurdity of life and the injustice of it all, then we scored again; we were on fire. It was all going our way, life couldn't be sweeter: then Haren came on.
The wind seemed to pick up at this stage, various dead and dying brushwoods appeared to roll across the meadows and nothing really happened for a bit. Haren appeared surprisingly mobile but unfortunately he was normally going the other way, without the ball. Second half in fairness was better for him once he retired the pitch fork for a stick – I know that's what everyone was saying, unfair I know, it's a really good stick.
Goal 3. Nick's goal, enough said. No actually it was sheer Einstein as if to make up for the previous outing as our village idiot, Nick just kept going asking confusing long winded questions of the opposition as he tried to trick them into a wrong answer on the wrong subject, offering and denying defender after defender before hammering like Thor against the backboard just inches from his left foot, treemendous and such a rarity.
Goal 4. It would be very nice to see this one again, Haren's classic reverse back stick stab in the dark, but by this stage in the game, yeah, almost everyone was waiting for Circuit to make his appearance so we could all take 5 and put our feet up.
Goal 5. I've been told it was by Joe and a thing of great beauty to weight the ball so well it not only dribbles over the line at 2mph, but also gifts us the opportunity to study the moral dilemma faced by Adie- to nab or not to nab- hats off to both. And a facial classic that I hope Jobie Scorsese recorded too as the Dionysian battled with the Apollonian plainly on Adie's mien.
Goal 6. This one I do remember as your very own Pablo the great (great stick tackler) stick-stopped a canny right footer on a short corner sling from Jag - who was clearly trying hard to keep me awake - for Chris who happened to be reading his book on fen orchids. He pocketed it, turning out the lights with a flick from 10 yards. In summation, well played gentlemen, nice spirit, good times.


 

W (5-1)  

   26/01/2019 - M4
   vs Felixstowe 2     (H / L)


STOWE STUMPED AS LAND SCORES FOURS
MENS 4TH XI - 26/01/2019 VS FELIXSTOWE 2     (H)

TEAM: Mens 4th XI
DATE: 26/01/2019
FIXTURE: Mens 4th XI VS 26/01/2019
HEADLINE: Stowe Stumped as Land Scores Fours
LEAGUE: EAST DIVISION 4 NORTH EAST
VENUE: Taverham
RESULT: 5-1 Win

REPORT:
City welcomed Felixstowe this week with a rapidly depleting team and one that was steadily increasing in age. With injuries, 3rd XI call ups and New York trips, City had the bare 11 with no outfield player under the age of 30. Never mind, City certainly had experience to call on and this showed early in the match.

City started the game in complete control with a clear intent to drive forward, although passing was sometimes rushed and not well placed. With Joe 'touch of a...' K joining the 35 stone forward line this week, some members of the team obviously felt that passing an extra yard wider into the space would not be a problem. Or in the case of Nick 'lumberjack' Hooper many yards wide or completely fumbled. It is fair to say this wasn't his finest performance. Although his performance was below par, his attire for teas was certainly not. I've got a tree that needs felling, can I have your number? City crafted the first of many good chances with Adie 'The Deflector' Land missing possibly his only effort of the day after a super cross D pass from Mark 'perfect slide' Circuit. Soon after City found the back board only for an earlier infringement to finally be called to disallow the goal. The first goal did come after a Chris 'Sore back until April I believe' Perry injected into the D for Land to deflect past the oncoming keeper. A lovely team goal made it two after Land found Perry, whose 'insanely' good reverse pass found Joe who in turn found Land to tap home. Perry got on the score sheet next with a crisp shot after Joe had stolen the ball off an awful 16. City could have been 6 up at half time had Joe not completely fluffed his effort when in acres at the top of the D after good work from Land. Haren 'heads!' Patel was frustrated with the selfish Perry after he felt he was positioned better. You were never getting that, it is like playing with Pies!

City resumed after half time hoping to play better hockey and likely double the score line. This didn't exactly go to plan, although the result was never in danger. Felixstowe defenders stopped two short corners on the line. Perry and Circuit could not beat the handy Stowe keeper and there was a couple of atrocious reverse stick cross/shots with those spectating by the clubhouse in greater danger than the score line increasing. Simon 'Cafu' Dale is becoming a real threat in the opposition D. Having already scored this season, he flattened the keeper in the first half before rushing forward only to find the outside side net when sliding in. City did find a fourth when Land was able to turn, move past the keep and slot home. The fifth was another Land deflection after Paul 'terrier' Roy had sent a pinpoint ball into the D. Another solid display from him with an amazing work ethic will be greatly missed if he swaps Norfolk for Nuremberg next week. Don't do it, your captain needs you!

Unfortunately the final 10mins saw City slack a little. Maybe the average age of over 40 did not help the cause. Felixstowe scored a consolation before threatening further. Ben 'Damn quick in GK kit' Nkrumah outpaced Stowe forwards and City defence all game long to ensure chances were few and far between. Circuit saw green for a two footed slide. Like Hooper, unfortunately that particular slide was not the Circuit of old. Yellow all day long. There was still time for one last opportunity which Land provided on a plate for Joe. Let's just say that had Joe visited a rotating sushi bar yesterday, he would have gone home hungry! To be fair, he hadn't played since the reverse fixture in October, where he was given a yellow while playing in goal.

A very enjoyable game and a good laugh to be had after.

NB No offence was intended in the making of this report.

 

W (5-4)  

   19/01/2019 - M4
   vs Thetford Town 1     (H / L)


HEAVYWEIGHT STRIKE PARTNERSHIP DELIVERS
MENS 4TH XI - 19/01/2019 VS THETFORD TOWN 1     (H)

TEAM: Mens 4th XI
DATE: 19/01/2019
FIXTURE: Mens 4th XI VS 19/01/2019
HEADLINE: Heavyweight Strike Partnership Delivers
LEAGUE: EAST DIVISION 4 NORTH EAST
VENUE: Taverham
RESULT: 5-4 Win

REPORT:
In a week where player shortage reached its usual post-Christmas peek, captain Frosty was thrilled to receive a morning call from Haren 'Upfront???' Patel saying he fancied a game. With Guy 'aggregate 6-9!' Thower playing back to back games in goal, we felt confident with strength in all areas against a team who had over run us with pace and skill in the centre of the park earlier in the year.

It was evident from early exchanges that this would be an open encounter. One where City were never behind but never managed a two goal cushion. It wasn't long before Chris 'book a hearing test' Perry found himself on the right side of the D looking to assist once again as he had the previous week. On this occasion the pace of the ball only forced the defender to deflect into his own net. Cries of 'outside the D' came but not a chance. This would be the first of many complaints from the opposition. Thetford's pace and direct play was soon rewarded with an equaliser which included an unusually poor touch from Haren. He soon made up for it with a delightful drag flick just sneaking inside the left post. Once again Thetford drew level before Hooper popped up for City to lead again. Again complaints, centering around Duncan 'I'll stand where I want' Harris who was in the D sniffing for goals again after a magnificent double last week. That may have been half time but who knows, 3-2 to the good. Somewhere in the goal fest Perry saw green for sweeping the ball away after the whistle. He didn't hear it. He didn't hear it, ok.

A little bit of positional sense and good ball movement was the order of the day from Frosty. Unfortunately, that didn't really go to plan and City were pegged back once again. Nick 'I'm ignoring you' Hooper saw yellow for not retreating even though he was reminded by the umpire multiple times. City harassed well with Paul 'call me Mr Roy' Roy in the middle although a stretch too far saw him receive a green for a clear trip. City down to 9 but they calmly saw off any threat with the defence looking solid even though we shipped 4 goals on the day. Back up to strength and City were starting to look dangerous with every attack. A wonderful team goal involving short, accurate and fast-paced passing was tapped home by Land after Perry, Mr Roy and Alex 'no commitment' Tomkinson had combined. I mean Norfolk over New York everytime. Following a fourth equaliser on the day for Thetford, City finally scored the decider. A short corner was fired in for Land to deflect reverse stick into the goal.

All in all, a game the 4s deserved to win even though they made it difficult. Thetford helped with their constant moaning and poor discipline which saw them receive multiple cards.

The league table is becoming close for second place with four teams battling it out. Next week the 4s host Felixstowe and will be keen to grab all three points after a poor show in Suffolk in October. Goals guaranteed!


 

W (6-0)  

   12/01/2019 - M4
   vs Norwich Dragons 4 (A / L)


CITY HIT DRAGONS FOR SIX
MENS 4TH XI - 12/01/2019 VS NORWICH DRAGONS 4 (A)

TEAM: Mens 4th XI
DATE: 12/01/2019
FIXTURE: Mens 4th XI VS 12/01/2019
HEADLINE: City hit Dragons for SIX
LEAGUE: EAST DIVISION 4 NORTH EAST
VENUE: Dragons Den
RESULT: City 6-0 win

REPORT:
Norwich City Men's 4th XI played the first league game after the Christmas break away at Norwich Dragons 4th XI. City dominated the first half and goals came from Mark Circuit, Nick Hooper and a special effort from Simon Dale, meaning City were three goals to the good at half time.
Captain John Ingham delivered a positive talk during the break which had the desired effect as City started the second half at a blistering pace. Straight from the re-start, Adie Land found Circuit advancing into the 'D' and he finished coolly after dribbling around a helpless Dragon's keeper.
Not even a partial floodlight failure could halt City's dominance as a flowing move out of City's defence found Chris Perry with time and space top blast a diagonal pass to the far post leaving Duncan Harris to dive and divert the ball past the keeper to put City's fifth goal in the bottom corner.
Man of the Match Harris also put the final goal past Dragon's keeper meaning the game finished with City scoring 6 and keeping a clean sheet.
City play an in-form Thetford Town 1st team next week at home.


 

W (6-1)  

   05/01/2019 - M4
   vs Norwich City 5 (A / F)


THE RIGHT RESULT!
MENS 4TH XI - 05/01/2019 VS NORWICH CITY 5 (A)

TEAM: Mens 4th XI
DATE: 05/01/2019
FIXTURE: Mens 4th XI VS 05/01/2019
HEADLINE: The Right Result!
LEAGUE: Friendly
VENUE: Taverham
RESULT: City M4's 6-1

REPORT:
The teams were mixed up (a bit), some M3's played as well
We won, they didnt!


 

W (4-1)  

   08/12/2018 - M4
   vs Bury St Edmunds 3     (H / L)


JUST LIKE OLD BRINE
MENS 4TH XI - 08/12/2018 VS BURY ST EDMUNDS 3     (H)

TEAM: Mens 4th XI
DATE: 08/12/2018
FIXTURE: Mens 4th XI VS 08/12/2018
HEADLINE: Just like old Brine
LEAGUE: EAST DIVISION 4 NORTH EAST
VENUE: Taverham
RESULT: Won 4-1

REPORT:
Matthew Brine rolled back the years, scoring all four goals against Bury St Edmunds 3's

The scoreline didn't quite do Bury justice, however, as they brought a much more experienced side to Norfolk and caused City some problems. After a decent early period, it was Bury who took the lead from a short corner when Captain Ingham was unable to put the striker under enough pressure and with time and space at the top of the 'D', his precision pass allowed Matthew Pears to score easily from close range.

After that early setback, City gradually turned on the style. The midfield of Jewers, Black and Tomkinson turned the tide in City's favour and when the lethal combination of Land & Brine were given the ball, they proved too hot to handle. Firstly, Land was put free down the left and he, in turn, found Brine in the 'D', who eased the ball to his right and slotted low into the right-hand corner. City's second was very similar, Land to Brine in the 'D', but this time a venomous strike into the bottom gave the Bury GK no chance. City 2-1 at halftime

More the same followed in the second half, with Bury starting well and Nkruma holding firm in City's goal. Even when a couple of uncharacteristic errors from Saran in defence set Bury strikers on goal, Nkruma was alert to the danger and snuffed out both chances

City put the game to bed with Brine's hattrick goal, close in on goal after good work from Jeffers. The icing on Brine's cake came late on when Bury were caught napping in defence, a quick ball out from the back from Hooper found Land with the freedom of the half, who in turn drew the keeper and slipped the ball to Brine who coolly slotted into an empty net

4-1 to City
MOTM: Matthew Brine


 

L (0-2)  

   01/12/2018 - M4
   vs Pelicans 2     (H / L)


TAKEN OUT BY THE PROFESSIONALS
MENS 4TH XI - 01/12/2018 VS PELICANS 2     (H)

TEAM: Mens 4th XI
DATE: 01/12/2018
FIXTURE: Mens 4th XI VS 01/12/2018
HEADLINE: Taken out by The Professionals
LEAGUE: EAST DIVISION 4 NORTH EAST
VENUE: Taverham Recreational Facility
RESULT: Lost 0-2

REPORT:

Don't think I mean CI5 with their sheepskin coats and a penchant for Capris (since we had no less than three George Cowleys - in Black Snr., Ingham Snr & Roy Snr - on our team) – don't think stiletto wearing, fur coat toting types either, though they did bring handbags. No, this professional Pelican team brought a steely set of organisational structures with overloads and outlets and handed us the bill. These were the Quantity Surveyors of the game with their theodolites and plumb bobs: we'd be better to bring hard hats and prepare to dig in, if we want to prevail against such built teams: we need to get professional too and channel our inner Brickies.
The warm up was amicable enough (Mr Hyatt didn't feel the need to turn up till pushback and he was spot on as normal touching the ball thrice in the game). Then we pushed off, and the hard manners of our west county boys were soon in evidence with the old rib ticklers and shin crackers for those with the temerity to pluck the ball from their grasp. Pelicans pressed high and if the assured and composed Jaguar and Patella found an outlet then the amazing Circuitry, Landrover and Black inc. were soon behind them but sometimes we coughed and the counter was quick though only a couple clinical enough to get past the classy Jewellers in pads merrily sending one over the fence to give us codgers a breath or two.
If the first half was spirited the second less so as the older legs creaked and mobility possibly lessened - though it is difficult to tell without oxygen. One favourite moment saw Nathan dribble from the 22 and around the back of the D playing numerous one-twos with Pelicans' flat sticks always returning it to his open side as if they knew it was his birthday (Many happy returns Nathan!). Sadly no goal would come and even shorties began to let us down unbelievably bobbling gazelle-like past stick stoppers and surprise back-ups alike (albeit while Mr Hyatt drew on his pipe). The final blow came flying to our youngest. Though thankfully no long term damage was done to Jonty it dented perhaps the belief and the spirit of the right hand attack which, through Cam and Jonty, had shown great promise and ambition and whose triangles will hopefully be rejoined by Alex next time out, hard hats or not.



 

W (6-1)  

   24/11/2018 - M4
   vs Harleston Magpies 4 (A / L)


YOUTH SHINE AGAIN
MENS 4TH XI - 24/11/2018 VS HARLESTON MAGPIES 4 (A)

TEAM: Mens 4th XI
DATE: 24/11/2018
FIXTURE: Mens 4th XI VS 24/11/2018
HEADLINE: Youth Shine Again
LEAGUE: EAST DIVISION 4 NORTH EAST
VENUE: Harleston
RESULT: 6 - 1 Win

REPORT:
City 4s turned up at a slightly breezy Harleston with a strong squad, knowing that if they played simple hockey they would stand a great chance of returning with 3 points.

Captain for the day, Adie (Hurry back Frosty), thought he was bolstered by having Lingy on the team sheet but although he talked a lot, he strayed and huffed far more. Once again, youth demonstrated their skill and impact at this level and are a joy to play alongside.

City started strong and did everything that was requested. Simple hockey created good chances. City quickly took control at 3-0 with some lovely passing moves. Adie slipped in Jonty for the first before rolling back a few years to lift the ball over the last defender before driving into the 25 and rounding the keeper for 2-0. Rio, Jonty and Alex were once again proving their worth along with Ben who played well on his second appearance for the 4s. Rio showed great close control along the goal line, providing brother Rocco with an early Christmas present for 3-0. City disappointingly lost shape in a 10 minute period that included a Harleston player picking up an injury taking them down to 10. Half time arrived and a chance to refocus.

The second half followed the same pattern with City dominating possession and Harleston unwilling to press even when they mysteriously made it back up to 11 (apparently a sick dog caused the very late arrival). Rio was dangerous throughout and was rewarded with two goals, one after a nice one-two before a reverse stick shot deflected off a defender's shin. Mally demonstrated discipline where Lingy could not in what was an assured display. Great work from Alex and Jonty assisted Adie's second. The stand-in captain was frustrated however, as City allowed Harleston a consolation. Disappointing for a defence that was comfortable and appeared unlikely to concede for most of the game and Eddie in goal who was not required as much as in previous weeks.

Rio was deservedly awarded MOTM for the constant threat he posed and a couple of goals.

'Thank you for coming', if the 4s awarded one, would have clearly gone to... Well you decide from the report.

Roll on next week when we entertain top of the league.


 

W (3-1)  

   17/11/2018 - M4
   vs Norwich City 5     (H / L)


GREAT ADVERTISEMENT FOR CITY YOUTH
MENS 4TH XI - 17/11/2018 VS NORWICH CITY 5     (H)

TEAM: Mens 4th XI
DATE: 17/11/2018
FIXTURE: Mens 4th XI VS 17/11/2018
HEADLINE: Great advertisement for City youth
LEAGUE: EAST DIVISION 4 NORTH EAST
VENUE: Taverham
RESULT: NCHC 4ths 3 - 1 NCHC 5ths

REPORT:
On a glorious sunny afternoon the much anticipated 4s Vs 5s league match finally got under way. There had been the usual pre match hype and posturing prior to the game to rival great head to head confrontations of yester year - think Ali Vs Foreman, think Federer Vs Djokovic, think Tom and Jerry. Anyway, the match lived up to expectations and delighted the heaving crowds.

To be fair the youthful 5s looked to have come out of the blocks the better with Monty Platt, Reuben McCall and Freddie Paterson particularly lively - Ed Taylor maintained the momentum when he joined the fray. As the game developed the 4s made good use of a youthful in mind midfield of Paul Roy, Alex Tomkinson (youthful in mind and body) and Malcolm Jewers who was last seen in goal! (versatile to the core) and the irrepressible Jonty Black at right wing. It was fitting that an excellent run down the right, one two with Mr Peter Pan himself (Adie Land) and Jonty left Dan Jeffers a simple tap in to open the scoring.

On the stroke of half time the 4s won a series of short corners and finally made it 2-0 when Adie tapped in at the near post.

Undeterred the 5s again pressed at the beginning of the second half and reduced the arrears when James Hughes calmly slotted home.. This made for an entertaining half with the 4s playing the more fluent hockey (round the back and up the line or inside) and the 5s counter attacking at pace. Haren Patel played his own unique approach to centre back, often ahead of our forward line and Eddie Darley yet again proved his worth in goal. The 4s thought they'd extended their lead when a goal mouth scramble saw Jonty crash the ball home as the whistle went for a short corner (cheers Cookie!!). Paul Roy did then add a third goal for the 4s with a very powerful if somewhat unusual one handed left handed shot.....who said you can't teach old dogs new tricks??!!

The 5s responded well with a couple of half chances and a couple of short corners. As the sun set the final whistle blew with the general consensus was that the perfect cocktail of youth and experience really had put on a show that celebrated all that is right in the wonderful game we call hockey.

Fittingly, Jonty was named the 4s man of the match and it was great to see the youngsters from both teams happily eating match teas together and having a good old chin wag...as were the old hands on the other tables. Well done everyone - you showed how to play competitive inter-club matches in the right spirit.


 

L (1-2)  

   10/11/2018 - M4
   vs IES 4 (A / L)


SUFFOLK SOB STORY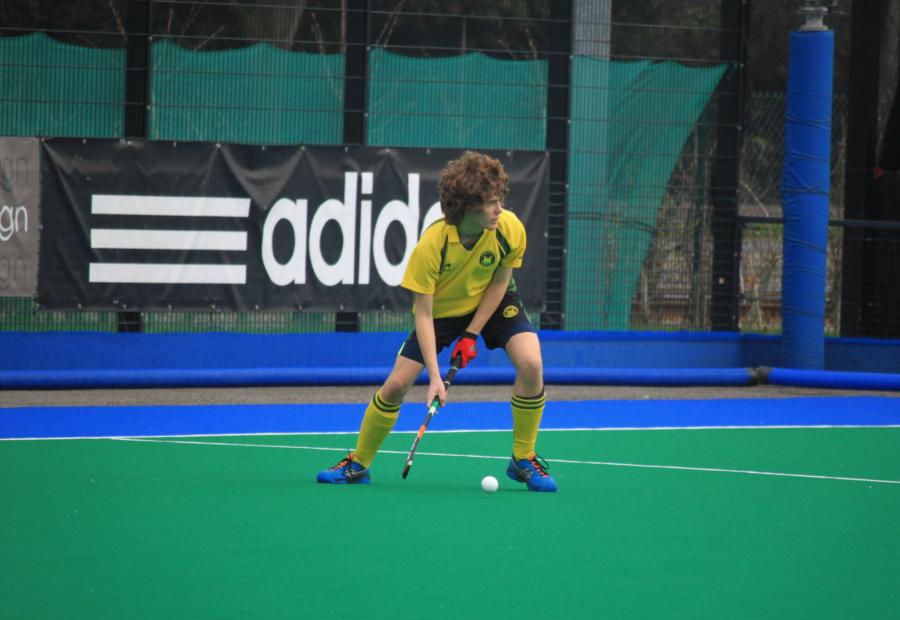 MENS 4TH XI - 10/11/2018 VS I-ES 4 (A)

TEAM: Mens 4th XI
DATE: 10/11/2018
FIXTURE: Mens 4th XI VS 10/11/2018
HEADLINE: Suffolk Sob Story
LEAGUE: EAST DIVISION 4 NORTH EAST
VENUE: Ipswich School Sports Centre
RESULT: Lost 2-1

REPORT:
In spite of playing away at probably the best hockey venue in Ease Anglia, City's M4's were not able to do justice to their surroundings!
Right from the first whistle City seemed leggy and happy to surrender possession far too easily, and with only a makeshift 12 players it would prove to be a difficult day. Were it not for Man of the Match Eddie Darley in City's goal, the scoreline would have been much worse than the 1-0 at halftime
City rallied after the break and their efforts were soon rewarded when great skill and a reverse pass into the 'D' from Jack Luther which left Jonty Black to slot home from close range
Ill discipline from Simon Black & Cameron Husband allowed the constant IES pressure to tell late in the game. The unfortunate Darley in goal only deflected a shot high into the goal area and Captain Ingham was unable to stop it from crossing the line

Final Score 2-1 to Ipswich & East Suffolk 4's

Man of the Match: Eddie Darley

 

W (7-1)  

   03/11/2018 - M4
   vs Newmarket 2     (H / L)


CITY IN SEVENTH HEAVEN AGAINST NEWMARKET
MENS 4TH XI - 03/11/2018 VS NEWMARKET 2     (H)

TEAM: Mens 4th XI
DATE: 03/11/2018
FIXTURE: Mens 4th XI VS 03/11/2018
HEADLINE: City in Seventh Heaven against Newmarket
LEAGUE: EAST DIVISION 4 NORTH EAST
VENUE: Taverham
RESULT: Won 7-1

REPORT:
A welcome return to home hunting grounds for City's 4th XI as they welcomed a struggling Newmarket 2nd team for the 7th league game of the season. It was a strong start to the game for City with a large spell of pressure leading to a beautiful run by Ben Withers and an equally sweet finish for City's first goal. A streak of domination followed with another class finish from Withers extending City's lead. Then came a goal by Dan Jeffers and yet another goal by Withers for his 1st half hattrick giving City a comfortable lead heading towards halftime. However a small lapse in concentration gave Newmarket a small chance in a short corner, which they promptly took, albeit deflected in.
City started the second half quickly and soon had their fifth by, guess who, Ben Withers. With a rotating midfield of Land, Pyatt, Tomkinson, Corden and Black(J) bossing Newmarket, City managed to get another goal in the form of a Jeffers deflection. With pinpoint passing and creativity in the middle Tomkinson sent Simon Dale a perfect ball to put the game to bed, a dodgy first touch bobbled the ball away from Dale but a composed half-volley launched the ball into the top corner.
All in all a strong performance for City with an unwavering defense (special mention Jag Saran), creative midfield (SM Alex Tomkinson) and decisive attack (SM Ben Withers). City look to be remaining strong this season with a few critical matches coming up City will need to keep this form up.
Final score 7-1 to City
POTM: Alex Tomkinson



 

L (2-3)  

   27/10/2018 - M4
   vs Ipswich 3 (A / L)


TOUGH GOING IN IPSWICH
MENS 4TH XI - 27/10/2018 VS IPSWICH 3 (A)

TEAM: Mens 4th XI
DATE: 27/10/2018
FIXTURE: Mens 4th XI VS 27/10/2018
HEADLINE: Tough going in Ipswich
LEAGUE: EAST DIVISION 4 NORTH EAST
VENUE: Ipswich Sports Club
RESULT: Lost 2-3

REPORT:
Norwich City Men's 4th XI travelled to Ipswich to play their 3rd XI on a cold Saturday afternoon and soon found the going tough on a lifeless, sandy Henley Road surface. Ipswich had a strong side, with a core of experienced midfielders that Norwich struggled to deal with throughout the match. City, in contrast, boasted a typically youthful squad including Under 16's Sam Hyatt, Alex Tomkinson, Jonty Black and debutant Will Morrissey in goal.
City's day was a story of precious few chances and a constant effort to avoid giving the the ball away softly in key areas of the pitch.
Sadly for Norwich, Ipswich went into the break deservedly two goals to the good
After a half time wake up call from captain Ingham, City played noticeably better in the second half. Chances came and went at both ends, and with Morrissey holding his own at this high level, City ventured forward with greater confidence. Reward came when Tomkinson opened their account with a clinical finish after his first effort was well saved. This seemed to spark Ipswich back into life, and they regained their two goal cushion with a well taken close range effort.
City never give up hope of getting something from the game, and it was the ever reliable Adie Land who scored what proved to be a consolation late in the half.

Final score - Ipswich 3:2 Norwich City

Man of the Match - Will Morrissey


 

W (4-0)  

   20/10/2018 - M4
   vs Watton 1     (H / L)


PATEL DOUBLE GETS CITY 4'S BACK TO WINNING WAYS
MENS 4TH XI - 20/10/2018 VS WATTON 1     (H)

TEAM: Mens 4th XI
DATE: 20/10/2018
FIXTURE: Mens 4th XI VS 20/10/2018
HEADLINE: Patel Double gets City 4's back to winning ways
LEAGUE: EAST DIVISION 4 NORTH EAST
VENUE: Taverham
RESULT: Won 4-0

REPORT:
Norwich City Men's 4th XI got back to winning ways against Watton 1's on a beautiful Taverham afternoon.
City had their usual mixture of youth and experience, with debutant Joseph Roy fitting in perfectly in the midfield. Rio Iaccarino and Alex Tomkinson were a constant threat to Watton's defence and Eddie Darley in City's goal never looked troubled on his way to a clean sheet
Goals came in the first half from the experienced heads of Patel and Land. The first from an unstoppable drag flick at a short corner, the second via a calm slap from close range, high into the net.
Second half goals came via a Patel stroke after Circuit was up-ended in the 'D' when about to pull the trigger. The second was possibly a little fortuitous when the Watton GK failed to stop a mis-hit Konieczny shot. Joe doesn't mind how they go in, as long as he beats his wife Aimee's tally by the end of the season!
Overall a well-deserved win for City and some great performances, none more so than from Joseph Roy whose tenacity, hard work and creative play rightfully earned him the Man of the Match award


 

D (3-3)  

   13/10/2018 - M4
   vs Felixstowe 2 (A / L)


THRILLER IN FELIXSTOWE
MENS 4TH XI - 13/10/2018 VS FELIXSTOWE 2 (A)

TEAM: Mens 4th XI
DATE: 13/10/2018
FIXTURE: Mens 4th XI VS 13/10/2018
HEADLINE: Thriller in Felixstowe
LEAGUE: EAST DIVISION 4 NORTH EAST
VENUE: Felixstowe Community Hub
RESULT: 3-3 draw

REPORT:
Norwich City 4th XI Men travelled to Felixstowe on an unseasonably warm October afternoon and soon realised this was not going to be a formality
After a good start, City were able to gain control of proceedings with debutants Ben Withers and Rio Iaccarino providing a constant threat. It was 'Man of the Match' Withers who broke the deadlock with excellent close control in the 'D' forcing a great save, only for the rebound to allow him to smash the ball home from a tight angle.
Felixstowe soon levelled to 1-1, then poor City defending allowed Felixstowe to take the lead 2-1 at halftime.
After the restart, City were soon back on top again, and rightly drew level via the trusty stick of Rio Iaccarino, 2-2
A tight contest then ensued until a momentary lack of concentration from the ever-reliable Koniecnzy in City's goal. A mistimed clearance saw him 'clean out' a Felixstowe forward off the ball and the umpire had no choice but to award a penalty stroke and a 5 minute yellow for City's goalkeeper. Captain Ingham put the helmet on but was unable to stop the stroke, 2-3
With City down to 10 men, against all the odds they drew level once more. It was Withers again, using his pace and mesmerising skill. With the clever use of a one-two with Chapman, Withers scored easily
City pushed hard in the final minutes, and in spite of several short corners, they were unable to find the winning goal.

Final score 3-3

Man of the Match: Ben Withers

 

L (3-6)  

   06/10/2018 - M4
   vs Thetford Town 1 (A / L)


A BAD DAY IN THETFORD
MENS 4TH XI - 06/10/2018 VS THETFORD TOWN 1 (A)

TEAM: Mens 4th XI
DATE: 06/10/2018
FIXTURE: Mens 4th XI VS 06/10/2018
HEADLINE: A bad day in Thetford
LEAGUE: EAST DIVISION 4 NORTH EAST
VENUE: Breckland Sports Centre
RESULT: Lost 3-6

REPORT:
I won't dwell here. Suffice to say a much-changed City team played uncharacteristically badly and lost to the league leaders 6-3
Highlights - Two goals from Dan Jeffers and one from Jack Luther
Lowlights - A head injury to my friend and colleague Al Paterson. Update = no lasting damage and will be fit to play next week. Phew!

Man of the Match: Malcolm Jewers in the City goal


 

W (3-0)  

   29/09/2018 - M4
   vs Norwich Dragons 4     (H / L)


CITY 4'S MAKE IT TWO FROM TWO
MENS 4TH XI - 29/09/2018 VS NORWICH DRAGONS 4     (H)

TEAM: Mens 4th XI
DATE: 29/09/2018
FIXTURE: Mens 4th XI VS 29/09/2018
HEADLINE: City 4's make it two from two
LEAGUE: EAST DIVISION 4 NORTH EAST
VENUE: Taverham
RESULT: Won 3-0

REPORT:
For Norwich City M4's second game of the season it was a return to regular turf, as city welcomed Dragons 4's to a rather toasty water pitch!
A rather tense start ensued, with a lot of possession City created many chances but didn't quite have the final ball to finish it off. City did take the lead late in the first half after a well-executed short corner routine allowed Joe Konieczny to deflect the ball past the keeper. City then withstood a large amount of pressure before half time but created many opportunities on the break and should have been leading by 2 or 3 up
before the interval.

Halftime 1-0

After a rousing team talk by Captain John Ingham, City quickly extended their lead with a cool finish from Adie Land from the top of the D. The game was quickly put to bed with a slick move down the left hand side allowing Dan Jeffers to place the ball past the keeper. City continued to put pressure on a wilting Dragons side but didn't quite manage to score a fourth goal.
City's convincingly dispatched Dragons and already seem to be in with a shot of promotion. Jag Saran's decision making and distribution at the back was excellent. Throughout the match Jonathan Pyatt's and Alex Tomkinson's superb link-up play created many chances coupling this with Mark Circuit's infectious work rate proved a decisive influence on the match.

Final score 3-0 to City

MOTM: Alex Tomkinson

 

W (3-2)  

   22/09/2018 - M4
   vs Bury St Edmunds 3 (A / L)


CITY 'BURY' THE OPPOSITION TO KICK OFF THE SEASON
MENS 4TH XI - 22/09/2018 VS BURY ST EDMUNDS 3 (A)

TEAM: Mens 4th XI
DATE: 22/09/2018
FIXTURE: Mens 4th XI VS 22/09/2018
HEADLINE: City 'Bury' the opposition to kick off the season
LEAGUE: EAST DIVISION 4 NORTH EAST
VENUE: Culford School
RESULT: Bury St Edmunds 2:3 City Men's 4's

REPORT:
It was Norwich City M4's first league match of the new season, traveling to Culford School to played Bury 3rd XI. The match was played on the older sand pitch instead of the nice new one!

Midway through the first half, City took the lead when a fast flowing move finished with Greg Hughes knocking in a precision Toby Pallister cross from point-blank range. Bury struck back before halftime with a controversial goal; a dangerous aerial was taken down in a crowd of players - City's defense stopped, waiting for the whistle that never came. The Bury player went on and scored.

Halftime 1-1

In the second half, City regained the lead with an excellent ball from Sam Hyatt which took out the keeper, for Pallister to finish off a defender's foot. City stretched their lead with a stunning finish from Sam Hyatt, who drilled the ball into the corner of the goal from the top of the D, after a fabulous diagonal pass from Charles Anderson.

Bury picked up a consolation goal three minutes from time, but City held on for the win in what was a very tight game. Jag Saran's distribution from the back was excellent and debutant GK Luke Elwes made some great saves. Adie Land was always in the right place at the right time as usual!

Final score 3-2 to City



 

L (1-3)  

   19/09/2018 - M4
   vs UEA 2 (A / F)


FINAL FRIENDLY
MENS 4TH XI - 19/09/2018 VS UEA 2 (A)

TEAM: Mens 4th XI
DATE: 19/09/2018
FIXTURE: Mens 4th XI VS 19/09/2018
HEADLINE: Final Friendly
LEAGUE: Friendly
VENUE: UEA M2's
RESULT: Lost 1-3

REPORT:
City played a mixture of 4's & 5's and played some good hockey at times. A couple of basic errors lead to UEA scoring the first two goals. A neat Joe Holden finish from a tight angle got City back into the game, but a UEA goal in the second half finished at 1-3
Highlight of the fixture - a fabulous home made slow cooked chicken curry from UEA's Hedgy, fabulous!

MOTM: Paul Kassulke



 

W (2-0)  

   15/09/2018 - M4
   vs Norwich Dragons 3 (H / F)


LOCAL DERBY WIN
MENS 4TH XI - 15/09/2018 VS NORWICH DRAGONS 3 (H)

TEAM: Mens 4th XI
DATE: 15/09/2018
FIXTURE: Mens 4th XI VS 15/09/2018
HEADLINE: Local Derby Win
LEAGUE: Friendly
VENUE: Taverham
RESULT: City Win, 2-0

REPORT:
City's Men's 4th XI took on local rivals Dragons 3's on their last Saturday before the commencement of the league season.
Captain Ingham included four from the canceled M5's fixture, but they were all in the action from the start. Holden and Black commended the central areas of the pitch, leaving Allsop and Tompkinson the freedom to roam in the front five.
After absorbing early pressure from Dragons, City took the lead at a short corner, when debutant Allsopp cooly deflected in a pass from the top of the 'D', 1-0
The cool heads of vice-captain Land and Patel gave City more control in the second half and a typical injection of pace from Konieczny inside his own half followed by a side step of the Dragon's GK and a cool finish from an angle gave City a deserved 2-0 win
Only a quick whistle late in the half, when a City advantage should have been allowed prevented Man of the Match Allsopp from bagging a second at the far right post


 

W (5-0)  

   08/09/2018 - M4
   vs Pelicans 2 (H / F)


CITY 4'S OFF TO A GOOD START
MENS 4TH XI - 08/09/2018 VS PELICANS 2 (H)

TEAM: Mens 4th XI
DATE: 08/09/2018
FIXTURE: Mens 4th XI VS 08/09/2018
HEADLINE: City 4's off to a good start
VENUE: Taverham
RESULT: Won 5-0

REPORT:
Norwich City Men's 4's got there season under way with a home friendly against Pelicans 2's. The battle of the midfield was won early, with Pyatt working tirelessly and Land oozing quality. Returning Mark Circuit dominated and fully justified his man of the match award. Evergreen Matthew Brine, now lighter and quicker than he has been for years, also put in a stellar performance alongside Kidner and Jeffers in attack.
City's pressure soon told and when Vice Captain Adie land received the ball deep and wide in Pelican's 'D', he made short work of the first defender and then shot hard and low past the keeper from an acute angle - GOAL!
Circuit was next to score after Tom Cooke and Captain Ingham combined to find him unmarked in the centre circle. Circuit did the rest - a mazy run got him into the opposition 'D' and a clever finish, 2-0
The second half brought much of the same with City's defence keeping things tight and Ben Nkrumah in goal snuffing out any Pelicans chances.
Further goals from Dan Jeffers, Mark Circuit & Jake Melhuish gave City a convincing 5-0 win

MOTM:- Mark Circuit



 

C (C-C)  

   01/09/2018 - M4
   vs Norwich City 2/3 (H / F)


CANCELLED
MENS 4TH XI - 01/09/2018 VS NORWICH CITY 2/3 (H)

TEAM: Mens 4th XI
DATE: 01/09/2018
FIXTURE: Mens 4th XI VS 01/09/2018
HEADLINE: Cancelled
LEAGUE: EAST DIVISION 4 NORTH EAST
VENUE:
RESULT: Cancelled

REPORT:

Cancelled