2017-2018
Results
Mens 2nd XI
East Division 2 North
Fixture
Result
Score
Scorers
POTM
Apr 05 vs Norwich Dragons
Apr
05
Norwich Dragons
  H  
  [L]  
(H)  L
W

W  

4-0
Tom Hindle,Tom Hindle,Stuart Wardle,Jeremy Elliott
David King
Mar 24 vs Bury St Edmunds
Mar
24
Bury St Edmunds
  H  
  [L]  
(H)  L
L

L  

1-2
Dan Cheesman
Stuart Wardle
Mar 17 vs Norwich Dragons 1
Mar
17
Norwich Dragons 1
  H  
  [L]  
(H)  L
P

P  

P-P
Mar 11 vs Cambridge Uni 3
Mar
11
Cambridge Uni 3
  A  
  [L]  
(A)  L
W

W  

3-2
Tom Hindle,Ben Plumb,Harry Gill
Matthew Fretwell
Mar 10 vs Horncastle
Mar
10
Horncastle
  A  
  [L]  
(A)  L
W

W  

5-3
Dan Cheesman,Tom Hindle,Pete Morgan,Pete Morgan,Ben Plumb
Ben Plumb
Mar 03 vs Bury St Edmunds
Mar
03
Bury St Edmunds
  H  
  [L]  
(H)  L
P

P  

P-P
Feb 24 vs Cambridge Uni 3
Feb
24
Cambridge Uni 3
  A  
  [L]  
(A)  L
P

P  

P-P
Feb 10 vs City of Peterborough 3
Feb
10
City of Peterborough 3
  H  
  [L]  
(H)  L
W

W  

6-0
Harry Paterson,Harry Paterson,Harry Gill,Harry Gill,Pete Morgan,Dan Cheesman
Harry Gill
Feb 03 vs Harleston Magpies 3
Feb
03
Harleston Magpies 3
  A  
  [L]  
(A)  L
W

W  

2-1
Dan Cheesman,Harry Gill
Jack Ingham
Jan 27 vs Dereham 2
Jan
27
Dereham 2
  A  
  [L]  
(A)  L
W

W  

5-3
Dan Cheesman,Dan Cheesman,Dan Cheesman,Dan Cheesman,Richard Silvester
Dan Cheesman
Jan 20 vs Harleston Magpies 2
Jan
20
Harleston Magpies 2
  H  
  [L]  
(H)  L
L

L  

2-3
Stuart Wardle,Pete Morgan
Harry Gill
Jan 13 vs UEA
Jan
13
UEA
  A  
  [L]  
(A)  L
W

W  

6-0
Dan Cheesman,Dan Cheesman,Tom Cox,Tom Cox,Tom Cox,Jim Pallister
Luke Hobson
Jan 06 vs St Ives
Jan
06
St Ives
  H  
  [L]  
(H)  L
W

W  

1-0
Jeremy Elliott
Clive Crichton
Dec 09 vs Pelicans
Dec
09
Pelicans
  A  
  [L]  
(A)  L
W

W  

2-0
Stuart Wardle,Jeremy Elliott
Richard Green
Dec 02 vs Norwich Dragons
Dec
02
Norwich Dragons
  A  
  [L]  
(A)  L
W

W  

5-1
Jeremy Elliott,Jeremy Elliott,Jeremy Elliott,Jeremy Elliott,Ben Plumb
Jeremy Elliott
Nov 25 vs Horncastle
Nov
25
Horncastle
  H  
  [L]  
(H)  L
W

W  

9-0
Jeremy Elliott,Jeremy Elliott,Jeremy Elliott,Tom Hindle,Tom Hindle,Dan Cheesman,Matthew Fretwell,Stuart Wardle,Ben Plumb
Dan Cheesman
Nov 18 vs Bury St Edmunds
Nov
18
Bury St Edmunds
  A  
  [L]  
(A)  L
W

W  

1-0
Stuart Wardle
Alex Scott
Nov 11 vs Cambridge Uni 3
Nov
11
Cambridge Uni 3
  H  
  [L]  
(H)  L
D

D  

1-1
Jeremy Elliott
Alex Scott
Nov 04 vs City of Peterborough 3
Nov
04
City of Peterborough 3
  A  
  [L]  
(A)  L
W

W  

4-3
Pete Morgan,Mark Fletcher,Tom Hindle,Mark Fletcher
Mark Fletcher
Oct 28 vs  Harleston Magpies 3
Oct
28
Harleston Magpies 3
  H  
  [L]  
(H)  L
W

W  

2-1
Pete Morgan,Daniel Phillips
Sam Bingham
Oct 21 vs Dereham 2
Oct
21
Dereham 2
  H  
  [L]  
(H)  L
D

D  

2-2
Jeremy Elliott,Stuart Wardle
Sam Bingham
Oct 14 vs Harleston Magpies 2
Oct
14
Harleston Magpies 2
  A  
  [L]  
(A)  L
L

L  

0-1
Ben Millett
Oct 07 vs UEA 1
Oct
07
UEA 1
  H  
  [L]  
(H)  L
W

W  

3-1
Harry Gill,Harry Gill,Dan Cheesman
Harry Gill
Sep 30 vs St Ives
Sep
30
St Ives
  A  
  [L]  
(A)  L
D

D  

1-1
Jeremy Elliott
Ben Millett
Sep 23 vs Pelicans 1
Sep
23
Pelicans 1
  H  
  [L]  
(H)  L
W

W  

9-2
Miles Doncaster,Josh Bailey,Jeremy Elliott,Jeremy Elliott,Pete Morgan,Josh Bailey,Richard Silvester,Jeremy Elliott,Jeremy Elliott
Jeremy Elliott
Sep 21 vs UEA 1
Sep
21
UEA 1
  H  
  [F]  
(H)  F
W

W  

10-0
Jeremy Elliott,Pete Morgan,Sam Bingham,Jeremy Elliott,Jack Ingham,Stuart Wardle,Jeremy Elliott,Pete Morgan,Harry Gill,Jeremy Elliott
Daniel Phillips
Sep 16 vs Dereham 2
Sep
16
Dereham 2
  A  
  [F]  
(A)  F
W

W  

7-0
Daniel Phillips,Miles Doncaster,Tom Hindle,Harry Gill,Daniel Phillips,Tom Hindle,Tom Hindle
Tom Hindle
Sep 09 vs Harleston Magpies 2
Sep
09
Harleston Magpies 2
  H  
  [F]  
(H)  F
W

W  

2-0
Ben Plumb,Harry Gill
Harry Gill
Sep 02 vs Norwich City 1
Sep
02
Norwich City 1
  A  
  [F]  
(A)  F
L

L  

0-4
Ben Millett
 

W (3-2)  

   11/03/2018 - M2
   vs Cambridge Uni 3 (A / L)


PROMOTION HEROES!!!
MENS 2ND XI - 11/03/2018 VS CAMBRIDGE UNI 3 (A)

TEAM: Mens 2nd XI
DATE: 11/03/2018
FIXTURE: Mens 2nd XI VS 11/03/2018
HEADLINE: PROMOTION HEROES!!!
LEAGUE: EAST DIVISION 2 NORTH
RESULT: 3-4

REPORT:
City travelled to Cambridge with a bare 11, but spurred on by the knowledge that a win would seal promotion and by the sight of Stu Wardle in a charming yellow sock, jean and shirt combo. There were a few tired legs from Saturday's trip to Horncastle so a good warm up was vital.

City started off well and deservedly took the lead as Tom Hindle expertly used a defender's foot to deflect the ball into the goal from a short corner. While City's play was full of energy, it lacked a little in quality, which led to a number of missed chances for the visitors. City were made to pay for these missed opportunities when Cambridge levelled the score through a lucky deflection off an attackers stick. City continued to move the ball well around the back through Jack and Clive, with the full backs, Rich and Dan Cheeseman making good attacking runs.

In spite of Tom Hindle's hundreds of missed reverse stick attempts, City started to dominate the game after halftime. The pressure finally paid off when Ben Plumb put away City's second with a smart turn and finish after another well worked move. With City thinking they had done enough to seal promotion, Cambridge did their best to spoil the party by equalising with less than 10 minutes to play. City fought back with tireless work from the midfield trio of Matt Fretwell, Ben Plumb and Rich Green, and eventually managed to grab a late winning goal with Harry 'pins' Gill, just about managing to get the ball over the line with minutes to go. City travelled home with all 3 points and promotion in the bag…bring on Div 1!

MOTM- Matt Fretwell

TYFC- Tom Hindle

 

W (6-0)  

   10/02/2018 - M2
   vs City of Peterborough 3 (H / L)


PETERBOROUGH KNOCKED FOR 6
MENS 2ND XI - 10/02/2018 VS CITY OF PETERBOROUGH 3 (H)

TEAM: Mens 2nd XI
DATE: 10/02/2018
FIXTURE: Mens 2nd XI VS 10/02/2018
HEADLINE: Peterborough Knocked For 6
LEAGUE: EAST DIVISION 2 NORTH
VENUE: TRF
RESULT: 6-0 Win

REPORT:

City 2's welcomed Peterborough 3's to Taverham on a wet, windy, cold and quite frankly miserable Saturday afternoon.
The home side started brightly and within only 3 minutes where awarded a penalty flick after a city forward was denied a goal scoring opportunity from point blank range. Exited Cheeseman signalled to the bench and coach Hindle that he was eager to take on the responsibility of the penalty only to 'lose his footing' (yeah whatever) and dolly the ball at a comfortable height to the keepers right… No score!
Fortunately this didn't affect the momentum that city where enjoying and shortly after Harry Patterson came up with his first of the afternoon. A sweet strike from the top of the D found the netting just above the back board. 1-0.
It was then Patterson who struck again, this time with a more fortuitous all be it instinctive finish when he deflected a crossed pass into the goal. 2-0.
The game continued and City remained dominant continuing to create chance after chance. Cheeseman so nearly making up for the penalty only to smash nothing but cold winter air from inside the D… He was getting closer.
City went into the break 2-0 up and very much in control.
After cowering in the dugout to get some needed rest bite from the howling wind and rain, city came out and again asserted their dominance. Little work was needed from the back four of Shapland, Duffy, Scott and Crighton and even less so from young whipper snapper Millet in the city goal.
City pushed forward and found a third goal. A brilliant reverse stick strike from Gill found the bottom corner…3-0.
More good work from the city front 5 set up Gill for his second this time a strike from the top of the D. 4-0.
Cheeseman was once again involved in the action. A great run from left to right found him arriving at the top of the D. This time he managed to connect sweetly with the ball but unfortunately the ball managed to connect sweetly with the post. Would he ever score?!?!
A well worked short corner brought a goal for City's elder statesman Morgan. An easy finish slotted at the far post. 5-0.
Finally after so much good wok Cheeseman was in on the action again. After camping out on the goal line looking for any sniff of a chance he was found with a pass from the left. He controlled the ball well with his first touch and with his second fired towards goal only to hit the keeper in the chest… fortunaley the ball fell to his feet and from a whopping 3 inches he finally got the goal he deserved… 6-0.
City where dominant from start to finish and good for their 6 goals. The only thing left to do after the game was to remove the frost bitten icicle, formally known as Ben Millett, from between the posts. A full 70 minutes without a single touch for the city keeper can only be likened to going shopping with his mum… because you know… all mums go to Iceland!

MOTM - Harry Gill
TYFC - Dan Cheeseman



 

W (2-1)  

   03/02/2018 - M2
   vs Harleston Magpies 3 (A / L)


CITY'S PROMOTION PUSH CONTINUES
MENS 2ND XI - 03/02/2018 VS HARLESTON MAGPIES 3 (A)

TEAM: Mens 2nd XI
DATE: 03/02/2018
FIXTURE: Mens 2nd XI VS 03/02/2018
HEADLINE: City's Promotion Push Continues
LEAGUE: EAST DIVISION 2 NORTH
VENUE: Harleston Magpies Hockey Match
RESULT: 2 - 1 Win

REPORT:
A half-fit bare 11 players turned up to Magpies following a strong win the previous week, with centre-back legend Clive Crichton looking like an extra from a horror film after a week long spell of man flu. However, this did not stop City from starting the game incredibly positively, with link ups between the three front men saw Cheeseman receive the ball in front of the Harleston goalkeeper, calmly taking it round and slotting it home.

1 – 0.

City created a plethora of chances for the remainder of the first half, that they were sadly unable to convert. After recovering from a career stalling back injury, MOTM Jack Ingham saw a prodigious shot tipped wide by the keeper's pads, best save we have seen all season. Other chances were started from the wise owl of the team Jim Pallister, using fancy link-ups between Fretwell and Shapland on the right hand side. An ever available Pete Morgan used his Xavi-esque style of play to thread beautiful passes left, right and centre.

At half-time, a non-playing Tom 'Mourinho' Hindle shared his tactical genius from the side-line which spurred City on to create even more chances. After listening to Maroon 5 on his Walkman before the game, Silvy found himself not seeing red (again), but instead winning several short corners, one of which Gilly was able to bury in the bottom right corner – unstoppable.

2 – 0.

City found themselves a slightly under the cosh for a small period of time after Ingham and Cheeseman were carded for being naughty. This left City performing outside of their usual, Barcelona style of play and Magpies taking advantage by slotting a goal past young buck keeper Millett.

2 – 1.

Perry dealt with the oncoming pressure by throwing the crowd pleasing ariels. However, the home fans soon got agitated with their team's inability to cope with the full pitch chucks that were hunted down by the poaching forwards. Calls of "boring" could be heard from the side-lines, however boring hockey sometimes wins games. After a long period of squeaky bum time, the umpires blew the final whistle to confirm the win and City 2's cement their league position and their quest for promotion.

MOTM – Jack Ingham
TYFC – Dan Cheeseman


 

W (5-3)  

   27/01/2018 - M2
   vs Dereham 2 (A / L)


MR. PERRY'S TRIAL WITH THE SECONDS GOES WELL.
MENS 2ND XI - 27/01/2018 VS DEREHAM 2 (A)

TEAM: Mens 2nd XI
DATE: 27/01/2018
FIXTURE: Mens 2nd XI VS 27/01/2018
HEADLINE: Mr. Perry's trial with the seconds goes well.
LEAGUE: EAST DIVISION 2 NORTH
VENUE: Dereham
RESULT: 5-3 win

REPORT:
Norwich City IIs travelled to Dereham hoping to make amends for a disappointing draw in the first encounter at Taverham. The seasonal unavailability of players left most captains with a team rather than a squad and Hindle (injured but comfortably wrapped up against the elements and topped off with a questionable hat) made it to Dereham accompanied by only twelve players. All twelve made it onto the pitch but only eleven got past the warm-up when Jack (the "middle Ingham") put his back out. Bit of an old man's injury but he did get to spend the game under shelter. So the game was started with a fit full eleven ……. not. Harry Gill also used the warm-up to tweak his hamstring – not a trivial issue in a hamstring so long.

Despite these setbacks, City made a determined start at good pace. The ball was played out of the back via fast passing triangles into the midfield of Brine, Green and Morgan. More often than not, this was followed by quickly executed hard low passes to the feet of the forwards who were making repeated runs into the D. This put Dereham under continued pressure for the whole of the first half and paid off four times.
Cheesman turned onto a ball that he should probably have left for Brine but managed to strike the first goal high into the top of the net. Silvester then gave the Dereham keeper absolutely no chance with a sublime deflection of another fast injection. Cheesman grabbed another, flicking around the keeper a ball stolen by Gill and passed on via Morgan. With Gill's hamstring preventing him from doing his usual impression of a cross between Usain Bolt and Bambi rampaging into the D, he was repeatedly switching with Brine in midfield and found himself turning provider, rocketing a ball through the entire Dereham defence onto the feet of Cheesman who then managed to mess up so badly it confused the keeper into letting it trickle though his legs, leading to a somewhat sheepish tap-in. The keeper was kind enough to provide emphatic verbal agreement with this view of the quality of the goal.
City were four goals up but Dereham were far from offering no response. In the back four, the youthful exuberance of Shapland and Fretwell (playing well out of position to replace Ingham at right-back) provided the perfect complement to the more cerebral approach of Perry and Pallister and between them they stopped all but a late one of Dereham's dangerous counter attacks. 4-1 to City at half-time.

Buoyed by their goal, Dereham came out determined for the second half and were quickly more involved in the game. Frustrated by decisions they found unfathomable, the City players offered the officials some polite and constructive suggestions and were consequently awarded a number of cards. Dereham capitalised on the disruption by converting two of their attacks and short-corners to make it 4-3. It could have been far worse but it turned out that Dave King is a bona-fide goalkeeper, not just a moonlighting defender with a bit of a fetish for rigid foam clothing. A series of instinctive blocks, including a superb triple save at close range, kept the score line in City's favour but it was now definitely squeaky bum time. City were on the back foot but making some counter attacks through George Brine still finding the energy to make runs through the Dereham defence and he was unlucky not to convert on the final shot. Then Perry to the rescue! From a sixteen, the aerial of the season cleared every outfield player on the pitch but was perfectly weighted for Cheesman to catch up, flick around the keeper and net for 5-3. Perry's next aerial warrants less discussion: suffice it to say that it landed in a space and no player was endangered in the development game on the other pitch. The comeback now looked unlikely and the game finished with the 5-3 win.


 

W (6-0)  

   13/01/2018 - M2
   vs UEA (A / L)


6 OF THE BEST FROM CITY!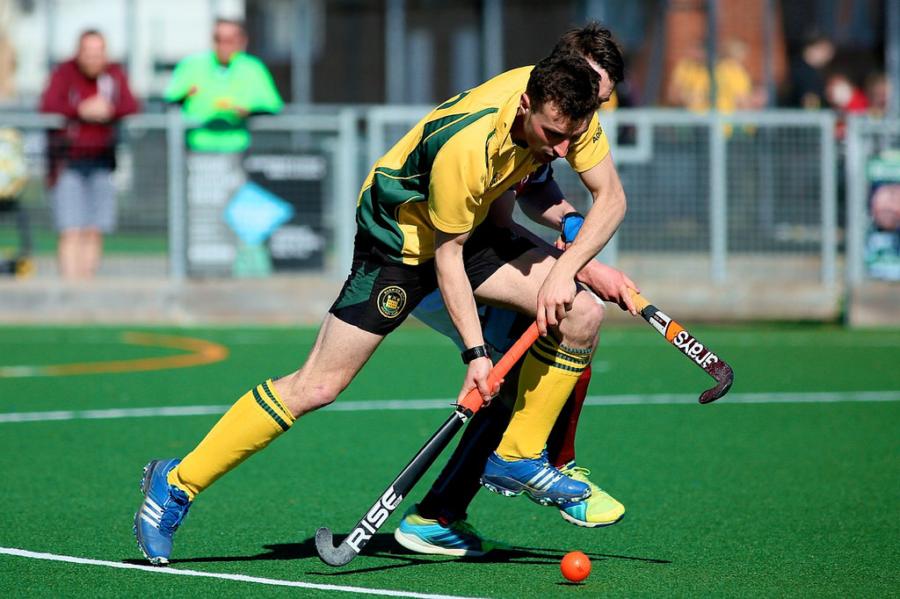 MENS 2ND XI - 13/01/2018 VS UEA (A)

TEAM: Mens 2nd XI
DATE: 13/01/2018
FIXTURE: Mens 2nd XI VS 13/01/2018
HEADLINE: 6 of the best from city!
LEAGUE: EAST DIVISION 2 NORTH
VENUE: UEA
RESULT: 6-0 City Win

REPORT:
City 2's went into this game full off believe and confidence off the back of 5 straight wins and 3 consecutive clean sheets.
City started well, pressing high when they didn't have the ball and maintain good possession with it. City took the lead when Tom Cox fired home from close range. He put so much force on the ball that it almost ripped through the net. Clearly some pent up frustration in those bulging biceps!
Hindle and Cheesman combined to score city's second. A nice one two around the UEA goal keeper left Cheesman with a simple tap in… 2-0.
It was then the same pair again that created the third. This time Hindle with a Gerrard-esk, pass to find Cheesman alone in the D to get his second of the afternoon.
City went into the break 3-0 up and very comfortable.
The second half started well for city and after 10mins or so they found the net again. Another searching pass from Hindle finding Cox on the right post whose delicate (not fortunate) touch steered the ball passed the on rushing keeper… 4-0
City then had 5 minutes of great pressure and could easily have scored another two or three if it were not for Hindle clearly missing good chances from close range… the words barn and door spring to mind!
City then got their 5th… this time Brine made space on the right and fired at goal. The shot was going high and wide but fortunately Cox was in the way and was able to divert the ball back towards goal and get his third of the afternoon… Drinks all around cried City!
As the game was coming to a close it was the team's elder statesman Jim Pallister (who had conveniently bough himself on up front) who bagged himself a goal and City's 6th. A good pass from the right finding the false number 9 at the back post to tap home.
A 4 way tie between Hobson, Cox, Scott and Hindle was left to Hindle to decide Man of the match. After being informed he couldn't vote for himself the nod went to the teams SA right half Hobson. A tireless display both in defence and attack!
City now prepare to face league leaders Magpies 2's in a top of the table clash.


 

W (1-0)  

   06/01/2018 - M2
   vs St Ives (H / L)


NORWICH CITY 2S EDGE ST IVES IN A HARD FOUGHT MATCH
MENS 2ND XI - 06/01/2018 VS ST IVES (H)

TEAM: Mens 2nd XI
DATE: 06/01/2018
FIXTURE: Mens 2nd XI VS 06/01/2018
HEADLINE: Norwich City 2s edge St Ives in a hard fought match
LEAGUE: EAST DIVISION 2 NORTH
VENUE: Taverham
RESULT: 1-0

REPORT:
With little time between the Christmas holidays and the start of the second half of the season, both City and St Ives showed signs of rustiness after pushback on a cold crisp afternoon at Taverham. A scrappy start resulted in an exchange of short corners for both teams with St Ives coming close with a drag flick that just went wide of Norwich's left upright.

The first big moment of the game came when a St Ives short corner was played out on the angle. The resultant shot from an acute angle came off a City players stick hitting Crichton in the face guard. Whilst St Ives claimed a penalty flick, the umpires judged it to be going wide, and another short corner was given. City made the most of this, and after the subsequent short corner was well defended, Scott started off a slick City passing move from one end of the pitch to the other. The move finished with Cox slotting a pass through to Elliot inside the St Ives 'D' and Elliot scoring with a deft touch to lift the ball over the St Ives keeper for a quality team goal.

The rest of the half was hard fought with half chances for both sides. In particular some good saves were made by Millett, including a diving save from a drag flick after a St Ives short corner, which ensured City held on to the lead at half-time.

After the restart City created a number of half-chances with some good work from the City trio in midfield of Fretwell, Plumb and Morgan. With the importance of the game not being lost on either side, both sides fought hard to score the next goal. The result for a St Ives midfielder was a yellow card for a poor challenge from behind on a City player. With St Ives down to 10 men, City looked to press home their numerical advantage, and came very close after an Elliot drag flick from a short corner hit the right hand upright, with the subsequent reverse stick follow up shot from Cheeseman being brilliantly saved by the St Ives keeper.

City were next to lose players to the sin bin with Crichton and Cox both receiving green cards and Elliot receiving a yellow card for encroaching on a free hit. Whilst St Ives had the numerical advantage they were not able to create any significant chances as the game reached its final stages. However, St Ives almost snatched a draw at the death when a through ball almost reached a St Ives forward, this was until a last ditch lung by Ingham, which was enough to distract the St Ives attacker into missing the goal. City road out the last couple of minutes comfortably to take a hard fought and well deserved win, which cements their hold on second position in the league.



 

W (2-0)  

   09/12/2017 - M2
   vs Pelicans (A / L)

MENS 2ND XI - 09/12/2017 VS PELICANS (A)

TEAM: Mens 2nd XI
DATE: 09/12/2017
FIXTURE: Mens 2nd XI VS 09/12/2017
HEADLINE:
LEAGUE: EAST DIVISION 2 NORTH
VENUE: lynnsport
RESULT: 2-0

City travelled to a cold desolate kings Lynn for a tour of Lynnsport's facilities. Knowing a win would cement second place going into the festive break, the pressure was on.

The first half was open with city's midfield and forwards linking well. Numerous short corners were squandered thanks to Usain bolt running number one and good saves from the pelicans goalie.

The second half was tighter with pelicans forming several attacks with city camping deep in their own half soaking up each wave like a sponge.
City's patience paid off with Stuart Wardle chasing down a nothing ball causing the defender to play a wayward pass that Jeremy Elliott intercepted, passed to Ben plumb whom expertly drew the keeper and slipped the ball to Stuart to finish.

The second goal came about with good work from Ben Plum dribbling up the middle of the pitch playing Stuart in who squared to jez for a neat finish into the roof of the net.

City controlled the rest of the game with Pete Morgan frustrating he opposition in the final minutes dribbling in the corner, job done.



 

W (5-1)  

   02/12/2017 - M2
   vs Norwich Dragons (A / L)


CITY SLAY THE DRAGON
MENS 2ND XI - 02/12/2017 VS NORWICH DRAGONS (A)

TEAM: Mens 2nd XI
DATE: 02/12/2017
FIXTURE: Mens 2nd XI VS 02/12/2017
HEADLINE: City slay the dragon
LEAGUE: EAST DIVISION 2 NORTH
VENUE: Dragons Den
RESULT: 5-1

REPORT: city's 2's arrived at the den hoping for a greater challenge than they had faced th W previous week against below par Horncastle.

They dusted themselves down from their Friday night antics, dropped off their Xmas trees and forgot one or two hey Scotty, and got down to business immediately putting the hosts under tremendous pressure and forcing the turnovers in the midfield. This hard press paid off quickly with Jeremy Elliott collecting some turnover ball and eased around the outside of the right back only to caress the reverse shot (massive top) over the onrushing keeper. 1-0

The hosts were quick to reply in what was one of few periods of pressure on city's circle to win a short corner and routinely play the resulting shot underneath the stand in keeper Ali Cooke. 1-1

City followed up with a short corner of their own and Jeremy Elliott finished calmly putting a drag flick past the flailing keepers left hand, one he must of thought he could save. 2-1.

There was little further points of action and city were rushed off the pitch by their captain Hindle for a half time de-brief or rollicking! The brief was put plainily to the team and they seemed to respond and quickly as the likes of Stuart Wardle, Ben Plumb and Tom Hindle started to link up brilliantly creating a host of chances, one such move smartly finished by the ever running Ben Plumb. 3-1

This was quickly followed up by a number of short corners whereby Jeremy Elliott was given the opportunity of buying his jug with another drag flick finish this time hitting the side netting and entirely illuding the keeper and post man. 4-1

City kept up the high pace game and continued to create a plethora of chances with Wardle and Elliott linking up down the right and Fretwell and young George Brine down the left. One such move resulting in a city forward being "slaughtered" by the hosts centre back and the umpire quickly awarding a penalty stroke. Up steps Jeremy to add his fourth.

The game petered out with few more chances created and city looking forward to next weeks crunch game against pelicans.


 

W (1-0)  

   18/11/2017 - M2
   vs Bury St Edmunds (A / L)


CITY 2'S BACK TO WINNING WAYS
MENS 2ND XI - 18/11/2017 VS BURY ST EDMUNDS (A)

TEAM: Mens 2nd XI
DATE: 18/11/2017
FIXTURE: Mens 2nd XI VS 18/11/2017
HEADLINE: City 2's back to winning ways
LEAGUE: EAST DIVISION 2 NORTH
VENUE: Culford School
RESULT: Won 0-1
MOTM: Alex Scott
TFC: Ben Plumb

REPORT:
A hard fought and well deserved 3 points was brought back from Bury at the weekend. Captain Tom Hindle was impressed with the effort that all put in particularly the back line keeping a clean sheet.

The team got off to a flying start kicking the ball from the push back and scoring within 20 seconds. Jeremy Elliot broke down the left and pulled an inch perfect reverse stick cross across the goal where Stuart Wardle protected his face and glanced the ball into the roof of the net. An excellent start. In truth we should have been a couple more up at the change of ends but as in previous weeks we were not able to convert the numerous chances created. Half time 0-1.

The second half saw City under a bit more pressure as the well drilled Bury team pushed high up the pitch. The defensive unit held strong however keeper Ben Millett only had one shot to save in the whole match. City retained a foothold in the game by keeping possession and creating chances but as has been the case previously failed to capitalise. The last 5 minutes became a bit frantic particularly with Ben Plumb deciding to pass the ball directly to the opposition when there were plenty of simple balls on. City held on and 3 points was the minimum they deserved.



 

D (1-1)  

   11/11/2017 - M2
   vs Cambridge Uni 3 (H / L)


ANOTHER DRAW FOR CITY 2'S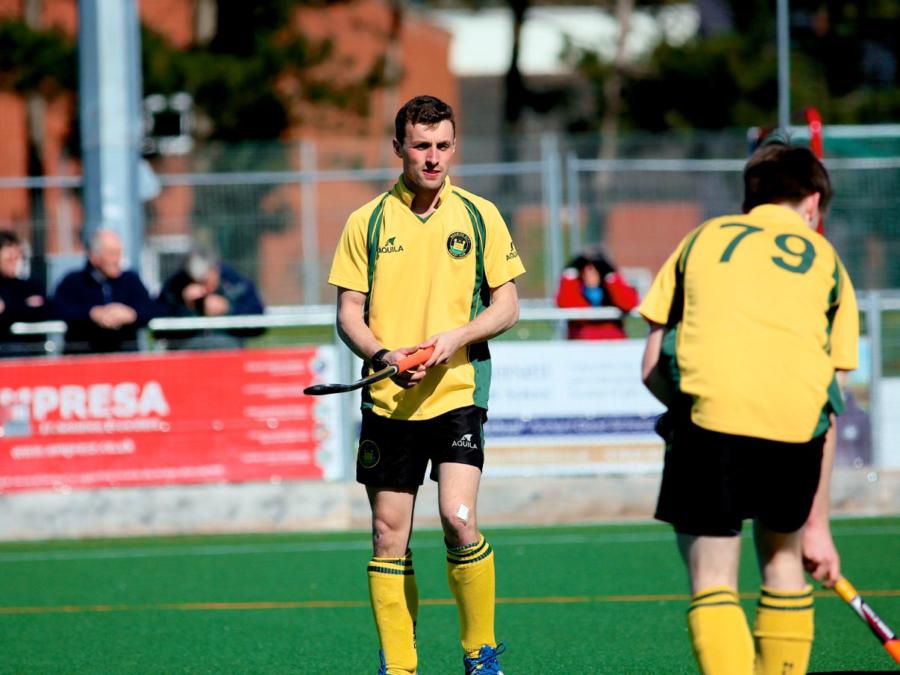 MENS 2ND XI - 11/11/2017 VS CAMBRIDGE UNI 3 (H)

TEAM: Mens 2nd XI
DATE: 11/11/2017
FIXTURE: Mens 2nd XI VS 11/11/2017
HEADLINE: Another draw for City 2's
LEAGUE: EAST DIVISION 2 NORTH
VENUE: TRF
RESULT: 1-1

POM: Alex Scott
TFC: Footballer Stuart Wardle incl. a horse and cart

The team came off the pitch on Saturday deflated after what has been a too regular occurrence this half of the season, drawing whilst being ahead in the game. The work rate, particularly from the two midfield dynamo's, Fretwell and Plumb, was exemplarily again it was just a shame that the umpire gave a soft short corner to the visitors for them to score their equaliser.

The game started well with City passing the ball around well and pressing the energetic and youthful Uni team high up the pitch and managing to pinch the ball in their half and 25 on a number of instances but just not having the composure in the final third to finish them off. The big boot of Sam Bloom getting in the way did not help either. We should have been 4 up at half time according to a number of spectators. The defence under control with no dramas or chances against them. 0-0 at half time.

Second half started well with Elliott converting bottom right from a short corner and the team starting to upgrade some of their earlier possession however still no end product. With 15 mins to go the Uni team won a soft short and scored with a drag flick. A couple of break always were stopped short due to some untimely foot intervention. The rest of the game was relatively even with few chances.

These are the sort of games that we need to grind out wins from if we are to have ambition of getting promoted, however the effort and attitude and fight/commitment (particularly from Miles) cannot be faulted.


 

W (4-3)  

   04/11/2017 - M2
   vs City of Peterborough 3 (A / L)


WELL DESERVED VICTORY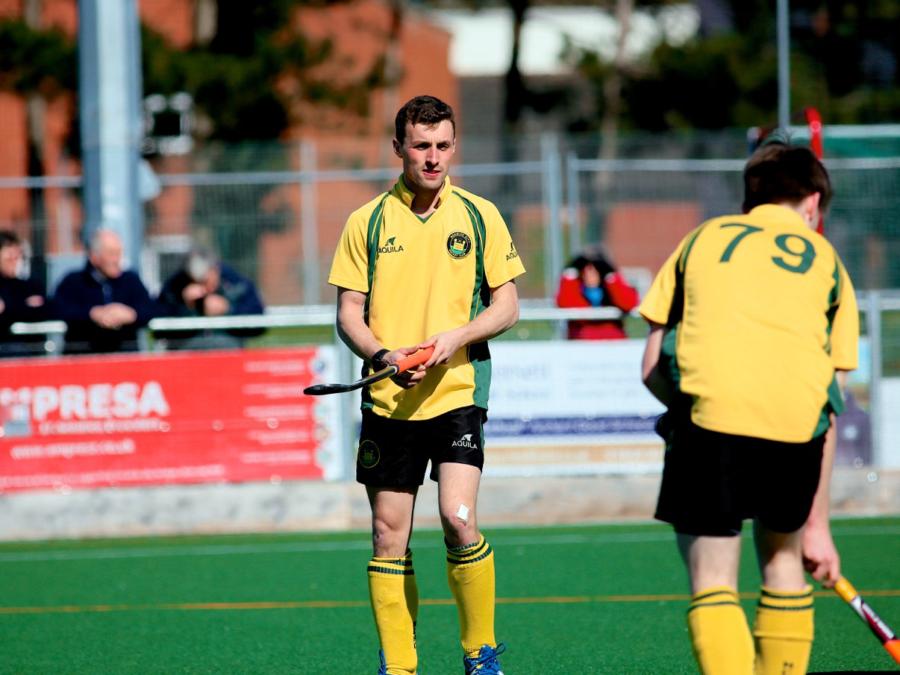 MENS 2ND XI - 04/11/2017 VS CITY OF PETERBOROUGH 3 (A)

TEAM: Mens 2nd XI
DATE: 04/11/2017
FIXTURE: Mens 2nd XI VS 04/11/2017
HEADLINE: Well Deserved Victory
LEAGUE: EAST DIVISION 2 NORTH
VENUE: Peterborough
RESULT: City Of Peterborough 3-4 Norwich City 2s

REPORT:
City arrived in Peterborough thankful for dry sky's following a very wet journey from Norwich, City started the game lively and had a good proportion of possession in the early stages and steadily grew in confidence as they game progressed. The defensive duo of Scott and Crichton worked effectively to snuff out a number of COP attacks as City worked hard all round the pitch to build their own. City were soon rewarded with a number of short corners and on the 3rd, Morgan injected the short and was soon in possession again at the back post to slot home to make the game 1-0 to city.

From then on City took hold of the game and as the half was coming to the end City scored again to make it 2-0 through good wing play from Wardle and Doncaster to set Fletcher up who turned and shot from just inside the D.

Half time
COP 0-2 City

The second half began slowly for city and they found themselves conceding two quick goals, allowing COP to level, but unlike the previous week city rallied and settled pack into the form and passing game that they showed in the first half, city pushed forward and were rewarded with a free hit out side the D, Morgan passed to Hindle who "truffle shuffled" his position to shoot and score between the keepers legs. 2-3 City!

Not long after, COP were back level again from another short corner 3-3, but not to be demotivated by conceding again City push hard for a fourth and with some fantastic passing around the midfield Plumb was put through on goal only to swing and miss the ball. City reset and went again and in the closing minutes Morgan drove around the back of the D and pushed the ball across to Fletcher who swept home the 4th through a number of bodies and off the keepers helmet to drop across the line!!!

Throughout the whole match every city player worked hard for each other to earn a well deserved 3 points!

Final Score
COP 3-4 City

 

W (2-1)  

   28/10/2017 - M2
   vs Harleston Magpies 3 (H / L)


CITY HANG ON, JUST ABOUT.....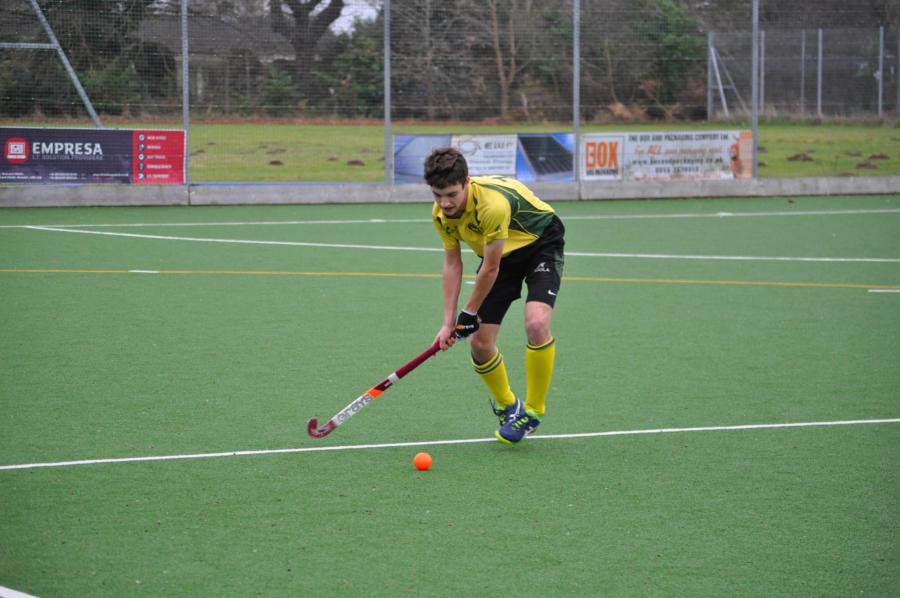 MENS 2ND XI - 28/10/2017 VS HARLESTON MAGPIES 3 (H)

TEAM: Mens 2nd XI
DATE: 28/10/2017
FIXTURE: Mens 2nd XI VS 28/10/2017
HEADLINE: City hang on, just about.....
LEAGUE: EAST DIVISION 2 NORTH
VENUE: TAVERHAM H2O
RESULT: 2-1 Norwich City

REPORT:
City welcomed Harleston 3's this week hoping for 3 points after a disappointing result the week before.

City started the game with intent, moving the ball around quickly and playing the hockey they know they are capable of. 15 minutes into the half City broke into the D with a great move that was finished on the volley by Pete Morgan, the man in the right place at the right time. City continued to create chances and it wasn't long until they had a second. A well worked counter from City was finished off calmly by Dan Phillips, who slotted the ball under a rushing Harleston keeper. HT City 2-0.

After a very positive half time team talk, City started the second half where they had left off. However, Harleston came out firing, upping the intensity and keeping the City defence on their toes. Mid way through the second half Harleston scored a very good goal leaving Ben Millett in the City net no chance. This goal shocked City and led to a period of sloppy hockey with Harleston having chances to level the game, only to be denied by some fine saves from Ben Millett. City created some late chances but were unable to extend their lead. Some great defending from the City back four was enough to close the game out. Final score 2-1 City.

Overall, City will be happy with the result but will know that they can play a lot better than they did in the second half of this game. In future weeks City will have to find a way to carry over their first half performances into the second half.

MOTM: Sam Bingham
TYFC: Alex Scott


 

D (2-2)  

   21/10/2017 - M2
   vs Dereham 2 (H / L)


LATE GOALS STUN CITY
MENS 2ND XI - 21/10/2017 VS DEREHAM 2 (H)

TEAM: Mens 2nd XI
DATE: 21/10/2017
FIXTURE: Mens 2nd XI VS 21/10/2017
HEADLINE: Late Goals Stun City
LEAGUE: EAST DIVISION 2 NORTH
VENUE: Taverham H2O
RESULT: 2-2

REPORT:
City welcomed Dereham 2's, hoping to continue where they left off with a good performance against Harleston 2's the previous week.
City dominated with most of the possession in the early stages of the game. Stuart Wardale caused havoc for the Dereham defence with his pace and skill, winning short corners for City. It wasn't long before City's dominance paid off and Jeremy Elliot fired home a shot from the centre circle into the bottom right hand corner of the goal. A second goal from City came soon after the first, with Stuart Wardale literally passing the ball into the bottom left hand corner.
HT 2-0 City
City continued their run of good play creating several chances throughout the second half. However, City were unable to extend their lead due to some good saves by the Dereham keeper. City were pushing for a goal to seal the deal, however, a slight lapse in concentration from City led to a counter attack from Dereham, finishing with a scrappy goal. With minutes left until the final whistle, City were caught too high up the pitch again and one stray pass led to a clinically executed counter attack by Dereham.
Final Score 2-2
Overall, City will feel like this was a loss for them, considering Dereham only managed three shots on target throughout the match. City will need to forget about this result when they face Harleston 3's next week and will need to remember the good hockey they have been playing this season.
MOTM - Sam Bingham
TYFC - Tom Hindle


 

L (0-1)  

   14/10/2017 - M2
   vs Harleston Magpies 2 (A / L)


SILVY SEES RED AS CITY LOSE CLOSE GAME
MENS 2ND XI - 14/10/2017 VS HARLESTON MAGPIES 2 (A)

TEAM: Mens 2nd XI
DATE: 14/10/2017
FIXTURE: Mens 2nd XI VS 14/10/2017
HEADLINE: Silvy sees red as City lose close game
LEAGUE: EAST DIVISION 2 NORTH
VENUE: Harleston
RESULT: 1-0 loss

REPORT:
A good performance with a lot of positives, but our clinicality and discipline let us down.
In the first half, good chances went to both teams in an even first period. Harleston's main chance saw a deflected PC routine saved expertly at full stretch by Millett in goal, City's chances were limited to a couple of PCs that ended up wide of the post.
The second half started with the only goal of the game; the Harleston player ran from the halfway line, beating two players before for firing into the bottom corner. City came out after that and had and pushed for an equaliser, but that only led to counter attacks and heavy pressing. A number of chances late on for both teams, but the game was overshadowed by two cards for City in the final few minutes, as Jez saw a lengthy yellow card and Silvy saw red for language after a yellow card was originally given.
Unlucky for city in the end, but both teams could have scored more goals.

 

W (3-1)  

   07/10/2017 - M2
   vs UEA 1 (H / L)


CITY FAIR BETTER IN TRICKY CONDITIONS
MENS 2ND XI - 07/10/2017 VS UEA 1 (H)

TEAM: Mens 2nd XI
DATE: 07/10/2017
FIXTURE: Mens 2nd XI VS 07/10/2017
HEADLINE: City fair better in tricky conditions
LEAGUE: EAST DIVISION 2 NORTH
VENUE: TRF
RESULT: 3-1 Win

REPORT:
Norwich city 2's went into this weekend's fixture reeling from a poor performance against St Ives in the previous game. City knew that had to make several improvements in order to get back to winning ways.
City started the game well and had UEA on the back foot for much of the first half. Some nice link up play created chances for city and it wasn't long before Elliott and Gill combined with a lovely move to open the scoring as Gill got his first of the afternoon.
U's had one or two ventures into the city half but where denied by some last ditch tackling from the solid paring of Crichton and Scott.
City then doubled their lead when Gill fired a rocket into the bottom corner of the U's goal 2-0.
With five minutes of the half left city then grabbed a third, this time it was Cheesman (who moments earlier had missed an open goal) getting in on the action. A fine piece of control left the forward with a tap in and city finished the half 3-0 to the good.
Hindle's half time team talk may have been a little harsh but if truths be told city where still only playing at 80%. Hindle wanted city to be more ruthless and finish the game off with the excellent style of hockey that he's become accustom to in his 4 seasons at the helm.
As the second half got under way the heavens opened and the wind howled. The conditions were so bad that even the umpires had a difficult time spotting the ball, or was it a foot? I guess we'll never know.
The game ebbed and flowed with neither team enjoying the conditions and the standard of hockey being the real looser. U's got a conciliation goal from a short corner to make the score 3-1.
The game fizzled out with city ruing chances and Scott and Elliott taking enforced 2 minute rests.
City will be pleased with another 3 points and will be looking forward to next weekend's old farm derby against Magpies 2's.

MOTM – Harry Gill
TYFC – Dan Cheesman


 

D (1-1)  

   30/09/2017 - M2
   vs St Ives (A / L)


A MIXED PERFORMANCE GETS CITY 2'S A POINT
MENS 2ND XI - 30/09/2017 VS ST IVES (A)

TEAM: Mens 2nd XI
DATE: 30/09/2017
FIXTURE: Mens 2nd XI VS 30/09/2017
HEADLINE: A mixed performance gets City 2's a point
LEAGUE: EAST DIVISION 2 NORTH
VENUE: One leisure, St. Ives
RESULT: 1-1

REPORT:
A game of two halves.

A poor start, mainly due to ambitious passes in our own D and strong opposition led to St. Ives being camped in our half for most of the 1st period. Their goal came from a lapse in concentration off a free hit; giving them an easy tap after Ben came off is line to close down the angle. This led to much shouting from Hindle. After this, St. Ives had a few chances, but City stayed firm. A goal line clearance from Clive the main piece of goal line action in the remainder of the half; although Duffy took an unexpected 2 minute break towards the end of the half due to not backing off.
Half time came and with it came a wake up call from Hindle, telling us that we weren't playing 100% and we needed to step up our game.
This sparked a change in the second half, as it was City that were camped in St. Ives half for a large amount of the half. City created many chances, including Hindle forcing a save from the keeper and Jez firing over (twice) from a tight angle; any chances that St. Ives created were dealt with by Millett and his defence. City pushed hard for an equaliser in the dying minutes and they were rewarded as Jez fired in a PC with a minute left on the clock.
A mixed performance; should have been more than 1-0 down by half time, but could have had more than 1 up in the second half.
MOTM: Ben Millett
TYFC: Jeremy Elliott (Jez)



 

W (9-2)  

   23/09/2017 - M2
   vs Pelicans 1 (H / L)


CITY 2'S ENJOY ANOTHER GOAL FEST
MENS 2ND XI - 23/09/2017 VS PELICANS 1 (H)

TEAM: Mens 2nd XI
DATE: 23/09/2017
FIXTURE: Mens 2nd XI VS 23/09/2017
HEADLINE: City 2's enjoy another goal fest
LEAGUE: EAST DIVISION 2 NORTH
VENUE: TRF - sand
RESULT: 9-2

REPORT: The men's 2's came into the weekend brimming with confidence from their demolition of the UEA 1st team who coincidentally will face the 2's later in the season.

City started solidly, passing the ball effortlessly and sweeping the pelicans midfield and defence aside and were rewarded with the first of many goals within 10 mins of play with Miles Doncaster finishing well. Josh Bailey soon followed up the scoring with an effort of his own. Goals came thick and fast with Jeremy Elliott, making his 2nd team debut, finishing from a set piece.

More goals followed with another well worked short corner and Elliott finishing again. The half finished not as the team would have wanted with the pelicans finishing what was probably their first attack of the half and their forward finishing a sweeping move from deep.

The second half started much the same as the first with city trying to assert a stronghold on the game and extend their league further. It took the 2's a little longer than hoped to open the second half scoring but eventually managed to convert a short corner moving the ball back to Pete Morgan and finishing well under the keeper.

Josh Bailey added a second effort of the game and Richard Silvester finishing superbly after a brilliant solo effort found him on the byline and he slotted home. Elliott completed his hat trick with a penalty flick and followed up with a fourth from left slip on another penalty corner, making it his 10th goal in two games for the 2's, and finished the scoring for game. The game petered out with the aging pelicans side dropping like flies and suffering injuries galore.

They will be looking forward to going into their game next week looking for a second win against St Ives and if their performance on Saturday was anything to go by they should stand in good stead.