Latest News
NEWS ARTICLES
Pre-season Friendlies
11 Aug 2020
Many of you will have seen from the website that Lingy has been busy organising pre-season friendlies on the assumption that hockey will return to normal. It is is very possible that some, if not all, of these friendlies against local opposition can still take place under Step 4. Whilst we are sure that you are all very excited at the prospect of playing again these matches will only be able to take place if we can find a Covid Officer and players have submitted their Participation Agreement to England Hockey.
A volunteer to act as Covid Officer is still required, please contact Longy or Ali if you can help. Work is already underway on developing the necessary procedures.
The Participation Agreement can be completed here https://forms.office.com/FormsPro/Pages/ResponsePage.aspx?id=NvkYmuiQxU--asEa8eSc6g-NqKCAUipGoe_luyiEaiZUMlE4NUVKRDZENzJGNUtNVEE5NVlXME9ETC4u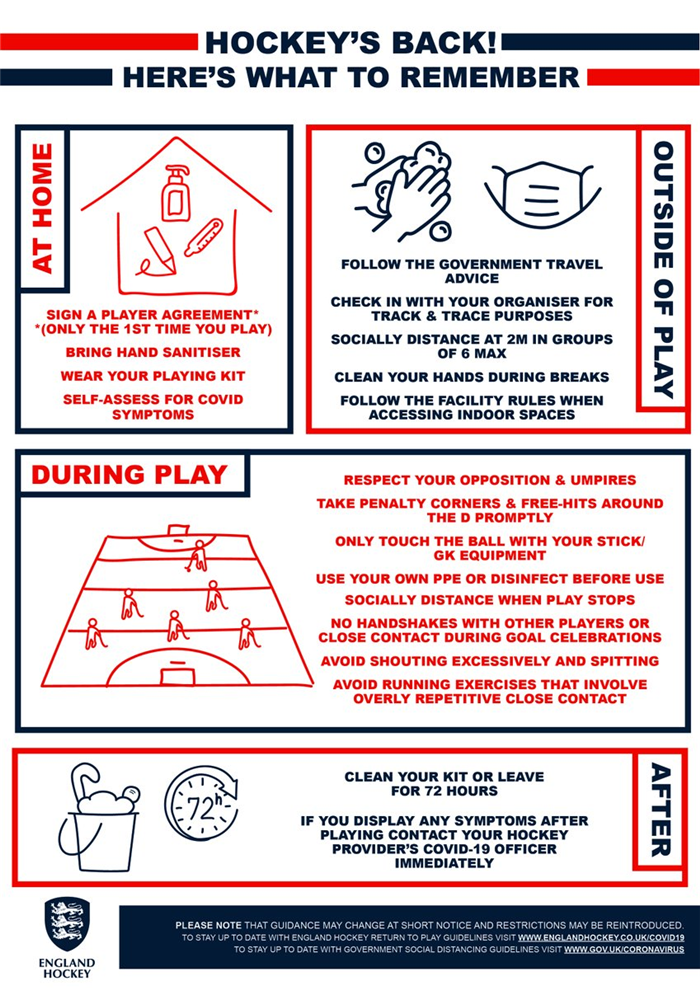 Covid Officer and Participation Agreement
9 Aug 2020
Although we received the great news that Hockey can move to Step 4 of the Return to Hockey plan that will enable us to run larger groups at coaching sessions with closer contact and play intra club/local matches there are a number of new guidelines we need to follow. The first of these is to appoint a Covid Officer to act as a single point of contact for Covid-19 issues and to over see our procedures. Other committee members will be involved in helping develop the detailed procedures required for Step 4. Consequently, we are looking for someone to take on the role of Covid Officer. If you are able to take on this role then please contact our Club Chairman Longy longy40@hotmail.co.uk 07765900861 or Ali Wardale enquiries@norwichcityhc.co.uk 07798862956. Without this role being filled the club will be unable to move back to normal coaching sessions nor start to play matches.
The Covid Officer Guidelines can be found on the following England Hockey website link http://www.englandhockey.co.uk/page.asp?section=2633&sectionTitle=Covid%2D19+Club+Support.
Anyone who wishes to be involved in Step 4 hockey, whether they be a player coach or official must now sign an England Hockey Participation Agreement to facilitate Track and Trace. This can be found at http://www.englandhockey.co.uk/covid19 and is now available for individuals to sign up to. Members should consider signing whilst the club is formulating the procedures that need to be put in place and a Covid Officer is found, that way we will be ready to go as quickly as possible.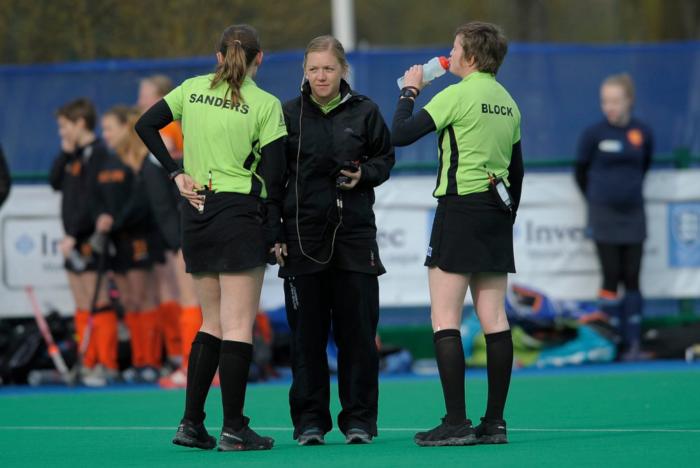 Sign up to Umpiring
7 Aug 2020
As a club we need more umpires, especially female umpires, as we have a significant shortage, which causes problems on a weekly basis. The aim is to make sure that we are able to cover all umpiring appointments both home and way while only asking an umpire to umpire once per match day.
Once you have completed the course, the club is committing to further in-house training, you will be required to umpire a minimum of one match per month, for which you will receive a club fee of £15 per game.
When restrictions allow the club will put on a practical session for those who have taken the online course or players who want to understand umpiring/the rules in more detail. It is also an opportunity to develop your game and understand in more detail what the umpire is looking for and what they are not looking for, to gain an advantage.
As the club have already made a commitment to purchasing umpiring headsets, we encourage you to make use of the headsets and pair you with a more experienced umpire to help you throughout a match.
The club captains all recognise the importance of umpiring in the club and within the game, therefore we are encouraging all of you to sign up to the online umpiring course, which has replaced the old set up due to covid. This costs £30 which you will get back in two matches (£15 per match) and will take about 2.5hrs. There is also a online test which everyone needs to complete before the course.
Once you start umpiring, you will be assessed when it is felt by both yourself and our club coaches that you are ready. We can arrange for this to be done and you will be able to umpire up to Ladies 2s for females and Mens 2's for males. However, there is no requirement to be assessed and it is your decision. Unassessed umpires can umpire Boys and Girls devs, ladies 6s and 7s and Men's 7s.
PLEASE NOTE…….there is no obligation for female umpires to umpire men's matches if you do not want to, as several people have raised this as a concern. It would be excellent to see more female umpires in our club supporting the other ladies teams.
Once you have passed your rules test and completed the training course you are certified as an umpire unassessed and this means you won't have to do the test again - ever!
Sign up for the course - https://hockeyhub.englandhockey.co.uk/officiating-offer?_ga=2.138647345.327118879.1582619242-1990841895.1582619242
Link to the rules test - https://hockeyhub.englandhockey.co.uk/officiating

EH give green light to move to Step 4 of Return to Hockey
7 Aug 2020
Great news, this evening England Hockey have issued a statement on the England Hockey website saying that they have received approval from the DCMS to move to Step 4 of Return to Hockey phases.
This means that for coaching sessions we can have up to 30 individuals on a pitch including coaches where close contact can occur, but shouldn't be repetitive. We are also able to play intra club and local matches.
The club will need to review all the documentation to understand how this affects our procedures and discuss with TRF whether this means we can revert to our usual midweek coaching sessions.
We will provide further updates as soon as we can.
Pre-season coaching update
2 Aug 2020
There have been a number of queries regarding coaching sessions for the lower teams due to the standard message advising your next coaching session that appears when members login to the club website. This message is based on regular sessions which unfortunately are not taking place due to the Covid-19 restrictions.
At present there are no coaching sessions scheduled for the Ladies 5's, 6's and 7's or the Mens 4's, 5's, 6's or 7's. We will endeavour to schedule sessions for these teams as soon as Government, England Hockey and TRF guidelines allow.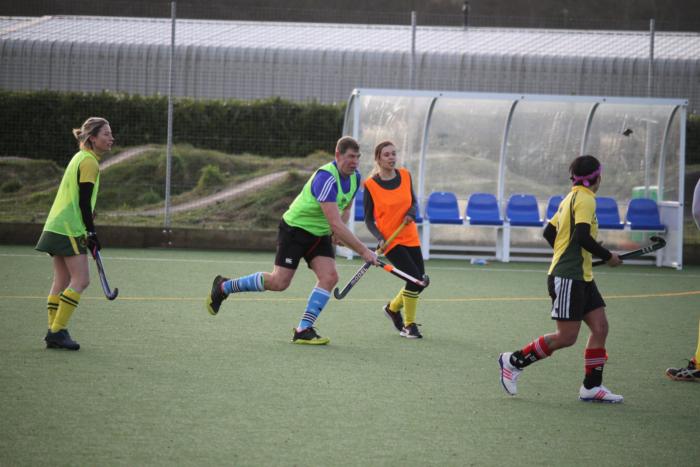 Pre-season Coaching effective from 3 August
1 Aug 2020
August is now upon us and this is the month that we would normally commence pre-season coaching sessions for all adult teams. However, with the prevalence of Covid-19 hockey along with other sports is restricted as to what can safely be undertaken. We are currently at Step 2 of England Hockeys Return To Hockey and England Hockey were hopeful that we may be able to move to Step 4, but following the announcements by the Government yesterday approval from the Department of Culture, Media and Sport to move to Step 4 looks less likely in the short term.
Step 2 means that hockey takes place in groups of 6 including the coach, social distancing has to be observed and that groups are kept separate, Norwich City will either use a half or third of a pitch for each group of 6. To facilitate safety TRF have assigned the clubs that use the facilities access on different evenings, for Norwich City that means that we have use of the pitch on Wednesday evenings for the Ladies and Thursdays for the Men plus Mondays for Goalkeeper Coaching.
The restrictions mean that we are not currently in a position to offer coaching to all teams so a view has been taken to start with the top teams and work down with the intention of getting everyone back on the pitch as soon as possible, likely to be when England Hockey has approval to move to Step 4.
Players will be invited to attend and must register their attendance before each session. Players are not permitted to attend without pre-registering. All players that do attend coaching must read and abide by the Covid-19 Player Guidance that can be found at https://www.norwichcityhc.co.uk/library.asp or on our Facebook page www.facebook.com/groups/norwichcityhc. Failure to follow the guidelines may mean that players are asked to leave the session.
With effect from Mon 3 Aug coaching sessions will be as follows:
Mondays - GK Coaching - Cookie will liaise with goalkeepers and advise dates/times and what can be accommodated. We may start with GK's from the higher teams initially.
Wednesday 6.30pm - 7.45pm Ladies 3's/4's
Wednesday 8.15pm - 10pm Ladies 1's/2's
Thursday 6.30pm - 7.45pm Mens 2's/3's
Thursday 8.15pm - 10pm Mens 1's
Coaches and/or captains will be in touch to invite players to attend in order that we do not breach the number of permitted players.
Any questions can be directed to captains or enquiries@norwichcityhc.co.uk

COVID-19 Player Guidance
8 Jul 2020
The Guidance for Players attending sessions at Taverham under Step 2 of England Hockeys Return To Hockey can be found using the following link - https://www.norwichcityhc.co.uk/library.asp
All players MUST read the guidance before attending sessions at Taverham.
If there are any questions please contact the lead coach for your session
COVID-19 Update
8 Jul 2020
COVID-19 Update
England Hockey have introduced a 5 step plan aimed at returning us to hockey
• Training
o Step 1 - Training - 1-2-1 training
o Step 2 - Socially Distanced - Groups of 6
o Step 3 - Small Group Training - Closer Contact allowed
• Playing
o Step 4 - Local Match Play - Intra club/local matches
o Step 5 - Full competitive - Leagues/Cups
We are currently at Step 2.
In order to be able to undertake hockey at any of these steps England Hockey have produced lots of guidance that needs to be followed. The guidance provides information for facilities, coaches and players.
The facilities are owned by Taverham Recreation Facilities Ltd from whom we hire. TRF have had to produce a set of procedures that protect the interests of all users including Taverham High School who use the offices during the day. The club has then worked through the TRF procedures and EH guidance so that a set of procedures can be implemented for our players and coaches.
Initially TRF were not planning on allowing us access to toilet facilities due to concerns regarding possible contamination of the areas around the offices in the clubhouse, however, the club produced a proposal that has been agreed by TRF and allows access to toilet facilities in the changing rooms.
TRF do not want different clubs to attend the facilities on the same night so have allocated Norwich City Mondays for GK coaching, Wednesdays for Ladies Coaching and Thursdays for Mens Coaching.
Initially we are planning to run one goalkeeper session on a Monday 7.30pm - 9pm, a Ladies 1's session on a Wednesday 8pm - 9.30/10pm and a Mens 1's session on a Thursday 8pm - 9.30/10pm and sessions have started this week. The early sessions are very much around ensuring the procedures we are adopting are acceptable and that all players and coaches attending can follow the procedures without too much trouble. As this is all new to everyone it is quite likely that we will get things wrong and therefore have to make changes so we hope that everyone will bear with us whilst we find our way.
These initial sessions will have limited numbers as we are only allowed groups of 6 and that 6 has to include any coaches, though it is possible to have a coach covering more than one group. Our approach is to have a group of 6 in half a pitch and, hence, only up to 24 players/coaches can be accommodated in one session. Groups may well be smaller than that to start with whilst we learn.
Once we are comfortable then we will look to add more sessions and having multiple sessions brings additional procedures into play.
The procedures that players must follow will be published on the website and will be updated as and when required (they can also be found at the bottom of this article). Every player must read these and agree to abide by them before attending. Any player not abiding them will be asked to leave by the coaches.
Once again it is all very much a learning exercise and we ask for co-operation and patience from all players.
Leagues
At present it is unknown whether League hockey will be able to start at its usual time, consequently England Hockey and the East League are working on various scenarios
a) Leagues start and finish on the usual dates with a full program
b) League start is delayed but completes a full program with the usual or a delayed finish
c) A delayed start with a revised program that is more than half the usual fixtures but less than the usual full set of fixtures with a likely delayed finish
d) A delayed start with a shortened program likely to be only one fixture against each opponent with a likely delayed finish.
Any delayed finish is likely to be before the end of May.
Coaching sessions under normal circumstances
Once Covid-19 restrictions are lifted and we are able to run our regular coaching sessions they will run very similarly to last season except that there will be some changes to the Ladies sessions on Wednesdays. As a result of the Ladies 3's gaining promotion to the East League the later session on Wednesdays will be for the Ladies 1's/2's/3's
The earlier Wednesday sessions will now be for the Ladies 4's/5's and Ladies 6's/7's.
The Girls Development coaching session will now move to a Thursday 6.30pm - 8pm.
Covid-19 impact on Membership Fees
A question was raised at the AGM as to whether there would be any refund of the Annual Membership fees as there has been no hockey since 22 March 20. At present there are no plans for any refunds. The Membership Fees are set at the AGM which are usually set in May so only 2 months have been lost in the 2019-2020 season. The Membership Fees are usually used to cover the affiliation, league and EH cup competition fees that the club has to pay and the club has received no refunds on these as in effect all bar one or two league matches had been completed and most of our teams had finished their cup competitions. For those who subscribe to packages, which include match fees and optionally training, again there were only one or two matches and a similar number of coaching sessions that were not completed. As the packages provide a good discount missing these one or two still means the packages provided a discount, hence it is felt a refund is not appropriate.
Returning to Hockey at Taverham
Guidance for Players attending coaching sessions from 6 July under COVID-19 restrictions (Step 2 of England Hockey Return To Hockey)
All players that register to attend a session at Taverham agree to be bound by the following guidance. Any player not abiding by the guidance may be asked to leave by a coach
• Preparing to play
o Due to the limit of 24 players per session you must book yourself onto a coaching session using the Whatsapp group for the session you are planning to attend. Please DO NOT attend if you are not booked onto the session as you will be turned away
o Hygiene - in line with government advice wash hands before and after activity and regularly use hand sanitiser. Hand Sanitiser will be available at the entrance to the pitches and must be used on entering and leaving the pitch.
o Access to the pitch area is being restricted and, hence, we are requesting that parents who are dropping off young players and staying for the session remain in their cars in the car park unless they need to speak to the coaches.
o Equipment - use your own equipment - sticks, gumshield, facemasks (if required), goalkeeping equipment (if appropriate). Do not share equipment and disinfect or leave for 72 hours after use.
o Bring your own water bottle(s) and ensure they are full on arrival, there will be no facilities to refill water bottles
o Bring a white and a dark shirt as bibs will not be available for use
o Insurance - ensure you are suitably insured for the activity you are undertaking, see England Hockey's Health and Safety advice here.
o First Aid Provision - Ensure you bring suitable provisions e.g. plasters, wipes so that you can provide your own first aid for minor injuries that you may suffer
• Access
o Travel - Ensure you travel on your own or in your household group.
o Avoid using public transport
o Car parking should be 2-3 metre distances between cars, allowing for distances between the notion of parking bays to aid people getting in and out of cars safely
o Everybody must adhere to the 2 meters ruling until notified otherwise, from car park, through narrow pathway, through gates and onto pitch.
o All players arriving to the pitch will arrive and use the pathway between the field and the club house (furthest from the school), whereas leaving the session players would walk along the rear of the building and enter the carpark near the school (by the bins and disabled parking bays). Please follow the arrows on the paths
o Arrive as close as possible to when you need to be there so that players leaving from the previous session have time to clear the pitches.
o Allow others to leave before you enter the pitch - if you need to wait then do so away from the pitch and clear of the gates.
o Ensure you leave the pitch quickly at the end of your allotted time so that the space is empty for players arriving for the next session.
o Arrive changed and ready to play. Shower at home, and do not use the venue's changing area. There will be NO access to the clubhouse for changing.
o Do not congregate after playing. No extra-curricular or social activity should take place
o Toilets - the only access to the clubhouse will be for the use of toilets. The Ladies are to use the toilets in the Yellow changing room and the Men are to use the toilets in the Red changing room. The toilets must be accessed only via the external side door that opens into the corridor to the changing rooms. The changing facilities are NOT to be used. Please obey the one way system round the clubhouse when entering and exiting the clubhouse.
o Where possible avoid touching gates/fences/goals unless absolutely necessary. Please do not lean bags against the fences.
o Players kit should be left beside the area to which they are assigned.
• Playing
o Players will be allocated to a group of no more than 6 including the coach and a group will be assigned to half a pitch. Players should not move to any other area or change groups, though coaches may move across areas.
o A 2 metre distance should be maintained between players and coaches at all times.
o During any practices only touch any of the balls with your stick. Allow the owner of the balls to collect and disinfect their balls/equipment. Players should NOT touch balls or any of the coaching equipment e.g. cones with their hands.
o We advise that you clean and wipe down equipment used prior to playing and after playing.
o Please do not touch or pick up the other players equipment.
o Goals are not to be touched or moved
o First Aid Treatment - In the event that you suffer an injury that you cannot treat yourself you agree to be treated by a First Aider who may need to infringe the usual social distancing
• After play
o Players should take all their rubbish away with them as there will be no bins available at TRF
o Equipment and facilities used should be disinfected between sessions.
o Good hygiene practice should continue to be followed with equipment disinfected or left for 72 hours.
• Covid-19 Symptoms
o You must NOT come to the pitch if you have a raised temperature, are experiencing any Covid-19 symptoms, are self-isolating, living with individuals that are self isolating or living with vulnerable (shielding) people. If you show symptoms you should not attend for either 14 days or you have been tested negative.
o If you exhibit any signs or symptoms in the days following your session, please ensure you inform us (either the relevant coach or welfare@norwichcityhc.co.uk) in case we need to do any contact tracing.
Fitness Training is not taking place
6 Jul 2020
Please be aware that there is an error under the training schedule and that due to the COVID-19 restrictions there will be no fitness sessions at Taverham on Mondays during July/August. A number of teams have already sorted out their own fitness sessions. Obviously no one would have turned up at Taverham this evening as it clashes with the virtual AGM which you will be attending instead :-)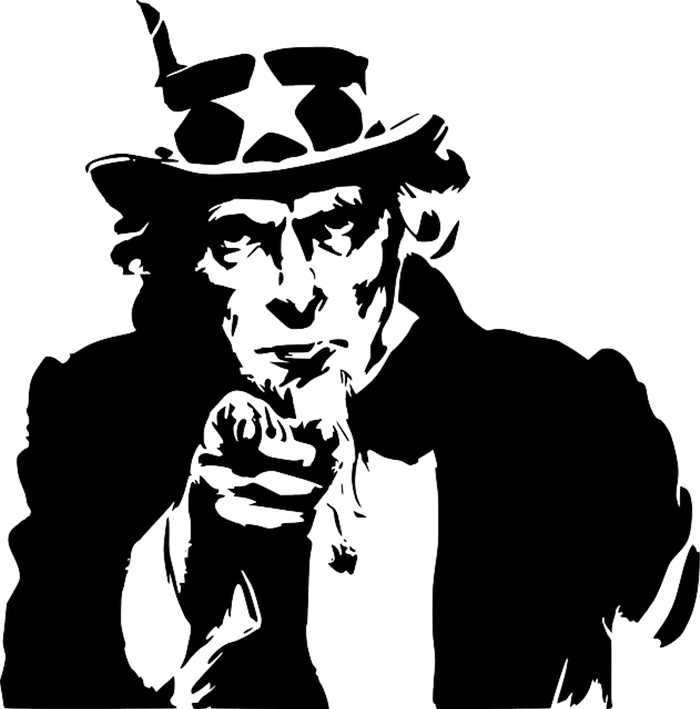 Come along to the virtual AGM - Mon 6 July 7pm
5 Jul 2020
The club's first virtual Zoom AGM meeting will be held this Monday at 7pm.
The AGM is held annually and it's the date when club officials are elected and members can hear details about finances, how last season went and what's in store for next season.
YOUR CLUB NEEDS YOU!
The club also needs to fill the following four posts...
# Secretary
# Sponsorship and fundraising secretary
# League liaison officer
# Boys youth development officer
If you think you can help with these, we'd really, really like to hear from you. Email club chair Karen Dagless, known as 'longy' longy40@hotmail.co.uk for more information about the roles - or to let the club know you can help.
Here are the joining details for the Mon Zoom meeting if you'd like to 'attend' virtually.
www.norwichcityhc.co.uk/stayathome and use the Zoom ID and password.
ZOOM ID: 945 575 025
ZOOM PWD: 1990
The minutes of last year's AGM, which you may like to read before attending, can be found in the information section under library.
We'd really appreciate some advance notice of how many are 'attending'. Let us know you'll be there by clicking on 'register for this event' on the club home page.
Looking forward to 'seeing' you on Monday.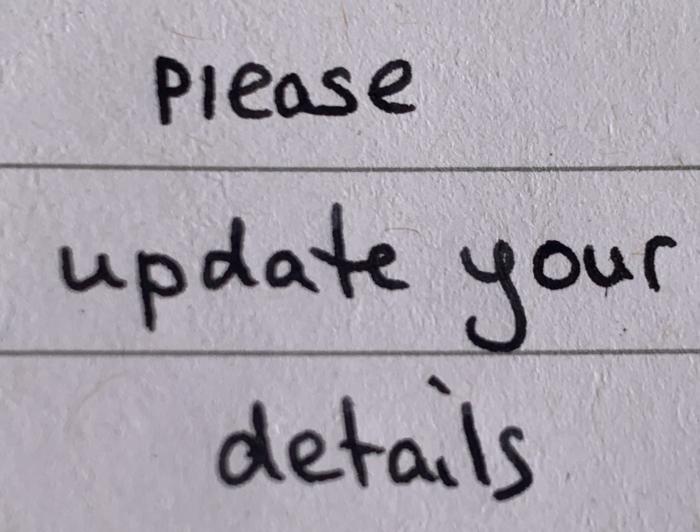 Update details
5 Jul 2020
'It would be great if you would be willing to take a a moment to check that all the details the club holds about you are correct,' says welfare officer Sarah Bunting. 'It would really help us as it's important for welfare and wellbeing that we have accurate contact details. Perhaps you could also update any qualifications and safeguarding changes in the last year, for example coaching, DBS and first aid courses. It is appreciated and really helps the welfare team,' adds Sarah.
Log into the Norwich City Hockey Club website and at the moment it will automatically ask you to update your details. Or look for the link to your personal details on the home page.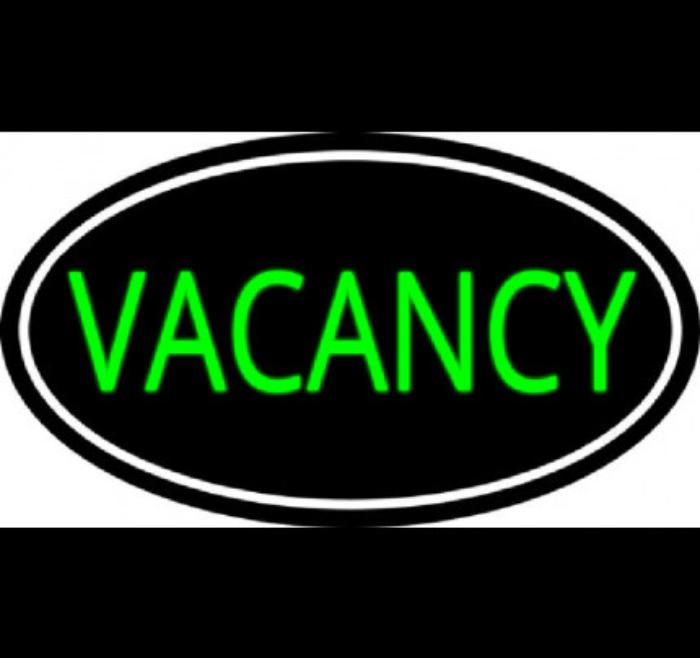 Club Vacancies
2 Jul 2020
Our AGM is fast approaching and as a club we have various vacancies which need to be filled for the forthcoming season. The vacancies are:-
Secretary
Sponsorship and Fundraising Secretary
League Liaison Officer
Boys Youth Development Officer
If you are interested in any of these roles or would like to know more about them please contact either myself or Ali Wardale for further details.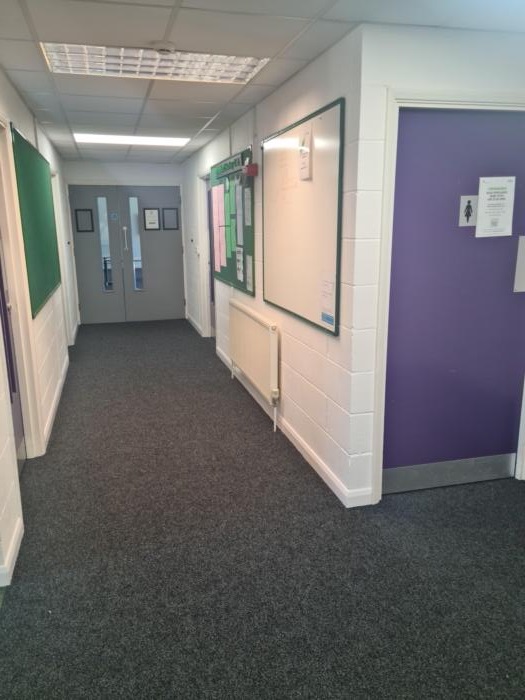 Clubhouse gets a makeover by the team at TRF
29 Jun 2020
A number of club members, some who represent the club as part of TRF and some as club volunteers, have been working hard and safely during lockdown in shifts to give TRF a new makeover in preparation for the season ahead.
Doors and walls have been painted, the kitchen has a new cooker and the building has a new carpet throughout, plus new furniture is being sourced for the main function room.
So, whilst we continue to monitor guidelines closely with TRF and England Hockey around the return to some level of playing hockey on the pitches, hoping we can begin some small groups sessions shortly, at least we have a new clubhouse to look forward to on our hopeful return this summer.
Continue to keep safe and healthy everybody and look forward to being able to get back onto a pitch in the not too distance future.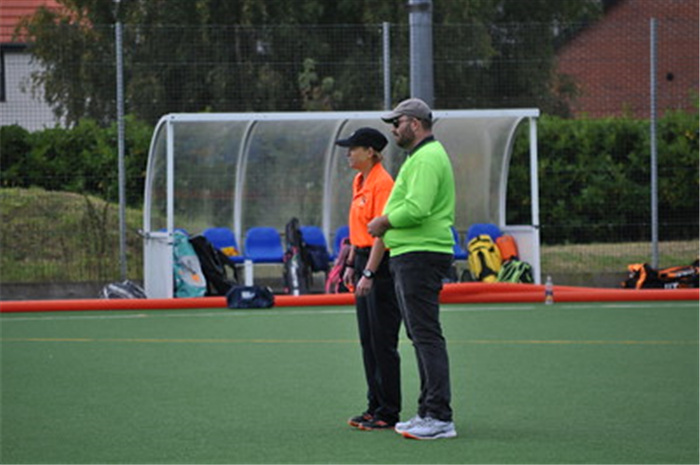 Virtual Coaching & Umpiring Courses
24 Jun 2020
Due to the current restrictions England Hockey are running a number of Coaching and Umpiring courses/workshops online.
Some of the courses are aimed at juniors aged as young as 12 and some are aimed at parents.
This is an ideal opportunity for existing or potential coaches/umpires to take advantage of these courses and reduce the travelling that is normally involved. Elements of some courses will need to be completed face to face once the restrictions are over. For those that need it the club can assist with the cost of courses so please do not let that be a deterrent.
The England Hockey "hockey hub" website contains more details on the courses including times, costs and any pre-requisites. https://hockeyhub.englandhockey.co.uk/
Most of the Level 1 Umpiring courses seem to be fully booked, but you are able to put yourself on a waiting list in case anyone drops out.
Listed below are some of the courses that are taking place in July and August.
For further information or guidance please contact either Head Coach Ali Wardale (aliwardale@aol.com 07798 862956) or Umpire Development Officer Paul Gallop (gallop_paul@yahoo.co.uk) 07786 390108)
Coaching Courses
4 July Sessional Coach Course
7 July GK Workshop
9 July Motivational Climate Module
15 July Attacking Workshop
18 July Coach Course
19 July Introduction to Hockey Coaching Workshop
21 July Attacking Workshop
21 July Social Distance Forum
23 July Engaging games for Children
27 July Social Distance Forum
28 July Defending Workshop
31 July Social Distance Forum
3 Aug Coaching for Club Players Workshop
8 Aug Sessional Coach Course
10 Aug Engaging Games for Children
17 Aug Sessional Coach Course
22 Aug Coach Course
3 Sep Goalscoring Workshop
5 Sep Sessional Coach Course
Umpiring Courses
27 June Umpiring the Small Sided Game
29 June The Roles and Responsibilities of an umpire
1 July Introduction to Umpiring (12 years old)
7 July Controlling the "Inner Player"
14 July Introduction to Umpiring
6 Aug Communication & Co-operation - how to use radios effectively
2 Jul, 12 Jul, 21 Jul, 25 Jul, 4 Aug, 10 Aug, 16 Aug - Umpire Level 1 Course - Fully Booked, but waiting lists available.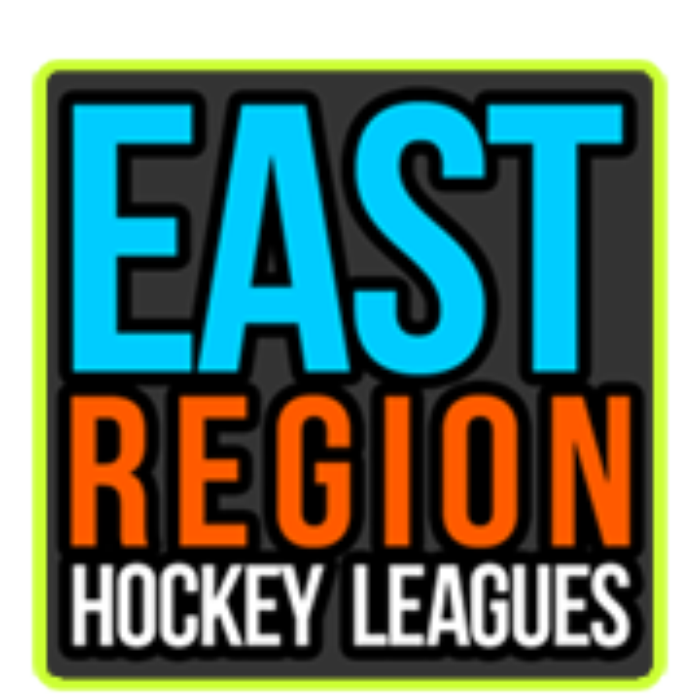 Provisional East Hockey Leagues for 2020/2021
12 Jun 2020
The East League have now published the Provisional Leagues for next season and our teams are placed as follows:
EWL
Ladies 1's Division 1N
Ladies 2's Division 2NE
Ladies 3's Division 2NE
EML
Mens 1's Premier A
Mens 2's Division 2N
Mens 3's Division 4NE
Mens 4's Division 4NE
Mens 5's Division 5NE
Mens 6's Division 5NE
Mens 7's Division 6NE(N)
If you would like to see which other teams are in your league then visit the East League website www.hockey-east.co.uk and read the latest news item.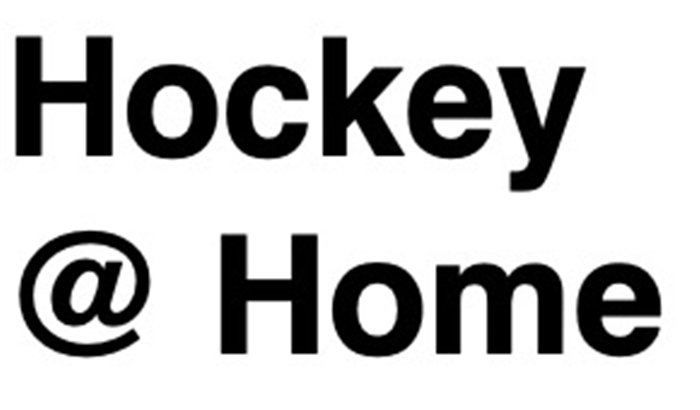 Until we can play again - keep fit and hone your skills at home
8 Jun 2020
Playing a league match against other clubs, shaking hands after the game and then all crowding into the clubhouse for teas... it all seems like another pre-covid19 world. So if you're missing hockey and keen to keep hockey-fit or boost your stick skills at home, there are several online resources offering some ideas.
Ciaran O'Connell a personal trainer from Reading Hockey Club, has teamed up with Pitchero, to bring you short video fitness sessions on YouTube. These are great if you're missing hockey and want a workout that uses your stick so you can vaguely remember what playing feels like.
The Hockey Performance Academy, The Hockey Paper and Hockey Australia have also been posting some ideas on YouTube and their website.
If you're looking for some ideas, I've curated some I've found available for free online on https://playbetterfieldhockey.wordpress.com/ Click on the rectangular icon at the bottom of this post.
Look for 5 May 2020 post titled: TIPS FOR HOCKEY SKILLS AND FITNESS AT HOME"
Lockdown hockey. Tips for hockey skills and fitness at home
Please do also send in any other resources you have found liz@lizhollis.co.uk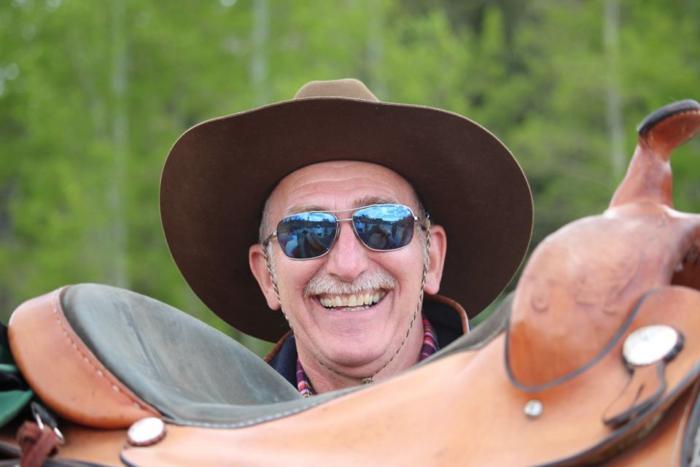 Meet the committee: club president Ali Wardale
8 Jun 2020
This is the first in a new series of 'meet the committee' profiles we'll be featuring on the club website and in the newsletter. Ali Wardale, 62, has been president of Norwich City Hockey Club since May 2015.
What does the job involve and what else do you do at the club?
The president is really the figurehead of the club. I see my role as taking an interest in all elements of the club and providing support to as many of our volunteers as I can.
I also hold two other official roles which are head coach and league liaison officer.
The role of head coach involves the planning of coaching sessions for the Saturday teams as well as finding coaches, assistant coaches and encouraging individuals to obtain coaching qualifications and improve their knowledge. Over the past season I have regularly helped coach the mens 1s/2s, girls' development, women's 3s/4s and walking hockey midweek sessions.
On Saturdays my priority has been to manage the girls' development team when Nick Colman has been unavailable, followed by the women's 3s who we were keen to see obtain promotion. However, I have tried to provide coaching to as many teams as possible and also watch as many teams as possible. That way I can assess whether players are playing at the correct level and feed this information to club and team captains as well as discussing with other coaches.
As league liaison officer I am the link between the East League & Norfolk Women's League and our captains. This includes entering teams into the league, trying to ensure that the club abides by the league rules and that captains complete team sheets and submit results as required.
How you are coping with lockdown? Keeping fit away from hockey?
The lockdown has allowed me to continue the rehab of an Achilles injury that kept me sidelined for most of the season. I have been running or cycling every other day with walks on most of the intervening days. I have pushed running distances up to 8km and have got my 5km time back down below 25 mins so looking good at the moment. Cycling distances are increasing, most rides being between 20 - 30 miles. What has added a little competition is the Norwich City HC Running and Cycling Clubs that have been set up on Strava. We have 68 members in the running club and 23 in the cycling club with members from all across the club participating. What has been nice is to have a bit of a break from all the admin, but we are now starting to think about next season and what needs to be put in place for when we get the go ahead to restart.
How long have you been at the club -what was it was like in the early days?
I have been a member of the club since it was formed in 1990. Prior to that I played for Norfolk Wanderers and as part of the committee was heavily involved in the merger discussions that led to the creation of Norwich City Hockey Club. At that stage it was only a men's club with six teams plus a veterans' team. The women's teams came about when we were joined by Norwich Argonauts Ladies about three years later who had three teams. We had no ground of our own and no club house. In the early days we were still playing on grass at Eaton Park, but as artificial pitches became available we used Dereham Hockey Club then UEA. Teas were at the East Anglia Lawn Tennis, in Lime Tree Road when matches were at Eaton Park or the UEA. We had a period where we had teas at the Sportspark. For matches at Taverham before the Clubhouse was opened in 1996 we had teas at the Bob Carter Centre and the Silver Fox pub. When the clubhouse was built we could have teas at home and the addition of the second pitch in 2015 meant all matches could be played there too. Over the years the number of Saturday teams has expanded to the current seven men's and women's Teams and boys andg development teams. The Mini-hockey section originally held sessions on grass at Taverham Hall School and then moved to the artificial pitch at Pinebanks where the whole mini-hockey section fitted onto one pitch for an hour and a half. The mini-hockey section has grown from about 50 members to the 150 we have now. The number of Juniors has also increased dramatically.
When, where did you start playing hockey?
I started playing hockey at the City of Norwich School when I was 10 years old under the tutelage of Bill Haddon, an ex-Grasshopper, and Geoff Broadbent a former Wanderer.
Tell me about your hockey 'career'?
It could take a while to cover the whole 50 years!
I started at school and played in each year group team and in the 6th form played for the 1st XI.
In the 6th form at school we played some men's teams one of which was Carrow Hockey Club and they invited some of the boys to play for them on Sundays on the immaculate pitch at the old County Cricket Ground, in Lakenham, owned by Colmans. This was my first step into adult hockey.
On leaving school at 17 in 1975, I joined Norwich Union and immediately became a member of Norwich Union Hockey Club starting in the 3rd XI, then progressing through the 2nd XI to the 1st XI. In those days Union were one of the top teams in the County and most players had played for the County or County 'A' so I learnt lots and was given much encouragement. I moved to Norfolk Wanderers in 1984 and also played for Impala, a Sunday team playing friendly matches.
I have been with Wanderers and subsequently Norwich City, formed in 1990 when Wanderers merged with Norwich Grasshoppers, since 1994. I have played for every team captaining a number of them. In my days with Wanderers those that had a big influence on me were Richard Innes a right winger who played immediately in front of me and scored many goals for club and county as well as being a good coach, Ian Phoenix a quality full back who didn't miss very much and former GB player David Aldridge who came back to play for us and coach us.
At school one of my form mates and hockey team-mates, Martin Kett, was selected to play for the East Schoolboys and at that point it became an ambition to play for the Norfolk senior team. The first county trial I attended was for under 18s, but was not selected. Trials for the Norfolk U21's over the next three years eventually led to County U21 selection. County 'A' selection followed later and I played for a number of seasons, being appointed captain for a couple of seasons. Selection for the full County team eventually occurred in 1986 when I was selected to play against Cambridge University at Fenners. I made 10 appearances for Norfolk over a couple of seasons during one of which Norfolk won the East County League.
More recently I have played for Norfolk Over 50's and now the 60's and due to my fitness levels rather than skill levels have played for the East Masters at Over 50, 55 and 60's.
Early on in my career at Norwich Union HC I joined the committee and have been involved in running clubs ever since undertaking most of the core roles at one point or another. I believe that being a member of a club of whatever type is about contributing as well as receiving.
During my Norfolk Wanderers period I took on the role of running the Vacational team which entailed getting U16/U18 schoolboys together during the school holidays to play fixtures. I then set up a few coaching sessions for younger players at Eaton Park before creating a Mini-hockey section in conjunction with John Skepper an umpire and also a teacher at Taverham Hall School who allowed as to use the school facilities. We continued at Taverham Hall after the merger, but when Norwich Union laid an artificial pitch at Pinebanks we moved the mini-hockey sessions there which is where they stayed until we were able to move to Taverham. I ran the Mini-hockey section from 1988 - 2005 and then passed the baton to Sarah Anthony.
I have coached for over 30 years and during that time have attended various courses and workshops attaining the Level 2 coaching qualification in 2009
I also qualified as Level 1 Umpire over 20 years ago.
What do you like about hockey and why would you encourage others to play and join our club?
Hockey has many different facets. For those at the top levels it is a fast, exciting, skilful game, but at any level you can test your skills against others. Playing a team sport provides lots of camaraderie, but hockey has a great after match social experience where you make lots of great friends and meet lots of great people. Most of them, friend and foe, are also pretty amenable on the pitch despite the sometimes fierce competition. Social hockey does not have the same demands as competition hockey and allows the game to be played in a much more fun manner. It's also a sport where players of all sexes and ages can play on the same pitch and still have an enjoyable game. It has given many parents the enjoyment of playing alongside their children and in many cases watch them surpass our abilities. I like that the hockey fraternity have had the courage to change the game over the years to make it better and has also developed a number of different varieties such as Rush Hockey and Walking Hockey.
What team(s) do you play for at City?
These days I play my hockey mostly in the 7's helping to develop the younger players coming up from the Boys Development team.
Are your family members involved in the club too?
Nicky, my wife, plays for the Ladies 7's having finally taken up the game in last few years after following the other three of us around for years. Both my children Chris and Holly played through the junior section and into the adult teams. Chris is still playing for the Men's 1's as well as coaching the Ladies 2s. Holly makes the odd appearance for the club when she is back in Norwich.
What other organisations and sports are you involved in beyond the hockey club?
I am also involved with the Norfolk Hockey Association. I coached county junior teams for eight years and was Chairman of Norfolk Schools & Youth committee for nine years. I have been president of the Norfolk Hockey Association for the last three years.
Since retirement, I have been helping with East Schools competitions either umpiring or officiating. In September last year I was elected Deputy President of the East Region Hockey Association as a result of which I sit on the Regional Consultative Committee that provides oversight to England Hockey. Consequently, I'm likely to be heavily involved in the governance changes that will affect East Hockey if members approve the governance change proposals.
I'm a bit of a sports nut and have dabbled in a number of different sports to varying degrees of success. I love running and ParkRun and I competed in the first Norfolk Marathon running from Holt to Norwich. I still have a hankering to run the London Marathon, but not sure my body feels the same way. I enjoy cycling these days, more for fitness than competition, but have cycled the Ride London.
In the days when Hockey ran from September to March, my summers were taken up playing cricket for Great Melton CC where I am a Vice-President and still hold a record from 1988 for the most league wickets in a season. I spent a few years Orienteering in my early twenties, but playing hockey Saturday afternoons, Orienteering Sunday mornings and another hockey match in the afternoon was tough going. I spent several years participating in a Ten Pin Bowling league on Friday evenings so I'm always up for a social ten pin bowling evening. I spent over 30 years .22 target shooting as a member of the Norwich Union Rifle Club and this is another sport at which I have represented Norfolk.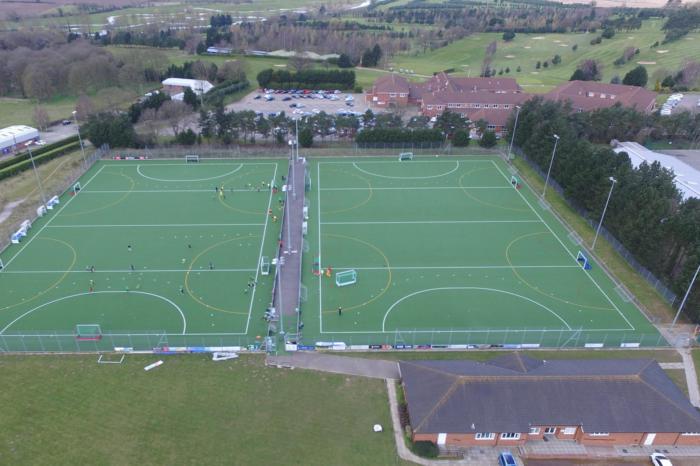 Getting Back on the Pitch
7 Jun 2020
One or two people have asked about use of the pitch at Taverham now that lockdown restrictions have been eased.
At present use of the pitch still isn't possible.
England Hockey have produced a 5 step process to get us back to full league hockey.
Step One - Training
1 to 1/household group
Step Two - Socially Distanced Training
Small groups (up to 6) but with social distancing in place
Step Three - Small Group Training
Small group training allowed with some closer contact permitted. Allowing for tackling/marking etc
Step Four - Local Match Play
Intra Club / Local Matches can happen but restrictions stop leagues / main competitions resuming
Step Five - Full Competitive Match Play
Full Leagues / Competitions resume
Step One was introduced on 21 May and Step Two has been possible since 1 June.
For each step there are procedures that affect Participants, Coaches and Facilities. As the Facilities are owned by Taverham Recreation Facilities Ltd and shared by a number of users we are currently awaiting their guidance on when we can start to use the facilities and the procedures that need to be in place to keep us all safe. Once we receive this then the club can review these and determine how the procedures for participants and coaches can be implemented.
Normally pre-season coaching for the majority of players doesn't commence until August. However, the Mens and Ladies 1's squad often commence late June/July so these are the groups we may focus on initially.
We will issue further information as it becomes available.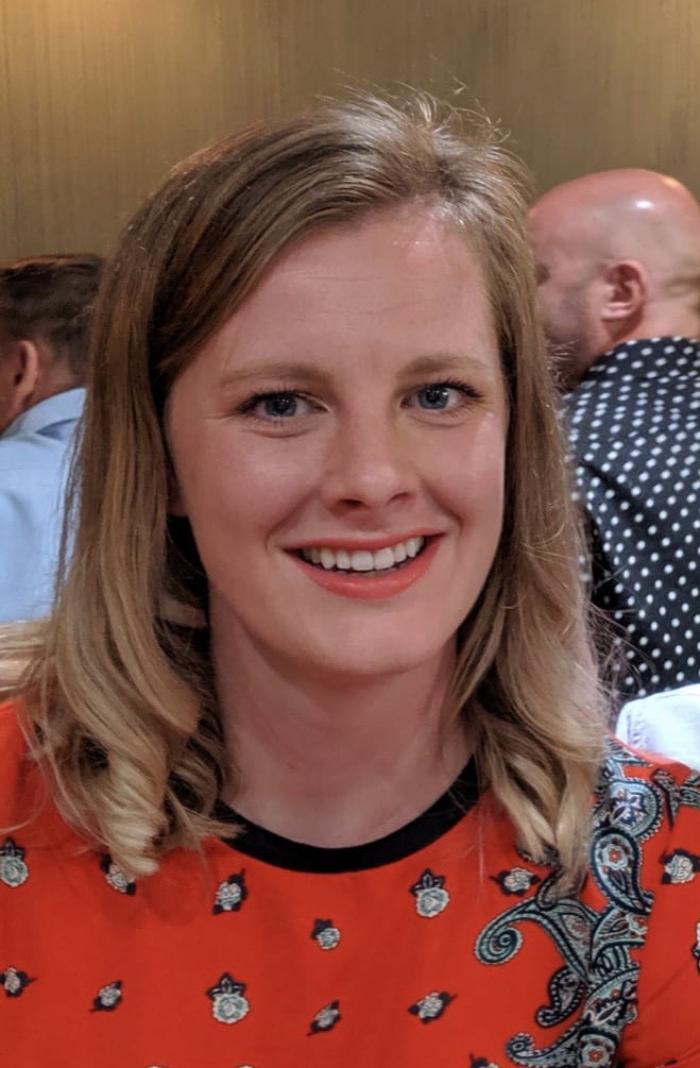 Women's club captain Helen Busfield on protecting your mental health
26 May 2020
The 18-24 May was Mental Health Awareness week. The lockdown measures have been imposed to protect our physical health. However, it is important we also take care of our mental health at this time, writes NCHC women's club captain Helen Busfield.
Here are a few ideas I have found useful over the past couple of weeks, to help maintain my own mental health, that you may want to try:
Stay connected with others - whether it's your friends, family or those you care about, there are so many ways to stay connected. It's important to talk to others at a time when we have limited social interaction. I have really enjoyed connecting with old school friends who live all across the country and I now frequently see them virtually via zoom.
Talk about your worries - however small they may seem, talk about your worries so they don't become a bigger issue. There is lots of anxiety around things that would never have been a problem previously, for example, going to the supermarket. Talk about your worries to people who you trust, as they can help you through it or may even share the same thoughts. A problem shared is a problem halved.
Exercise - whether it is a walk in the park, a run or cycle we have now been granted an unlimited amount of time to exercise. This helps maintain our physical health but is also important for our mental health as well. If you haven't already, join the NCHC Strava club to track your run or cycle against fellow club members.
Be kind to yourself - our lives have changed dramatically and therefore the expectations of ourselves should too. This may be that you are not as productive when working from home or have achieved what you normally would at work. I have found this also applies to the same situation of, if I want to have more cake, chocolate or ice cream, that I can have it. To be kind to myself and therefore it is necessary, right?
Practice gratitude - this is something I have done in the past and have now started to do more frequently again. Practicing gratitude can be anything from being thankful for being healthy, having a phone call with a friend or eating a nice meal. I have even started to take more notice of nature when I exercise. Many articles suggest to practice gratitude daily before going to bed, this doesn't suit everyone so find a way that fits your lifestyle. The important thing is to practice gratitude to help find the positives and build resilience, not how you do it.
To do list - I have always lived by to do lists, mostly because if it's not written down, I will forget about it. But I find it very satisfying being able to cross something off my list and have a sense of achievement. If I haven't crossed it off that day, it goes on the next days list and that's ok.
Keep your mind active - at the beginning of lockdown I binge watched many a series on Netflix, including the Tiger King (which I recommend if you haven't). However, novelty quickly wore off and I needed to stimulate my mind in other ways. I have enjoyed using this time to do more reading than I normally would. Fortunately, I am lucky to be classified as a key worker and have been able to keep going to work which has given me plenty to focus my mind on.
Limit news content - there is lots of information available to us and it can be overwhelming. I have found BBC News do a useful daily summary article, which keeps me updated on Covid-19 and other developments on lockdown. I normally read this and try not to watch the news broadcasts, unless it is an important political update.
In addition to the above I have also found sanctuary in Amazon Prime and my old friend Sauvignon Blanc, let's keep it real.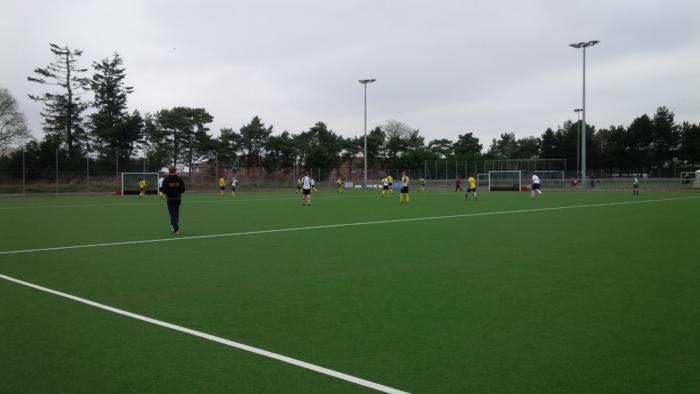 NCHC - AGM
9 May 2020
As a club, we were working to towards holding our Annual General Meeting in May. However due to the uncertain times we have all found ourselves to be in the Executive Committee have taken the decision to move the AGM to Monday 6th July 2020. This date, together with how we hold the AGM, will be reviewed in line with Government and England Hockey guidance.
---
You can send any News articles you wish to have published here by sending an email to news@norwichcityhc.co.uk