Latest News
NEWS ARTICLES
Join the NCHC virtual cycling club on Strava
24 Mar 2020
For those not so keen on running or who like a bit of cycling too we have a also created a virtual cycling club on Strava.
Please feel free to join.
https://www.strava.com/clubs/NCHCCycling?utm_source=com.whatsapp&utm_medium=referral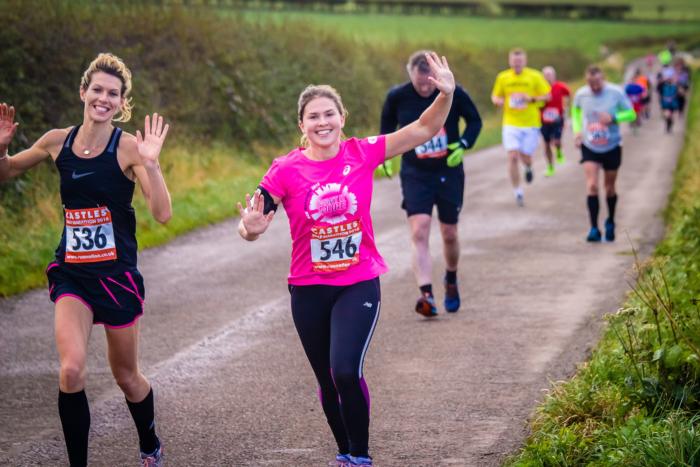 Come and join the NCHC virtual running club on Strava
21 Mar 2020
Harriet Johnson from the women's 1s has set up a new running club for all members and friends from all teams.
'Norwich City Hockey Running Club' has been set up on Strava (a popular run tracking app) which club members can join as a fun way to stay connected and active during this time if they're debating taking up, or getting back into, running as a way to help with physical and mental health. While pounding the pavements may not be the ideal substitute for our beloved hockey, it is an easy, free, and socially-distant way to incorporate some exercise into your day.
The group leaderboard tracks how everyone is doing and it's based on miles run, rather than speed, so everyone is in with a chance of making it onto the leaderboard.
The group is also a great way to share running tips (favourite playlists, audiobooks or podcasts maybe?) and could help us all stay a little more (virtually) connected in these tough times.
If anyone is interested in joining in, download the Strava app if you don't already have it, set yourself up a profile, and then search 'Norwich City Hockey Running Club' on Strava Clubs. Alternatively you can use the following link:
https://www.strava.com/clubs/NorwichCityHockey
Stay safe, wear bright colours if running at night, and have fun!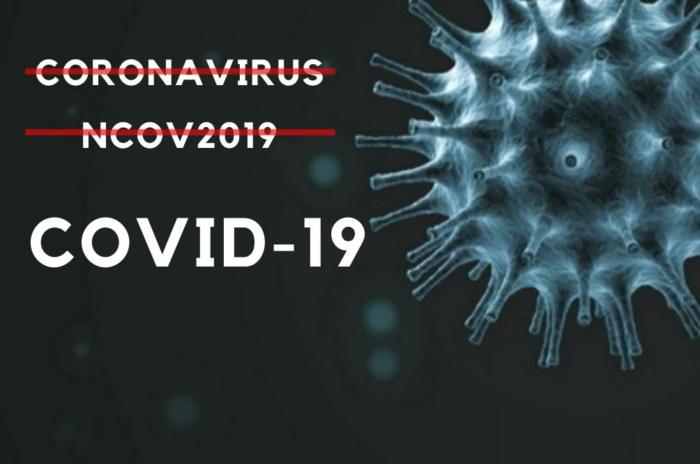 COVID-19 Update
16 Mar 2020
Following todays announcement by the Government and guidance issued by England Hockey, the East League and Norfolk Hockey Association including the Norfolk Womens and Development Leagues the impacts on the Club are as follows:
• All coaching sessions, adult, junior and Mini's including WalkingHockey/Back To Hockey are cancelled until further notice.
• All remaining Norfolk Womens League matches are cancelled and the current league placings will be treated as the final table.
• Remaining Development League fixtures are currently postponed and may be played at a future date though the competition will be abandoned if these can't be played by the beginning of May
• This coming weekends East League fixtures are postponed. The East League Management Committee aim to meet via conference call one evening this week to try to plan the rest of the season, however with the length of time mentioned in the government announcement that people avoid clubs it maybe that the East League Management Committee declare the season over and the League tables decided on a percentage basis.
• The end of season event scheduled for Saturday 28 March is cancelled. The end of season awards will take place at a later date.
• We are investigating the possibility of delaying the 30th Anniversary Ball and the following days matches to a later date and will provide an update as soon as possible.
• A decision on the AGM scheduled for Monday 18 May will be made nearer the time.
The hockey family has the best interest of all players, officials and spectators at the heart of these actions. We wish you all well and look forward to resuming our hockey as soon as it is safe to do so.
Stay fit and stay safe.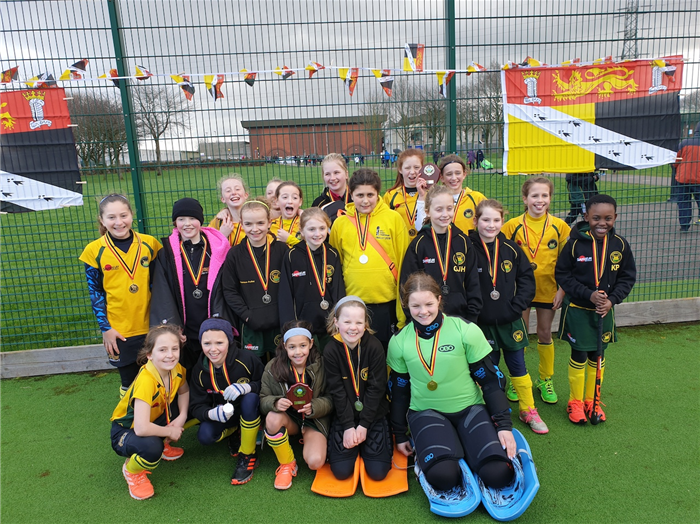 County success for Norwich City Hockey Club youngsters
25 Feb 2020
Norwich City Hockey Club teams performed well in the recent National Clubs and Schools In2hockey Championships for the 2019 to 2020 hockey season, held at Pelicans Hockey Club.
"Despite recent storms putting paid to crucial training sessions and a day of high winds on Sunday, Norwich City U10 and U12 teams turned up for the county championships switched on and focussed," said Sarah Anthony, head of the NCHC minis section.
On form U12 girls and boys were crowned County Champions, while the U10 girls were Runners Up. All three teams qualify for the Regional Championships in April.
The U10 boys were pipped to the post by one point but the coaches were extremely proud of their determination and team spirit.
Coach, Nick Hood, praised the teamwork and crisp passing that got the U12 girls through tight games.
Despite having the majority of the possession, the U12 boys made life interesting by losing their game against Dereham HC in the final 20 seconds.
However, with comfortable wins over Harleston Magpies, North Norfolk, Norwich Dragons and hosts Pelicans, they were crowned overall champions on a considerable goal difference.
Norwich City HC President Ali Wardale said: "I was particularly impressed with the standard of hockey being played, not only from our club but all those young players across Norfolk, who participated. "
"I had the pleasure of seeing a considerable difference in the skills and teamwork, even since we hosted a successful tournament at the end of January".
Trudi Westbury, the U10-girls manager, said the U10 squad used pure determination and total commitment to their agreed tactics in order to progress in the tournament.
"They haven't had much training time recently, so their coach Anna Horsley gave them specific instructions for each match which the girls carried out really well and were able to adapt their play depending on their opponents.
"It was a real team effort and some great passing and goals helped them to edge out their opponents and finish as runners up, earning their place in the Regional Finals in April," added Trudi.
Girls U12 squad: Millie Power, India Fox, Hollie Blackham, Jessica Westbury, Evie Brockington, Chloe Holmes, Poppy Scott, Lottie Hood, Phoebe Betts and Amelie Horsley.
Girls U10 squad: Isla Westbury, Sophie Brockington, Bella-Mae Borges, Niamh Bethapudy (captain), Bryony Hiles, Khensani Pfute, Millie Bunting, Ellie Rowley, Genevieve Horsley and Florrie Purling.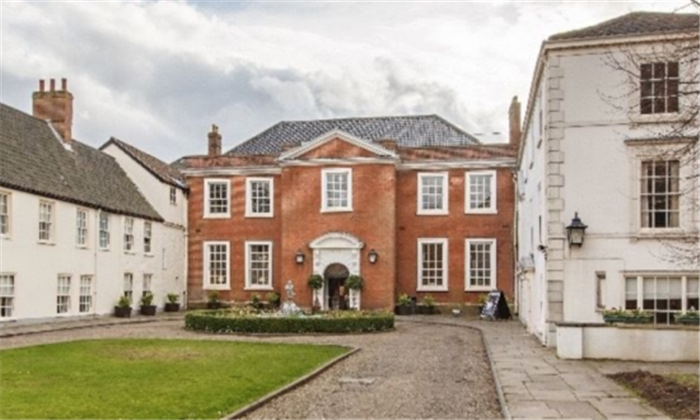 30th Anniversary Dinner at The Assembly House on Friday 15 May 2020
23 Feb 2020
The club is celebrating 30 years this season and instead of the usual Annual Dinner Dance we are having a 30th anniversary dinner on Friday 15 May 2020 at The Assembly House at 7pm.
Ticket Prices are £42 adults, £36 juniors/U18s
The ticket includes a three-course meal with coffee and mints, disco, club presentations and raffle.
Arrive at 7pm with the meal starting promptly at 7.30pm
Payment can be made via the club's website, using PayPal or by cheque or by cash to either Ellie Brine or to her via your captain.
Ordering tickets, for yourself or a group of people, plus selection of menu choices is now available via our website (http://www.norwichcityhc.co.uk/dinnerdance).
If you want to know more or to arrange a group booking then please drop an email to dinnerdance@norwichcityhc.co.uk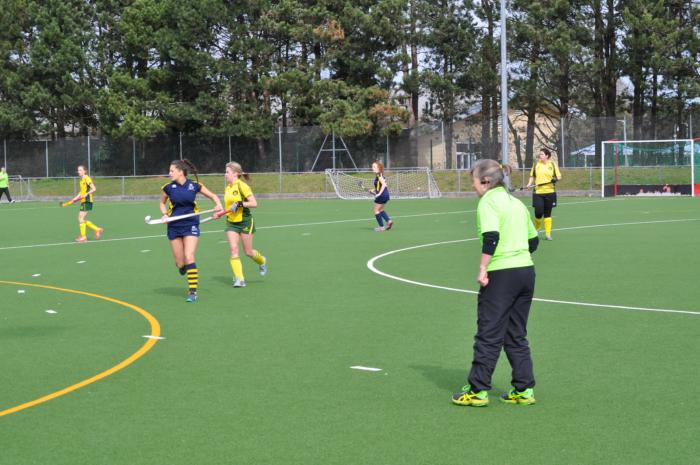 Your club needs you. Would you like to train as an umpire?
20 Feb 2020
The club is desperately short of umpires and is keen for people to take the level 1 umpiring award.
"We really want some new umpires at the club, ideally three from each team," says Paul Gallop, umpire development officer.
"There's a lot of support at the club and you don't have to know loads about hockey rules before you start - the course will teach you what you need to know. You just need to be up for giving it a go."
Women's Club Captain Helen Busfield said the club really needs some people to step up and give it a go: "Don't feel worried about taking the course and trying umpiring as the club is really supportive and will help you all the way.
"Some people feel as if they're not confident enough to manage games and the players, but you'll have huge support from the club once you've done the course."
The level 1 course takes you through the basics and equips you with enough knowledge and foundation skills to start to umpire lower league games and devs to start with.
You'll be supported by the club on your umpiring journey and can progress to take further courses if you want.
The level 1 course is open to anybody over the age of 14. Even non-players, such as parents or partners of players, are welcome to give it a go. All you need is to be willing to learn and an enthusiasm for hockey.
The course starts with a classroom session - with a Powerpoint presentation and a workbook to complete. After this you all have a go at umpiring each other playing hockey out on the astro.
Once, you've passed level 1 you can start umpiring games and will be paid £15 a match.
The club is offering to pay the £50 cost for anybody who wants to take level 1. A debt of £50 will be placed against your NCHC account which you can pay off as you receive the £15 for your umpiring fixtures.
Once you have completed the level 1 course, you will be a grade B umpire, which means you can umpire up to Norfolk women's division 2. If you want to umpire higher, you will need a further assessment.
If you're interested please let Paul Gallop, the club's umpire development officer, know gallop_paul@yahoo.co.uk. When Paul knows how many people are interested the club can then fix a date and time to run a course.
'We don't have enough umpires so they often have to do more than one game on a Saturday. If there are umpires in each team, people could play first then umpire wherever needed."
"It goes without saying that we can't play without umpires so it would be great if people could train and help share the workload of umpiring games. It's especially tough when we have to provide two umpires for a match where an away-team don't bring their own official."
"If you have any questions, do get in touch. It will take around eight weeks to arrange a level 1 course, so it is likely to be on a Saturday or Sunday after the season now."
gallop_paul@yahoo.co.uk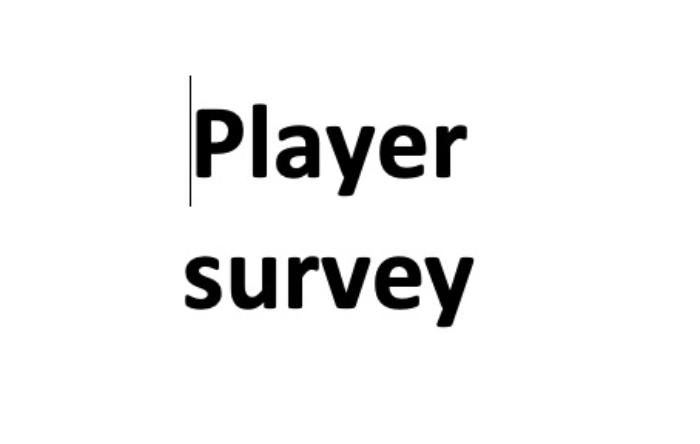 Enter England Hockey survey for chance to win free international match tickets
18 Feb 2020
The sport's national governing body, England Hockey, has launched the 2020 England Hockey Player Survey.
It wants to find out more about your experience of playing hockey in your team and your views about your club and how it is run.
Filling in the survey puts you in with a chance of winning tickets to an international match.
'The best clubs aim to give every player the best experience of our sport and your feedback can help us understand what you like and what you don't like as a player so we can help develop and support clubs across the country,' says England Hockey.
Find the survey on the home page of www.englandhockey.co.uk The organisation conducts this survey every two years and your feedback helps it understand how attitudes change over time.
The survey should take no more than 15 minutes to complete and as a thank you, your name will be entered into a prize draw to win one of five pairs of tickets to the FIH Pro League GB v Argentina double header at The Twickenham Stoop on 16-17 May or one of 5 England Hockey online store vouchers worth £30.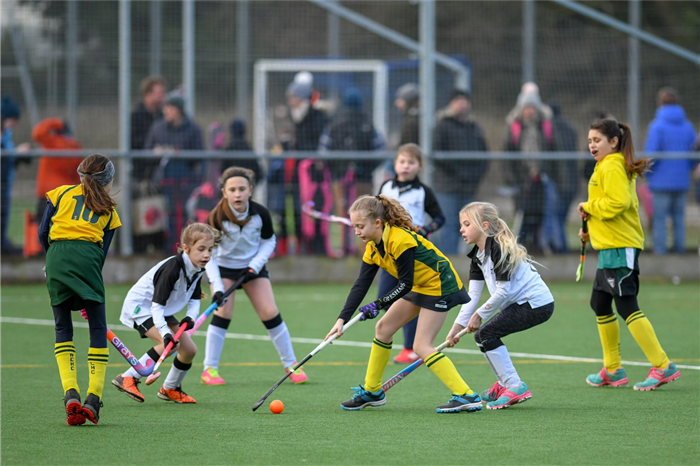 Norwich City hosts successful junior tournament
9 Feb 2020
The club recently welcomed 53 junior teams to Taverham for the annual Norwich City Hockey Club minis tournament.
Organiser Sarah Anthony thanked everyone for their support and said the day had been a success.
Pic: Anthony Butterworth
'Well done to all the players for some fantastic hockey and huge improvement from start to finish. I got the general impression that everything was played in the right, positive spirit and I am very grateful for that, especially to parents for their vocal support from the sidelines.'
Despite the cold morning weather, rather dreary sky (except for a flash of sunshine in the middle) and drizzly end, the day ran as smoothly as could be expected with 53 teams and short turn-arounds.'
Sarah thanked everybody who helped the tournament run smoothly, especially Bill Anthony for the timetable, coordination of games, timing and pitches throughout the day.
'I also can't thank the umpires enough,' she said. 'We didn't have quite enough volunteers (ideally 16 are needed in the morning and 16 in the afternoon) so those who did umpire ended up working very hard. In particular, Ali Wardale and Fongy who umpired all day, virtually without breaks. Freddie Paterson, Sophia Colman, Farren Miller, Jonty Black, Sofia Kazimerczak and Corey Rushton who had little or no experience umpiring did a great job and, I think, enjoyed the experience. They were joined by Ellyn Roberts, Caroline Illing, Simon Black (also with paediatric nursing skills), Fred & Maddie Anthony, Simon Parsons, Lingy, Thomas, Alastair & Cameron Cook, George Bowman, Nick Hooper, Jamie Horsley, Nick Colman, Rae Phillips and Louis Preston.
I am so grateful to those adult and young umpires who helped and gave up their Sunday to ensure such a successful day.
She also thanked the volunteer coaches and managers "who did such a brilliant job coordinating and organising teams before and during the tournament.:
"In addition, thanks go to one or two club players who, despite not having children who play in the minis, came along to coach some of the U10 girls' teams. Nick Colman, Micayla Toothill (also on hand with paramedic skills too), Gabby sharp and Oli Williams - thank you."
"Richard Garwood and Ian Roberts who, without children in the Minis anymore, manned the BBQ all morning and into the afternoon, aided by Maxine Rushton. Later on, thanks to Chris Wardale and Harry Ford for taking over."
"In the kitchen, Larissa Miller, Su Colman, Nicky Wardale, Ellie Brine and Ethan Rushton did a sterling job with all the serving, washing up and generally keeping it all running smoothly without long queues."
"Injured Kristina Black, who was unable to umpire, manned the cake stall. Joby Castlo-Hall who ran the bar all day with Maree Garwood (who helped with kitchen, bar and cakes)."
"A few parents baked and brought cakes, flapjack, brownies, cupcakes and rolls - thank you to them - we could have sold a lot more and it would be great to see a packed cake stall next time."
Ali Wardale (Club President) with wife Nicky and son Chris, Bill, Fred and Maddie Anthony and George Bowman who all stayed and helped me vacuum, clean, wash up, tidy and lock up the clubhouse after the event.
"Thanks also to anyone and everyone else who did a fabulous job supporting the Club and its Mini section. It was so busy that I may have left someone off the list above who kindly helped quietly and efficiently - thankyou very much indeed too. Small emergencies were sorted quickly and efficiently through communication
FACT FILE
Number of NCHC players who took part: 102
Number of NCHC teams who took part: 14 (U10 girls x 5, U10 boys x 2, U12 girls x 4 and U12 boys x 3).
Total number of Norfolk teams who took part: 53
Average number of Norfolk players who took part: 430-450
Our profit for the day was £1,126.50 (up from £855 last year, but pitch hire costs will have to come off)
Cake Stall: £100.00 (down from £222.35 last year)
BBQ: £538.90 (up from £375 last year)
Kitchen: £487.60 (up from £257.65)
£214.10 was spent on medals (174.90) and bags of sweets (£39.20) for players.
All in all, a very successful fundraising event, especially after the Men's 1s and 2s raised a substantial amount the evening before at an enjoyable Race Night - well done them.
"It would not be possible to run these tournaments were it not for the dedication of the coaches, the help of senior and junior club members the enthusiasm of the players, the help of our Young Leaders, support of parents and the friendly, welcoming atmosphere that we all create. There have been lots of messages of thanks and congratulations from other clubs."
Finally, a huge thanks from all club members, players, parents and officials to Sarah Anthony herself for running such a successful tournament and inspiring so many young players.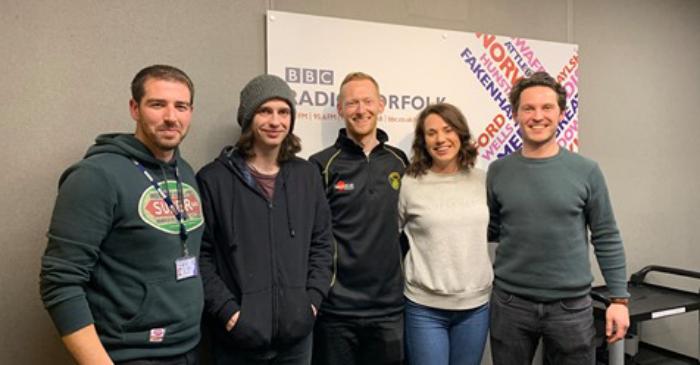 NCHC particpate in Radio Norfolk's The Game
29 Jan 2020
On 28 January Tapin, Harriet and Louis took part in Radio Norfolk's The Game Quiz. All three ended up tying along with Year 7 from Wymondham College.
It was a humorous hour with funny stories about events and club members who may be identifiable.
**Harriett isn't good when booked ??
** Chris breaks things when angry ??
** Louie's friend (who shall remain nameless, but is an Over 50) likes striking hockey pitches...
It's funny.
You can listen to the podcast https://www.bbc.co.uk/sounds/play/p081npxl
Beech Avenue roadworks
29 Jan 2020
If you are travelling to Taverham via Ringland or Costessey be aware that there are now roadworks at the junction of Beech Avenue and Ringland Road. There are 3 way traffic lights on the junction so be prepared for a wait at busy times.
The roadworks are scheduled to last for about 10 weeks.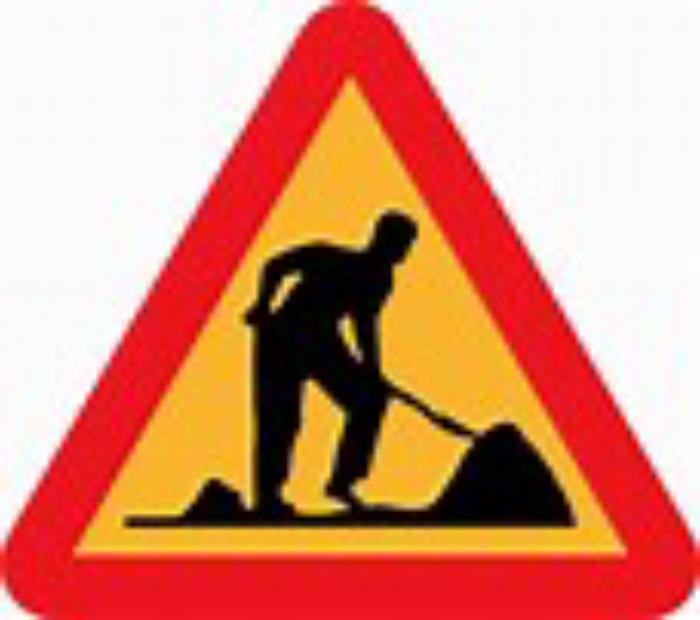 Beech Avenue roadworks
29 Jan 2020
If you are travelling to Taverham via Ringland or Costessey be aware that there are now roadworks at the junction of Beech Avenue and Ringland Road. There are 3 way traffic lights on the junction so be prepared for a wait at busy times.
The roadworks are scheduled to last for about 10 weeks.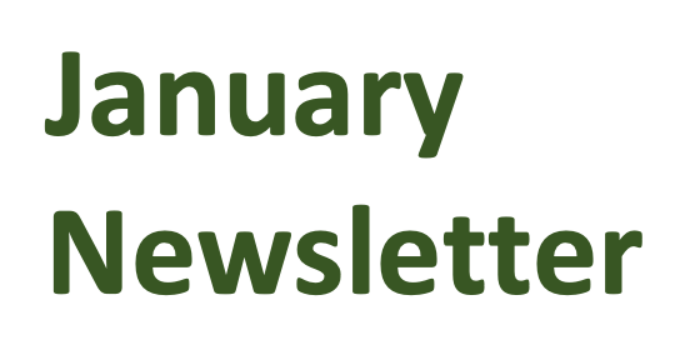 More news and views for 2020
21 Jan 2020
In the spirit of new-year resolutions, the plan is to add a lot more updates to the news section of the club website through 2020. I'm the publicity and communications officer, so it's my job to let you know what's going on at the club. Please get in touch if there's any news you want other members to know about, for example if you're running a charity event or looking for volunteers or help with something. I'd also like to profile club officials, members, players and supporters. Let me know if there's anybody you think fits the bill. I'm also searching for the longest-standing player as it's the club's 30th anniversary this year. Was anybody a member when the club was founded in 1990, or joined a bit later in the nineties, and is still playing? Hollis 07889 680302 liz@lizhollis.co.uk
The plan is to pull all the stories together from the website and send them out to you by email in a monthly newsletter. The executive committee which runs the club met last night and there's a couple of interesting things you might want to know about.
Minis tournament
This Sunday there will be a minis tournament at the club and Sarah Anthony, who is running the event, would still love to hear from anybody willing to helps. She's particularly on the look-out for young umpires for the seven-a-side games.
30th anniversary dinner
The Assembly House is booked for 15 May for a dinner dance to celebrate the 30th anniversary of the club. Celebrations will last all weekend, possibly with some family hockey matches and games at the club the next day. Plans are still being finalised.
End of season party
There will also be a party at the clubhouse on Saturday 28 March to celebrate the end of season. Put the date in your diary. More details to follow.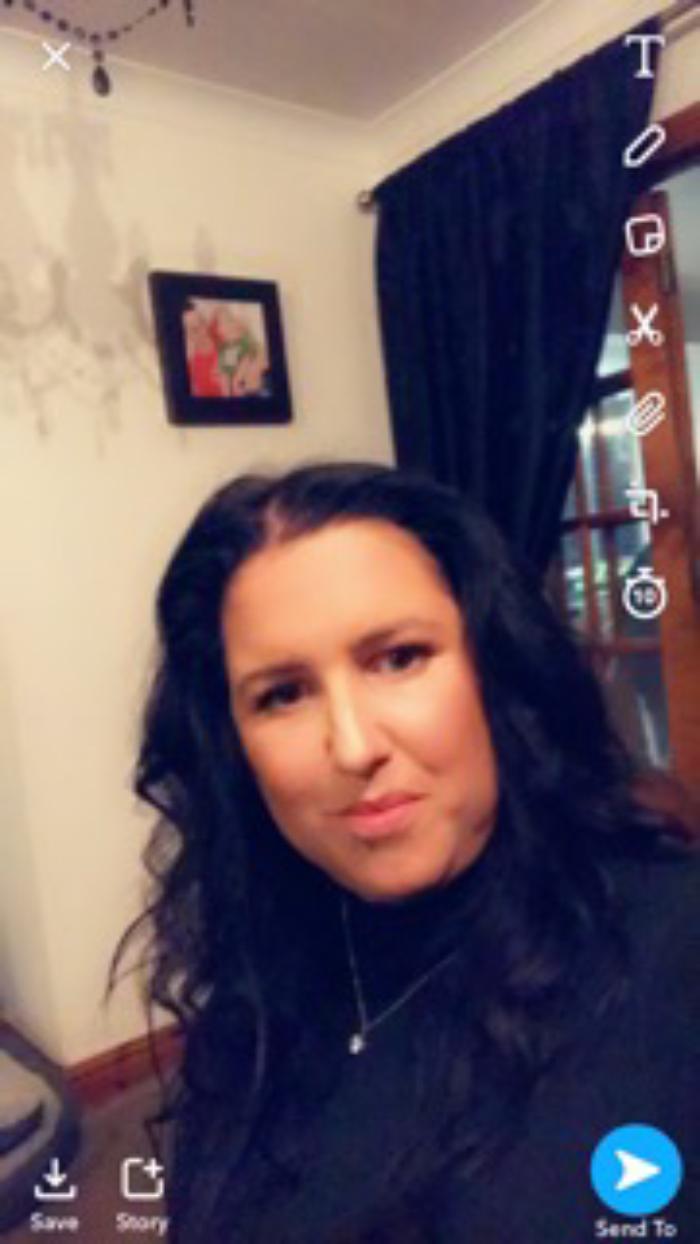 Introducing our new fundraising officer Louise Sharp
13 Jan 2020
Raising money for the club is a huge task and our new fundraising officer Louise Sharp has lots of plans to boost the coffers. But she needs help.
'I can't do it alone,' says Louise, a nail-technician from Mattishall, whose daughter Gabby, 17, plays in NCHC women's 3s. 'I really need others to join me and create a team of fundraisers who can meet regularly, maybe once a month, to really make a difference to club funds.'
In 2020 the club will be looking at fundraising and working out a plan for what is needed next. We'll be looking for ideas about the future of fundraising at the club - whether we need to focus on smaller goals such as installing new scoreboard or spectator seating. Or maybe we need to think big and aim to raise the £300,000 needed for a new warm-up astro pitch on the grass next to the car-park. Nothing is fixed as yet, so feedback is welcome.
Louise can be contacted on 07884 388072 or by email at fingersandthumbs@rocketmail.com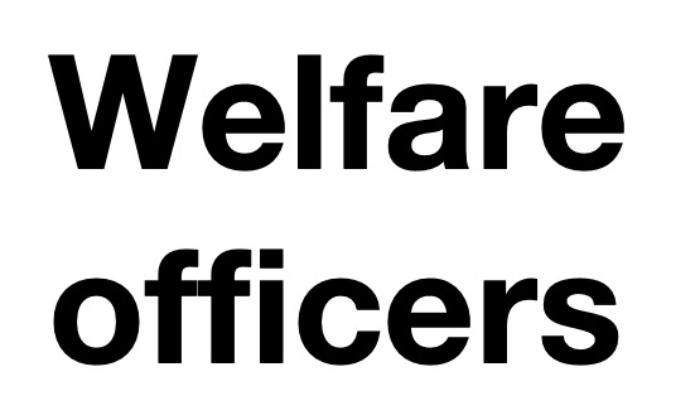 Message from new club welfare officers
13 Jan 2020
Sarah Bunting and Anna Linsmith are our new welfare officers. Their details are displayed on noticeboards at the club and under the welfare section on the website and they can be contacted to discuss any safeguarding or welfare matters.
They are keen to remind club members that incidents and accidents should be reported. You can do this through the welfare section of the website.
The beginning of the new year is a good opportunity to ensure your - or your child's - personal data is up to date, for example emergency contact details and medical alerts. You can do this by logging onto the club website, entering your username and password and then log into your personal data to check and update.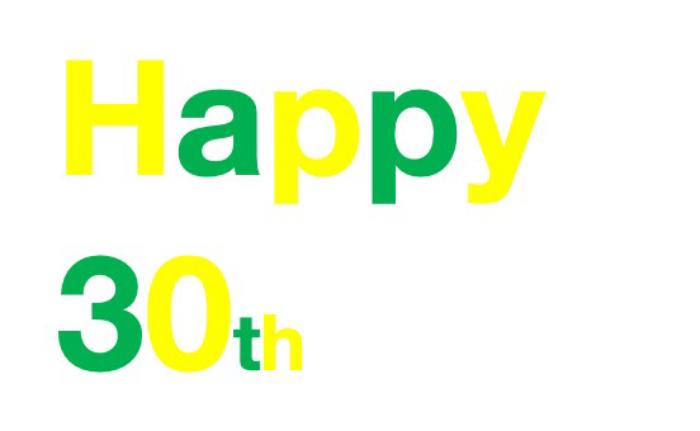 Celebrations and events at the club this year
13 Jan 2020
Norwich City Hockey Club is 30.
It's 30 years since Norwich City Hockey Club was formed - and the club would like to celebrate in style.
Plans are underway for an anniversary dinner at the Assembly House, in Norwich, in June 2020. All members are invited. Keep an eye out for more information about the final date and how to book.
There will also be an end-of-season party on Saturday 28 March in the club house. More details to follow but it will be for all ages, teams, friends and family. There will be food, games, drinks and a dance. Price is still to be confirmed but it will be kept as low as possible.
Norwich City Hockey Club was founded in 1990 from the merger of the original clubs Norfolk Wanderers and Norwich Grasshoppers - later Norwich Argonauts also joined.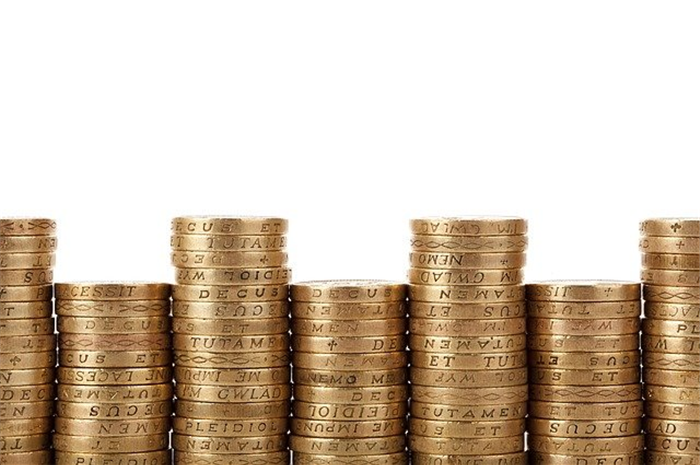 How you can join the club lottery - and what it's all about
13 Jan 2020
You might have seen 'this month's lottery winners' flashing up on the club website and social media. But what is the club lottery and how can you get involved?
The NCHC Club and Ground Lottery was set up when Norwich City Hockey Club merged with other clubs in the area and was established in its modern form in 1990.
"It plays an important role in raising funds for the club and was even used as part funding towards the re-laying of the sand pitch a few years ago,' says Jennifer Czerwinski, who is administrator for the lotter, along with John Ingham (aka Frosty). Both also play for the club and are also lottery members.
So how does it work? "Every month the website assigns a ticket number to each paid entry. If you have paid for three entries then the website will assign you three ticket numbers," says Jenni.
"We then use a random number generator to select a Runner Up, Second Place, and Winner (in that order) and the website works out the cash prize for each one based on how many ticket entries there have been that month."
"The maximum first prize is £60 but this is raised to £100 for our annual Dinner Dance draw. The winners are published in the newsfeed on the website each month and if you are a lucky winner then you will receive a cheque for your winnings in the post."
How you can join? Join for as little as £1.50 per entry per month, and the more entries you pay for the more chance you have of winning. To sign up simply go to the http://www.norwichcityhc.co.uk/lottery and follow the instructions to set up a direct debit via GoCardless.
'It is really quick and easy to set up and provides invaluable funds towards the running and future improvement of our much-loved club,' says Jenni.
To find out more check out our website page http://www.norwichcityhc.co.uk/lottery/ or contact us as lottery@norwichcityhc.co.uk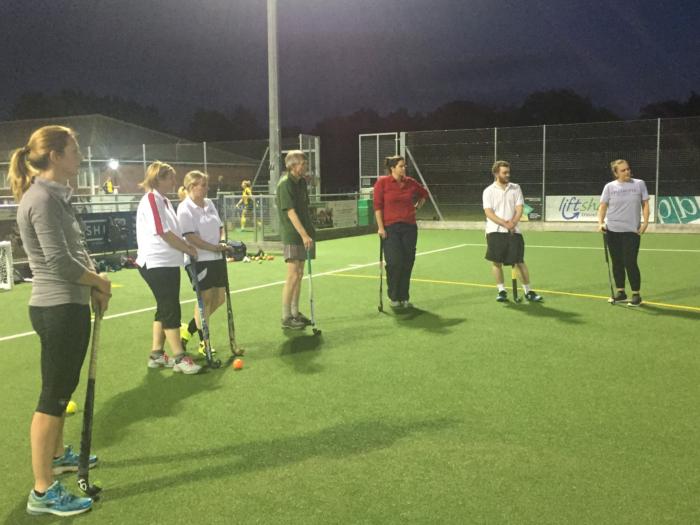 Walking hockey and back-to-hockey launch for 2020
13 Jan 2020
Norwich City is launching its 2020 Back to Hockey and Walking Hockey programmes - and we're hoping you can bring along friends and family to boost numbers and bring new players into the club.
If there's anybody you know who might want a way to get fit and so much fun it hardly seems like exercise - let them know about the sessions at Taverham every Thursday from 18.30h to 20h. Sessions for 2020 start this Thursday 16 January.
Run by Ali Wardale they are also great for people wanting to get back into the sport after a break or injury, or wanting to try hockey for the first time.
The club is particularly keen to encourage men to come along. The Thursday sessions are mixed and a few men attend - but it would be great to bring in more potential players for the men's squads.
This is a gentle introduction - or re-introduction - to hockey whether you have played before or not.
Sessions are designed for women and men - beginners, improvers and existing players who want to join some no-pressure hockey sessions aimed at fun and encouragement.
Back to Hockey and Walking Hockey runs every Thursday until April 2020. Sessions run through the summer but are likely to change to Wednesday evenings off-season.
First session is free, then £4 a session after that.
Contact? Just turn up on the night or for more info contact Ali Wardale aliwardale@aol.com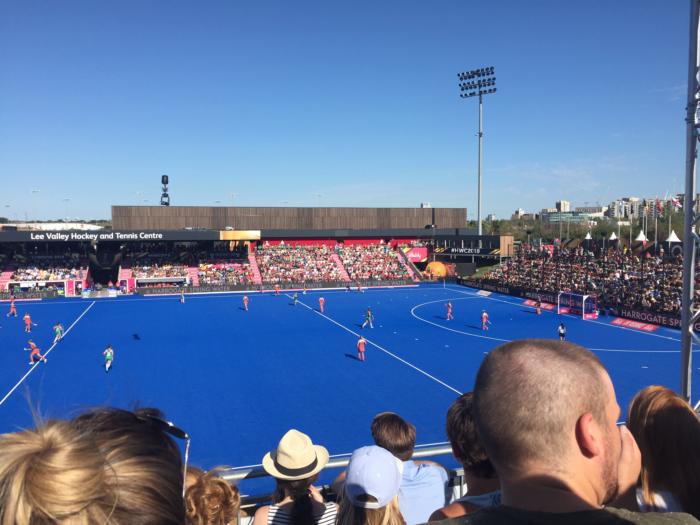 Get your 'priority-booking' tickets for the hockey Pro League
13 Jan 2020
If you fancy watching some big-stadium, international hockey this summer, there are eight high-level matches scheduled in London - and tickets are available to buy.
The International Hockey Federation, known as the FIH, hockey pro-league is an annual competition between the major global hockey nations.
The standard is high and the games are action packed and the league takes place between January and June 2020.
The UK-based games start on 2 and 3 May 2020, Team GB's women's and men's teams will be playing at the Lee Valley Stadium in Stratford, London - and tickets are available for hockey-fans who fancy watching. GB Women will face China and the men's team will play India.
Later in May and early June there are six more games at Twickenham and again at Lee Valley.
Tickets are still available and there is priority booking for the 'hockey family' until 19 January which gives you first choice over seats and allows you to group together friends and family in the same seating area. Tickets go on general sale on 1 February.
Here's the link for priority booking if you belong to a hockey club https://hockey.seetickets.com/tour/the-fih-pro-league/?src=family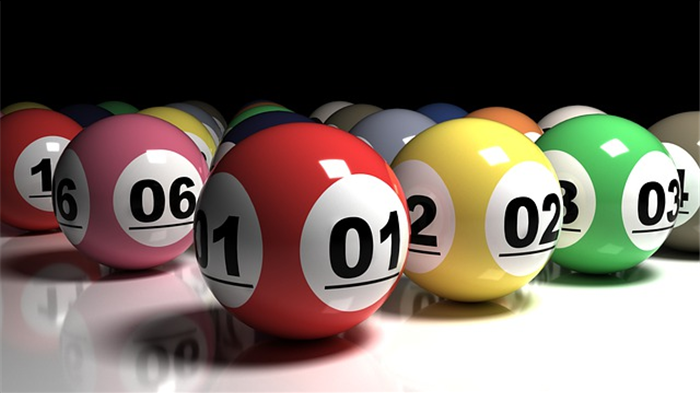 Congratulations to November and December lottery winners:
6 Jan 2020
Congratulations to our NOVEMBER 2019 winners of the NCHC Club and Ground Lottery.
WINNER: David White
RUNNER-UP: Jack Luther
THIRD PLACE: Robert Mitchell
Congratulations to our DECEMBER 2019 winners of the NCHC Club and Ground Lottery.
WINNER: Jennifer Czerwinski
RUNNER-UP: Paul Ayers
THIRD PLACE: Anil Sharma
The club and ground lottery has been running since the club was founded in 1990, raising invaluable funds for the club and more recently being used as part funding towards the relaying of the sand pitch.
You can join the lottery for as little as £1.50 per ticket per month and stand the chance of winning any of our monthly and annual prizes, three prizes each draw and a major prize which is drawn at our Annual Dinner Dance each year.
To find out more check out our website page http://www.norwichcityhc.co.uk/lottery/ where you can sign up online in no time at all!
---
You can send any News articles you wish to have published here by sending an email to news@norwichcityhc.co.uk