Historical News
NEWS ARTICLES
Super 6s Finals Day - Copper Box Arena - 30th January 2022
23 Jan 2022
England Hockey now have tickets on sale for Hockey's Indoor Finals Showcase the Super6s. The event is taking place on Sunday 30th January at the Copper Box Arena on the Queen Elizabeth Olympic Park!
The Super 6s Finals Day - Hockey's Big Day In - returns on Sunday 30 January 2022 and you can be there pitch side to watch all the non-stop action at the Copper Box Arena on the Queen Elizabeth Olympic Park. Tickets are now on sale, with prices starting at £9.50 for U18s, £15.50 for 18-25 year-olds and £21 for adults, giving you access to watch all six matches across what promises to be a spectacular day.
If you haven't been to the Super6's before it is a great day out. Loads of top class hockey on show. It's fast, it's fun and it's nice and warm because its indoor!!! It's a great space and really good if you want to take a group of players and or parents. If you do want to do a group booking of 10 or more there is a 20% discount.
More information about the event can be found on the England Hockey website which includes all information about the event and any COVID protocols in place.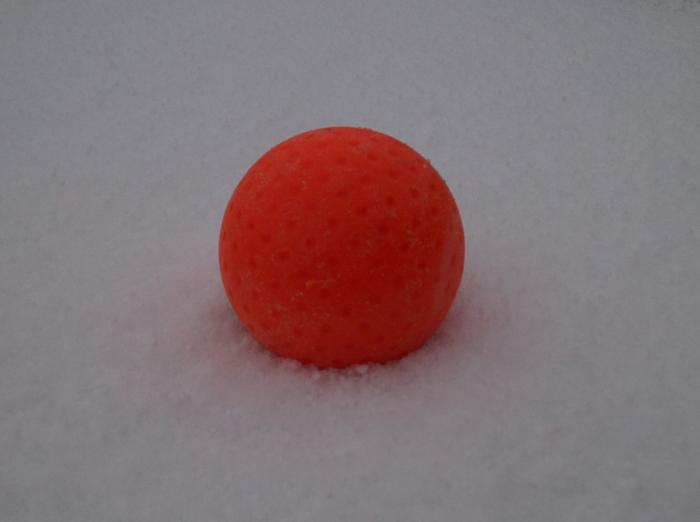 Match and Training Cancellation Procedures
11 Dec 2021
Norwich City Hockey Club - Match Cancellation Procedures
Captains
If you are advised of a match cancellation/postponement then you should undertake the following tasks in the order listed below
1) Enter the result on the website as Postponed (match off but likely to be replayed which will be the case for most league matches or cup matches) or Cancelled. The reason for this is that the results are linked to Twitter and the postponement/cancellation is immediately visible to all club members and the wider world
2) Advise your umpires. Even if you are playing away check whether we are providing an umpire. You should be able to access their contact details from our website
3) Check with other captains whether they are in need of any of your players
4) Advise your team though the onus should be on them to check with you.
5) If yours is a home match advise your League Secretary of the postponement
6) If it was not our Fixture Secretary that advised you of the postponement then please let our Fixture Secretary know so that can sort out the re-arranged fixture.
Players
If there is any doubt about whether matches will go ahead then the onus lies with the player to check that the match is going ahead.
The first place to check is the Fixtures on the club website.
Any postponements/cancellations entered on the website are also automatically created as a Tweet on Twitter
Contact your captain.
Your captain may advise you in your Whatsapp group, via email or other means of communication.
Information may also appear in the News on the website and on Facebook, but there is no guarantee of this.
Norwich City Hockey Club - Training Cancellation Procedures
Training will go ahead whenever possible. If the weather is poor sometimes it will not be possible to cancel training until coaches arrive at Taverham and are able to inspect. This may occur close to the start of the scheduled session, hence, it may not be possible to advise players before they travel.
As soon as it is known that training is cancelled then a News item will be placed on the Club website.
Captains will be notified.
We will endeavour to put the information on Facebook and Twitter too.
Players should check the News section on the website and Twitter/Facebook else check with coaches/captains.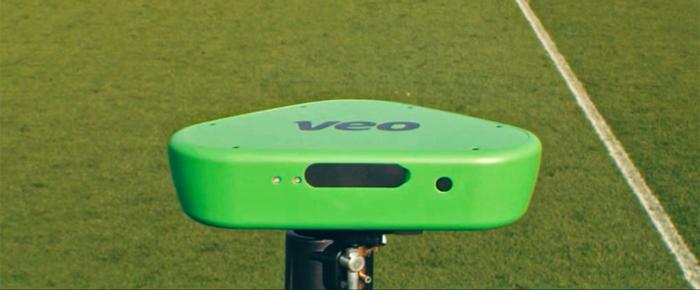 Video Action from Recent Matches
28 Nov 2021
The club has recently invested in a new camera which means it is easier to now video many of our club fixtures. You can access the library of videos using the camera on the home page, or visit www.norwichcityhc.co.uk/videoanalysis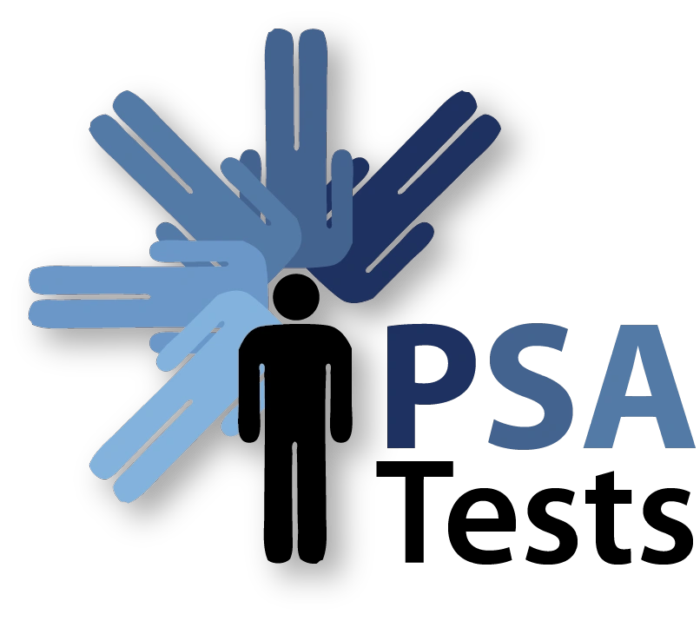 Prostate Cancer Testing Event for Men at TRF on Sunday 24th April
10 Nov 2021
We have been asked by the GFCT charity, based in Warwick, who have been running Prostate Cancer Testing events for men aged 40 and over across the UK for many years, asking whether we want to host an event for them at our ground in Taverham on Sunday 24th April.
It will cost £20 for the test and qualified nurses from GFCT will be with us on the day to quickly take the blood samples and get them sent off to the lab for processing. It is a great way of early diagnosis of prostate cancer for men aged 40 and over and the whole process takes less than a week from your test to get your result.
You can find out more using the following link, read more about the benefits to the testing process and also register online to book your time slot on the day.
You are welcome to share the link with friends and family, we have lots of spaces available so be good to try and make their trip across to Norwich a worthwhile one. If we don't get enough interest then there is a chance the event will have to be cancelled, so by all means invite others if they would like to attend.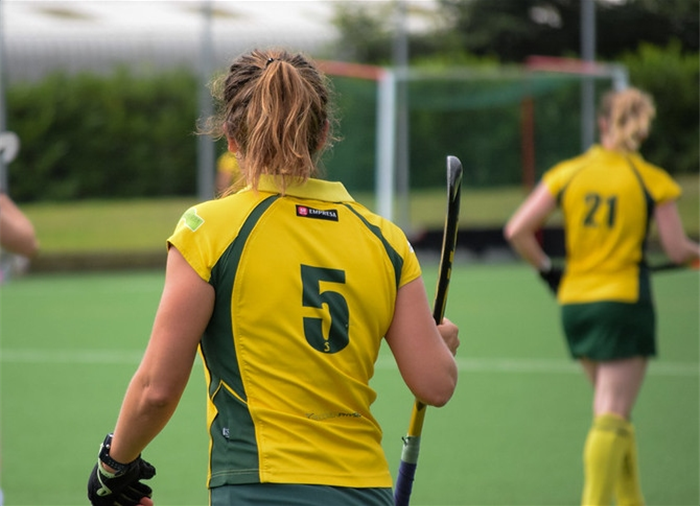 Clothing Update 2021/2022 Season
27 Sep 2021
Dear Members,
We are pleased to launch our new kit provider for the upcoming season - Stevenson's of Norwich. They will manage all kit orders moving forward, apart from socks. The link to order kit is under the Club Shop section of our website.
In order to gain access to the hockey club shop you must create an account and associate yourself with Norwich City Hockey Club, which is listed as an option. If you already have an account with Stevenson's, you will need to add NCHC to your profile.
Once your account is created you will be able to place your orders online and arrange for delivery to home or collection from store. Stevenson's are currently open on Ber Street, Norwich (next to John Lewis) where you can try on any of the clubs clothing.
The only item of clothing not provided through Stevenson's is our club socks - if you wish to purchase some club socks please email the clothing email address as before.
Due the Coronavirus pandemic and subsequent lockdowns coinciding with the issues with our previous kit supplier, some of the orders purchased on the club website beforehand have been unable to be fulfilled.
We are therefore offering all members a refund /credit for the items they have not received to date. We shall email all those involved and arrange for the appropriate remuneration shortly.
If you have any questions or problems with the new provider then please email the clothing email address.
Here is to another successful season!
NCHC Clothing Coordinators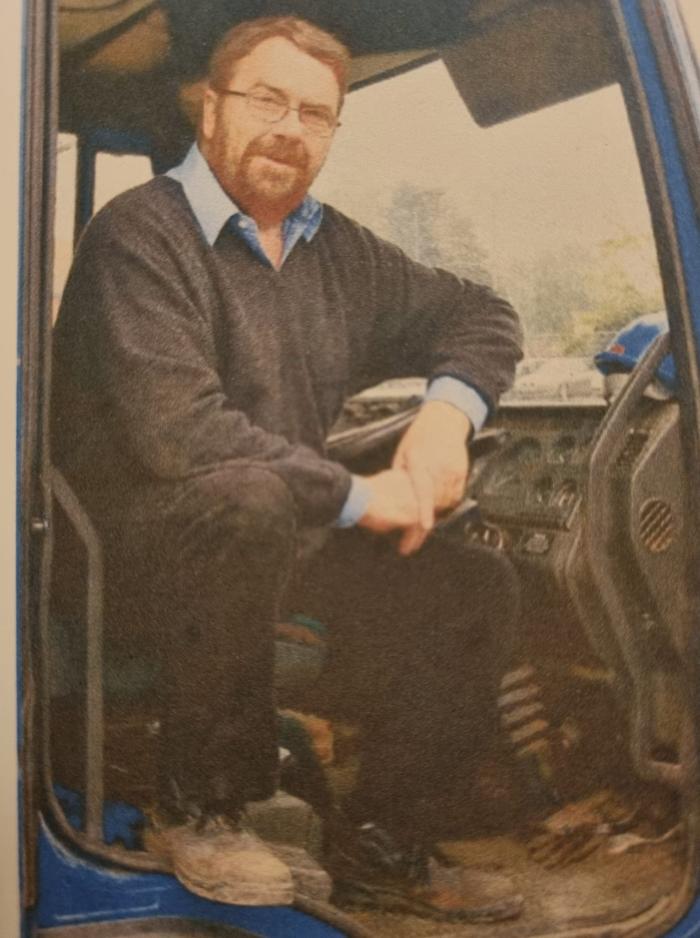 Sad news - Richard Blyth
31 Jul 2021
It is with much sadness that we have to announce the passing of our one of our Vice Presidents and former President Richard "Spender" Blyth.
Richard played for one of our formative clubs Norfolk Wanderers where he was a great servant undertaking the roles of team captain and club captain. He then continued playing for and serving City before going on to manage the Men's 1's and holding the role of President from 2000 - 2002.
Richard enjoyed a pint and the after match socializing in the Coachmakers, the Eagle, Lime Tree Road and Taverham.
Our thoughts and prayers are with Richards wife Gillian and his children Tom and Anna as well as brother Michael and family.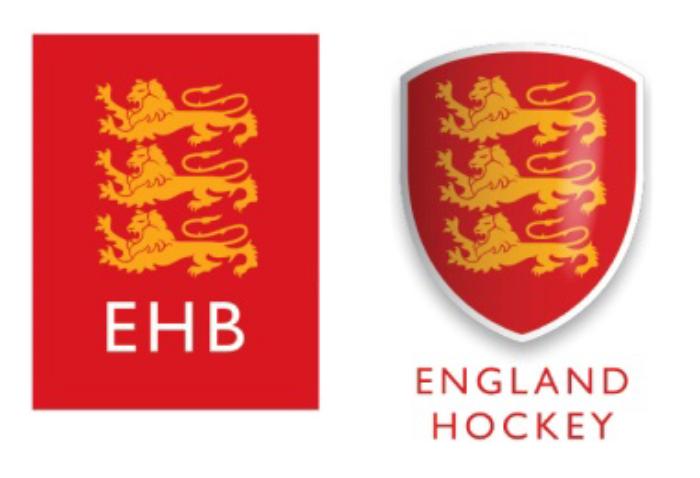 Mixed and Mens O50s Finalists in England Hockey Competitions on Saturday 10th July in Nottingham
6 Jul 2021
With our Mixed team beating Holcombe and now this weekend seeing our Mens O50s beating Old Kingstonians means that both teams are now through to the finals of the England Hockey Competitions, being held on Saturday 10th July in Nottingham.
Our mixed team are playing Olton and WW at 12:00 with our mens O50s playing Kingswinford at 14:30, with lots of other finals fixtures from other competitions and age groups taking place throughout the day.
Wishing them all the best in what is the final weekend of a very long few months of back to back Sunday hockey fixtures for so many players and coaches, so a much deserving break around the corner and we hope they have an amazing day in the finals.
Good luck!!!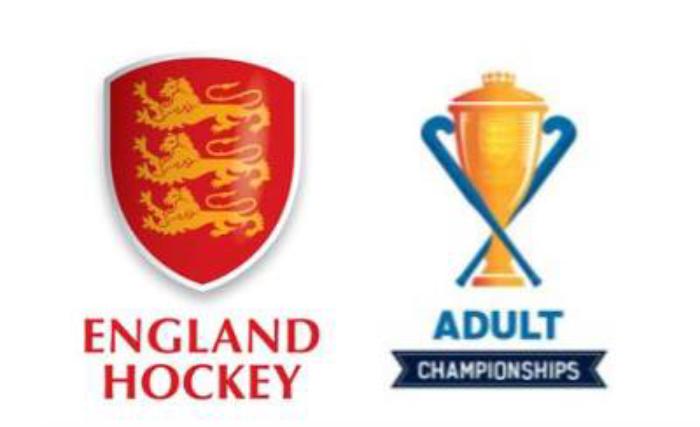 Mens O50s Semi Finals at UEA and Mixed are Cup Finalists
3 Jul 2021
On Sunday 4th July our mens O50s are playing Old Kingstonians in the semi finals of the EH masters competition, playing at the UEA Sportspark starting at 13:00, so we wish them luck in making the finals the following weekend.
The Mixed squad, after a great win away against Holcolmbe last weekend, have secured their place in the EH cup finals after Bristol Firebrands decided to concede and not travel to play the game in Norwich. They now play in the finals at midday on Saturday 10th July at the Nottingham Hockey Centre.
Wishing them all the best in what has clearly been a great few months for many of our teams in the EH adult and junior competitions.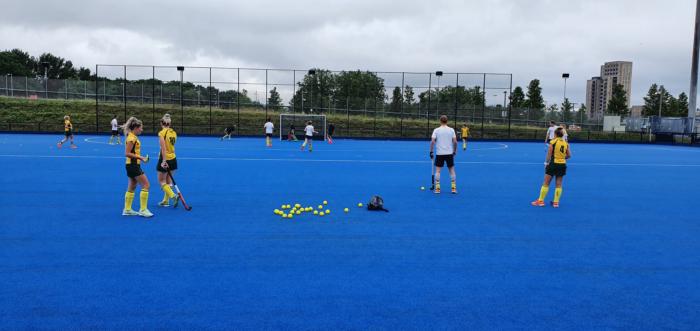 Club Round up of Cup and Plate Successes - Mixed and Mens O50s progress to the Semi Finals
28 Jun 2021
Wow, what a month it has been so far with the club having entered into all of the mens, ladies, mixed, juniors and masters competitions, sending teams on an almost weekly basis all over the country as they progress in both the England Hockey cup and plate competitions.
Our Mixed team won away at the weekend in the Quarter Finals of the Cup competition, beating a very strong Holcombe team 3-2, reaching the Semi Finals of the Cup for the first time in our history (having been in the finals of the plate on a number of occasions before). Their next round is at home against Bristol Firebrands on Sunday 4th.
The Men's Masters O50s are also into the Semi Finals of the Plate competition, with two away wins and a walkover to Southgate, they now play Old Kingstonian at home also on Sunday 4th, back to back with our Mixed fixture if you want to come along and watch and support both games.
Good luck to both of them for this coming weekend!!!
Many of our other teams also managed to make it through to the Quarter Finals and Last 16 of their competitions, so much great hockey played in a short space of a number of weeks, but challenges of trying to field teams with so many other games going on and some of the challenging distances to get teams to travel saw some teams sadly have to concede.
Quarter Finalists:
- U14 Girls played a strong East Grinstead U14s team away with a close 1-2 loss
- Womens O45s lost away at Bedford 1-2
- Mens 1s unfortunately couldn't play and were unable to persuade opposition sides to allow them to play both Mixed and Mens 1s either across both days of the weekend or back to back (as per the Womens 1s the week before)
- Mens O40s against Hampstead and Westminster conceded with injuries causing them to have to drop out at last minute
- Mens O50s had a walkover with Southgate unable to travel (into Semi Finals)
- Mixed won 3-2 away at Holcombe (into Semi Finals)
Last 16:
- Womens 1s lost on strokes away to Southgate, after 8 of the ladies played a few hours before in the Mixed where they beat Wapping at Lee Valley (so close losing out on strokes, but an impressive performance to play two intense games back to back)
- U14 Boys came up against a strong Knole Park with a 1-8 loss
Other round-up of fixtures:
- U18 Boys losing away to a competitive Cambridge City boys team 2-5
- U16 Boys hosted an impressive Sevenoaks team in a great end to end game but losing 2-5
- Womens O35s had a great game despite a limited number of players unfortunately losing away at St Albans
So, whilst we have two teams still marching on, wishing them all the best at the weekend to hopefully make it through to the finals, we need to give a huge thank you to the captains, managers and coaches of those teams who have worked so hard over recent weeks to organise and get all the administration sorted, a time consuming task that they undertook. Plus of course all those players who gave up their time to represent the club, many playing week after week after week, so much commitment and this as always is appreciated and recognised by our officials and their fellow club members.
AGM & Club Vacancies
23 May 2021
Just a gentle reminder that the club's AGM is to take place on Wednesday 26th May 2021 at 7pm. The AGM will be held via Zoom and the link can be found via our website www.norwichcityhc.co.uk/agm
We have a number of club vacancies which need to be filled and they are:
Head Coach
Ladies Club Captain (1/2/3)
Youth & Minis Co-Ordinator
Publicity & Social Media Officer
Fundraising & Sponsorship Officer
Welfare Officer
Umpire Development Officer
Assistant Umpire Liaison Officer
If anyone is interested in these roles please contact Karren Dagless (Longy) or Ali Wardale in the first instance for further details.
See you next week!
https://www.norwichcityhc.co.uk/agm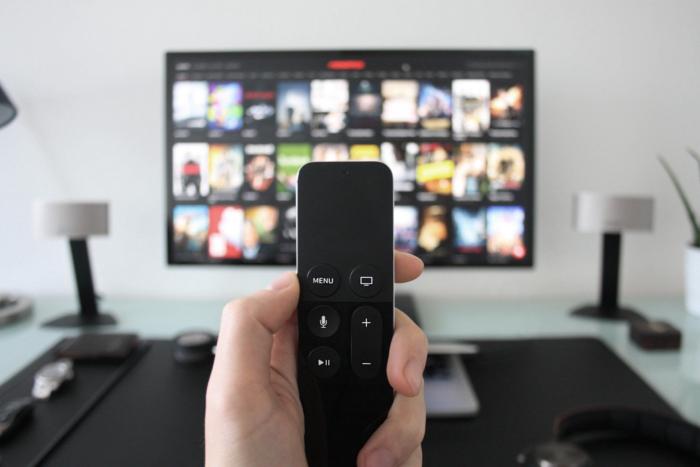 International Hockey - BT Sport
22 May 2021
England Hockey have sent details about this weekend's international hockey matches. GB Men take on Spain (1300 Sat and 1200 Sun) our GB Women take on USA (15.30 Sat and 14.30 Sun).
The games of course are behind closed doors but they are being shown live on BT Sport. EH are recommending a great deal from BT that allows a month long pass for £25. You can read further details using the link but the key points are:-
A BT Monthly pass bought ahead of this weekends games include,
• Home FIH Pro League games plus another 6 FIH Pro League Fixtures which are taking place
• Coverage of the EuroHockey Championships (4th June - 13th June)
• 50 International Hockey matches
• Premier League
• Champions League Final
• Europa League Final
• Premiership Rugby
There is no contract and the Monthly pass will get the purchaser 30 days of BT Sport.
Finally EH also have an electronic programme for the games this weekend and there is some updated content following the games against Germany last week. Please see link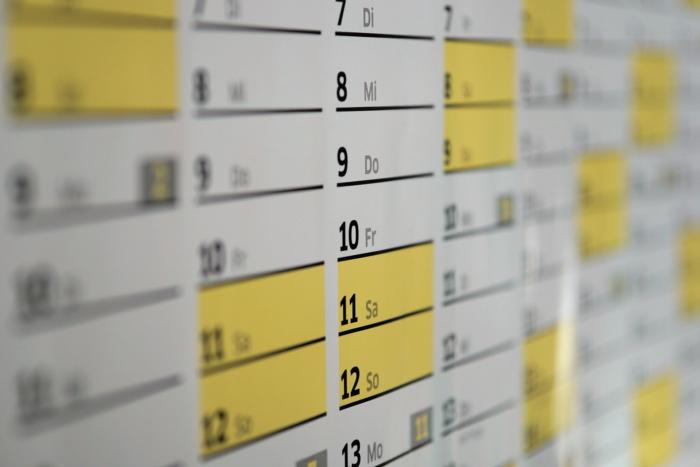 Annual General Meeting - 26th May 2021 - 7pm
26 Apr 2021
As a club, we are working towards holding our Annual General Meeting on Wednesday 26th May 2021 at 7pm. As last year, we are planning to hold this meeting via Zoom, however this may change when further Government and England Hockey guidance is known.
There are several vacancies throughout the club which will be published shortly and if you can spare some time (however limited) it would be a great help. .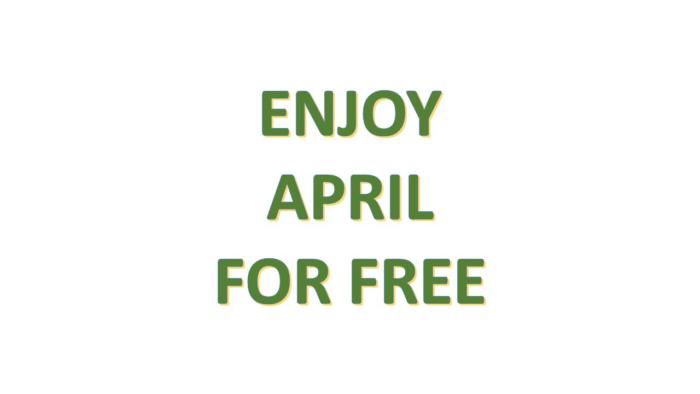 Match & Training Fees - April 2021
27 Mar 2021
Dear Club Members,
Never in the history of Norwich City Hockey have we been unable to play hockey and we have no doubt that the 2020/2021 season will be the season we talk about the most for many years to come.
During the Pandemic, we went through national lockdowns and our social interaction dramatically reduced as we stayed at home, which in turn helped protect the NHS which ultimately helped saved lives. We owe a debt of gratitude to all our frontline workers.
As from Monday 29th March we are able to resume playing hockey and we have been busy making plans to resume training together with arranging matches with local teams. This has all been arranged though out April.
As a club, we are hearing that it is the social interaction which players are missing and that they are looking forward to catching up with friends whilst being able to play hockey again.
With this in mind the club has decided that all training and friendly match fees, starting 29th March and continuing until the end of April, will be free of charge.
However in order for the club to be able to absorb these training and pitch fees, we need those players who have a debt against their name or have not paid any membership fee to make payment to take advantage of this offer.
Players who have not paid their membership fee will not be eligible to attend training or play matches. An email will be issued to individuals whose membership fee is outstanding requesting payment
If you are unsure whether you have any outstanding match fees or training fees, please login to your account, check your member's activity and make any necessary payment. Anyone whose debt is over £36 is ineligible to attend training or play matches until that debt is cleared.. An email will be issued to individuals indicating their outstanding debts. If any player is any doubt after checking their member's activity or has difficulty with any payments please contact our treasurer, Maria (accounts@norwichcityhc.co.uk).
Hopefully as we take these tentative steps out of lockdown we can start to get back to normality on and off the pitch. Here's hoping!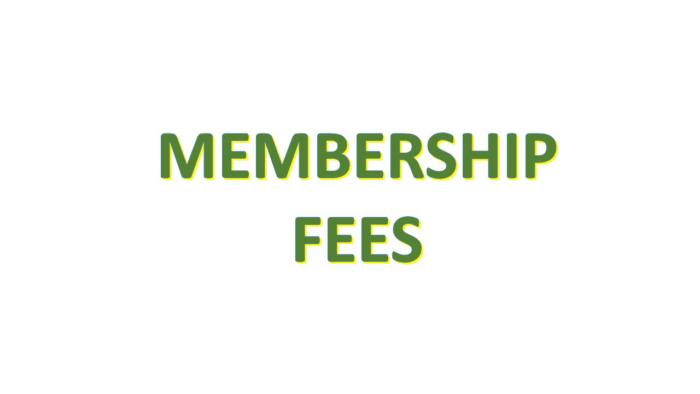 Membership Fees 2020/2021
27 Mar 2021
The Executive Committee, over the last couple of weeks, has been working hard to ensure that a fair and consistent approach is taken to reimbursing all players for membership fees for the 2020/2021 season together with ensuring the club stays afloat financially as additional fees, such as affiliation and insurance, still have to be paid.
We are now in a position to communicate this decision.
We are happy to confirm that Norwich City Hockey Club, for the 2021/2022 season, will look to discount all your membership fees paid to the club to 50% of their original value. In ensuring fairness across the club and in order that we can offer this discount, two considerations have been introduced and they are:-
1. Players will receive a 50% discount off an equivalent membership/subscription (like for like) for the 2021/2022 season (examples only below) i.e.
(a) if a player had a platinum membership (full cost was £330) - the same package must be purchased for the 2021/2022 season - membership becomes £165.00.
(b) if a player had a basic membership(full cost was £100) and paid for their games - the same package must be purchased for the 2021/2022 season - membership becomes £50.00
The 50% discount for memberships next season applies regardless of your payment method choice (DD or full payment).
We are aware that some players cancelled their direct debits or have not paid membership and therefore we will only credit players who have paid the full membership amount. Players whose membership is overdue will be contacted shortly.
2. A player's account must have no outstanding debt attached to it. Any outstanding debt must be paid in order to obtain their 50% discount against next season. If the debt is not paid then normal membership payment options will apply.
If you are unsure if this applies to you, please check your members activity and make any payment necessary. An email will also be issued to any individuals requesting payment of their outstanding debts.
If any player has any queries, or is experiencing financial difficulties, please contact our treasurer, Maria (accounts@norwichcityhc.co.uk), who will in complete confidence, deal with your query.
Mini-hockey fees will be dealt with separately.
We all know that this season has been really difficult, not only on a hockey level but also on a personal level and as a club we wanted to thank you for your patience and continued support throughout these difficult times.
With this in mind we wanted to give something back to players who are keen to get back on the pitch and socialise with other players and therefore we will very shortly be announcing a little treat so watch this space!
Return to play!!!
16 Mar 2021
Dear Club Members
We hope that you and your family have kept safe and well during this latest government lockdown.
It was announced in the UK Government's most recent roadmap that recreational sport would be given the green light from Monday 29th March. However we are still awaiting for England Hockey and the Government's department for sport, culture and media guidance on what this would look like.
Our current plans as from Monday 29th March is to resume training in some capacity for all teams at the usual times and days. This training may take a more 'informal' approach with less focus on coaching and more on playing matches. We also plan to resume some local friendly matches on Saturday 10th, 17th & 24th of April with the details of these fixtures being released on the website, please if you can start to fill in your availability on the website in preparation for this. This is the most recent and up to date plan on how we all hope we can return to hockey but this depends on any guidance and restrictions which are put in place.
In relation to our junior and 'minis' hockey once we have further details and guidance we will begin to plan what a return to youth hockey might look like.
Our season is effectively over apart from the Mens 1st XI who have been given an opportunity to secure a National League place. We are awaiting for further guidance on this. The EH championships such as the Masters, Mixed and Junior (U18s, U16s etc) cups are still currently active and a decision will once again be made in the coming weeks.
A decision regarding memberships and match fees is still to be decided and we hope to communicate this in the next couple of weeks.
Thanks once again to all our club members for their continued support throughout what has been one of the most difficult and disruptive hockey seasons we have all faced, however there is light at the end of the tunnel and we all can look forward to a return to the pitch in one form or another in the coming weeks.
NCHC Executive Committee
NCHC Fees Update for 2020-2021
24 Jan 2021
With no indication of when we are able to return to hockey, and we understand how frustrating this is, the Executive Committee is aware that members may have questions regarding their fees for this season including those that are still paying for their membership packages via the direct debit system.
The direct debit payment method was introduced by the club in order that club members could phase their membership, match fees and/or training fees over six months (usually commencing in August/September and stopping in January/February).
The Executive Committee, after careful consideration, has decided that the direct debits should continue, although, we are uncertain as to when our season will re-start. If the direct debits were cancelled, this would cause the club a huge financial administration nightmare which would lead to every player's membership becoming void. It would also create additional work, over and above their normal duties, for our captains and treasurer when dealing with finances which we would like to avoid.
At the end of the season, we will be able to extract MI data which will identify members' activities and will enable us to see, at first hand, players activities together with what they have actually paid.
As an Executive Committee, we need to ensure that we consider :-
1) An easy option for returning to play if we can, meaning having a continuing membership in place
2) financial fairness to our members as we need all the financial data to be available
3) preservation of the club's financial health
With this in mind, at the end of the season (whenever that is!), we will analyse the data looking at the different types of membership to ensure that no members have been unfairly dis-advantaged in anyway. We will ensure that a fair and consistent approach is taken which represents the level of play we have been able to enjoy. The Executive Committee will determine the most appropriate method of dealing with any overpayments.
Please be assured that we will be as fair as possible when coming up with a solution for each Membership Type taking into account financial fairness to our members and the need to preserve the clubs financial health.
The Executive Committee wishes to thank you for your patience, understanding and co-operation in these uncertain times.
We hope that you are all staying safe. If you haven't already, there is a great inter club challenge taking place at the moment called "Right to Play" in which you can walk, run, cycle. swim or row - if you have time to spare give it ago - its addictive! Our website has more details.
Stay Safe!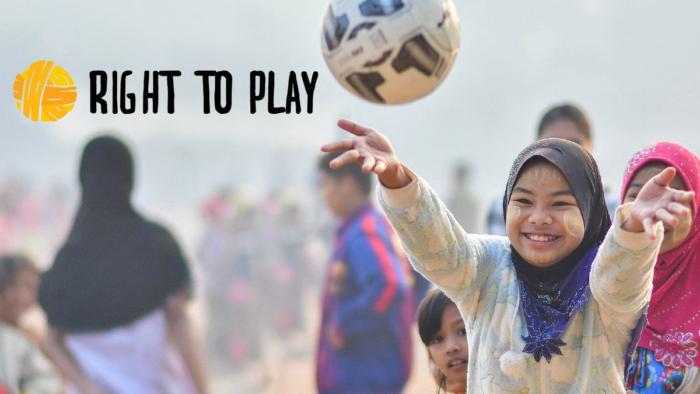 25000 Laps of a Hockey Pitch Challenge!!!
9 Jan 2021
We are challenging our club to run, walk, swim, cycle, row, 25000 laps of a hockey pitch over the next 5 weeks to raise money for Right to Play. This amazing charity works to protect, educate and empower vulnerable children to overcome the effects of war, poverty and disease around the world through play. More info at www.righttoplay.org.uk
If you'd like to take part, keep track of your activity via www.norwichcityhc.co.uk/tracker and we will share how each team and club member is doing. We'll keep social media updated with each teams progress!
If you'd like to donate please follow the Just Giving link below, please also share this link with your friends and family to help us reach our £500 target! www.justgiving.com/fundraising/norwich-city-hockey-club
Thank you!
Impact of Tier 4 from Boxing Day
23 Dec 2020
With Tier 4 becoming effective on Boxing Day it will mean the cessation of formal adult hockey activities, however, junior (under 18) hockey is still permitted.
Q: How do the new Local Restriction Tiers affect hockey?
A: Hockey is still permitted in all parts of the country but with greater restrictions at the higher Tiers. In Tier 4 only one-to-one or household / support bubble activity is permitted for adults. Adults should adhere to Step 1 of our Return to Play Roadmap in Tier 4 Areas.
There is an exemption for Junior (under 18s) activity and disability sport that means activity can continue for these groups. Any activity should be done as locally as possible.
Junior activity and disability sport should be delivered in line with Step 4 of our Return to Play Roadmap. In Tier 4 areas leagues and competitions should not take place and any matches should only be between very local teams (the same town or clubs that use the same venue).
Mens Training Resuming Tonight
15 Dec 2020
Mens training will resume as normal tonight, 8pm start for all teams.
NO GK Training this evening
7 Dec 2020
Due to the predictable icy conditions GK training has been cancelled and will run next week instead.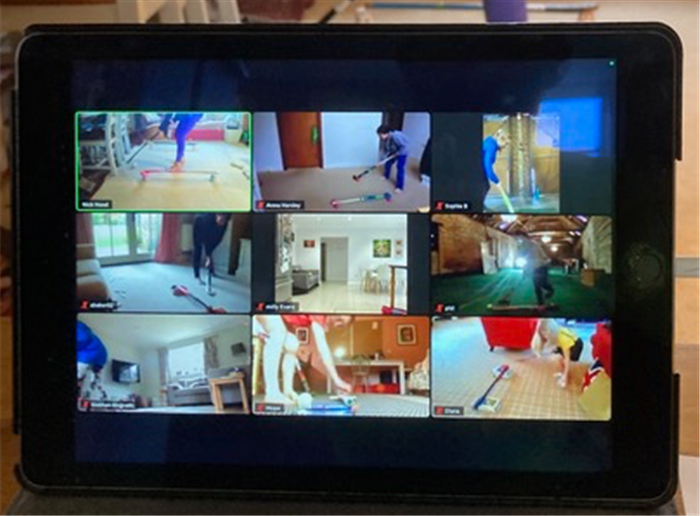 U12 girls train via Zoom
19 Nov 2020
Lockdown Two has stopped all training, so the under 12 girls completed their first Zoom session with 12 players drilling skills.
'It worked well,' said coach Nick Hood. 'The girls did five skills together, joined at times by cats, dogs, parents, and siblings.'
'It was bad weather, so everything took place indoors or in garages. A few skirting boards and walls took some knocks but no serious damage by the look of it,' he said.
Sarah Anthony, head of the minis section at the club said it was great the session had taken place. 'Well done. I bet those under-12 girls who participated had a great time. Minis training would have been cancelled that week anyway as the weather was horrendous,' she said.
She thanked Nick Hood for the effort he had made to keep the girls training via Zoom and drilling their skills.
Mens Training 3rd November
2 Nov 2020
Just a reminder that Mens training will be going ahead tomorrow as planned prior to the UK national lockdown taking place on Thursday.
Please make sure you bring a Black and White top as games will most likely take place most of the evening.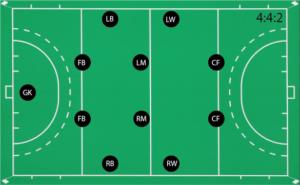 Norwich City HC 2020/2021 Fantasy League is open and FREE for you to start to create your own team
5 Oct 2020
Our very own Norwich City HC fantasy league for the 2020/2021 season has opened and you can now create your very own mixed team from players throughout the club.
Visit the fantasy page on the website via http://www.norwichcityhc.co.uk/fantasy/ and begin to pick a player from each team across the club, one player maximum from each team (excluding the GK) and start to see how your team compares with others as the season progresses.
Points are awarded to each player based upon games they play in, appearances, the results of those games, the goals they are scoring (more so for defenders and midfielders than forwards), their attendance at training, plus whether they are involved in coaching and umpiring.
It is FREE to take part, pick your team now and make tweaks during September and October, and after that you will be permitted to make one player change per month. Just login to the NCHC and go to http://www.norwichcityhc.co.uk/fantasy/ and start to have some fun exploring the 100s of players we have playing in our 16 teams across the club.
Ladies Club Captain - Vacancy
4 Oct 2020
The ladies section of the club require a new Club captain, this position forms part of the executive committee. It involves being a point of contact for captains and players a like. The main responsibility is to oversee selection and assist captains making decisions. The other element is to liaise with players who have concerns.
Therefore, this position requires an individual with good communication skills, as you will be required to communicate with players on all levels, including juniors and their parents. You need to be able to deal concerns/questions with confidentiality and empathy. Organisational skills are also important to ensure they are dealt with in a timely fashion and deadlines are met.
This role is supported by Annette Peters, as vice club captain.
Please contact Helen Busfield for more information or contact Karren Dagless if you are interested in taking on this important club position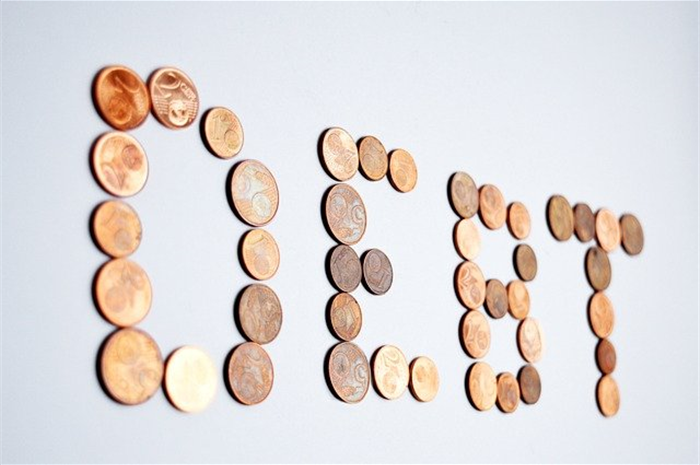 Member Debt Policy
19 Aug 2020
Following the publication of the Annual Accounts at the recent AGM concern was raised at the level of Member Debt. This was discussed at the subsequent Executive Meeting where it was agreed to adopt that the following policy in relation to Member Debt would be adopted.
Any debts from the 2019-2020 must be cleared by 1 September 2020. Any player that has not cleared last seasons debts by the 1 September will not be allowed to participate further in any club teams or attend any further club sessions until that debt is cleared. Captains and coaches will be made aware of debtors to assist the Treasurer in enforcing this policy.
With effect from the 2020-2021 season any player who during the course of the season is in debt to the equivalent of 3 weeks Match Fees (£36 for the 2020/21 season) whether that be made up of Match Fees and/or Training Fees will not be allowed to attend training or play again until the debt is cleared.
All players will be expected to clear their debts at the end of the season. Any player that has not cleared their seasons debts by the AGM will not be allowed to participate in any club teams or attend any further club sessions until that debt is cleared.
Update details
5 Jul 2020
'It would be great if you would be willing to take a a moment to check that all the details the club holds about you are correct,' says welfare officer Sarah Bunting. 'It would really help us as it's important for welfare and wellbeing that we have accurate contact details. Perhaps you could also update any qualifications and safeguarding changes in the last year, for example coaching, DBS and first aid courses. It is appreciated and really helps the welfare team,' adds Sarah.
Log into the Norwich City Hockey Club website and at the moment it will automatically ask you to update your details. Or look for the link to your personal details on the home page.
Club Vacancies
2 Jul 2020
Our AGM is fast approaching and as a club we have various vacancies which need to be filled for the forthcoming season. The vacancies are:-
Secretary
Sponsorship and Fundraising Secretary
League Liaison Officer
Boys Youth Development Officer
If you are interested in any of these roles or would like to know more about them please contact either myself or Ali Wardale for further details.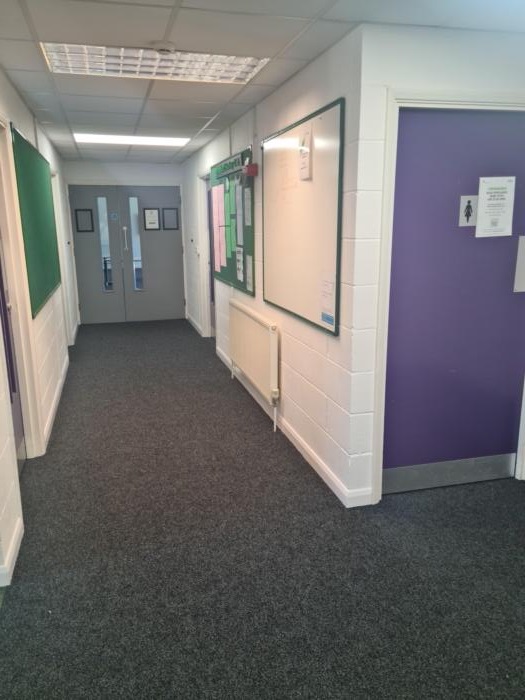 Clubhouse gets a makeover by the team at TRF
29 Jun 2020
A number of club members, some who represent the club as part of TRF and some as club volunteers, have been working hard and safely during lockdown in shifts to give TRF a new makeover in preparation for the season ahead.
Doors and walls have been painted, the kitchen has a new cooker and the building has a new carpet throughout, plus new furniture is being sourced for the main function room.
So, whilst we continue to monitor guidelines closely with TRF and England Hockey around the return to some level of playing hockey on the pitches, hoping we can begin some small groups sessions shortly, at least we have a new clubhouse to look forward to on our hopeful return this summer.
Continue to keep safe and healthy everybody and look forward to being able to get back onto a pitch in the not too distance future.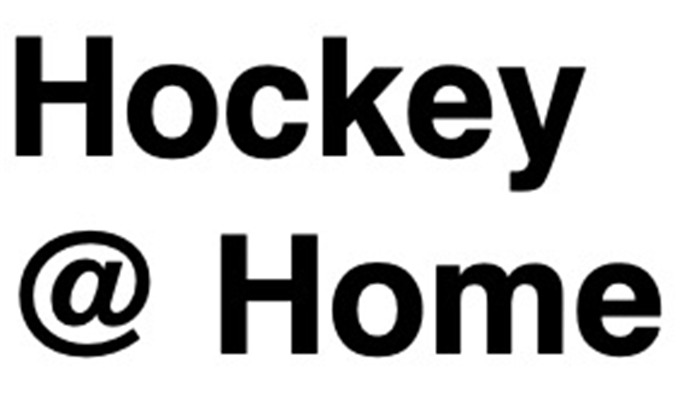 Until we can play again - keep fit and hone your skills at home
8 Jun 2020
Playing a league match against other clubs, shaking hands after the game and then all crowding into the clubhouse for teas... it all seems like another pre-covid19 world. So if you're missing hockey and keen to keep hockey-fit or boost your stick skills at home, there are several online resources offering some ideas.
Ciaran O'Connell a personal trainer from Reading Hockey Club, has teamed up with Pitchero, to bring you short video fitness sessions on YouTube. These are great if you're missing hockey and want a workout that uses your stick so you can vaguely remember what playing feels like.
The Hockey Performance Academy, The Hockey Paper and Hockey Australia have also been posting some ideas on YouTube and their website.
If you're looking for some ideas, I've curated some I've found available for free online on https://playbetterfieldhockey.wordpress.com/ Click on the rectangular icon at the bottom of this post.
Look for 5 May 2020 post titled: TIPS FOR HOCKEY SKILLS AND FITNESS AT HOME"
Lockdown hockey. Tips for hockey skills and fitness at home
Please do also send in any other resources you have found liz@lizhollis.co.uk
Meet the committee: club president Ali Wardale
8 Jun 2020
This is the first in a new series of 'meet the committee' profiles we'll be featuring on the club website and in the newsletter. Ali Wardale, 62, has been president of Norwich City Hockey Club since May 2015.
What does the job involve and what else do you do at the club?
The president is really the figurehead of the club. I see my role as taking an interest in all elements of the club and providing support to as many of our volunteers as I can.
I also hold two other official roles which are head coach and league liaison officer.
The role of head coach involves the planning of coaching sessions for the Saturday teams as well as finding coaches, assistant coaches and encouraging individuals to obtain coaching qualifications and improve their knowledge. Over the past season I have regularly helped coach the mens 1s/2s, girls' development, women's 3s/4s and walking hockey midweek sessions.
On Saturdays my priority has been to manage the girls' development team when Nick Colman has been unavailable, followed by the women's 3s who we were keen to see obtain promotion. However, I have tried to provide coaching to as many teams as possible and also watch as many teams as possible. That way I can assess whether players are playing at the correct level and feed this information to club and team captains as well as discussing with other coaches.
As league liaison officer I am the link between the East League & Norfolk Women's League and our captains. This includes entering teams into the league, trying to ensure that the club abides by the league rules and that captains complete team sheets and submit results as required.
How you are coping with lockdown? Keeping fit away from hockey?
The lockdown has allowed me to continue the rehab of an Achilles injury that kept me sidelined for most of the season. I have been running or cycling every other day with walks on most of the intervening days. I have pushed running distances up to 8km and have got my 5km time back down below 25 mins so looking good at the moment. Cycling distances are increasing, most rides being between 20 - 30 miles. What has added a little competition is the Norwich City HC Running and Cycling Clubs that have been set up on Strava. We have 68 members in the running club and 23 in the cycling club with members from all across the club participating. What has been nice is to have a bit of a break from all the admin, but we are now starting to think about next season and what needs to be put in place for when we get the go ahead to restart.
How long have you been at the club -what was it was like in the early days?
I have been a member of the club since it was formed in 1990. Prior to that I played for Norfolk Wanderers and as part of the committee was heavily involved in the merger discussions that led to the creation of Norwich City Hockey Club. At that stage it was only a men's club with six teams plus a veterans' team. The women's teams came about when we were joined by Norwich Argonauts Ladies about three years later who had three teams. We had no ground of our own and no club house. In the early days we were still playing on grass at Eaton Park, but as artificial pitches became available we used Dereham Hockey Club then UEA. Teas were at the East Anglia Lawn Tennis, in Lime Tree Road when matches were at Eaton Park or the UEA. We had a period where we had teas at the Sportspark. For matches at Taverham before the Clubhouse was opened in 1996 we had teas at the Bob Carter Centre and the Silver Fox pub. When the clubhouse was built we could have teas at home and the addition of the second pitch in 2015 meant all matches could be played there too. Over the years the number of Saturday teams has expanded to the current seven men's and women's Teams and boys andg development teams. The Mini-hockey section originally held sessions on grass at Taverham Hall School and then moved to the artificial pitch at Pinebanks where the whole mini-hockey section fitted onto one pitch for an hour and a half. The mini-hockey section has grown from about 50 members to the 150 we have now. The number of Juniors has also increased dramatically.
When, where did you start playing hockey?
I started playing hockey at the City of Norwich School when I was 10 years old under the tutelage of Bill Haddon, an ex-Grasshopper, and Geoff Broadbent a former Wanderer.
Tell me about your hockey 'career'?
It could take a while to cover the whole 50 years!
I started at school and played in each year group team and in the 6th form played for the 1st XI.
In the 6th form at school we played some men's teams one of which was Carrow Hockey Club and they invited some of the boys to play for them on Sundays on the immaculate pitch at the old County Cricket Ground, in Lakenham, owned by Colmans. This was my first step into adult hockey.
On leaving school at 17 in 1975, I joined Norwich Union and immediately became a member of Norwich Union Hockey Club starting in the 3rd XI, then progressing through the 2nd XI to the 1st XI. In those days Union were one of the top teams in the County and most players had played for the County or County 'A' so I learnt lots and was given much encouragement. I moved to Norfolk Wanderers in 1984 and also played for Impala, a Sunday team playing friendly matches.
I have been with Wanderers and subsequently Norwich City, formed in 1990 when Wanderers merged with Norwich Grasshoppers, since 1994. I have played for every team captaining a number of them. In my days with Wanderers those that had a big influence on me were Richard Innes a right winger who played immediately in front of me and scored many goals for club and county as well as being a good coach, Ian Phoenix a quality full back who didn't miss very much and former GB player David Aldridge who came back to play for us and coach us.
At school one of my form mates and hockey team-mates, Martin Kett, was selected to play for the East Schoolboys and at that point it became an ambition to play for the Norfolk senior team. The first county trial I attended was for under 18s, but was not selected. Trials for the Norfolk U21's over the next three years eventually led to County U21 selection. County 'A' selection followed later and I played for a number of seasons, being appointed captain for a couple of seasons. Selection for the full County team eventually occurred in 1986 when I was selected to play against Cambridge University at Fenners. I made 10 appearances for Norfolk over a couple of seasons during one of which Norfolk won the East County League.
More recently I have played for Norfolk Over 50's and now the 60's and due to my fitness levels rather than skill levels have played for the East Masters at Over 50, 55 and 60's.
Early on in my career at Norwich Union HC I joined the committee and have been involved in running clubs ever since undertaking most of the core roles at one point or another. I believe that being a member of a club of whatever type is about contributing as well as receiving.
During my Norfolk Wanderers period I took on the role of running the Vacational team which entailed getting U16/U18 schoolboys together during the school holidays to play fixtures. I then set up a few coaching sessions for younger players at Eaton Park before creating a Mini-hockey section in conjunction with John Skepper an umpire and also a teacher at Taverham Hall School who allowed as to use the school facilities. We continued at Taverham Hall after the merger, but when Norwich Union laid an artificial pitch at Pinebanks we moved the mini-hockey sessions there which is where they stayed until we were able to move to Taverham. I ran the Mini-hockey section from 1988 - 2005 and then passed the baton to Sarah Anthony.
I have coached for over 30 years and during that time have attended various courses and workshops attaining the Level 2 coaching qualification in 2009
I also qualified as Level 1 Umpire over 20 years ago.
What do you like about hockey and why would you encourage others to play and join our club?
Hockey has many different facets. For those at the top levels it is a fast, exciting, skilful game, but at any level you can test your skills against others. Playing a team sport provides lots of camaraderie, but hockey has a great after match social experience where you make lots of great friends and meet lots of great people. Most of them, friend and foe, are also pretty amenable on the pitch despite the sometimes fierce competition. Social hockey does not have the same demands as competition hockey and allows the game to be played in a much more fun manner. It's also a sport where players of all sexes and ages can play on the same pitch and still have an enjoyable game. It has given many parents the enjoyment of playing alongside their children and in many cases watch them surpass our abilities. I like that the hockey fraternity have had the courage to change the game over the years to make it better and has also developed a number of different varieties such as Rush Hockey and Walking Hockey.
What team(s) do you play for at City?
These days I play my hockey mostly in the 7's helping to develop the younger players coming up from the Boys Development team.
Are your family members involved in the club too?
Nicky, my wife, plays for the Ladies 7's having finally taken up the game in last few years after following the other three of us around for years. Both my children Chris and Holly played through the junior section and into the adult teams. Chris is still playing for the Men's 1's as well as coaching the Ladies 2s. Holly makes the odd appearance for the club when she is back in Norwich.
What other organisations and sports are you involved in beyond the hockey club?
I am also involved with the Norfolk Hockey Association. I coached county junior teams for eight years and was Chairman of Norfolk Schools & Youth committee for nine years. I have been president of the Norfolk Hockey Association for the last three years.
Since retirement, I have been helping with East Schools competitions either umpiring or officiating. In September last year I was elected Deputy President of the East Region Hockey Association as a result of which I sit on the Regional Consultative Committee that provides oversight to England Hockey. Consequently, I'm likely to be heavily involved in the governance changes that will affect East Hockey if members approve the governance change proposals.
I'm a bit of a sports nut and have dabbled in a number of different sports to varying degrees of success. I love running and ParkRun and I competed in the first Norfolk Marathon running from Holt to Norwich. I still have a hankering to run the London Marathon, but not sure my body feels the same way. I enjoy cycling these days, more for fitness than competition, but have cycled the Ride London.
In the days when Hockey ran from September to March, my summers were taken up playing cricket for Great Melton CC where I am a Vice-President and still hold a record from 1988 for the most league wickets in a season. I spent a few years Orienteering in my early twenties, but playing hockey Saturday afternoons, Orienteering Sunday mornings and another hockey match in the afternoon was tough going. I spent several years participating in a Ten Pin Bowling league on Friday evenings so I'm always up for a social ten pin bowling evening. I spent over 30 years .22 target shooting as a member of the Norwich Union Rifle Club and this is another sport at which I have represented Norfolk.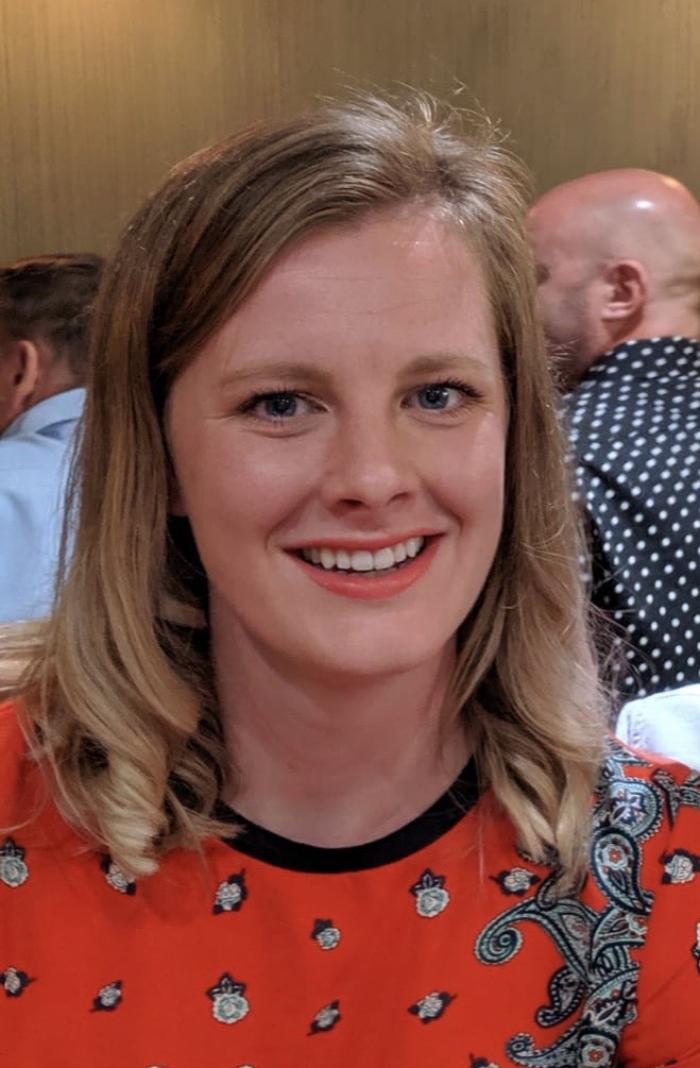 Women's club captain Helen Busfield on protecting your mental health
26 May 2020
The 18-24 May was Mental Health Awareness week. The lockdown measures have been imposed to protect our physical health. However, it is important we also take care of our mental health at this time, writes NCHC women's club captain Helen Busfield.
Here are a few ideas I have found useful over the past couple of weeks, to help maintain my own mental health, that you may want to try:
Stay connected with others - whether it's your friends, family or those you care about, there are so many ways to stay connected. It's important to talk to others at a time when we have limited social interaction. I have really enjoyed connecting with old school friends who live all across the country and I now frequently see them virtually via zoom.
Talk about your worries - however small they may seem, talk about your worries so they don't become a bigger issue. There is lots of anxiety around things that would never have been a problem previously, for example, going to the supermarket. Talk about your worries to people who you trust, as they can help you through it or may even share the same thoughts. A problem shared is a problem halved.
Exercise - whether it is a walk in the park, a run or cycle we have now been granted an unlimited amount of time to exercise. This helps maintain our physical health but is also important for our mental health as well. If you haven't already, join the NCHC Strava club to track your run or cycle against fellow club members.
Be kind to yourself - our lives have changed dramatically and therefore the expectations of ourselves should too. This may be that you are not as productive when working from home or have achieved what you normally would at work. I have found this also applies to the same situation of, if I want to have more cake, chocolate or ice cream, that I can have it. To be kind to myself and therefore it is necessary, right?
Practice gratitude - this is something I have done in the past and have now started to do more frequently again. Practicing gratitude can be anything from being thankful for being healthy, having a phone call with a friend or eating a nice meal. I have even started to take more notice of nature when I exercise. Many articles suggest to practice gratitude daily before going to bed, this doesn't suit everyone so find a way that fits your lifestyle. The important thing is to practice gratitude to help find the positives and build resilience, not how you do it.
To do list - I have always lived by to do lists, mostly because if it's not written down, I will forget about it. But I find it very satisfying being able to cross something off my list and have a sense of achievement. If I haven't crossed it off that day, it goes on the next days list and that's ok.
Keep your mind active - at the beginning of lockdown I binge watched many a series on Netflix, including the Tiger King (which I recommend if you haven't). However, novelty quickly wore off and I needed to stimulate my mind in other ways. I have enjoyed using this time to do more reading than I normally would. Fortunately, I am lucky to be classified as a key worker and have been able to keep going to work which has given me plenty to focus my mind on.
Limit news content - there is lots of information available to us and it can be overwhelming. I have found BBC News do a useful daily summary article, which keeps me updated on Covid-19 and other developments on lockdown. I normally read this and try not to watch the news broadcasts, unless it is an important political update.
In addition to the above I have also found sanctuary in Amazon Prime and my old friend Sauvignon Blanc, let's keep it real.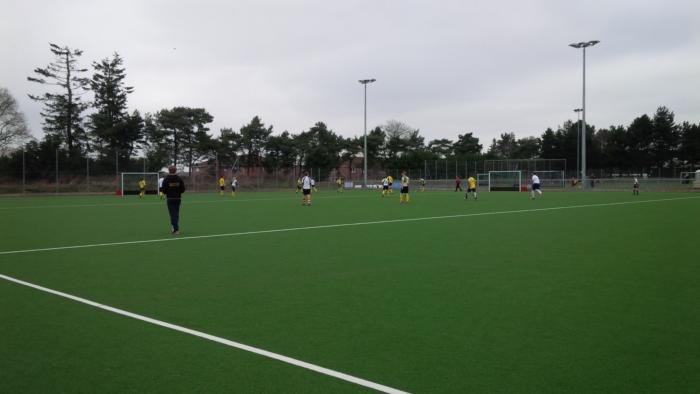 NCHC - AGM
9 May 2020
As a club, we were working to towards holding our Annual General Meeting in May. However due to the uncertain times we have all found ourselves to be in the Executive Committee have taken the decision to move the AGM to Monday 6th July 2020. This date, together with how we hold the AGM, will be reviewed in line with Government and England Hockey guidance.
---
You can send any News articles you wish to have published here by sending an email to news@norwichcityhc.co.uk