Latest News
NEWS ARTICLES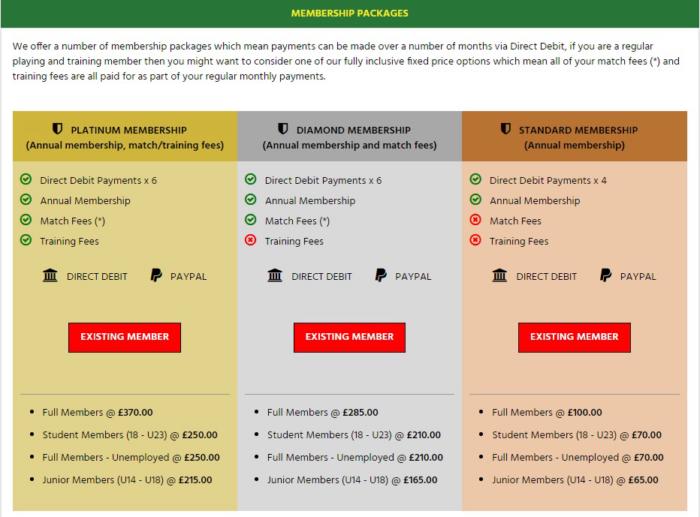 Memberships are LIVE
15 Aug 2022
Hi all
You will be pleased to know that memberships for the season are now LIVE- with the usual
- standard (membership only)
- diamond (includes league matches not training)
- platinum (includes league matches & training)
packages available.
Standard membership & packages can all be signed up for to pay in either one lump sum, or via direct debit using the go cardless option that will be prompted (at no extra cost but spread over 6 months).
The earlier you sign up the better, as all normal fees will apply until you sign up.
If you do not opt to go for a platinum package it is crucial that you keep an eye on your online account and pay off any debts due each week, why not add it as a weekly calendar reminder. If you don't keep your debts down (below £36) then your captain will not be allowed to select you to play & you will be mentioned at our exec meetings as owing monies to the club. SO ITS VERY IMPORTANT WE ALL KEEP OUR DEBTS AS CLEAR AS POSSIBLE
If you have any queries or need another payment option please contact Maria the treasurer (accounts@norwichcityhc.co.uk) shes very approachable :)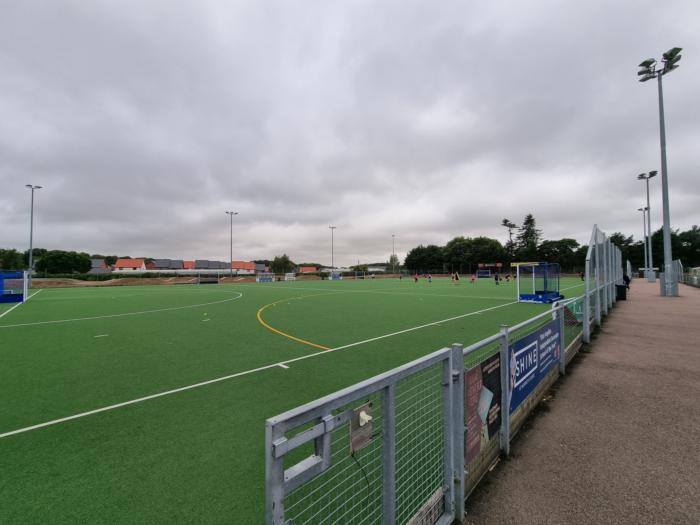 Mens 5/6/7 Coaching 9 & 16 August
9 Aug 2022
Due to a combination of coach absence and the low attendance numbers last week there will only be one coaching session for the lower Mens teams for the next two weeks (9 & 16 August) which will take place on a Tuesday evening 8pm - 9.30pm.
Coaching for 2022-2023
2 Aug 2022
Coaching sessions for the new season commence this week. Pls contact your captains for details as temporary changes are in force due to some floodlight issues. Prospective new members pls email enquiries@norwichcityhc.co.uk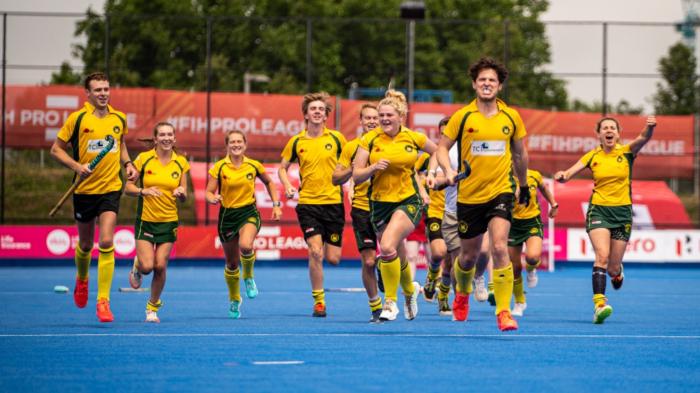 Sponsorship Opportunities for 2022/2023
18 Jul 2022
As the Men's and Women's 1st teams start to prepare through July and into August for pre-season for the 2022/2023 league season we are looking to offer a number of sponsorship opportunities for those wishing to get involved in supporting the club and exploring ways to link and promote your business and brand with Norwich City Hockey Club.
We are beginning to share details of the sponsorship packages and opportunities available and this will be published and shared shortly, however if you want to know more then please get in touch by emailing sponsorship@norwichcityhc.co.uk and we will be very pleased to discuss things further with you.
The Men's 1s will be playing this coming season in the National Conference for the first time in the club's history, our Women's 1s after finishing runners up last season and narrowly missing promotion will continue in the East Premier Division. We also hope to continue our success in the adult and junior National Cup Competitions, with the past two seasons seeing our adult Mixed team winning the Cup in back to back years.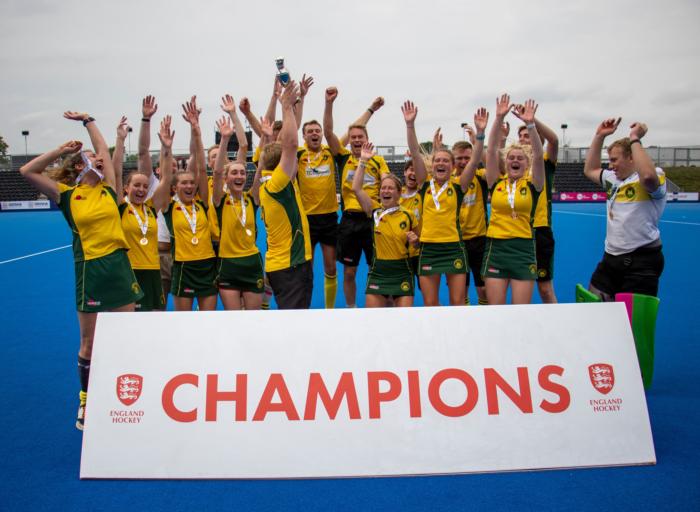 Norwich City claim Mixed Championship shootout victory over Leeds Beckett University
1 Jul 2022
A memorable Tier 1 mixed final saw Norwich City claim a shootout victory over Leeds Beckett University to seal the title in Lea Valley.
Norwich started strongly, with two goals in two minutes handing them the advantage early on. After an end-to-end start, Thomas Cooke's 12th minute strike from a penalty corner and Cameron Cooke's field goal in the 13th minute gave them a significant advantage.
However, their lead was halved quickly, Oliver Manson's effort from a penalty corner in the 20th minute opening the scoring for Leeds Beckett University. And, after a strong start to the second period, Manson struck again from a penalty corner in the 43rd minute to level proceedings with just over 25 minutes to go.
In an highly-entertaining contest both teams created opportunities to take the lead, but neither could quite convert their chances to seal victory.
A dramatic shootout ensued, with fans of both sides vocal in their support in their quest for the title.
However it was Norwich City's Cameron Cooke who scored the decisive penalty, sealing the title for his side in the most dramatic of fashion.
Report from England Hockey / Photo courtesy of @sarah.elisabeth.photo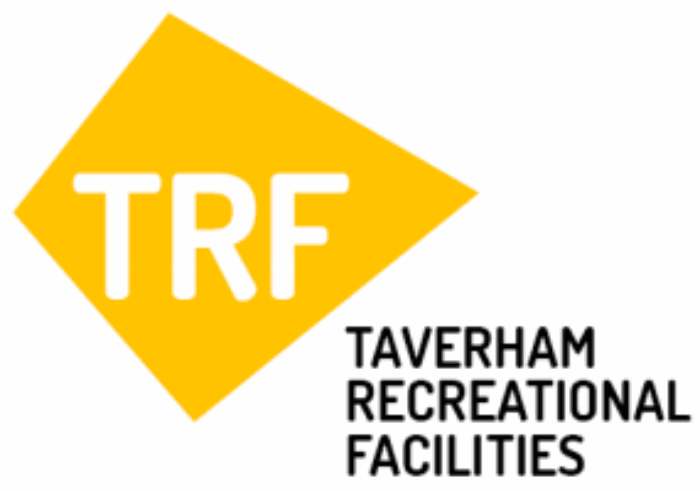 TRF looking for Bar Staff
26 Jun 2022
Are you looking for a part time Saturday job as TRF are after someone to work on the bar on Saturdays during the season. If you are interested and would like more details please contact Ady on taverhamsports@live.co.uk
(must be 18 years old)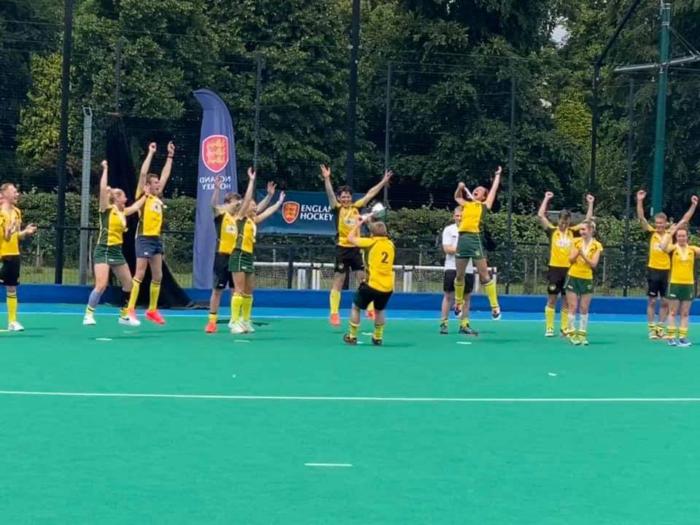 Mixed Finals at Lee Valley on Saturday 18th June at 11:00
3 Jun 2022
The planning is taking place for the Mixed Finals on Saturday 18th June at Lee Valley where our team is playing against Leeds Beckett University at 11:00.
Saturday 18 June - Gates open 08:30
- Mixed Tier 2 Final: Blueharts Mixed v University of Bath Mixed A
- Mixed Tier 1 Final: Leeds Beckett University Mixed v Norwich City Mixed
- FIH Pro League: England v Belgium (Women)
- FIH Pro League: England v Belgium (Men)
We have been allocated x30 discounted spectator tickets priced at £14.50 which include both the Mixed finals and Pro league fixtures, but these need to be ordered via pies@norwichcityhc.co.uk by Monday 6th June.
If you are thinking of coming to watch then please note that unlike last year spectators need tickets, but you can watch England men and women vs Belgium after the mixed finals.
Please also note that parking at Lee Valley is not permitted for spectators but parking is nearby, email pies@norfolkpies.co.uk if you need more details.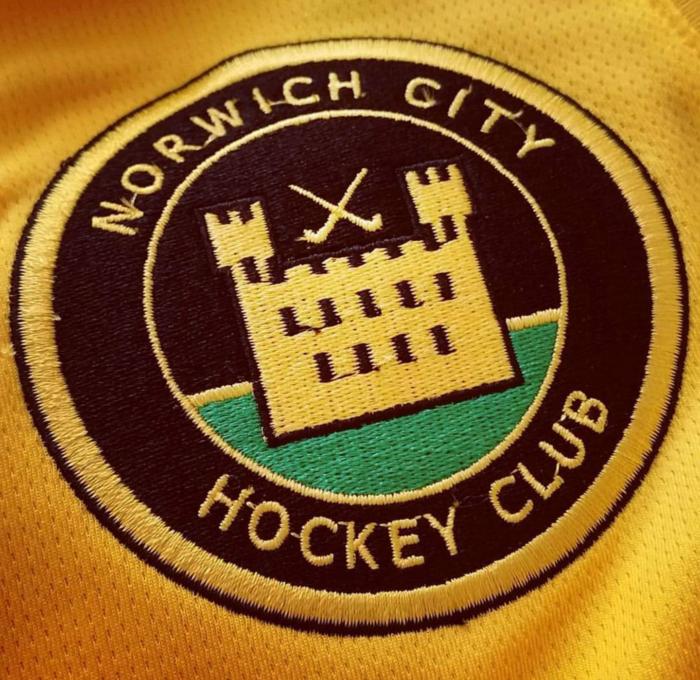 AGM & Club Vacancies
2 Jun 2022
Just a gentle reminder that our club's AGM is to be held at TRF on Monday 6th June 2022 at 7pm. If you can please come and attend in person but if not the AGM can also be attend via zoom (usual club details - stay at home link). Last year's AGM minutes can be found on our website in the Library section under Information.
Next season we have various club vacancies which need to be filled. All these vacancies are vital to the running of our club.
The vacancy of Welfare Officer is a role which as a club we are mandated by England Hockey (EH) to have and if this role is not filled we are in danger of not being able to play next season. We need someone to be a point of contact point and to ensure that as a club we report, address and identify any safeguarding concerns together with ensuring DBS checks are carried out. EH welfare procedures are on their website together with a supportive Welfare office. Guidance and training are available. This role could be shared.
Our other vacancies are:
Head Coach
Youth & Minis Co-Ordinator
Social Media Officer
Boys Youth Development Officer
Girls Youth Development Officer
Club Secretary
League Liaison Officer
First Aid Officer
If you are interested in any of these roles and want to find out more about any of the positions please contact Karren (longy40@hotmail.co.uk) or Ali (aliwardale@aol.com).
See you there!
---
You can send any News articles you wish to have published here by sending an email to news@norwichcityhc.co.uk