Latest News
NEWS ARTICLES
Annual General Meeting - 26th May 2021 - 7pm
26 Apr 2021
As a club, we are working towards holding our Annual General Meeting on Wednesday 26th May 2021 at 7pm. As last year, we are planning to hold this meeting via Zoom, however this may change when further Government and England Hockey guidance is known.
There are several vacancies throughout the club which will be published shortly and if you can spare some time (however limited) it would be a great help. .
Latest Covid Guidance for Return to Play 29 March 2021
30 Mar 2021
Returning to Hockey at Taverham
Guidance for Players attending coaching sessions and matches from 29 March under COVID-19 restrictions (Step 4 of England Hockey Return To Hockey)
PRIOR to attending a training session or playing a competitive match:
All players MUST sign the England Hockey Participation Agreement prior to attending any training session or competitive match (this only has to be done once). Players will not be allowed to take part in any activity having not completed this: https://forms.office.com/FormsPro/Pages/ResponsePage.aspx?id=NvkYmuiQxU--asEa8eSc6g-NqKCAUipGoe_luyiEaiZUMlE4NUVKRDZENzJGNUtNVEE5NVlXME9ETC4u
All players must read the below guidelines before attending any hockey related activity. Players must also be aware of the Norwich City HC COVID-19 Officer, as this is the person to contact regarding any problems, concerns or queries. The COVID-19 Officer will co-ordinate all of the club's COVID risk assessments and guidelines.
If you develop COVID-19 symptoms you must advise the COVID-19 Officer so that any necessary action can be taken to protect your club mates.
COVID-19 Officer: EMILY WINTER
Contact Number: 07922 281926
Contact Email: emily-r-winter@hotmail.co.uk
PREPARING TO PLAY
• Due to the limit of 30 players per session you must contact the relevant coach or captain in charge of the session you wish to attend to register your attendance. Please DO NOT attend if you are not booked onto the session as you may be turned away.
• If you are contacted by the club's COVID 19 officer to self-isolate you must comply and stay away from any hockey related activity. (You may return once the appropriate isolation period has finished).
• You must never attend a session if you are displaying any COVID 19 symptoms. These include; A High Temperature (above 37.8C); A New Continuous Cough; A Loss of, or Change to your Sense of Smell or Taste; Shortness of Breath; A Sore Throat; Feeling Generally Unwell; Been in Close Contact with/Living with a Suspected or Confirmed Case of COVID-19 in the previous 2 weeks.
You must self-check before each hockey related activity. It is your responsibility to protect yourself and your team mates.
• All participating members should follow the government advice on travelling, currently transport must not be shared outside housholds (https://www.gov.uk/guidance/coronavirus-covid-19-safer-travel-guidance-for-passengers) including minimising use of public transport and encouraging walking and cycling to activities.
• All NCHC participants should arrive changed and ready to play as no changing facilities will be available.
• No changing facilities will be available for visiting teams or umpires.
• You should bring all the equipment you need with you, gum shield, water bottle etc which are identifiable.
• Bring a white and a dark shirt to coaching sessions as bibs will not be available for use
• Insurance - ensure you are suitably insured for the activity you are undertaking, see England Hockey's Health and Safety advice.
• First Aid Provision - Ensure you bring suitable provisions e.g. plasters, wipes so that you can provide your own first aid for minor injuries that you may suffer
ACCESS
• On arrival at TRF please park with consideration for others, if you are near other cars please wait until they have emptied before getting out. Do not congregate in the car park but proceed to the players areas which will be signposted
• Participants should arrive no more than 10 minutes prior to the start time of the coaching session to avoid congestion.
• Captains will advise meet times for matches, but players should congregate on the grass in the specified warm up area. For matches players should enter the pitches via the gates at the golf club end of the pitch while teams leaving the pitch will vacate via the gates at the clubhouse end. Please ensure players vacating the pitch are given time to do so.
• Captains and officials should ensure both home and away teams vacate the pitch as quickly as possible.
• For coaching sessions please allow others to leave before you enter the pitch - if you need to wait then do so away from the pitch on the grass area clear of the gates.
• Hygiene - in line with government advice wash hands before and after activity and regularly use hand sanitiser. Hand Sanitiser will be available at the entrance to the pitches and must be used on entering and leaving the pitch, please if possible bring your own sanitiser.
• There is a one way system in operation around the clubhouse in order to avoid congestion and contact between users. Please approach the pitches via the BMX track side of the clubhouse and exit around the High School side of the clubhouse.
DURING A HOCKEY RELATED SESSION
• For coaching sessions players will be allocated to groups of 30 (Including Coaches) and should remain in these groups. Groups will be allocated a pitch area and players must stay in these groups during the entire session.
• If you feel ill with coronavirus symptoms during a session you must leave the session immediately and contact the club's COVID 19 officer.
• Arrive changed and ready to play. Shower at home, and do not use the venue's changing area. There will be NO access to the clubhouse for changing.
• Toilets - will be available for use and can be accessed via the main entrance. Please obey the one way system round the clubhouse when entering and exiting the clubhouse. Please wear a mask in the clubhouse and take notice of the restricted numbers allowed in the toilets.
• When there is a break for whatever reason players much remain socially distanced away from each other. This includes before and after sessions.
• No equipment should be shared (Sticks, Gumshields, Facemasks, Water Bottles, GK equipment etc.) unless it has been left for 72 hours or disinfected immediately before use.
• Players should not touch any of the hockey balls with their hands and should try to use their sticks or feet when the ball goes out of play.
• There is an additional risk of infection in close proximity situations where people are shouting or conversing loudly. If possible, players should therefore avoid shouting or raising their voices when facing each other during, before and after games.
• No handshakes with other players or close contact during goal celebrations
• No team huddles for team talks or around penalty corners
• Spitting or rinsing your mouth with water should be avoided
• Avoid touching gates/fences/goals unless absolutely necessary.
• Bags and equipment can be left at the side of the pitch in the designated marked areas. They should be laid down and NOT leant against the fences.
• The dug outs will not be in use and players should NOT store kit in the dug outs.
• Spectators are NOT currently allowed except for welfare purposes that allows one parent for under 18 players. These spectators should use the grass area in front of the H2O pitch and along the mound by the Sand pitch, but spectators should refrain from touching the fences.
• Spectators MUST follow the Government social distancing guidelines and stick to legal gathering limits.
AFTER TRAINING / MATCHES
• Only the coaches or captains should pick up or touch equipment with their hands, this includes moving goals (Which should only be moved wearing gloves).
• Players should take all their rubbish away with them as there will be no bins available at TRF
• Ensure you leave the pitch quickly (within 10 minutes of the end of your coaching session/ as quickly as possible after a match) so that the space is empty for players arriving for the next session.
• Social distancing MUST be maintained at all times before and after matches in accordance with Government guidelines
• Good hygiene practice should continue to be followed with equipment disinfected or left for 72 hours.
• Players should pay match and training fees online wherever possible or contactless.
• If you feel ill within 14 days of a hockey related session with coronavirus symptoms you must contact the clubs COVID 19 officer.
FIRST AID - 'Taken from NCHC Guidelines'
Wherever possible, minor injuries should be self-treated so that social distancing can be maintained. Advice can be offered by a socially distanced First Aider.
Serious Injuries during play should still be treated, participant health and safety is of utmost importance. Any NCHC club member that is administering first aid should wear PPE to protect themselves when they are within 2 meters of an injured player. After administering first aid both the injured player and first aider should wash their hands or sanitise thoroughly. Norwich City Hockey Club will both provide and ensure that each hockey related activity has a first aid kit available containing PPE.
TRF - CLUBHOUSE
Please note that for the time being the Taverham Recreational Facilities Clubhouse remains closed to all uses except for the use of toilets as mentioned in the above guidelines. TRF will open the clubhouse for other facilities when it deems safe to do so and we will update our guidance in accordance with that.
***PLEASE NOTE***
The England Hockey Code of Ethics and Behaviour (Respect) will be adapted to ensure a commitment for all involved to adhere to Covid-19 adaptations.
By attending a coaching session you agree to allow a first aider treat you in case of a serious injury.
By reading these guidelines and by attending a hockey related activity you thereby agree to them and if you fail to comply you may be asked to leave your session and suffer club sanctions.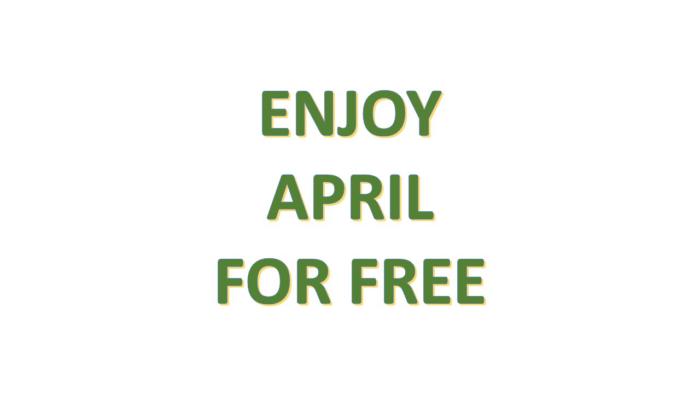 Match & Training Fees - April 2021
27 Mar 2021
Dear Club Members,
Never in the history of Norwich City Hockey have we been unable to play hockey and we have no doubt that the 2020/2021 season will be the season we talk about the most for many years to come.
During the Pandemic, we went through national lockdowns and our social interaction dramatically reduced as we stayed at home, which in turn helped protect the NHS which ultimately helped saved lives. We owe a debt of gratitude to all our frontline workers.
As from Monday 29th March we are able to resume playing hockey and we have been busy making plans to resume training together with arranging matches with local teams. This has all been arranged though out April.
As a club, we are hearing that it is the social interaction which players are missing and that they are looking forward to catching up with friends whilst being able to play hockey again.
With this in mind the club has decided that all training and friendly match fees, starting 29th March and continuing until the end of April, will be free of charge.
However in order for the club to be able to absorb these training and pitch fees, we need those players who have a debt against their name or have not paid any membership fee to make payment to take advantage of this offer.
Players who have not paid their membership fee will not be eligible to attend training or play matches. An email will be issued to individuals whose membership fee is outstanding requesting payment
If you are unsure whether you have any outstanding match fees or training fees, please login to your account, check your member's activity and make any necessary payment. Anyone whose debt is over £36 is ineligible to attend training or play matches until that debt is cleared.. An email will be issued to individuals indicating their outstanding debts. If any player is any doubt after checking their member's activity or has difficulty with any payments please contact our treasurer, Maria (accounts@norwichcityhc.co.uk).
Hopefully as we take these tentative steps out of lockdown we can start to get back to normality on and off the pitch. Here's hoping!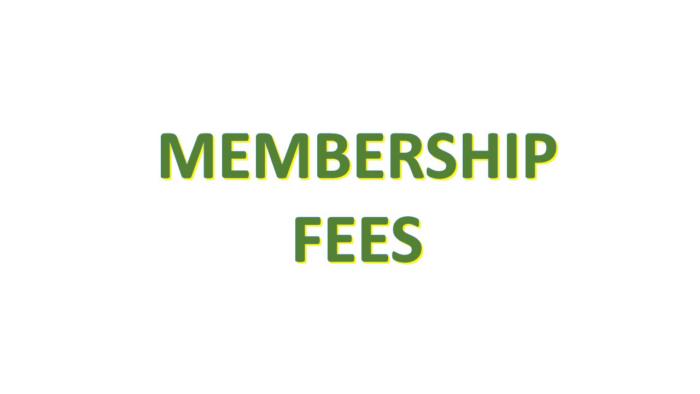 Membership Fees 2020/2021
27 Mar 2021
The Executive Committee, over the last couple of weeks, has been working hard to ensure that a fair and consistent approach is taken to reimbursing all players for membership fees for the 2020/2021 season together with ensuring the club stays afloat financially as additional fees, such as affiliation and insurance, still have to be paid.
We are now in a position to communicate this decision.
We are happy to confirm that Norwich City Hockey Club, for the 2021/2022 season, will look to discount all your membership fees paid to the club to 50% of their original value. In ensuring fairness across the club and in order that we can offer this discount, two considerations have been introduced and they are:-
1. Players will receive a 50% discount off an equivalent membership/subscription (like for like) for the 2021/2022 season (examples only below) i.e.
(a) if a player had a platinum membership (full cost was £330) - the same package must be purchased for the 2021/2022 season - membership becomes £165.00.
(b) if a player had a basic membership(full cost was £100) and paid for their games - the same package must be purchased for the 2021/2022 season - membership becomes £50.00
The 50% discount for memberships next season applies regardless of your payment method choice (DD or full payment).
We are aware that some players cancelled their direct debits or have not paid membership and therefore we will only credit players who have paid the full membership amount. Players whose membership is overdue will be contacted shortly.
2. A player's account must have no outstanding debt attached to it. Any outstanding debt must be paid in order to obtain their 50% discount against next season. If the debt is not paid then normal membership payment options will apply.
If you are unsure if this applies to you, please check your members activity and make any payment necessary. An email will also be issued to any individuals requesting payment of their outstanding debts.
If any player has any queries, or is experiencing financial difficulties, please contact our treasurer, Maria (accounts@norwichcityhc.co.uk), who will in complete confidence, deal with your query.
Mini-hockey fees will be dealt with separately.
We all know that this season has been really difficult, not only on a hockey level but also on a personal level and as a club we wanted to thank you for your patience and continued support throughout these difficult times.
With this in mind we wanted to give something back to players who are keen to get back on the pitch and socialise with other players and therefore we will very shortly be announcing a little treat so watch this space!
Return to play!!!
16 Mar 2021
Dear Club Members
We hope that you and your family have kept safe and well during this latest government lockdown.
It was announced in the UK Government's most recent roadmap that recreational sport would be given the green light from Monday 29th March. However we are still awaiting for England Hockey and the Government's department for sport, culture and media guidance on what this would look like.
Our current plans as from Monday 29th March is to resume training in some capacity for all teams at the usual times and days. This training may take a more 'informal' approach with less focus on coaching and more on playing matches. We also plan to resume some local friendly matches on Saturday 10th, 17th & 24th of April with the details of these fixtures being released on the website, please if you can start to fill in your availability on the website in preparation for this. This is the most recent and up to date plan on how we all hope we can return to hockey but this depends on any guidance and restrictions which are put in place.
In relation to our junior and 'minis' hockey once we have further details and guidance we will begin to plan what a return to youth hockey might look like.
Our season is effectively over apart from the Mens 1st XI who have been given an opportunity to secure a National League place. We are awaiting for further guidance on this. The EH championships such as the Masters, Mixed and Junior (U18s, U16s etc) cups are still currently active and a decision will once again be made in the coming weeks.
A decision regarding memberships and match fees is still to be decided and we hope to communicate this in the next couple of weeks.
Thanks once again to all our club members for their continued support throughout what has been one of the most difficult and disruptive hockey seasons we have all faced, however there is light at the end of the tunnel and we all can look forward to a return to the pitch in one form or another in the coming weeks.
NCHC Executive Committee
---
You can send any News articles you wish to have published here by sending an email to news@norwichcityhc.co.uk