2021-2022
Results
Womens 1st XI
East Premier Division
Fixture
Result
Score
Scorers
POTM
Mar 26 vs Dereham 1
Mar
26
Dereham 1
  A  
  [L]  
(A)  L
W

W  

2-1
Krystal Bishop,Olivia Williams
Jocasta Staines
Mar 19 vs Upminster 1
Mar
19
Upminster 1
  H  
  [L]  
(H)  L
W

W  

2-0
Ellie Brine,Krystal Bishop
Felicity Williams
Mar 12 vs Harleston Magpies 2
Mar
12
Harleston Magpies 2
  A  
  [L]  
(A)  L
D

D  

2-2
Krystal Bishop,Olivia Williams
Niamh Campbell
Mar 05 vs Bishop Stortford 1
Mar
05
Bishop Stortford 1
  H  
  [L]  
(H)  L
L

L  

2-4
Stacey Lee,Lucy Tilbrook
Ellie Brine
Feb 26 vs Cambridge City 2
Feb
26
Cambridge City 2
  A  
  [L]  
(A)  L
W

W  

2-1
Krystal Bishop,Krystal Bishop
Niamh Campbell
Feb 19 vs City of Peterborough
Feb
19
City of Peterborough
  A  
  [EH CUP]  
(A)  EH CUP
L

L  

6-7
Krystal Bishop,Micayla Tootill,Emily Francis,Grace Hanworth-Knights,Stacey Lee,Micayla Tootill
Georgina Barratt
Feb 12 vs St Albans 2
Feb
12
St Albans 2
  H  
  [L]  
(H)  L
W

W  

3-1
Krystal Bishop,Olivia Williams,Felicity Williams
Sophie Mullan
Feb 05 vs Ipswich East-Suffolk 1
Feb
05
Ipswich East-Suffolk 1
  A  
  [L]  
(A)  L
W

W  

6-1
Niamh Campbell,Niamh Campbell,Krystal Bishop,Olivia Williams,Lucy Tilbrook,Krystal Bishop
Niamh Campbell
Jan 29 vs Old Loughtonians 1
Jan
29
Old Loughtonians 1
  H  
  [L]  
(H)  L
W

W  

1-0
Krystal Bishop
Helen Busfield
Jan 22 vs City of Peterborough 1
Jan
22
City of Peterborough 1
  A  
  [L]  
(A)  L
W

W  

3-0
Niamh Campbell,Stacey Lee,Rosie Ringer
Summer Haylock
Jan 15 vs Cambridge University 1
Jan
15
Cambridge University 1
  H  
  [L]  
(H)  L
W

W  

3-2
Olivia Williams,Krystal Bishop,Niamh Campbell
Olivia Williams
Dec 18 vs Bury St Edmunds 1
Dec
18
Bury St Edmunds 1
  A  
  [EH CUP]  
(A)  EH CUP
W

W  

4-2
Olivia Williams,Felicity Williams,Olivia Williams,Krystal Bishop
Lucy Tilbrook
Dec 11 vs Sudbury 1
Dec
11
Sudbury 1
  A  
  [L]  
(A)  L
L

L  

0-1
Hanna Hall
Dec 04 vs Dereham 1
Dec
04
Dereham 1
  H  
  [L]  
(H)  L
W

W  

5-0
Rosie Ringer,Rosie Ringer,Micayla Tootill,Krystal Bishop,Krystal Bishop
Sophie Mullan
Nov 27 vs Upminster 1
Nov
27
Upminster 1
  A  
  [L]  
(A)  L
W

W  

3-0
Ellie Brine,Ellie Brine,Stacey Lee
Jocasta Staines
Nov 20 vs Harleston Magpies 2
Nov
20
Harleston Magpies 2
  H  
  [L]  
(H)  L
W

W  

1-0
Krystal Bishop
Georgina Barratt
Nov 13 vs Bishop Stortford 1
Nov
13
Bishop Stortford 1
  A  
  [L]  
(A)  L
L

L  

2-3
Stacey Lee,Stacey Lee
Stacey Lee
Nov 06 vs Cambridge City 2
Nov
06
Cambridge City 2
  H  
  [L]  
(H)  L
W

W  

2-1
Stacey Lee,Olivia Williams
Rosie Ringer
Oct 30 vs St Albans 2
Oct
30
St Albans 2
  A  
  [L]  
(A)  L
W

W  

4-2
Stacey Lee,Rosie Ringer,Olivia Williams,Olivia Williams
Olivia Williams
Oct 16 vs Ipswich East-Suffolk 1
Oct
16
Ipswich East-Suffolk 1
  H  
  [L]  
(H)  L
W

W  

6-0
Krystal Bishop,Krystal Bishop,Niamh Campbell,Stacey Lee,Olivia Williams,Rosie Ringer
Krystal Bishop
Oct 09 vs Old Loughtonians 1
Oct
09
Old Loughtonians 1
  A  
  [L]  
(A)  L
W

W  

4-2
Krystal Bishop,Stacey Lee,Olivia Williams,Krystal Bishop
Lucy Walton
Oct 02 vs City of Peterborough 1
Oct
02
City of Peterborough 1
  H  
  [L]  
(H)  L
D

D  

2-2
Felicity Williams,Ellie Brine
Lucy Tilbrook
Sep 25 vs Cambridge University 1
Sep
25
Cambridge University 1
  A  
  [L]  
(A)  L
W

W  

3-2
Krystal Bishop,Krystal Bishop,Olivia Williams
Summer Haylock
Sep 18 vs Sudbury 1
Sep
18
Sudbury 1
  H  
  [L]  
(H)  L
L

L  

2-5
Niamh Campbell,Stacey Lee
Jocasta Staines
Sep 11 vs Dereham 1
Sep
11
Dereham 1
  H  
  [F]  
(H)  F
W

W  

6-1
Krystal Bishop,Pui Foung Chung,Pui Foung Chung,Stacey Lee,Ella Gill,Olivia Williams
Pui Foung Chung
Sep 08 vs UEA 1
Sep
08
UEA 1
  A  
  [F]  
(A)  F
W

W  

13-1
Krystal Bishop,Krystal Bishop,Krystal Bishop,Krystal Bishop,Krystal Bishop,Ellie Brine,Ellie Brine,Niamh Campbell,Niamh Campbell,Jocasta Staines,Jocasta Staines,Olivia Williams,Olivia Williams
Niamh Campbell
Sep 04 vs Bury St Edmunds 1
Sep
04
Bury St Edmunds 1
  A  
  [F]  
(A)  F
W

W  

5-1
Ellie Brine,Ellie Brine,Micayla Tootill,Felicity Williams,Niamh Campbell
Micayla Tootill
Sep 01 vs Watton 1
Sep
01
Watton 1
  H  
  [F]  
(H)  F
W

W  

4-0
Lucy Tilbrook,Olivia Williams,Olivia Williams,Micayla Tootill
Pui Foung Chung
Aug 28 vs Harleston Magpies 2
Aug
28
Harleston Magpies 2
  H  
  [F]  
(H)  F
W

W  

3-1
Krystal Bishop,Felicity Williams,Stacey Lee
Jocasta Staines
Aug 21 vs Selection Game
Aug
21
Selection Game
  H  
  [F]  
(H)  F
P

P  

P-P
 

D (2-2)  

   12/03/2022 - W1
   vs Harleston Magpies 2 (A / L)


HARLESTON 2S 2 - 2 NORWICH CITY 1S
WOMENS 1ST XI - 12/03/2022 VS HARLESTON MAGPIES 2 (A)

TEAM: Womens 1st XI
DATE: 12/03/2022
FIXTURE: Womens 1st XI VS 12/03/2022
HEADLINE: Harleston 2s 2 - 2 Norwich City 1s
LEAGUE: EAST PREMIER DIVISION
VENUE: HARLESTON
RESULT: 2-2

REPORT:

After last weeks disappointing result, the Womens 1s were desperate to win the local derby to keep the pressure on at the top. Their intent was clear from the pushback and from the first attack of the game, some great first time passing involving Olivia Williams, Jocasta Staines and Stacey Lee saw Krystal Bishop rounding the keeper but last gasp pressure from a defender saw her reverse stick shot just fly wide of the goal.
A quick breakaway saw Magpies penetrate the city defence, the game seemed to go into slow motion with a Magpies attacker first to the slow cross and her mishit shot wrong footed Summer Haylock for Magpies to open the scoring against the run of play.
Norwich upped the tempo again, Pui Foung Chung and Lucy Tilbrook worked the ball down the right channel to Jo who split the defence with a great through ball and Olivia slipped the ball home leaving City going into the break on level terms
The second half saw City dominate possession. The defensive unit, with Hannah Jarvis in particular, looked composed on the ball and snuffled out any Magpie threat. The midfield exerted their dominance, hard tackling from Micalya Tootill and Helen Busfield and with Ellie Brine breaking up play high up the pitch Magpies failed to get a foothold. Another well worked move down the right hand side and a pacy run from Rosie Ringer gave Krystal the opportunity to give City the lead which she duly took with a composed finish.
City were however left to rue a number of missed opportunities to take the game away from Magpies and with only a few minutes left on the clock a straight strike from a penalty corner was cruelly deflected home to leave the derby at a stalemate. From the pushback City almost scored the winner but a great block and clearance from the young Magpies keeper saw the game end in a draw, a result which did neither team any favours in the promotion battle.

 

L (2-4)  

   05/03/2022 - W1
   vs Bishop Stortford 1 (H / L)


TOP OF THE TABLE CLASH FOR CITY 1S
WOMENS 1ST XI - 05/03/2022 VS BISHOP STORTFORD 1 (H)

TEAM: Womens 1st XI
DATE: 05/03/2022
FIXTURE: Womens 1st XI VS 05/03/2022
HEADLINE: TOP OF THE TABLE CLASH FOR CITY 1S
LEAGUE: EAST PREMIER DIVISION
VENUE: TRF
RESULT: 2-4

REPORT:
City faced a top of the table clash with promotion to National League on the cards. We were out of the blocks early and within the first five minutes a great interception from Niamh Campbell and a quick ball to Stacey Lee led to Lee turning the defender and reverse smashing it into the net. Great saves from Summer Haylock helped City keep their lead but they were starting to weaken. Stortford capitalised on this and found themselves too often in our D but the pressure of Lucy Walton, Hannah Jarvis and Hannah Nunn kept them at bay. A few minutes to half time and Stortford managed to work the ball around City's defence to sneak one in.

City were determined to start the second half stronger, Pui Foung Chung, Lucy Tilbrook and Felicity Williams fought hard to win and distribute the ball, Olivia Williams and Krystal Bishop made great leads upfront but unfortunately little chances were created. A well drilled short corner from Bishops Stortford saw them take the lead. 2 minutes later a quick turn over from Stortford found an unmarked player on the far post, 3-1. City's heads dropped and yet another 2 minutes later a rebounded short corner found the net, 4-1. City knew this wasn't over, screwed their heads back on and came back fighting. Hanna Hall and Ellie Brine fought tirelessly in the middle and City won a short corner. A practiced routine led to a deflected ball and a mid-air shot from Lucy Tilbrook found the net. At 4-2 City still had a lot to do. A few more short corners won and chances created but City couldn't convert. Final score 4-2.

 

W (2-1)  

   26/02/2022 - W1
   vs Cambridge City 2 (A / L)


CITY'S WINNING STREAK CONTINUES
WOMENS 1ST XI - 26/02/2022 VS CAMBRIDGE CITY 2 (A)

TEAM: Womens 1st XI
DATE: 26/02/2022
FIXTURE: Womens 1st XI VS 26/02/2022
HEADLINE: CITY'S WINNING STREAK CONTINUES
LEAGUE: EAST PREMIER DIVISION
VENUE: CAMBRIDGE CITY
RESULT: 2-1

REPORT:
An abject first half saw Norwich fall behind by 1 and miss a flick. After an encouraging half time talk from Pies, the team set about restoring parity. More cohesive team play saw passes finding sticks and successful runs, Sophie working tirelessly in midfield won a number of fouls. From one of these Felicity Williams split the defence with sister Olivia Williams picking up the ball, her shot was saved by the keeper but Krystal was quickest to the rebound and unleashed an unstoppable upright reverse into the bottom corner. With the clock running down Niamh Campbell (POM) won the ball in the middle of the pitch and found Krystal free in the D. With a defender straight on her, pushing her to the byline, it looked like the chance had been missed but in Bishop style she squeezed the shot in the tightest of angles, to keep city's winning streak going.

 

L (6-7)  

   19/02/2022 - W1
   vs City of Peterborough (A / EH CUP)


CUP MATCH CLASH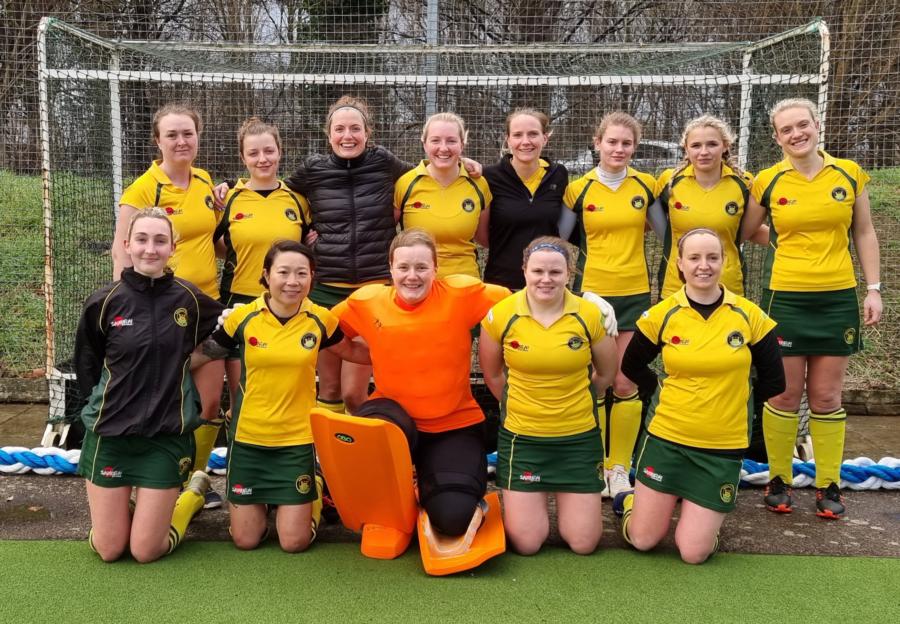 WOMENS 1ST XI - 19/02/2022 VS CITY OF PETERBOROUGH (A)

TEAM: Womens 1st XI
DATE: 19/02/2022
FIXTURE: Womens 1st XI VS 19/02/2022
HEADLINE: CUP MATCH CLASH
LEAGUE: EAST PREMIER DIVISION
VENUE: BRETTON GATE
RESULT: 6-7

REPORT:

City headed to Peterborough with a team consisting of 1st and 2nd team players. With both teams having a great season and training together City played well from the off. Early pressure on the Peterborough defence was rewarded with a goal with Krystal Bishop hammering the ball into the bottom right of the goal. This pushed Peterborough to attack and they began to press well and put consistent pressure on the back three of Pui Fong Chung, Hannah Nunn and Danielle Sizer. Peterborough produced a few chances on goal including a 1 on 1 but were denied by POTM GK Georgina Barratt. City absorbed the pressure and the half time whistle blew with City 0-1 up.

In the second half Peterborough came out fighting and finally found the backboard with a strong shot to the bottom right of the city goal. City upped their game with some wonderful attacks forward from Stacey Lee, Sophie Bendon and Grace Hanworth-Knights which culminated in a 3 on 1 with the keeper but City couldn't capitalise on the opportunity. City continued to work hard with the Midfield of Lauren Lawrie, Ellie Brine and Emily Francis linking up well. Further pressure from Peterborough was absorbed by the city defence with Micayla Tootill making some key tackles when Peterborough were on the break, Georgia Cleveland making a diving deflection away from goal and Hannah Nunn making her second save off the line to keep the score 1-1. The whistle blew and it was down to flicks.

Krystal Bishop, Stacey Lee, Emily Francis, Grace Hanworth-Knights and Micayla Tootill stepped up and produced some great strokes. GK Georgina Barratt made some saves and got a touch on many of the Peterborough flicks but it wasn't to be. City came off the pitch proud despite the result as everyone stepped up regardless of what team they usually play for and fought hard till the end.

 

W (6-1)  

   05/02/2022 - W1
   vs Ipswich East-Suffolk 1 (A / L)


IE-YES WE CAN
WOMENS 1ST XI - 05/02/2022 VS IPSWICH EAST-SUFFOLK 1 (A)

TEAM: Womens 1st XI
DATE: 05/02/2022
FIXTURE: Womens 1st XI VS 05/02/2022
HEADLINE: IE-YES WE CAN
LEAGUE: EAST PREMIER DIVISION
VENUE: Ipswich School
RESULT: 6-1 Win

REPORT:
Norwich City kept their momentum going at the top of the league with a convincing team performance against IES despite taking a threadbare squad of 12 down the A140.

City raced out of the blocks barely allowing IES any time on the ball and were rewarded early in the game, a smart interception from Fongy and strong running from Harriet down the right channel saw the ball being worked around the midfield finding Niamh in space inside the 25, her quick pass found Lucy open inside the circle and her first time slap saw the ball evade the keeper to open the scoring.

City continued to control the game and a great team goal saw a quick interchange between Jo, Sophie and Stacey with the ball again finding Niamh free at the top of the D and her slipped pass to the left gave Oli the opportunity to unleash her trademark disguised slap to the far post which arrowed into the corner of the goal with Stacey shepherding the ball over the line.

From the first short corner of the game a slip right gave Oli the chance to rocket the ball towards the right post finding Krystal sliding in to divert the ball into the goal.

The game saw a lull as City conserved energy but with half-time approaching Hannah Hall made a great defensive block, Hannah Jarvis was quickest to the rebound, her smart thinking sent the ball up the middle and after eliminating a couple of players with her silky skills Sophie passed onwards leaving Stacey and Krystal to play a wall pass around the last defender. Krystal never looked like missing and with her normal guile secured her second of the game.

IES changed tactics after half-time and became more intent to disrupt the free flowing hockey of City. Midway through the scrappy half, City did manage to assert a little more dominance and Oli found herself with time and space on the baseline and her lifted pass to the P spot saw Niamh hit a powerful half-volley past a helpless keeper into the side netting to make the score 5-0.

With the City defence setting up for what they thought was a 16, they were caught out of position by the decision being given the other way and with their first attempt at goal IES pulled a goal back.

City had the last laugh and the final goal as after a couple of last gasp defensive blocks within the circle, the ball fell to Niamh and her mistimed reverse upright shot saw the ball squirm past the keeper and over the line to complete a comprehensive 6-1 win

 

W (3-0)  

   22/01/2022 - W1
   vs City of Peterborough 1 (A / L)


CITY CONTINUE WINNING FORM AWAY AT PETERBOROUGH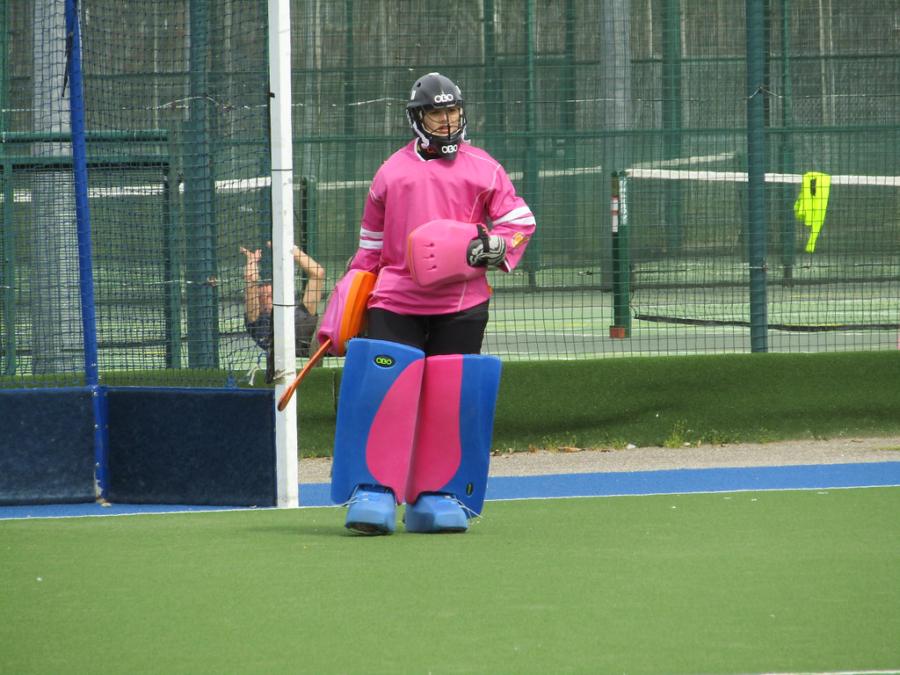 WOMENS 1ST XI - 22/01/2022 VS CITY OF PETERBOROUGH 1 (A)

TEAM: Womens 1st XI
DATE: 22/01/2022
FIXTURE: Womens 1st XI VS 22/01/2022
HEADLINE: City continue winning form away at Peterborough
LEAGUE: EAST PREMIER DIVISION
VENUE: BRETTON GATE
RESULT: 3-0

REPORT:

The women's 1s travelled to Peterborough on Saturday for an early push-back against CoP women's 1s. Having drawn with the team at the start of the season, City were eager to take the 3 points.

City started strong, pushing high, with Olivia Williams and Stacey Lee showing some slick stick skills up front. Working the ball from defence, Niamh Campbell received the ball in front of goal and with a beautiful rollout slid the ball around the goalkeeper into the goal.

City were determined not to let the lead escape them despite CoP's best efforts to get one back. POTM Summer Haylock led City's defence from the goal, commanding her attentive defence to mark players, intercept the ball and make great tackles, if the ball managed to make it through she was always ready and made some great reactive saves and strong kicks to clear the ball out of the D. Sophie Mullan sat in front of defence and made many much needed tackles and distributed the ball effectively up and down the pitch. Ellie Brine did a great job breaking up the CoP defence creating holes for the ball to slide into and creating opportunities to score.

The strength in City's defence gave the rest of the team the confidence to push for another goal, Hannah Nunn played the ball from a 16 to Lucy Tilbrook on the wing, who drove the ball up the line eliminating players, she passed it across to Niamh Campbell. Niamh played a cheeky '1,2' pass with Stacey Lee and then onto Rosie Ringer who crossed a beautiful ball towards the back post for Stacey Lee to dive and neatly put the ball into the goal with her reverse stick, definitely one to remember!

City were 2-0 up but CoP didn't give up and continued to put the pressure on, however City weren't finished yet and caught the opposition on the break. Olivia Williams passed the ball to Niamh who crossed the ball into the D to Rosie Ringer, Rosie picked up the ball, rolled out and took a beautiful shot and scored!

City went into half-time 3-0 up. Coach Pies was impressed with City's performance and urged them to keep their shape and keep the pressure on.

CoP came back hard in the second half and were desperate to try and score, but City's defence were up to the challenge with Hannah Nunn and Hannah Jarvis both working tirelessly to mark CoP's best players out of the game and made lots of great tackles. CoP won some short corners but nothing came of them due to the excellent first runner, Hanna Hall stopping any potential shots.

CoP continued to press high in their numbers however Jocasta Staines and Helen Busfield did well to weave in and out of the press, receive the ball, and distribute it across the pitch into space for Harriet Preston and Pui Foung Chung to charge up the line dangerously. Despite not scoring any more goals, City were comfortable throughout the second half and demonstrated their grit and character and took the well-earnt 3 points back to Norwich.

 

L (0-1)  

   11/12/2021 - W1
   vs Sudbury 1 (A / L)


'STAND UP'
WOMENS 1ST XI - 11/12/2021 VS SUDBURY 1 (A)

TEAM: Womens 1st XI
DATE: 11/12/2021
FIXTURE: Womens 1st XI VS 11/12/2021
HEADLINE: 'Stand Up'
LEAGUE: EAST PREMIER DIVISION
VENUE: GREAT CORNARD SPORTS CENTRE
RESULT: 0-1

REPORT:
Sudbury 1s vs Norwich City Womens 1s
POTM : Hanna Hall

The Womens 1s last league game before the Christmas break saw them travel down to Sudbury, where they were desperate to come home with 3 points to continue the pressure on top of the league Bishop Stortford.
City started the first half well with most of the possession, Olivia Williams, Stacey Lee and Krystal Bishop looked dangerous on the break but were unable to convert against a solid Sudbury defense. Jocasta Staines and Ellie Brine worked tirelessly in the midfield to create chances, win the ball back and pressurise the opposition. Both teams had chances to take the lead but it was Lucy Tilbook who made an incredible tackle in the D to stop Sudbury scoring just before half time. 0-0 at half time and a encouraging team talk by Coach Matthew Brine.
Up the intensity and play our hockey.
The rotating back line of Harriet Preston, Hannah Nunn, Lucy Walton and Pui Fong Chung all gave solid performances, closing down players and making great tackles, but Sudbury were awarded a short corner soon into the second half, Summer Haylock made a couple of great saves in quick succession but unfortunately a penalty strike was awarded for Sudbury to take the lead 1-0.
City worked so hard to create chances, Felicity Williams controlled the play beautifully in the middle, Rosie Ringer made a fantastic lead to create a chance on goal but once again the Sudbury defense were strong enough to prevent city from scoring.
A rather frustrating game, where unfortunately things just didn't seem to go our way.
Final score 1-0 to Sudbury.

 

W (1-0)  

   20/11/2021 - W1
   vs Harleston Magpies 2 (H / L)


ANOTHER TOP OF THE TABLE CLASH FOR CITY
WOMENS 1ST XI - 20/11/2021 VS HARLESTON MAGPIES 2 (H)

TEAM: Womens 1st XI
DATE: 20/11/2021
FIXTURE: Womens 1st XI VS 20/11/2021
HEADLINE: Another Top of the Table Clash for City
LEAGUE: EAST PREMIER DIVISION
VENUE: TRF
RESULT: 1-0

REPORT:
Norwich City L1s took to the pitch at Taverham determined to play the style of hockey that has enabled them to compete with the best teams in the league. The first half saw end to end action with both teams testing each other. City came close to converting a couple of penalty corners but couldn't break the deadlock. Magpies attacked back with a number of passes into the D and had a few short corners but the defensive unit of Micayla Tootill, Hannah Nunn, Pui Fong Chung, Hannah Jarvis and goalkeeper Georgina Barratt ensured nothing made it into the back of the City net and it was tied 0-0 at halftime.


City began the first half with renewed energy with great team work between the midfield of Jo Staines, Ellie Brine, Felicity Williams, Lucy Tilbrook, Sophie Mullan and Helen Busfield ensured Magpies were under constant pressure. Some quick passing and ideal positioning ensured that City continued to get opportunities in the Magpies D. Strong leading runs from Stacey Lee and Rosie Ringer who linked up well with the Midfield continued to pressure Magpies. The deadlock was finally broken with just over 5 minuted left in the game when a set of quick passes which found Krystal Bishop in the D who took the opportunity to put the ball in the roof of the net. City knew that they needed to remain composed for the last minutes of the match. The team worked together to keep Magpies away from goal with some great individual skill, including Oli Williams and Krystal Bishop who managed to hold the ball to use up time. The whistle went shortly after and City secured the 1-0 win with a great team performance. 

 

L (2-3)  

   13/11/2021 - W1
   vs Bishop Stortford 1 (A / L)


CITY FALL JUST SHORT AGAINST LEAGUE LEADERS
WOMENS 1ST XI - 13/11/2021 VS BISHOP STORTFORD 1 (A)

TEAM: Womens 1st XI
DATE: 13/11/2021
FIXTURE: Womens 1st XI VS 13/11/2021
HEADLINE: City fall just short against league leaders
LEAGUE: EAST PREMIER DIVISION
VENUE: Herts and Essex Sports Centre
RESULT: 2-3

REPORT:

The City firsts travelled to Bishops Stortford on Saturday for a midday pass back. The visitors were up for the challenge coming into the game with a 6 game unbeaten streak.

An evenly contested opening quarter saw both teams have breaks and opportunities but it was the home team who broke the deadlock first after converting a clinical penalty corner. Undeterred, City pushed on and a lovely counter attack down the right hand side saw Niamh Campbell drive into the circle and square the ball to the incoming Stacey Lee who found the roof of the net with a first time slap.

City were buoyed by the goal but unfortunately Bishops Stortford won a controversial penalty corner just before the half time whistle which meant a 2-1 lead at the half way mark for the league leaders.

The second half started much like the first with both team grappling for possession of the ball. City kept battling for the equaliser and it finally came with less than 5 minutes remaining. Sophie Mullan won the ball and found Oli Williams in the circle. Oli laid the ball off to Lee who turned strong and found the near corner to make it 2-2.

City couldn't hold on to the final whistle however as Bishops Stortford dispossessed City at the back and broke into the circle. The umpire then made a big call by awarding the home team a penalty stroke after a couple of mistimed tackles from the City defence. The Bishops Stortford player converted from the spot and left the final score 3-2 to the home team.

 

W (2-1)  

   06/11/2021 - W1
   vs Cambridge City 2 (H / L)


NORWICH CITY 1 VS CAMBRIDGE CITY 2
WOMENS 1ST XI - 06/11/2021 VS CAMBRIDGE CITY 2 (H)

TEAM: Womens 1st XI
DATE: 06/11/2021
FIXTURE: Womens 1st XI VS 06/11/2021
HEADLINE: NORWICH CITY 1 VS CAMBRIDGE CITY 2
LEAGUE: EAST PREMIER DIVISION
VENUE: TRF
RESULT: 2-1

REPORT:
NCHC L1s played against Cambridge City L2s at Taverham for a 1:00 push back. It was a tense first 10 minutes to a very evenly match contest. As a team we were determined not to let Cambridge score first or let them score a quick goal at the start of the match. After the first 10, we started to settle into the game and playing our own hockey. With some good plays starting from strong transfers around the back, consequently leading to us starting to penetrate the oppositions D more and more. After three very close attempts of goals from short corners, with a short transfer from a long corner, Jo Staines crossed the ball to the top right of the D, then Rosie Ringer slipped it through to Stacey Lee who strikes into the bottom left hand corner, which came just before half time.

After half time we hit them with some excellent composed hockey, which resulted in a successful short corner, whereby Ellie Brine, Harriet Preston all had trys from rebounds, however Oli Williams got there on the left post to make it 2-0. After Cambridge had a lucky break away goal, the last ten minutes also became very tense and exiting. Overall a brilliant game, with excellent skills and determination from everyone in the team, leading to some lovely compliments from the other team and spectators watching.

 

W (6-0)  

   16/10/2021 - W1
   vs Ipswich East-Suffolk 1 (H / L)


DOMINANT CITY HIT IES FOR SIX
WOMENS 1ST XI - 16/10/2021 VS IPSWICH EAST-SUFFOLK 1 (H)

TEAM: Womens 1st XI
DATE: 16/10/2021
FIXTURE: Womens 1st XI VS 16/10/2021
HEADLINE: Dominant City hit IES for Six
LEAGUE: EAST PREMIER DIVISION
VENUE: TRF
RESULT: 6-0

REPORT:
After a dominant display at Old Loughts last week, City were hoping to get their first home win of the season against second bottom Ipswich-East Suffolk. City started strongly against a bare 11 IES, using the larger squad to our advantage, we pressured them from the off. As usual, we used the wings to our advantage and created many attacking opportunities. Not long after, a great ball from Ella Gill found Stacey Lee for a classy deflection goal. Score: 1-0. City continued to press high against a scrabbling IES defence, and were rewarded when Krystal Bishop intercepted a defensive pass and squared the ball to an unmarked Niamh Campbell for an easy tap in. Score: 2-0. City were unlucky not to score more as the half time whistle went.

City continued how they finished the first half; solid at the back, expansive in midfield and with an aggressive forward line. The high press led by the forwards resulted in another interception by Bishop, whose first shot was saved, but landed nicely for a square pass to Olivia Williams to put past an on rushing keeper. Score: 3-0. Finally the floodgates opened… shortly after, another beautiful attacking display by City led to Stacey Lee dispatching Rosie Ringer to score her first league goal (Wahoo Wahoo). Score: 4-0. This was followed by a lovely one-two between Williams and Bishop, leading to Bishop scoring her first of the game. Score: 5-0. A breakdown in IES play by our midfield created a golden opportunity for our forwards. Some excellent passing led to Lee setting up Bishop to hit home her second and the final score of 6-0. This assertive display is what city hope to bring to their next match when they play St Albans away.

 

W (4-2)  

   09/10/2021 - W1
   vs Old Loughtonians 1 (A / L)


NCHC 1 VS OLD LOUGHTONIANS 1
WOMENS 1ST XI - 09/10/2021 VS OLD LOUGHTONIANS 1 (A)

TEAM: Womens 1st XI
DATE: 09/10/2021
FIXTURE: Womens 1st XI VS 09/10/2021
HEADLINE: NCHC 1 vs Old Loughtonians 1
LEAGUE: EAST PREMIER DIVISION
VENUE: Old Loughts
RESULT: 4-2

REPORT:

Womens 1's travelled to Old Loughtonians for their 4th game this season. Expecting a close game, city played strong straight from the whistle, following Coach Matthew Brines instructions. Within the first 5 minutes, City found themselves on the attack with Stacey and Krystal using their skills to create chances. When the ball fell to Olivia Williams, who found the back of the next, putting City in the lead. Summer stayed focused in goal, stopping any threat from Old Loughtonians which they created on the break. By taking free hits early, City transferred the ball across the pitch opening up the play, with a nice link up from Hanna Hall, Jocasta Staines and Lucy Walton. Leading the ball to Rosie Ringer who fires a ball into the D, finding Stacey Lee who added on to City's lead, making it 2-0. Moments before the half time whistle went, Old Loughtonians made it 2-1 after being awarded a penalty flick.
Going into the second half, city maintained the intensity, with Jocasta Staines, Lucy Tilbrook, Hanna Hall and Ella Gill all working tiredlessly throughout the midfield. But efforts soon payed of as a well timed pass from Olivia Williams found Krystal on the far post who started of her goal tally by slotting it passed the keeper. But Old Loughts didn't give up too easily, gaining possession and testing the back line. But Hannah Nunn, Micayla Toothill, Pui Foung Chung, Hannah Jarvis and Lucy Walton saw to any threats and kept calm, whilst offering support when going forward. Krystal added to her goal count, after firing the ball past the keeper, and creating a 4-1 lead for city. With not long left until the final whistle, a feisty Old Loughtonians side found themselves in a goal scoring opportunity, which they managed to convert, making the final score 4-2. POTM: Lucy Walton

 

D (2-2)  

   02/10/2021 - W1
   vs City of Peterborough 1 (H / L)


NORWICH CITY 1S VS PETERBOROUGH 1S
WOMENS 1ST XI - 02/10/2021 VS CITY OF PETERBOROUGH 1 (H)

TEAM: Womens 1st XI
DATE: 02/10/2021
FIXTURE: Womens 1st XI VS 02/10/2021
HEADLINE: Norwich City 1s vs Peterborough 1s
LEAGUE: EAST PREMIER DIVISION
VENUE: TRF
RESULT: 2-2

REPORT:
The third game of the season fell on an autumnal day in early October. Despite the prospect of a constant downpour, a decent (socially-distanced) crowd gathered at TRF.

The first half was a display of dominant possession but ultimately a failure to put the ball between the posts. A mixture of poor first touches and a flurry of balls delivered to the back post were opportunities gone begging, meanwhile Peterborough managed to knock a couple past the mighty Summer. The intentisy and effort levels that city brought to the game was incredible - the strong press caused Peterborough to make unforced errors and in turn city turned over possession and dominated the latter 15 of the first half. Some cheeky triangles and short one twos, city demonstrated composure and control and good prospects to go out strong in the second half. Score: 0:2
The half time whistle came and the main message was sort out those first touches.
The second half was even more dominant than the first and finally the goals did come. Persistence paid off and a beautiful short corner routine allowed Ellie Brine to outwit the keeper and smash the ball onto the backboard! After more grafting in our 23 city won some more penalty corners and with a cheeky left slip Flic 'big guns' Williams equallized the score to 2-2! Peterborough looked confident to score again but the strength of the back four made them think again - the composure of Hannah Nunn on the ball when under pressure is something to behold. Some great clearances to the midfields and some awesome leads from the forwards enabled fast counter attacks with and more strikes towards goal. Unfortunately the full time whistle came a little too soon so city had to settle with a well earned 2-2 draw.
An important point for city and with a lot of positives to take from the game the squad will take confidence with them when they travel south to play Old Loughts next Saturday.

 

W (3-2)  

   25/09/2021 - W1
   vs Cambridge University 1 (A / L)


CITY BACK ON FORM
WOMENS 1ST XI - 25/09/2021 VS CAMBRIDGE UNIVERSITY 1 (A)

TEAM: Womens 1st XI
DATE: 25/09/2021
FIXTURE: Womens 1st XI VS 25/09/2021
HEADLINE: City back on form
LEAGUE: EAST PREMIER DIVISION
VENUE: Wilberforce Road
RESULT: 2-3

REPORT:
City travelled to Cambridge on Saturday for their first away game of the season against Cambridge University Women's 1st team.

After a thorough warm up on the athletics track with more touches on the track than on the pitch City were eager to start. They began strongly, with Krystal Bishop, Olivia Williams and Stacey Lee applying high pressure to Cambridge and penetrating the circle on many occasions. But, Cambridge fought strongly and used the middle channel to penetrate the 'D', the ball was cleared to the edge where Cambridge took a shot and scored.

However, City kept their heads up and bounced back quickly. Threading balls through Lucy Tilbrook, Helen Busfield, and Jocasta Staines up the wings where Rosie Ringer and the forwards were waiting. Krystal Bishop was given the ball on the baseline and scored the equaliser.

However, Cambridge university came back hard and pressed high, Pui Foung Chung and Harriet Preston defended the wings and cleared balls on both sides of the pitch. Unfortunately the ball slid through to the top of the 'D', a couple of stick tackles led to a penalty flick being given. POTM Summer Haylock set herself in goal to face the flick, calm and composed she made an excellent save with her right foot. Giving herself and the team a big confidence boost.

City used this confidence to keep up their intensity through Felicity Williams and Sophie Mullan from the spine of the pitch. A penalty corner was won, the ball was given to Felicity Williams who slid it across the front of goal for a waiting Olivia Williams to get a deflection bringing the score to 2-1.

City stayed strong towards the end of the first half, however a small wobble led to another unfortunate goal. At half time the score was 2-2. Coach Pies, half time talk uplifted the team and prepared them for battle in the second half.

City were playing excellently together, creating passing triangles and keeping possession. They created great scoring opportunities including a near miss after some clever play by Niamh Campbell and a disallowed penalty corner goal. But, City's hard work paid off and an amazing team goal was scored as Olivia Williams squared the ball to Krystal Bishop who scored her second of the game.

City were then on the defense, eager to hold onto their well-deserved lead. Led by Summer Haylock at the back, Micayla Tootill and Hannah Nunn commanded the defense nicking the ball time and time again. Hannah Jarvis neatly played the ball up the wing as city pressed for the final minutes of the game. Cambridge tried their hardest but there was no way they could make it past the iron clad defense of Norwich City. The final score was 3-2 to City.

A well deserved win saw City awarded their first points within the league. They are raring to go and play CoP next weekend.


 

L (2-5)  

   18/09/2021 - W1
   vs Sudbury 1 (H / L)


ONWARDS AND UPWARDS!
WOMENS 1ST XI - 18/09/2021 VS SUDBURY 1 (H)

TEAM: Womens 1st XI
DATE: 18/09/2021
FIXTURE: Womens 1st XI VS 18/09/2021
HEADLINE: Onwards and Upwards!
LEAGUE: EAST PREMIER DIVISION
VENUE: Home
RESULT: 2-5 Loss

REPORT:
A disappointing start of the league season yesterday, saw City lose to Sudbury 5-2. Despite fantastic work rate throughout, sadly it was not City's day. With a limited squad availability there were less rotation options, with some players returning from injury, others moving out of position and some going without substitution. The scoreline doesn't tell the story of how much possetion and territory City had, but sadly the goals didn't quite flow as they would normally. There was less success than City have been having from set piece short corner play, despite being awarded many. City fell foul of the counter attack from Sudbury and 209's skillfull reverse stick shots on goal. Hopefully City can put this behind them and focus on the next games ahead.
Lucy showed great composure in midfield. Niamh showed great determination throughout, and succeeding in scoring a much needed goal for City. Followed by a goal from Stacey whose stick skills were snappy as usual.
Hannah Nunn was determined in defense with excellent communication to her team mates.
Fongy also worked hard in defense putting in much needed tackles on Sudbury's main attacking threat stealing the ball from her as she set up for another reverse stick shot.
Jo was voted player of the match, for her work rate and positivity in midfield.
City Women's 1st team look forward to their next league fixture away at Cambridge University on Saturday.


 

W (6-1)  

   11/09/2021 - W1
   vs Dereham 1 (H / F)


UNBEATEN RUN CONTINUES!
WOMENS 1ST XI - 11/09/2021 VS DEREHAM 1 (H)

TEAM: Womens 1st XI
DATE: 11/09/2021
FIXTURE: Womens 1st XI VS 11/09/2021
HEADLINE: Unbeaten Run Continues!
LEAGUE: EAST PREMIER DIVISION
VENUE: TRF
RESULT: 6-1

REPORT:
NC W1s started their last friendly hoping to continue their fine run of form. The match was evenly contested in the first half but Dereham were awarded a penalty stroke following a short corner. GK Georgina Barratt got a touch but was unable to make the save and NC fell behind 0-1.

NC regrouped and pressurised the Dereham defence in the last 10 minutes of the first half, leading to 2 short corner second phase goals scored by Pui Foung Chung for 2-1. However, they were not finished as Krystal Bishop ghosted behind the Dereham defence to reverse stick finish for a half-time scoreline of 3-1.

In the second half, Jo Staines, Lucy Tilbrook, Felicity Williams and Helen Busfield worked hard to win their midfield battles, leading to another short corner scored by Olivia Williams for 4-1.

Great offensive work by the forward line of Ellie Brine, Stacey Lee, Rosie Ringer and Olivia Williams made the Dereham defence resort to the long ball. Which were intercepted by the strong defence of Pui Chung, Micayla Tootill, Ella Gill and Hannah Nunn.

Stacey Lee with her trade mark tight space stick skills found both the net and defenders on the ground for 5-1.

With the clock ticking down, NC did not relent and kept possession, with Ella Gill finding space in the D to smash home for a 6-1 final scoreline.

As with all pre-season games, it was another great team performance with goals being scored across the team. NC now look forward to start the new season in East Premier next week.

 

W (13-1)  

   08/09/2021 - W1
   vs UEA 1 (A / F)


NCHC L1 V UEA
WOMENS 1ST XI - 08/09/2021 VS UEA 1 (A)

TEAM: Womens 1st XI
DATE: 08/09/2021
FIXTURE: Womens 1st XI VS 08/09/2021
HEADLINE: NCHC L1 v UEA
LEAGUE: EAST PREMIER DIVISION
VENUE: UEA
RESULT: 13-1

REPORT:
The womens 1s continued their positive start to preseason with a comprehensive victory against a youthful UEA team. Krystal showed off another goal scoring masterclass clinically slotting home 5 times, with the whole team moving the ball well it was pleasing to see the goals spread around with 2 goals each for Niamh, Jocasta, Olivia and Ellie. Although City conceded a late goal the performances throughout the team augur well for the upcoming league season.

 

W (5-1)  

   04/09/2021 - W1
   vs Bury St Edmunds 1 (A / F)


CITY CONTINUE THEIR STRONG PRESEASON CAMPAIGN AGAINST BURY 1S
WOMENS 1ST XI - 04/09/2021 VS BURY ST EDMUNDS 1 (A)

TEAM: Womens 1st XI
DATE: 04/09/2021
FIXTURE: Womens 1st XI VS 04/09/2021
HEADLINE: City continue their strong preseason campaign against Bury 1s
LEAGUE: EAST PREMIER DIVISION
VENUE: CULFORD SCHOOL
RESULT: 5-1

REPORT:
Hot and muggy and missing a few key players the girls struggled to get momentum in the first 10 mins allowing Bury to dominate city's half. Regardless of the efforts city's defence and summers saves, Bury were able to take a 1-0 lead.

This blow seemed to be enough to get City going and tactile 3 touch hockey and brilliant individual skills, we were finally able to play our own hockey which benefited from some beautiful play leading to a team goal scored by Ellie Brine.
This was enough for city to dominate the rest of the game winning 5-1 with 2 goals from Ellie Brine and one a piece for Felicity Williams, Micayla Tootill and Niamh Campbell.

All in all it was a brilliant performance by all the girls with a solid team win.

 

W (4-0)  

   01/09/2021 - W1
   vs Watton 1 (H / F)


UNBEATEN RUN GOES ON!
WOMENS 1ST XI - 01/09/2021 VS WATTON 1 (H)

TEAM: Womens 1st XI
DATE: 01/09/2021
FIXTURE: Womens 1st XI VS 01/09/2021
HEADLINE: Unbeaten Run Goes On!
LEAGUE: EAST PREMIER DIVISION
VENUE: TRF
RESULT: 4-0

REPORT:
The W1s welcomed Watton to TRF for an friendly. With NC winning the majority of midfield battles, a great ball from Ella Gill found Olivia Williams in the D, who smashed a reverse stick strike into the far corner for 1-0.

Moments later with a goal mouth scramble, the ball popped up for Lucy Tilbrook to bat a waist high ball into the back of the net for 2-0.

Watton were awarded a few short corners to put the NC defence under pressure, but the defensive line held firm until half time.

NC immediately won a short corner at the restart and a trade mark far corner goal was scored by Olivia Williams for her second goal and 3-0.

NC held onto possession and found each other with neat passing. Towards the end of the game, Micayla Tootill dispossessed the Watton midfielder, using great skill & determination drove into the D and unleashed an unstoppable shot that pinged out of the backboard for 4-0 and the final score.


 

W (3-1)  

   28/08/2021 - W1
   vs Harleston Magpies 2 (H / F)


START AS YOU MEAN TO GO ON.
WOMENS 1ST XI - 28/08/2021 VS HARLESTON MAGPIES 2 (H)

TEAM: Womens 1st XI
DATE: 28/08/2021
FIXTURE: Womens 1st XI VS 28/08/2021
HEADLINE: Start as you mean to go on.
LEAGUE: EAST DIVISION 1 NORTH
VENUE: TRF
RESULT: Win 3-1

REPORT:
Norwich City Women's 1s vs Harleston Magpies 2s at TRF, Saturday 28th August.
This pre-season friendly, was a useful gauge for both teams as they will be facing up against each other this season in East Prem.
A full programme of home matches at TRF as part of Norwich City's Open Day meant lots of supportive spectators for Norwich. The brief spell of rain before play helped to slicken the playing surface before the sun came out for the match.
The team took time to warm up and gel together, weathering strong pressure from Harleston Magpies in the first quarter. The game was played in quarters allowing coach Pies to have good input, and give the team clear advice at regular intervals. Hannah Nunn provided excellent communication from the back. Niamh showed off great stick skills to win City a penalty corner. Jo worked hard in midfield using 3D skills to beat the flat sticks of Harleston Magpies. Flic held a strong position in midfield, pivoting the ball around and giving great distribution. Flic was also one of the goal scorers from a neat short corner routine, showcasing her strength and accuarcy. Play became more flowing throughout the match and the short corner play form Norwich was particularly good. Following Harleston Magpies having a player sent to the half way line for breaking early Captain Ellie Brine made the decision to change the short corner call, and optimised on Magpies reduced numbers in the D with a deft 1-2 seeing the ball punched into the goal by Krystal. Norwich's third goal also came from a short corner which Stacey made sure found its way into the goal! Unfortunately, the game was called to an early halt a few minutes from full time after a HM player sustained a head injury in their defensive D. Final score was 3-1 to Norwich City with goals from Krystal, Flic and Stacey.
The fixture served its purpose as a challenging preparation for the season ahead, helping Norwich City to improve throughout, demonstrating great teamwork and communication and success from set piece play. Now Norwich will move on to preparing for their next pre-season friendlies versus Watton on 1st September at home, followed by Bury away on the 4th.