Youth Hockey
2009-2010

U12

Norwich City U12 Boys at Harleston!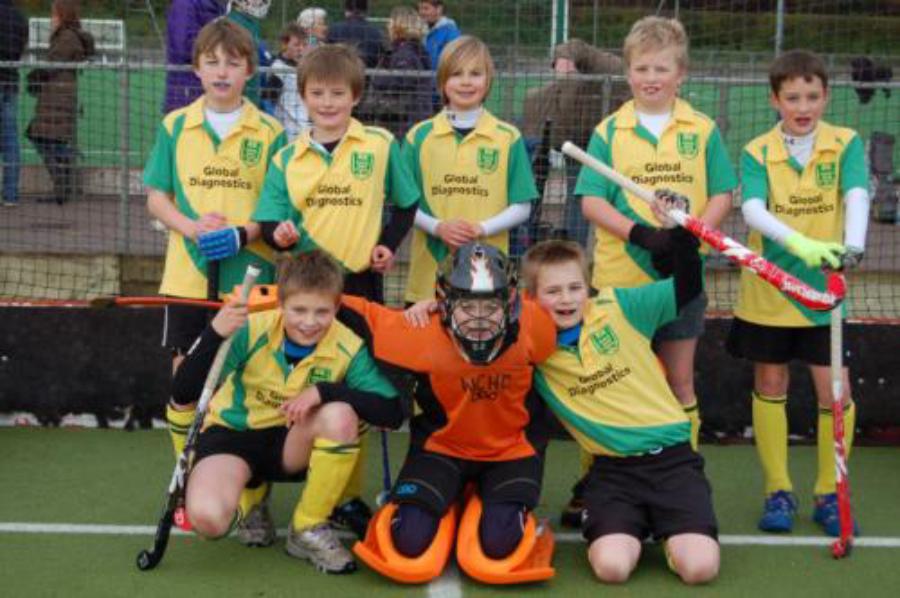 ---
U12 Girls 'A' Team at Harleston - A FANTASTIC WIN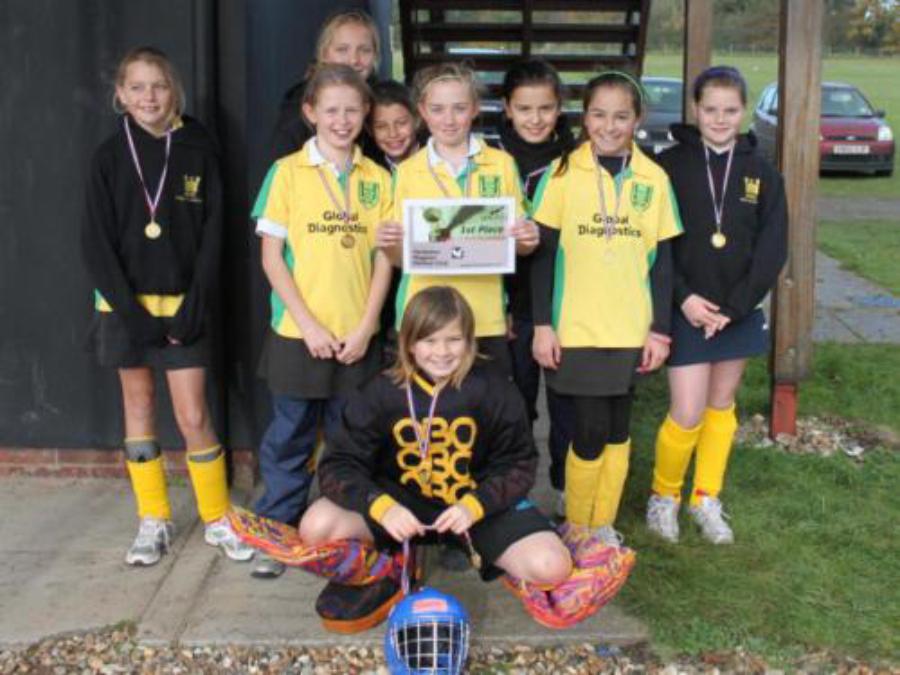 Norwich city A girls won a hard fought 9 match spectacular, by not conceding one goal and winning 8 of the matches and drawing one. The team comprised Summer Haylock (GK), Alice Beckett, Abby Gooderham, Alice Hopgood (Hoppy), Eleanor Perkin, Grace Rider, Lauren Rowe, Gussie Welsh and Alice Whitmore (Whitty).

Such is the keenness and true spirit of the team that Grace and Gussie travelled 13 hours back from France arriving with little sleep wondering whether to speak in French or English and were they balls or boules!

There were too many matches to comment on individually. The match scores with goals scored were as follows:

Norwich B win 1-0. Abby
Dereham A draw 0-0
Watton win 2-0 Hoppy and Abby
Dereham B win 5-0 Abby x4 and Lauren
Pelicans win 3-0 Abby x2 and Eleanor
Magpies win 2-0 Lauren x2
Bury win 5-0 Abby x2, Lauren and Grace
Magpies B win 3-0 Abby x2 and Lauren
Dragons win 3-0 Whitty x2 and Abby

24 goals for, none against!

The girls worked as a close-knit professional team and the lack of any goals scored against them is a reflection of their true ability and also Summer's skills in goal which were not often put to the test, but when they were, she was invaluable and as always as cool as a cucumber.

Grace and Alice B were, as ever, very reliable in defence. Hoppy, Gussie and Lauren were just as reliable and very active in midfield and Whitty, Eleanor and Abby were busy in attack. Abby's 13 goals deserve special mention.

It is an absolute pleasure to coach such a fun and positive group of girls. Very special thanks to all the parents for their support throughout the morning and for delivering at 8.45am a group of smiling, ready to go girls, with in some cases the dog already walked!

With 9 matches it was a real team effort, one of the umpires commented what a superb and charming team they were! But, Player of the Tournament goes to Hoppy for her exceptional enthusiasm throughout and her unceasing determination to hunt that ball down! Well done.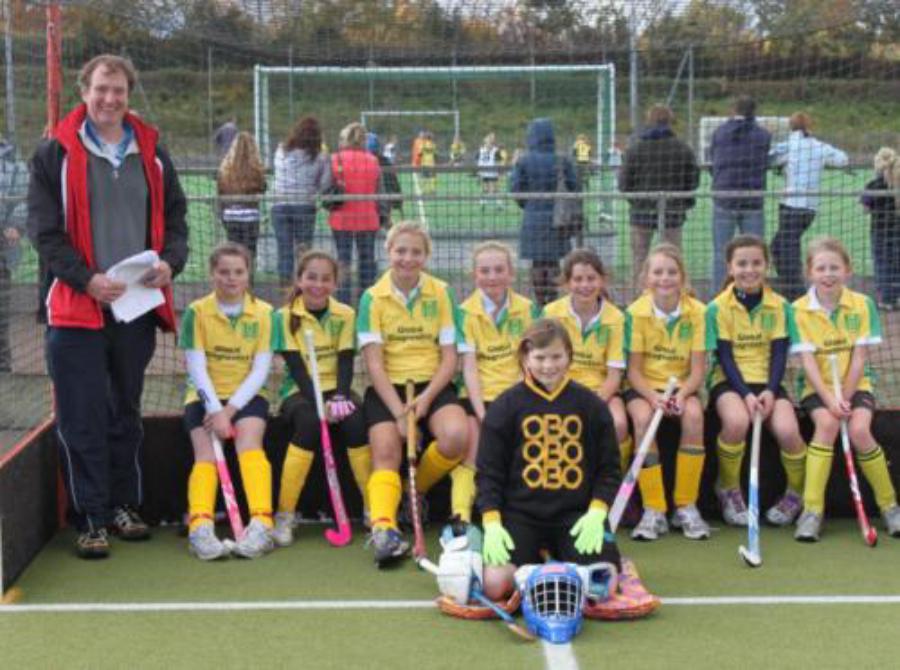 ---
U12 Girls 'B' Team at Harleston Tournament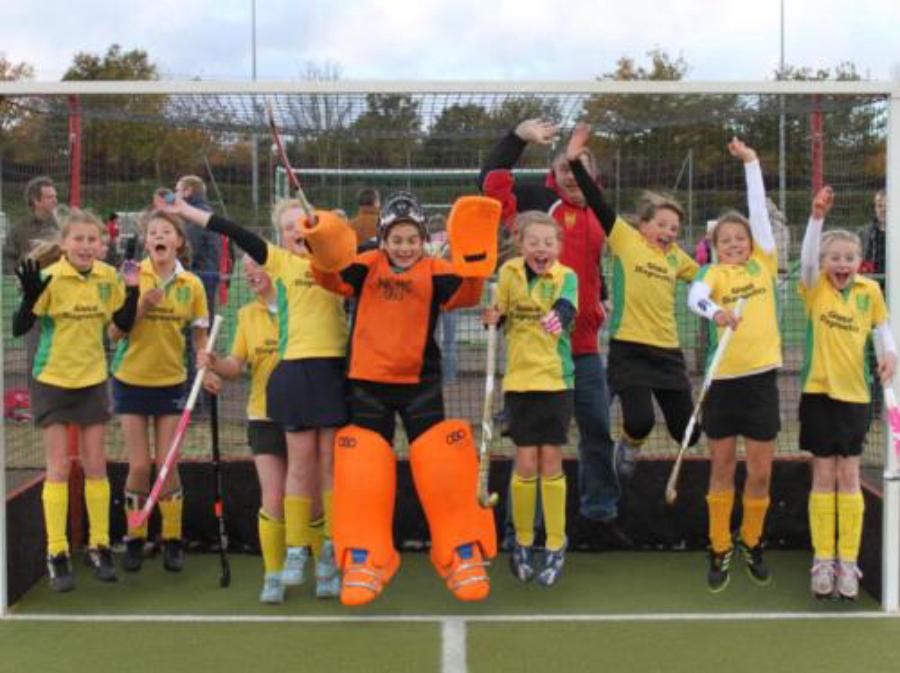 It was B for brilliant as Norwich City Bs swept into fourth place in the Magpies Tournament at chilly Harleston on Sunday (7 Nov). The team, ably skippered by Maddie Anthony, improved with every match and finished on a high with two excellent victories, against Watton and Dereham B. It was all hands to the pump as the team played nine matches in all, including three on the bounce.

Defenders Jemima Fennell, Sabina Illing and Grace Kidner were sturdy and uncompromising in the tackle, and were heroes during some desperate defending in the Norwich Goal. Maddie provided a stern line of defence making some good saves and showing very good judgement about what to leave alone and what to kick.

Against Norwich A, Dereham and Pelis we lost only by the odd goal, and against Pelis in particular we really were really unlucky to concede in the final seconds of the game. Leo Wills and Ella Peters fulfilled their utility player roles in midfield with no little skill and plenty of determination. Up front, wingers Abby Ingham and Milly Brown put in some great crosses (and both got on the scoresheet too) while Victoria Findlay confirmed her growing maturity with some excellent stickwork and well taken goals.

The other victories came against Dragons (2-0) and Magpies B (2-1).

It's a great pleasure to coach these girls; they all want to play, they really enjoy their hockey and there was no difficulty in getting them pumped up, even in the cold weather. While the other teams began to tire, our girls just got better, and are beginning to show real promise.

I want to pay tribute especially to the tremendous support we received from parents. It's no fun going to Harleston at 8.45 on a Sunday morning, but the help and support of the parents made a big difference, and they helped make it seem as though we were playing at home. Thanks also are due to the indefatigable Bill Anthony, who kept the show on the road and also found time to remind his daughter to come out of her goal and terrify the opposition from time to time.

Girl of the tournament? I can't decide between Jemima Fennell and Victoria Findlay - both were outstanding in defence and attack respectively, so the award is shared between them.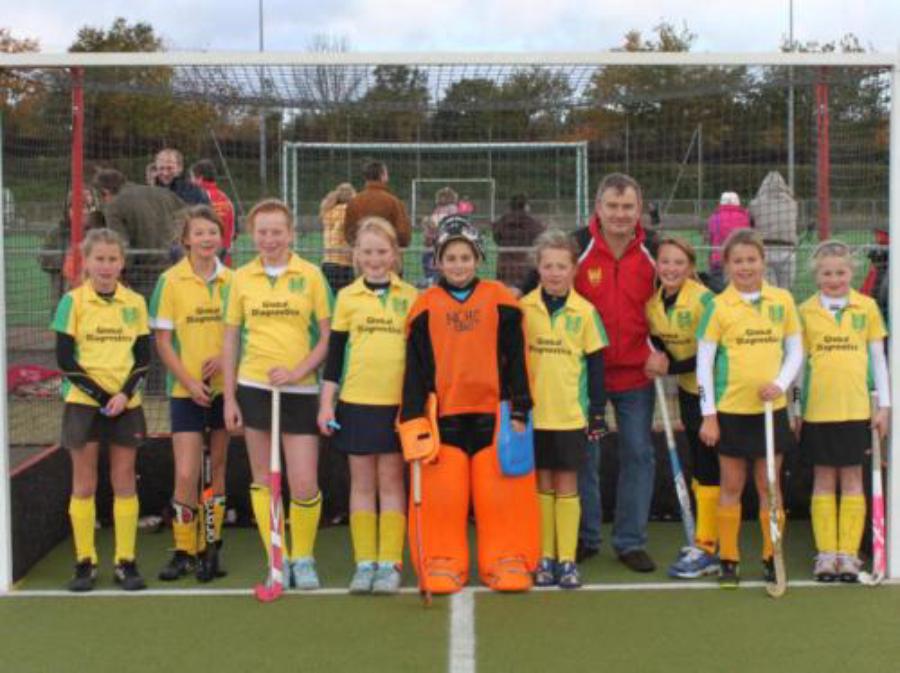 ---
NORWICH CITY MINI CLUB TOURNAMENT U12 GIRLS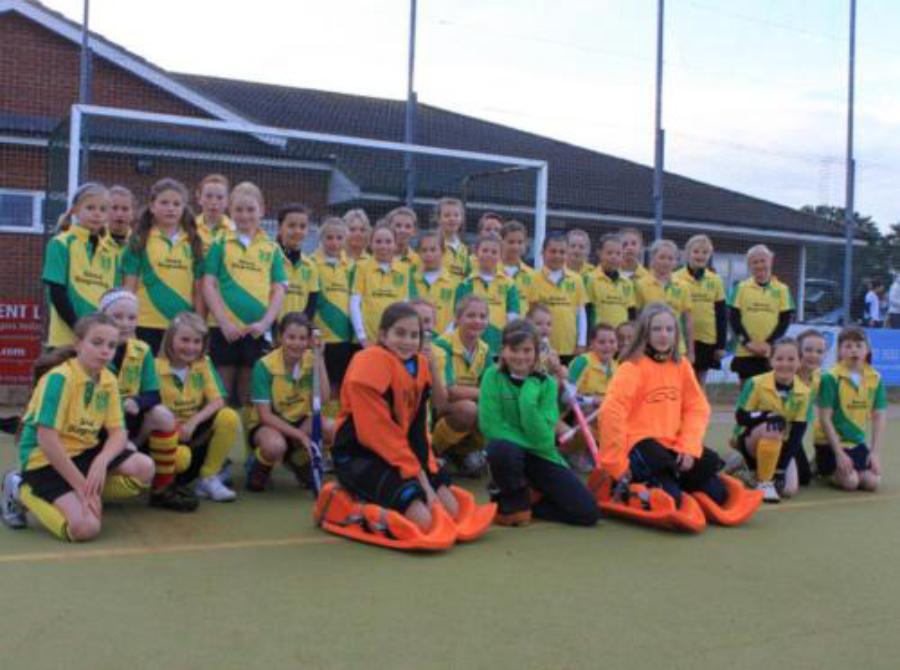 On a glorious autumnal day in October, Norwich City Minis were able to field FOUR U12 girls teams. A total of 38 girls represented the club and stood proud in their green and yellow shirts, dominating the colour theme of the day. The event was divided into two tournaments, a gold and silver. Each club in the county put one team into the gold tournament and all the other teams they wanted to enter, were pitched against each other in the Silver Tournament.

Our U12 Percy Pigs' team were Runners-Up in the Gold Tournament after it came down to a penalty flick decider.

Our U12 Jelly Babies' team were Winners of the Silver Tournament with the Haribo Star Mix coming third and the Strawberry BonBons coming sixth.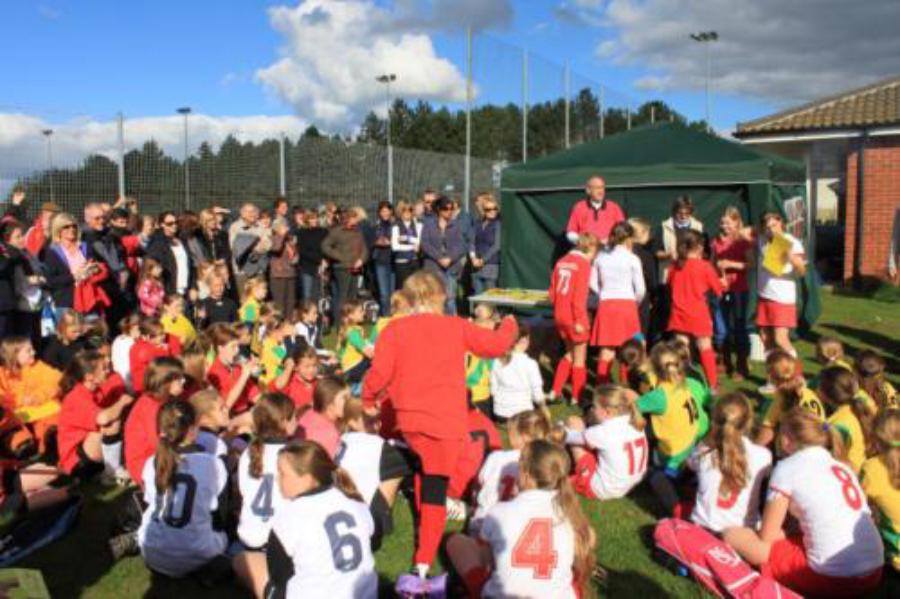 ---
NCHC Gold Tournament U12 Girls Runners Up 17/10/10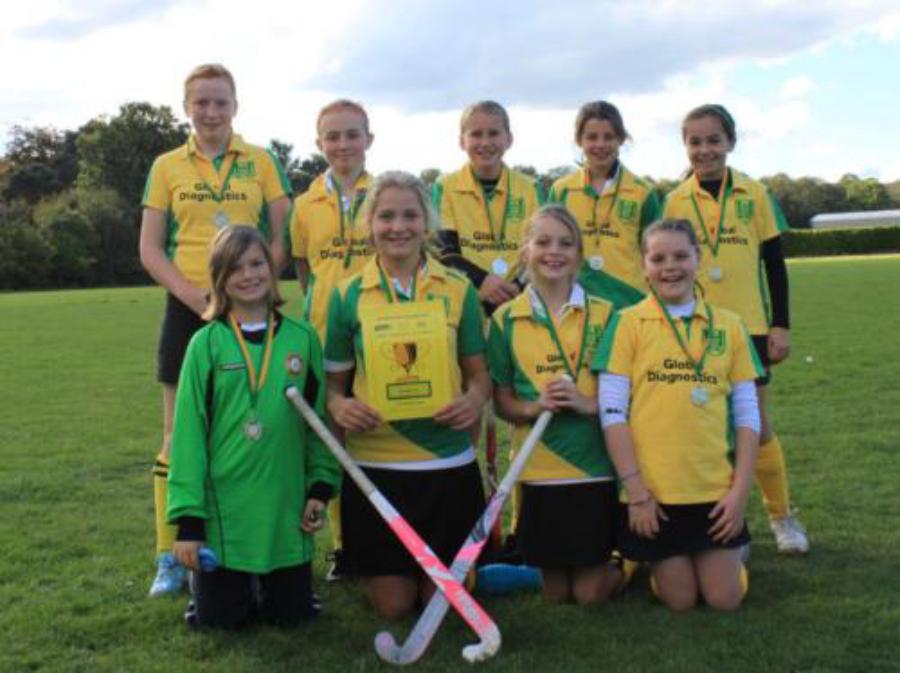 The Norwich Percy Pigs U12 girls team represented the club in the Gold Tournament and fought long and hard. Not one single performance was better than any other, these girls needed to work as a team and the results show they did just that.

v Norwich Dragons 5-0
v Magpies A 1-0
v Watton 3-0
v Pelicans 3-0
v Dereham A 0-0

At the end of the last game of the tournament, the Percy Pigs were level on points with Dereham, both clubs had scored 12 goals and both had conceded none. The final result went to flicks. Drama to the end. Summer Haylock showed no fear and was rock solid in goal. Unfortunately for the Percy Pigs, Dereham took the winning medals and in this, the Gold Tournament, Norwich Percy Pigs took the Silver.

Well done all the girls for a thrilling performance.
---
Strawberry BonBons - Play Sweet Hockey
I had the pleasure of managing the U12 Girls "Strawberry Bon Bons" team in the Silver Tournament at the Norwich City Mini Club Tournament.
This team were a great bunch of girls. So enthusiastic and lovely to work with.
They all played well, and all girls got a minimum of 3 games.
They were all very sporting and it was a thrill to see such nice teamwork and skills from such a young team.
Players of special mention were Millie Spinks, who for me was an outstanding defender, never giving up and constantly battling and chasing for the ball. Emma Richardson for scoring our only goal and narrowly missing another, Grace Baldwin also did some excellent defending, Maddie Anthony for saving lots of goals.
More moments of outstanding teamwork and quality hockey came from Jessica Fish, Anja Wimmer, Sophie Briggs, Ella Peters, Brooke Simmons and Jemma Parsons.
A great tournament,

Karen Ditchfield (NCHC Coach)

---
Haribo Star Mix U12 Girls Shoot Forward
Harribo Stars, comprised Amelia Ellis- Baumber (GK), her sister Lydia, Ellie Pitcher, Emily Rash, Meg Conway, Felicity Chaney, Louisa Crabtree, Imogen Daisley, Rebecca Gafney and Kitty Davies. The girls did not lose one game and had a fantastic day coming 3rd in the Silver tournament with some excellent hockey and 'can do' attitude being shown. Amelia, as a debutante goal keeper only conceded two goals, a fantastic effort. Meg, Lydia and Emily added to this strong defence. Goals were scored by Ellie and Felicity with Louisa just missing out with an excellent goal, but defeated by the whistle. Imogen and Kitty were invaluable for their enthusiastic midfield play supporting Rebecca's consistent attempts at goal. In all a very impressive team effort and the girls were very sportive of each other. The results were Dereham B 0-0, Magpies B 0-0, Norwich Jelly Babies 1-1, Norwich Strawberry Bon Bons 0-0 and Dereham C 1-1. Girl of the Tournament goes to The Team.




---
U12 County Championship – Gresham School 21 March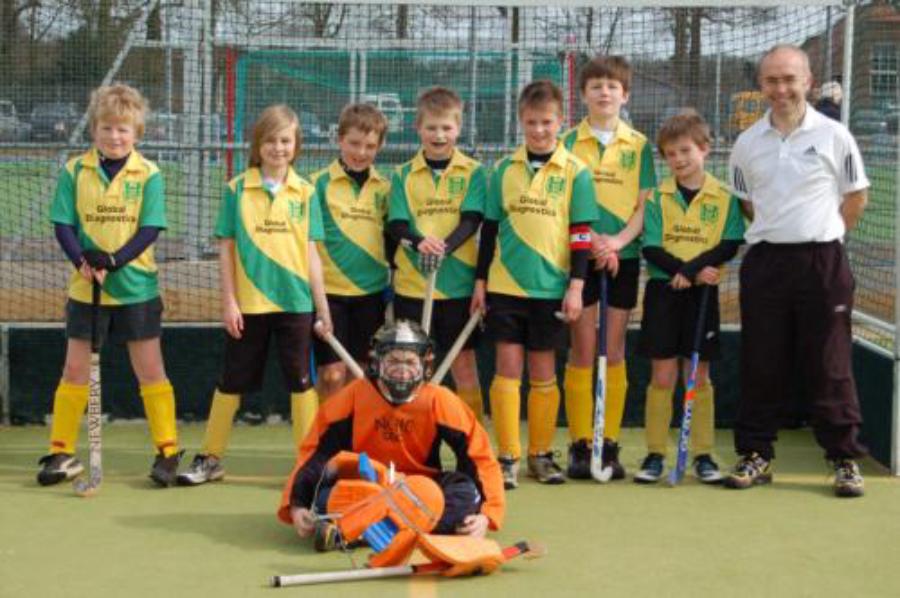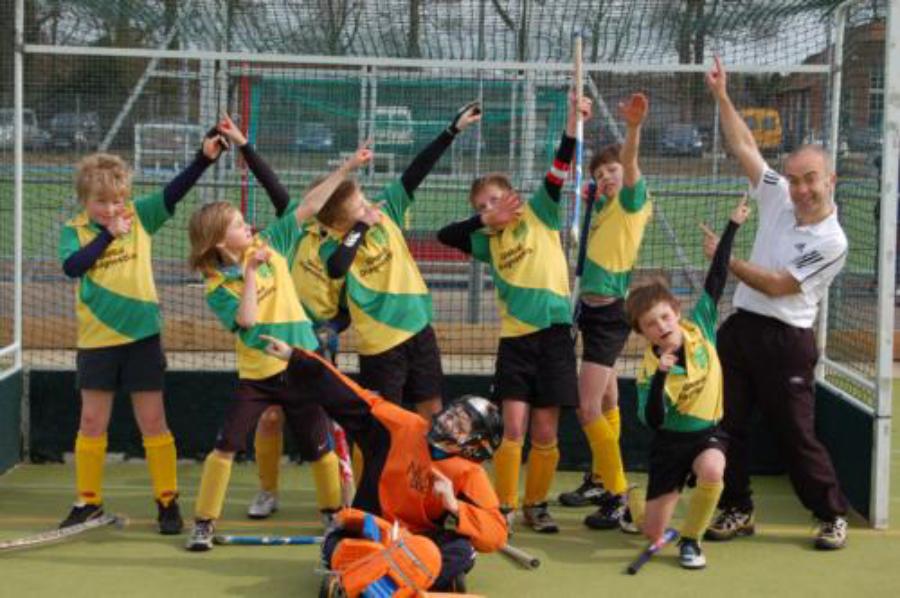 ---
---
youth@norwichcityhc.co.uk
[2019-2020]
[2018-2019]
[2017-2018]
[2016-2017]
[2015-2016]
[2014-2015]
[2013-2014]
[2012-2013]
[2011-2012]
[2010-2011]
[*]