Youth Hockey
Young Leaders Programme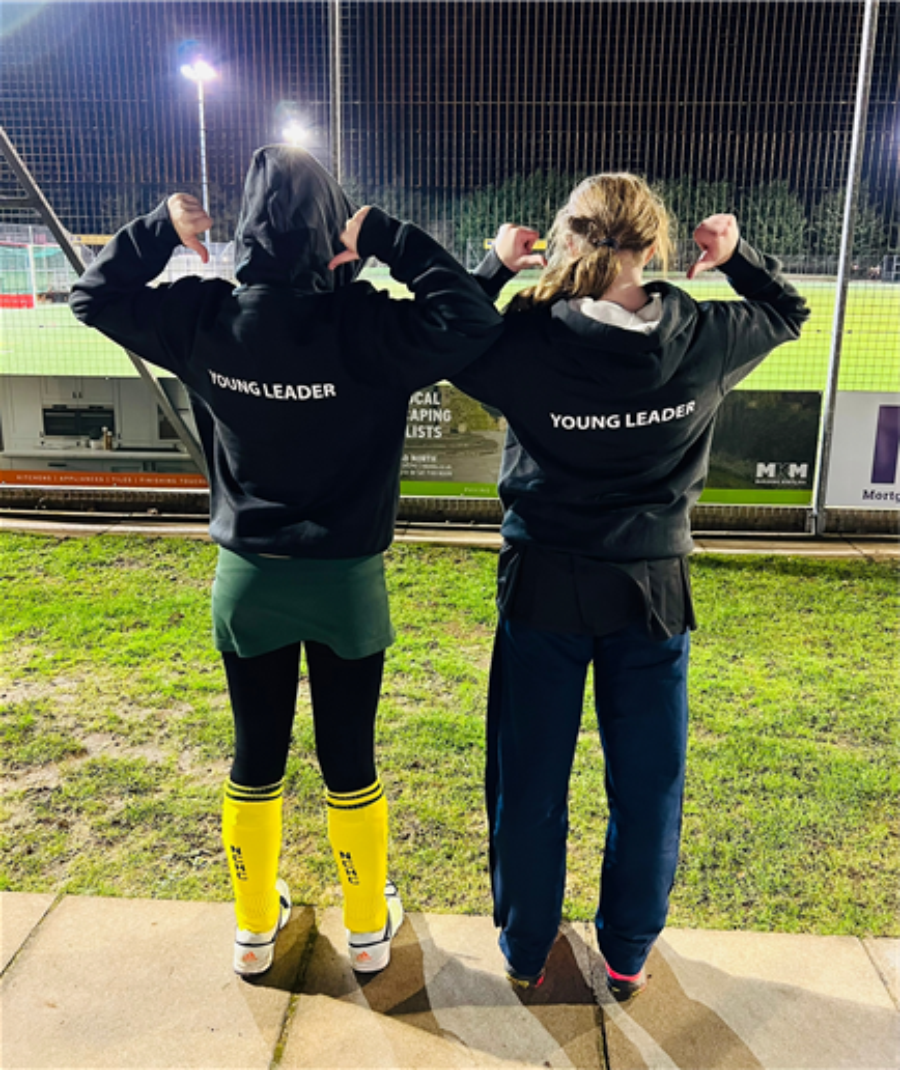 NCHC YOUNG LEADER PROGRAMME
Here at Norwich City Hockey Club we offer a Young Leaders Programme for our players to develop their skills as coaches, leaders and team managers through helping out with younger age groups. There are no age limits on who can take part in the programme but we recommend that players should be old enough and mature enough to sensibly support younger players, motivating and encouraging them and supporting the lead coaches in the sessions. We suggest that players should help with age groups that are a few years younger than them.
When a player joins the Young Leader Programme they receive a Young Leader hoodie, a whistle and a few other goodies to help them with their role. Young Leaders should make sure they always have their whistle with them when they come to support at sessions and tournaments. We are in the process of developing a welcome pack which includes a log book, the items mentioned above and hopefully some other exciting gifts.
Sunday mornings are when the mini hockey sessions run and this is when Young Leaders can help out. Under 6s and 8s sessions start from 9:15 and run through to 10:30, Under 10s sessions are 9:30-11 and Under 12s sessions are 10:30-12. We often have fixtures and tournaments either at home or away when Young Leaders can support with team management or umpiring.
---
Over the next year we are looking to put a programme together for the Young Leaders, including training sessions to support their work, opportunities for learning and qualifications as well as closer links to D of E and other programmes.
If you would like to get involved then please email Emma Hewitt on emmasarahhewitt@gmail.com
Login
---
youth@norwichcityhc.co.uk
[2023-2024]
[2022-2023]
[2021-2022]
[2020-2021]
[2019-2020]
[2018-2019]
[2017-2018]
[2016-2017]
[2015-2016]
[2014-2015]