Latest News
NEWS ARTICLES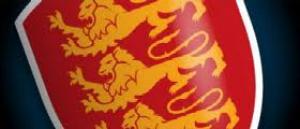 Cup Progress
24 Feb 2017
As the end of the season approaches a number of our teams have made good progress in Cup Competitions and are in action over the next few weeks in the latter stages of their respective competitions. First up are the Mens 1's and the Boys Under 18's who are both in action this coming Sunday. A full list of Cup action is below. Lots of support for our home teams is very welcome - be the "12th man"
Sun 26 Feb - U18 Boys Away to Bowdon in the Plate Quarter Final
- Mens 1's Home 1pm v Oxford in Trophy Quarter Final
Sun 5 Mar - Womens O45's Away to Driffield in the Plate Quarter Final
- U16 Boys at Taverham in the Regional Finals v Crostyx, Bromley & Surbiton
Sun 12 Mar - Mens O40's Away to Stockton in Shield Semi Final
U16 Girls at Marlow in the Regional Finals
Sun 26 Mar - U14 Boys in the Regional Finals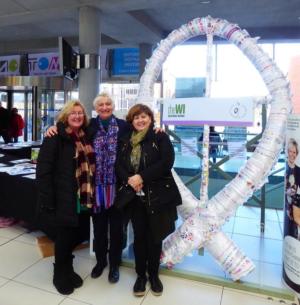 Look out for a giant white ribbon at the clubhouse this weekend
24 Feb 2017
This weekend, NCHC will be supporting a campaign to raise awareness of a global campaign to end violence against women by displaying a large white ribbon.
The White Ribbon Campaign is the largest global effort of men working to end male violence against women. It aims to educate and raise awareness of violence against women, and to engage men in these issues.
The ribbon was produced by the Women's Institute for White Ribbon Day back in November and is made up of smaller ribbons containing positive messages.
In the run up to International Women's Day on 8 March, Broadland Council is asking leading sports clubs in the area to display the ribbon.
Mary Dorrell, chairman of public affairs for Norfolk Federation of Women's Institutes, said: "The WI is delighted to be making The Big White Ribbon for Norfolk. It is part of our long running campaign: No More Violence Against Women.
We hope this will promote more conversations about saying #NoToDomesticAbuse so that men and women can provide support for those who want to walk away from abusive relationships."
What the white ribbon means locally?
Wearing a white ribbon is a demonstration of a person's pledge to never commit, condone or remain silent about violence against women. Locally, Norwich City Council along with partners who make up the Norfolk County Community Safety Partnership, have adopted the white ribbon as symbol of commitment against all domestic abuse, not matter what form it takes - whether verbal, physical or sexual - or the gender of the person who carries it out or experiences abuse.
To find out more about the campaign see www.whiteribboncampaign.co.uk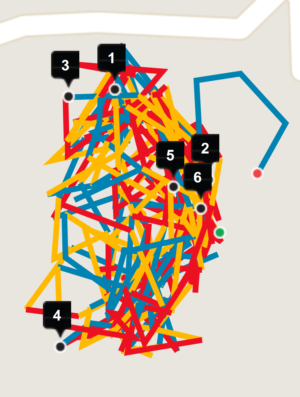 3k, 5k, 10k - how far do you run in a match?
23 Feb 2017
Do you track your fitness during training and matches? Lots of players do, including NCHC's own men's captain Matthew Brine, aka 'Pies'?
The picture of red, blue and yellow lines shows exactly what Pies was up to in his match where he played on the forward line. It even tracked his route to the pitch - the solitary line on the right in blue!
The data behind this picture, tracked with a Microsoft band, reveals Pies ran 6.5k in the recent Men's o40 master's quarter finals away at Newark. The team won on penalty flicks and now face Stockton away in the semi-finals. Red = fast running, orange = medium running and blue = slow.
Do you track your matches and can you beat 6.5k? Get in touch and let us know how far you run or have any other interesting tracking data. Your recommendations for the best fitness trackers for hockey would also be great - either by email liz@lizhollis.co.uk or via the club facebook page.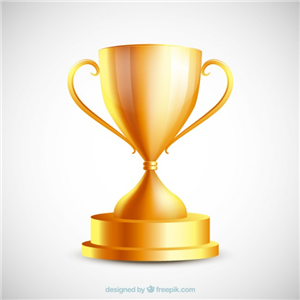 Wanted: your nomination for 'club person of the year' award
21 Feb 2017
Do you have any suggestions about who should be named as this year's NCHC 'club person of the year'?
The trophy is designed to honour somebody who has gone above and beyond their club role or playing duties. It could be the umpire who turns out every single Saturday but their loyalty and commitment have never been formally recognised. It might be the official or captain who puts in long hours and effort to make sure the club or team runs smoothly. It could be the coach who goes the extra mile to help players perform better. Whatever it is, if you have noticed what they have done and feel everybody else should too - then please let us know.
There is a male and a female award and they will be handed out at this year's club dinner dance in May. Let us know their name and a brief summary of why you think they deserve to win. Nominations by 12 March please to club chair Karen Dagless via secretary Harriet secretary@norwichcityhc.co.uk or 07817 826321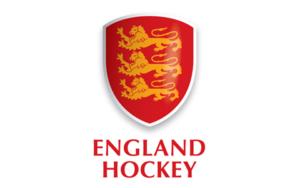 City Success in EH Junior Cup Competitions
19 Feb 2017
Norwich City's success continues in the Junior Cup Competitions with the U16 Boys joining the U16 Girls and U14 Boys in reaching the Regional Finals. The U16 Boys travelled to Ipswich East Suffolk today knowing they were already almost through. However, with an excellent display of attacking hockey, the boys put this beyond doubt, winning 10-1 and gaining automatic qualification to the Regional Finals.
The U16 Girls had already qualified for the Regional Finals with a game to spare, and topped this off today with a convincing 4-1 win over Norwich Dragons. Finally, after some good results, the u14 Boys were guaranteed qualification when Bury St Edmond's conceded their final game which would have taken place today.
With only the U14 girls narrowly missing out, City has qualified in three of the four competitions, which equals our best season so far. Added to this, with the u18 Boys now in the Quarter Finals of the U18 Plate competition, this is already a very good year for City Juniors at all age levels.
The U16 Boys and Girls and U14 Boys now go into Regional Finals in March, where they will each play against three other teams in a round robin, with the overall winners going through to the National Finals in April. We wish them all well.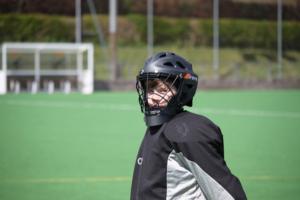 Helpers needed for Monday night Keeper training 13/02/17
9 Feb 2017
We are always in need of helpers for keeper training. Keeper training runs every other Monday and is open to all levels.
The sessions run as below for the keepers, but you can help at with what ever is best for you.
6.30pm - 8.00pm : Mens 4th, 5th, 6th, 7th, Devs
6.30pm - 8.00pm : Ladies 4th, 5th, 6th, 7th, Devs
8.00pm - 9.30pm : Mens 1st, 2nd, 3rd
8.00pm - 9.30pm : Ladies 1st, 2nd, 3rd
The sessions are free to helpers and great practice for your hitting and shooting!
The next training session is the 13th February, If you can help please contact us using the details below.
If you are unable to help with the 13th but can help with another session below is a list of dates.
27/02 13/03
If you can help with any of these please contact Joby via
email: jobii2710@gmail.com
or
Phone: 07584124158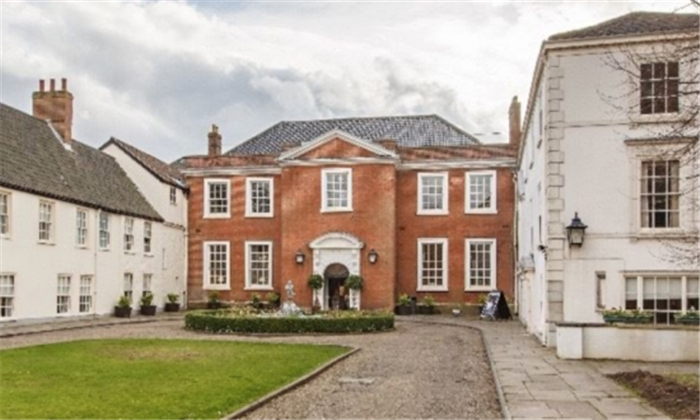 Annual Dinner Dance 2017 at Norwich City Football Club on Saturday 6th May 2017
9 Feb 2017
The club's Annual Dinner and Dance has now been booked and will be held on Saturday 6th May 2017 at Norwich City Football Club, Top of the Terrace, Carrow Road (7.00pm).
Ticket Prices - £39 adults, £36 juniors/U18s
This includes a three course meal with coffee and mints, disco, club presentations, raffle and much much more!!)
Arrival - 7.00pm with the meal starting promptly at 7.30pm
Payment can be made via the club's website, using PayPal or by cheque or by cash to either Ellie Brine or to her via your captain.
Ordering tickets, for yourself or a group of people, plus selection of menu choices is now available via our website (http://www.norwichcityhc.co.uk/dinnerdance).
If you want to know more or to arrange a group booking then please drop an email to dinnerdance@norwichcityhc.co.uk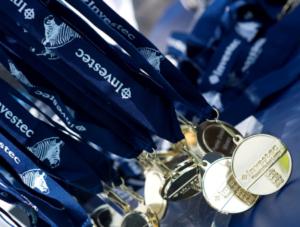 Club and juniors teams going strong in England Hockey National Competitions
7 Feb 2017
Many of our club and junior teams are continuing their successful road to Lee Valley to reach the semis and finals of their various England Hockey National Competitions.
Our mens 1s had a successful win at the weekend beating Barton on penalty strokes to progress to the Quarter Finals of the EH Mens Trophy.
EH Mens Trophy (Quarter Finals) - Mens 1s vs Oxford (Home, 26/2)
Our mens and ladies masters teams continue their campaigns as well, both playing this weekend with the men away at Newark in the Quarter Finals and the ladies at home to Redbridge and Ilford in their Last 16 fixture.
EH Mens O40s Shield (Quarter Finals) - Mens Masters vs Newark (Away, 12/2)
EH Womens O45s Plate (Last 16) - Womens Masters vs Redbridge & Ilford (Home, 12/2)
The mixed team have a repeat fixture to this time last season when they went on to beat Dereham at home, hopefully they can repeat that performance and beat them again this season to progress further in the top flight of the Mixed Trophy competition.
EH Mixed Trophy (Round 2) - Mixed vs Dereham (Away, 19/2)
The junior sides continue to show the fantastic success of our youth section and the future of our club. Our U18 boys beat Lindum at the weekend and have now drawn an away trip to National League club Bowdon (near Manchester) in the Quarter Finals, whilst the U16s and U14s girls and boys play their final matches to hopefully secure their places in the Regional Finals of their respective competitions.
EH U18 Boys Plate (Quarter Finals) - U18 Boys vs Bowdon (Away, 19/2 or 26/2)
EH U16 Boys Cup (Qualifiers) - U16 Boys vs Ipswich (Away, 19/2)
EH U14 Boys Cup (Qualifiers) - U14 Boys vs Bury St Edmunds (Away, 19/2)
EH U16 Girls Cup (Qualifiers) - U16 Girls vs Norwich Dragons (Home, 19/2)
EH U14 Girls Cup (Qualifiers) - U14 Girls vs Norwich Dragons (Away, 19/2)
Good luck to all of our teams during the busy month of February and hopefully they can continue their journeys to get to the finals weekends at Lee Valley. If we can get a home crowd to cheer them on I am sure the players would be delighted for the support.
Our website fixtures page will continue to show all the games taking place throughout February.
U16 Girls Qualify for Regional Finals
6 Feb 2017
With one qualifying game remaining the U16 girls are already assured of competing in the regional finals. Their 4-1 win at Sudbury on Sunday coupled with Magpies defeat of Dragons means that whatever the results in the final round of matches qualification has already been achieved. It would be in their favour to win the group and currently they sit top with a two goal difference advantage over Magpies
- the final game against Dragons at Taverham on the 19th will all be about goals scored!!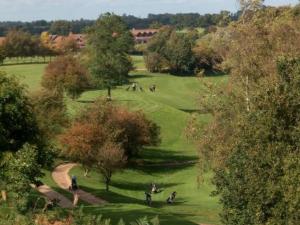 Annual Golf Day 2017
1 Feb 2017
This years Annual Golf Day has been booked at Barnham Broom again, on Friday 14th July. The event is open to all members, family and friends and it takes the format of two rounds of golf (one being a pairs/team competition and the other an individual competition), there is bacon roll/coffee/tea on arrival, lunch and an evening meal. The price is £60 per player and numbers are strictly limited unfortunately due to restrictions on tee times. Book online now via our website at http://www.norwichcityhc.co.uk/golfday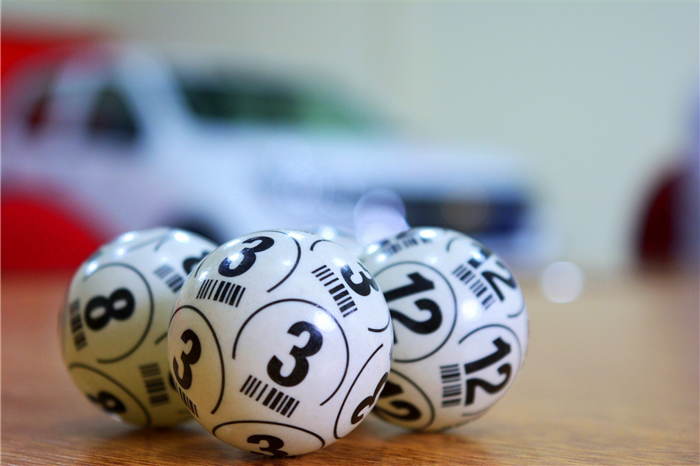 Congratulations to NCHC Lottery Winners for December 2016 - R. Hagen, N. Hales and B. Marr
24 Jan 2017
Congratulations to our DECEMBER 2016 winners of the NCHC Club and Ground Lottery, an event we have been running since the club was founded in 1990, raising invaluable funds for the club and more recently being used as part funding towards the relaying of the sand pitch.
Winner: ROGER HAGEN
Runner-up: NICK HALES
Third Place: BRIAN MARR
You can join the lottery for as little as £1.50 per ticket per month and stand the chance of winning any of our monthly and annual prizes, three prizes each draw and a major prize will now be drawn at our Annual Dinner Dance each year. To find out more check out our website page http://www.norwichcityhc.co.uk/lottery/ or contact lottery@norwichcityhc.co.uk for more details.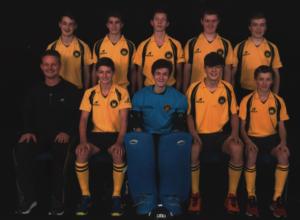 Supersixes - Everything Bar the Result for City
23 Jan 2017
City's U16 Boys competed well on the second day of the National Finals, but ultimately couldn't get the win they were looking for. First up was Premier Division Surbiton in what was always going to be a difficult task against a squad packed with junior national players. City held Surbiton for the first few minutes, with Harry Paterson hitting the post. However, despite City dominating possession, Surbiton then started to score regularly, leaving City in the curious position of playing really well but losing 7-0. Man of the match was Dan Phillips.
City's final game was against Doncaster HC. City upped their performance again, keeping possession and finding good positions. However, Doncaster converted a short corner against the run of play, leaving City to come from behind. City equalised twice, first through a lovely Cameron Cooke solo goal and then through a well taken George Harrad deflection. Despite City hitting the post twice, having two cleared off the line and a couple of open goals missed, it was Doncaster who scored the winner in an exciting game.
It is rare to play so well for four games and not get the results. However, the City boys will take away a lot from the experience of playing in the Finals against the top clubs in the country in front of a large gallery. The squad worked really well together, dug deep and improved in every game they played. They were a pleasure to coach and a credit to the Club. Roll on next year!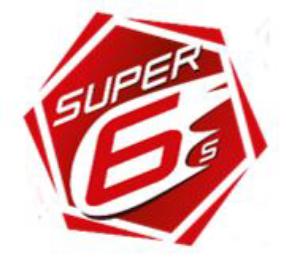 A Tough First Day for City in the National Indoor Finals
22 Jan 2017
Norwich City U16 Boys had a tough first day at the National Finals in Wolverhampton, where they played well but with little reward. The first game was against an upbeat Repton team who had won their first game 6-0 and were in the swing of the tournament. City started slowly and were 4-0 down at the break but, after a tough half time team talk, came out much more strongly in the second half. Despite several good chances, City could not claw back the deficit, finishing 6-2 down. Goalscorers were Harry Bassett and Dan Phillips, with the Man of the Match being keeper Ben Millett.
Our second game against Cheltenham was a tough end-to-end affair which could have been won by either team. However, with a couple of short corner decisions going their way, Cheltenham came out with a 5-3 victory. Our goalscorers were Sam Bingham, Cameron Cooke and Harry Paterson with the man of the match being Tom Bailey
Despite the results, the boys remain positive and confident going into the second day, with matches against Surbiton and Doncaster to come.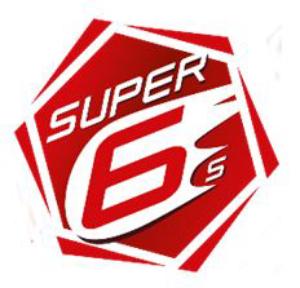 City U16 Boys Compete This Weekend In Indoor National Finals
20 Jan 2017
This weekend our U16 Boys travel to Wolverhampton for the National Finals of the England Hockey Supersixes competition - or indoor hockey as it is more commonly known. Having won the Norfolk County Championship and then qualified unbeaten through the regional round, City will compete this weekend as one of the Top 10 Clubs in the country.
The competition is split into two groups of five, with the top two teams from each group going through to the semi-finals on Sunday. City is in a group with Repton, Cheltenham, Surbiton and Doncaster.
It is a massive achievement getting to the National Finals and we wish the squad well for what should be an exciting weekend.
Squad: Ben Millett, Sam Bingham, Dan Phillips, Harry Paterson, Ben Withers, Cameron Cooke, George Harrad, Harry Basset and Tom Bailey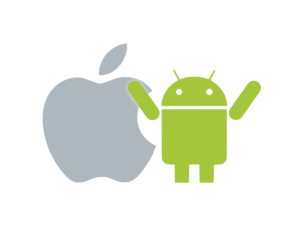 Access to the Norwich City HC website is now even easier with apps for Apple and Android
20 Jan 2017
The guys at Empresa Limited have been working to help us create a mobile "App" to provide easy access to our Norwich City HC website from your Apple or Android phones (Windows Phone will be coming shortly!).
Just visit the appropriate store for your phone (Apple Store, Google Play, etc) and search for "Norwich City Hockey Club" and download and install our FREE App.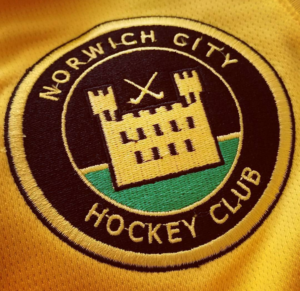 Clothing Update
19 Jan 2017
We have recently had an update from Aquila regarding the latest clothing order to be submitted to the production team. Unfortunately there was a software issue which caused the wrong logo to be added to the production sheets sent to the factory for the order closed in October, and this was only spotted when the items were being packed to ship back to england. I'm afraid this means that the items will have to be produced again so we are likely to have to wait another 8 weeks for these items to arrive. I can only apologise on behalf of Aquila for the amount of time that you have had to wait but i'm sure you will appreciate this was out of our control.
If you ordered any items for junior members direct from aquila there may be an opportunity for you to amend the size of your order if required, but you should be contacted by Aquila in the near future regarding this.
UMPIRING SUCCESS
18 Jan 2017
Congratulations to Ellie Hoben, Ellyn Roberts, Fred Anthony, Doug Tomlinson and Edie Mason who recently all completed their level 1 umpiring course. Its great to see 5 new young umpires in the club, well done all!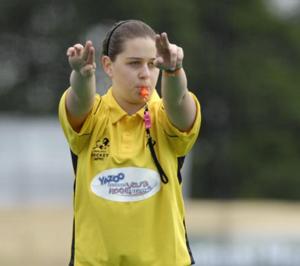 NHUA - Umpiring Workshop
18 Jan 2017
A message from Alan Jones, NHUA President
"We are running another of our Workshops at TRF (Beech Road, Taverham, NR8 6HP) starting at 7:30pm finishing around 9:00pm ish. We have booked the bar so you will be able to refresh yourselves.
Wrap up warm as the bulk of the session will be demonstrated outside on the pitch.
We have asked Phil Skinner to cover the lifted and carried ball; the ball deliberately hit over the back line and obstruction. And I hope we will have some time inside to take you up the "ladder of control".
All are welcome, no matter what standard or umpiring experience you have.
We also invite the Club ULOs to advertise this session to all players and umpires in their clubs. Everyone involved in Hockey should be interested and aware of how and what the current interpretations of the rules are."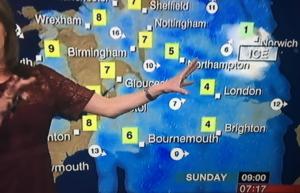 U10 and U12 Boys and Girls Mini Coaching Cancelled Sun 15th Jan
15 Jan 2017
All U10 and U12 boys and girls outdoor coaching cancelled at TRF (Club) due to weather conditions on Sunday 15th Jan.
U8 coaching going ahead indoors at Langley Prep at Taverham Hall Sports Hall from 9-10.30am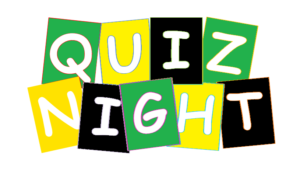 Quiz and Chips Night on Saturday 25th February at Taverham
15 Jan 2017
On Saturday 25th February we are running a Quiz and Chips evening at the clubhouse in Taverham (chips are optional!).
Entry fee for the quiz is £2 per person and teams are up to a maximum of 6 persons.
You can register your team via the website, or if you want to come and need to be found a team them also please register and let us know and we can create a team for you.
The quiz will start at 7.30pm.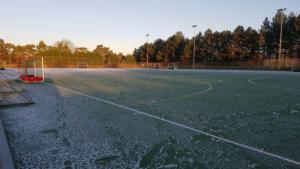 Frozen pitches at Taverham sadly result in very little league hockey this weekend
14 Jan 2017
Unfortunately the weather had the better of the pitches at Taverham and across the region this weekend, with very little hockey being played this Saturday due to frozen pitches.
Please keep an eye out on the website for notification as the league games are rearranged, for some this is likely to be either 18th February or possibly 1st April. The fixtures will be updated once pitches have been booked and times have been agreed between both teams.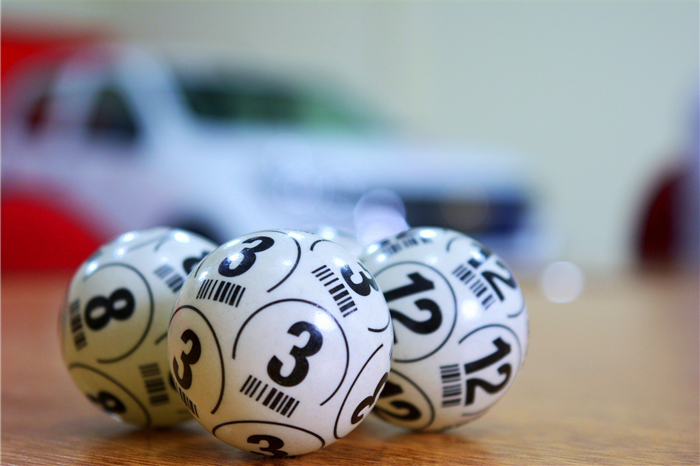 Congratulations to NCHC Lottery Winners for November - D. Dack, D. Taylor and P. Wright
8 Jan 2017
Congratulations to our NOVEMBER 2016 winners of the NCHC Club and Ground Lottery, an event we have been running since the club was founded in 1990, raising invaluable funds for the club and more recently being used as part funding towards the relaying of the sand pitch.
Winner: DEREK DACK
Runner-up: DAN TAYLOR
Third Place: PETER WRIGHT
You can join the lottery for as little as £1.50 per ticket per month and stand the chance of winning any of our monthly and annual prizes, three prizes each draw and a major prize will now be drawn at our Annual Dinner Dance each year. To find out more check out our website page http://www.norwichcityhc.co.uk/lottery/ or contact lottery@norwichcityhc.co.uk for more details.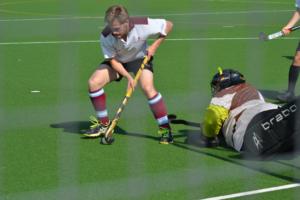 Bank Holiday Monday Mixed Hockey - Monday 2nd January, 13:00 @ TRF
27 Dec 2016
Just a reminder to those who have yet to register via either the website or Facebook to play in the fun Mixed Hockey that is taking place on Monday 2nd January, starting shortly after 13:00 at TRF.
If you have yet to register then please do so via the website or via our Facebook page.
Please note that this is open to our ADULT members and guests only unfortunately, if you are one of development players and shortly moving and eligible to play in our adult teams then please get in touch to make sure it is suitable for you.
Please bring a WHITE and YELLOW shirt to play in.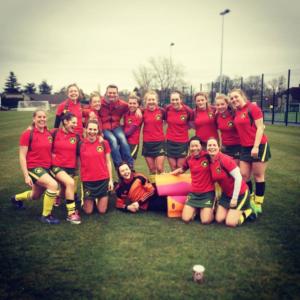 Norwich City is now on Instagram!
23 Dec 2016
You can now find Norwich City HC on Instagram as we try and select the best photos to show to you. You can download Instagram on most devices and is free to use!
Follow us @norwichcity_hc
If you have any photos that you would like on there please send them to lingy@norwichcityhc.co.uk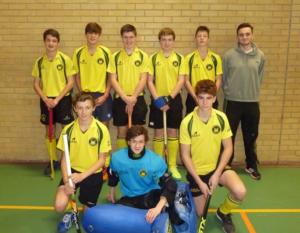 U16 Boys Reach National Indoor Finals Again
20 Dec 2016
Norwich City U16 Boys have reached the National Finals for the second year running after an excellent performance at the Regional Finals at the University of Essex on Sunday.
Having won the County Indoor Tournament in November, City were up against three other County Champions for a place in the National Finals. City started off well in the first match against Old Loughtonians with goals from Cameron Cooke and Sam Bingham securing a 2-2 draw. City then beat Hertford 5-3, with three goals to Cooke and two to Ben Withers. In a tense final game, City held their nerve for a 3-2 win, and that vital National Finals place ,with George Harrad scoring the crucial winner.
Congratulations are due to the team of Ben Millett, Dan Phillips, Tom Bailey, George Harrad, Sam Bingham, Harry Bassett, Ben Withers and Cameron Cooke. Thanks are also due to George Anthony who coached the team, Mark Bailey for helping with administration and all the parents who got the boys to Colchester for 9am on a Sunday Morning.
The National Finals will be held in January in Wolverhampton - you are all welcome to support!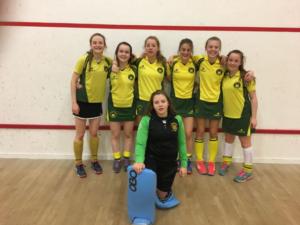 U16 Girls finish third in Regional Indoor finals
18 Dec 2016
Having qualified for the Regional finals as Norfolk champions the early Saturday morning trip down a foggy A140/A14 to Colchester was made with uncertainty as to what the level of opposition was going to be having never competed in this competition before. The girls first game was against Saffron Walden which they dominated playing composed hockey for a 1-0 win. Next up were Old Loughtonians who have been successful in this competition over the years. This was a much more even game with end to end hockey. We took the lead and with 3 minutes of play left we were still leading - unfortunately Old Loughts scored an equaliser and with a minute left scored again to win the game 2-1. The girls knew that to have any chance of qualifying for the National Finals they would need to win the next game against Sudbury - this they did with a great display of attacking hockey to come out winners 4-1. This result meant that if we won our last game we would be on the way to Wolverhampton for the national finals - Canterbury stood in the way and they had been the outstanding team in the tournament wing all their three games - the game proved to be one to far for the girls with Canterbury winning in the end 6-0 which was not a true reflection on the game in which for long periods the girls competed on equal terms with a very talented and organised opposition.
Third place was the final outcome which the girls can be proud of - they showed great individual indoor hockey skills and as a team they gave everything that was asked of them.
Squad: Sophie Turner, Becky Gaffney, Ellie Pitcher, Ellyn Roberts, Emily Rash, Abbie Ingham, Sophia Bassett.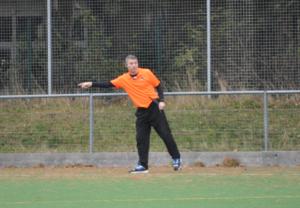 Photo Gallery Updated
17 Dec 2016
Our photo gallery has been updated with some action shots from Taverham following the conclusion of the last league hockey of 2016. If you have any photos or take any then please email them for inclusion on our website by sending them in jpeg format to gallery@norwichcityhc.co.uk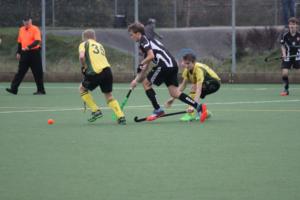 Sunday CUP Action!
8 Dec 2016
Norwich City Hockey Club enters various different cup competitions during the season with nearly all of these games taking place on Sundays, City enter a range of different cups from Youth competitions right across to the Masters, so far City have had a mix set of results.
The Under 14 Girls progression to the regional finals still hangs in the balance as they currently sit 3rd in their group having played a game less than 2nd placed Cambridge City. Having drawn two games v Pelicans and Magpies, + the win v Bury St Edmunds meant the girls couldn't manage to sit in the two qualifying positions. There next game against Cambridge City at Taverham will determine whether or not they can qualify. The Under 14 Boys are fairing slightly better having won both games so far in their group, beating IES (conceded win) and Sudbury 3-0 goals from Alex Tomkinson, Monty Platt and Louis Hart. Under 14s now have games against Magpies and Sudbury a win or draw from one of these games will see them progress to the regional finals.
The Under 16 Girls currently sit 4th in their group having only played 1 game, having played only drawn against league leaders Magpies thanks to a PC from Maddie Anthony. The Girls have a trip to bottom of the group Pelicans on Sunday before another away trip to Sudbury before finishing off with a home game against Norwich Dragons to decide whether or not they progress through to the regional finals. The Under 16 Boys currently sit top of their group having beaten both Pelicans 13-1 and Bishops Stortford 8-1 in their group but having most recently losing to Braintree 6-3 has meant that they can drop to 2nd placed below there opponents, if they win their game in hand. If the Boys beat IES in their final game they will qualify for the regional finals.
The Under 18 girls had to two tough games this year as they only managed to field a bare 11 in both games. Their first game they lost 6-2 in a lively encounter at Taverham, both goals from City coming from Flo Duffield, however Walden fielded an eligible player meaning that the game was conceded to City therefore City progressed to the Cup where they faced local rivals Magpies at Taverham who were far to strong for City with Magpies romping to a 15-0 win to knock City out of the competition. The Under 18 Boys however are still in their competition having got through to the plate last 16, the Under 18s lost 3-1 to Peterborough originally in the cup before romping home a 7-0 win away at Bury in the 2nd round of the plate competition, the boys are now away to Lindum (Lincoln) in the next round hoping to make the quarter finals of the competition.
The Mens 1st XI have had a great cup run this season starting of in the England Hockey Cup by beating Spalding 4-0 goals from Dave Skinner, Tom Hindle and two from Chris Wardale, they then came up against national league side Fareham and put on a great account of themselves eventually losing 4-2 both goals from Wardale. Having been knocked out the CUP the 1s next cup game was against Bishops Stortford in the Mens Trophy competition and tournament the 1s having enjoyed in previous years. The 1s entertained the crowd as they won 5-4 goals from Wardale, Gill, Cooke and two from Skinner. They now have a home game against Barton Mens 1s in a bid to reach the quarter finals.
The Ladies Over 45s had a short cup run as they went out in the 1st round as they lost 4-0 away to Cambridge City in a tough encounter. The Mens Over 40s started off with a defeat on penalty flicks against Witham in the CUP competition before entering the shield and winning their 2nd round match 10-1 away to Braintree, the Over 40s now await there draw in the next round.
The MIXED xi haven't played yet and start in January with a game against Broxbourne. Good Luck to all our teams hopefully some trophies by the end of the season!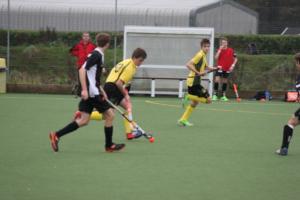 Availability and Membership
7 Dec 2016
Please can players start to fill in availability for after Christmas to try and help captains plan their squads.
Also a reminder that Membership deadline has now passed and if you haven't paid as yet you maybe become unavailable to play for the club.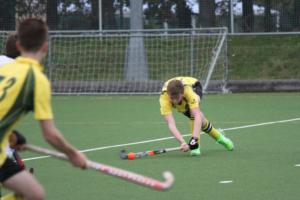 Club Photo's?
7 Dec 2016
Do you know someone who maybe interested in taking action photos on a Saturday for City or maybe you might fancy taking some yourself?
The club are on the look out for a club photography who can take some action photos of the games at Taverham and publicise them on the club's website gallery.
Please get in tough with us at lingy@norwichcityhc.co.uk
EH Performance Centre Squads Announced
6 Dec 2016
England Hockey is currently implementing its new Player Pathway, which replaces the Single System. As part of the Pathway, EH has introduced 'Performance Centres' which are based across the country providing frequent, high quality training with the best coaches. The Performance Centres will be used to select players for the EH Futures Cup each year.
Congratulations are due to the following City players who have been selected to attend the Bury Performance Centre: Tom Bailey, Harry Basset, Eddie Darley, Louis Hart, Ben Millett, Alice Moore, Harry Paterson, Dan Phillips, Rachel Phillips, Sophie Turner and Ben Withers.
Selected players will attend evening training sessions at Culford School and take part in weekend training and competitions, meeting approximately twice a month.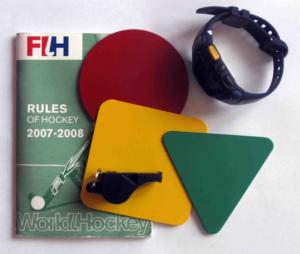 Norwich City HC Umpiring Course!
28 Nov 2016
To All Aspiring Umpires
Attached, and below, are details of a Level 1 Umpire Course to be held at Taverham, which have recently come out.  Why not take this opportunity to get your qualification, the club may seek to return the £50 entry fee if you decide to umpire when possible for NCHC.  
Its open to those aged 14 (with parental consent) through to adult.
Many of the juniors at Norwich City Hockey Club have done a certain amount of umpiring on the EH Leadership Award Course and in the Minis at tournaments and are more than capable of moving on to the next step.  This is a useful qualification to enable you to help umpiring at school and yet another item to add to a sporting CV.  
Numbers will be limited so book places early.  Follow this link and scroll down the page for booking details:
http://www.englandhockey.co.uk/courses.asp?section=296&sectionTitle=Find+a+Course  
You may need to create an account/membership with England Hockey before registering for the course (unless you have done so already), which is free, very simple and straightforward.  You also need to complete the rules test online as well but this is all explained.  
Book online now »  View map » Level 1 Umpire Course - Deadline 21/12/16
Venue: Taverham Recreation Facility, Beech Avenue, Taverham, Norwich NR8 6HP
Start date: 08.01.2017 | Duration: Sunday 8th January & Thursday 12th January, 1pm-5pm (8th Jan) & 6:30pm-9:30pm (12th Jan) | Contact: Umpiring Dept
LINK via website...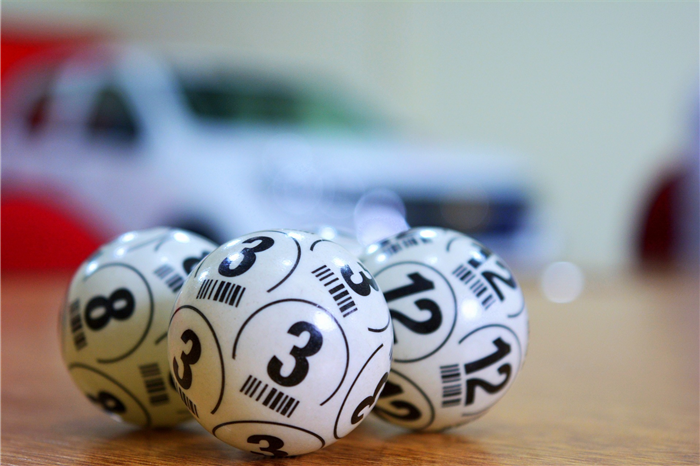 Congratulations to NCHC Lottery Winners for October - M. Blyth, A. Wardale and D. Dack
27 Nov 2016
Congratulations to our OCTOBER 2016 winners of the NCHC Club and Ground Lottery, an event we have been running since the club was founded in 1990, raising invaluable funds for the club and more recently being used as part funding towards the relaying of the sand pitch.
Winner: Michael Blyth
Runner-up: Ali Wardale
Third Place: Derek Dack
You can join the lottery for as little as £1.50 per ticket per month and stand the chance of winning any of our monthly and annual prizes, three prizes each draw and a major prize will now be drawn at our Annual Dinner Dance each year. To find out more check out our website page http://www.norwichcityhc.co.uk/lottery/ or contact lottery@norwichcityhc.co.uk for more details.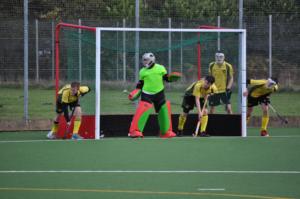 Photo Gallery Updated
18 Nov 2016
More photos have been added from the following few weeks of hockey, including action from the last two weeks of league games at home plus the junior and adult EH cup competitions.
If you have photos then please send them to us via gallery@norwichcityhc.co.uk and we will add them to the website gallery.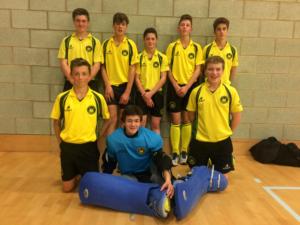 City U16 Boys and U16 Girls Both Crowned County Indoor Hockey Champions
14 Nov 2016
Yesterday was a really successful day in the Indoor County Junior Championships at UEA with both our U16 Girls and Boys teams being crowned County Champions and qualifying for the Regional Finals in December.
The U16 Boys defended their County title with good victories over Dragons and Magpies. Against Dragons, City started slowly, spurning a few chances before conceding to give Dragons the lead. However, City fought back to come from behind to win 3-2, with two well-taken goals to Harry Bassett and one to Harry Paterson. City were then too strong for a young Magpies side to win comfortably 5-1, playing some dynamic and fast-moving hockey. The goals came courtesy of Dan Phillips, George Harrad, Cameron Cooke and two to Ben Withers, but this was a real squad performance. Overall, it was a good day for the Boys, who are confident they can shift up another gear or two at the Regional Finals on 18 December, with the aim of reaching the National Finals for the second year running.
After an hour of motivational talk from coach Ian Roberts, our U16 Girls started the game against Magpies knowing it was winner takes all, with the victorious team being County Champions. Two early goals from Rachael and Abbie settled the nerves and we created a number of further chances without being able to add to our score. Sophie was her usual dynamic self in goal, making a couple of saves from Magpies short corners, before a quick break allowed Magpies to get a goal back. The half time talk was to be more patient and keep the ball instead of forcing the play and to use the sides of the pitch to change the angles. The instructions were carried out and City looked much more composed in the second half creating a number of good opportunities, one of which Anna confidently converted. Defensively City contained Magpies and thoroughly deserved the win to progress to the Regional finals.
Well done to both squads:
Boys: Ben Millett, Tom Bailey, Dan Phillips, Harry Paterson, George Harrad, Harry Bassett, Ben Withers
Girls: Sophie Turner, Ellie Pitcher, Becky Gaffney, Ellyn Roberts, Emily Rash, Abbie Ingham, Rachael Phillips, Anna Brook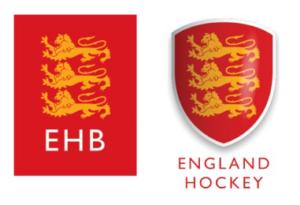 Packed pitches at Taverham on Sunday 6th November for numerous Junior National Competitions
2 Nov 2016
On Sunday 6th November we will be hosting numerous ties of the Junior National Cup Competitions following the recent draws made by England Hockey:
Saffron Walden U18G (TRF @ 12:15, Sand)
Bishops Stortford U16B (TRF @ 13:00, H2O)
Harleston Magpies U16G (TRF @ 13:45, Sand)
City of Peterborough U18B (TRF @ 14:30, H2O)
Pelicans U14G (Lynn Sport, Kings Lynn)
U14B (No Game)
It is sure to be a great atmosphere with so many competitions taking place across the various age groups, let's get a really good home crowd along to support our teams, be great to see many of our senior players there to cheer on some of their current and future team mates.
#supersunday #norwichcityHC
---
You can send any News articles you wish to have published here by sending an email to news@norwichcityhc.co.uk