Latest News
NEWS ARTICLES
City Under 16 Boys compete well to finish seventh in the National Indoor Finals
22 Jan 2018
City's Under 16 Boys travelled to Wolverhampton at the weekend to compete in the National Indoor Finals where they finished seventh though with slightly more clinical finishing could have secured a semi-final spot.
City started well against Repton securing a 5-4 win after a good performance, but in what was to be a theme for their matches conceded a short corner at the final whistle. 2-1 up at the break three goals in 2 minutes just after the break gave City the breathing space they needed. Goals came from Cameron Cooke 3, Louis Hart and Harry Basset.
Next up were eventual winners Cheltenham who proved to be well drilled with slick short corner routines running out 6-0 winners. However, hard City tried Cheltenham always managed to get a stick to City's goal bound efforts. At the end of day 1 City found themselves third in their pool with a semi-final place a possibility.
The first of Sunday's matches was against eventual finalists Guildford. Despite going a goal down early on we replied to go 2-1 ahead through Cameron Cooke and Raunaq Rai. Guildford then equalised , but two quick goals from them just before the break proved to be the difference. A further goal after the break put them further ahead, but two goals again from Cameron Cooke and Raunaq Rai made it 5-4 with three minutes remaining. Unfortunately, we weren't able to find a deserved equaliser and as we pushed forward Guildford scored again on the final whistle.
The last match was against Harrogate where the boys produced their best performance of the tournament, but despite numerous goal attempts couldn't find the net. Though in control for most of the first half City went into the break one down and then conceded another soon after the break. Cameron Cooke reduced the arrears before Harrogate scored again. With four minutes remaining and knowing only a win would give any chance of a semi-final place City substituted keeper Eddie Darley and brought on George Harrad as a kicking back. City scored immediately through Raunaq Rai and then captain Tom Bailey equalised with a minute remaining. Pushing for a winner Harrogate caught City on the break winning a short corner at the whistle which they converted to score the winner.
A great performance from the boys who finished fourth in their pool, only outplayed by eventual winners Cheltenham.
Squad : Tom Bailey, Harry Basset, Ben Chapman, Cameron Cooke, Eddie Darley, George Harrad, Louis Hart, Raunaq Rai
A big thank you to the parents for their support and for transporting the boys to the West Midlands in some miserable conditions.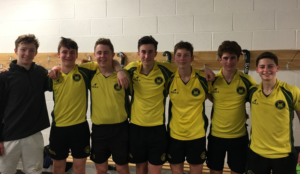 Impressive City U18 Boys Finish Fifth in National Indoor Finals
21 Jan 2018
Norwich City's u18 Boys had a great weekend at the Super6s Indoor Hockey National Finals in Telford, ultimately finishing 5th in the country and just missing out on a semi-finals place.
City got off to a slow start on Saturday with a 1-0 loss to Guildford in a match where City's dominance was unlucky not to achieve at least a draw. Our second match, against Taunton Vale, was going the same way at 2-1 down, until Harry Paterson equalised with one second remaining. City had played brilliantly all day with little to show for it.
Norwich were determined to make amends on Day 2 against Bowdon. After scoring City's first within 20 seconds, Paterson scored a hat-trick and Dan Phillips the fourth in an impressive 4-2 win. In our final match, a chaotic opening six minutes saw table-topping Repton 4-1 up. City rallied and, in an unbelievable 14 minutes of play, scored five unanswered goals to finish 6-4 winners. Skipper Josh Bailey and Phillips both scored a brace, with one each for James Hewett and Paterson.
With seven points from four games, City were unlucky not to make a semi-final spot, but have to be delighted with a fifth placed finish. The eventual National Champions were Guildford, the only team who defeated us all tournament!
Congratulations to the whole squad who played sensational hockey all weekend and were great ambassadors for the Club: Billy Buckingham, Josh Bailey, Dan Phillips, Rob Duffy, James Hewett, Harry Paterson and Ben Withers. Thanks finally to the parents for ferrying the boys and for all the enthusiastic support.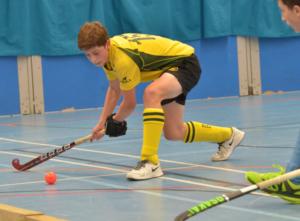 City Boys in Action this Weekend at the Indoor National Finals
19 Jan 2018
This weekend our u16 and u18 Boys travel to the Midlands for the Super6s Indoor National Finals and will be playing against the best indoor teams in the country. Reaching the Finals is a massive achievement, with the boys first winning the Norfolk County Championships and then qualifying through tough East competitions.
The u18s tournament takes place at Telford, with City facing Guildford, Repton, Bowdon and Taunton Vale in the Group stages. Meanwhile the u16s tournament is in Wolverhampton with the boys up against Guildford, Harrogate, Repton and Cheltenham in their Group.
Good luck to all 15 boys involved: Billy Buckingham, Josh Bailey, Dan Phillips, Rob Duffy, James Hewett, Harry Paterson, Ben Withers, Eddie Darley, Tom Bailey, Raunaq Rai, George Harrad, Harry Basset, Ben Chapman, Cameron Cooke and Louis Hart.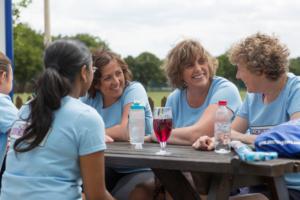 City Hockey launches Back to Hockey 2018
9 Jan 2018
Do you have a friend or family member - male or female - that you think would love to start playing hockey? With Norwich City launching its 2018 Back to Hockey scheme, it's a great time to bring them along on a Wednesday and introduce them to the sport.
Back to Hockey is a national scheme run by England Hockey and is designed to help people get back into the sport after a break or try it for the first time? It is a gentle introduction - or re-introduction - to hockey whether you have played before or not.
Sessions are designed for women and men - beginners, improvers and existing players who want to join some no-pressure hockey sessions aimed at fun and encouragement.
Sessions are every Wednesday starting from January 2018 from 6.30pm to 8pm at the Norwich City Hockey Club pitch at Taverham Recreation Facility, Beech Ave, Taverham, Norwich NR8 6HP
Contact Sue Tomlinson for more sue.tomlinson@tiscali.co.uk
For more information visit the Norwich City HC Back to Hockey blog
https://hockeyfitness.wordpress.com
Back to Hockey is a national scheme for women with a focus on fun, fitness and friendship. Whether you are a complete beginner or keen school hockey player who wants to play again - all abilities and fitness levels are very welcome.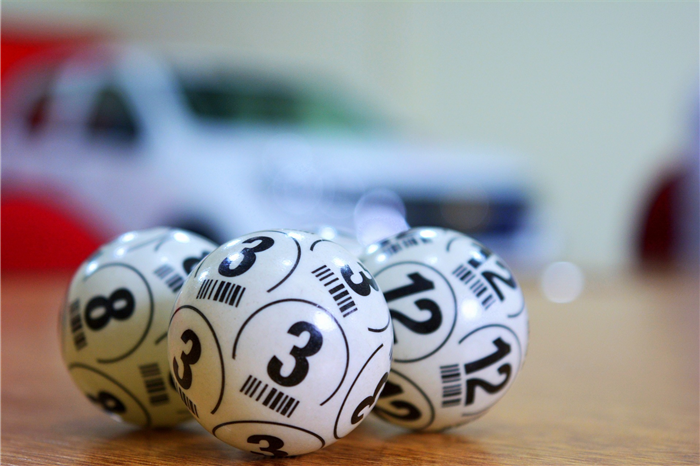 Congratulations to our November Lottery winners: A. Paterson, D. Radnedge & R. Hagen
29 Dec 2017
Congratulations to our November 2017 winners of the NCHC Club and Ground Lottery, an event we have been running since the club was founded in 1990, raising invaluable funds for the club and more recently being used as part funding towards the relaying of the sand pitch.
Winner: Alistair Paterson
Runner-up: David Radnedge
Third Place: Roger Hagen
We have recently revised the prizes on offer so it is now dependent upon the number of entries. That means the more people who join, the bigger the prizes up for grabs. We even do a special live draw at the Annual Dinner Dance with £100 on offer as first prize!
You can join the lottery for as little as £1.50 per ticket per month or 4 tickets for £5! You can even set up a direct debit via the Lottery page on the Club website - it only takes 2 minutes and is super easy!
Check out our website page http://www.norwichcityhc.co.uk/lottery/ to sign up, or contact lottery@norwichcityhc.co.uk for more details.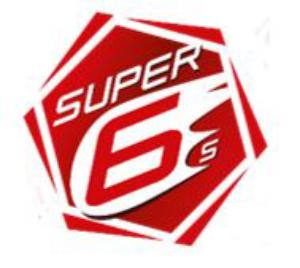 U16 Boys qualify for National Indoor Finals
17 Dec 2017
Congratulations to the under 16's boys who followed in the footsteps of the under 18 boys travelling down to Aldenham College to play in the East Regional Indoor Finals and qualifying for the National Indoor Finals, finishing as runners-up to Old Loughtonians.
A 9.30am arrival meant an early departure in very frosty and in some areas misty conditions, however, everyone arrived safely. What should have been a five team tournament was reduced to three as a result of Felixstowe withdrawing on Saturday and OMT on Sunday morning. This left ourselves, Old Loughtonians and Saffron Walden. The draw resulted in us playing the first two games. First up were Old Loughtonians who took an early lead, but we soon drew level. However it was then OL who dominated taking a 6-1 lead into half time. After the break we had our best spell of the game scoring two goals to reduce the arrears, but OL regained the initiative and ran out 10-3 winners. A win against Saffron Walden was a must if we were to stand any chance of qualifying. The first half was an even affair as went 1-0 up, were then 2-1 down but countered to go into the break 3-2 up. After the break we wrestled the initiative moving into a 3 goal lead at 5-2, Walden pulled one back before we scored again to lead 6-3, Walden scoring a late goal to reduce the arrears. A comprehensive 10-1 win by Old Loughtonians over Saffron Walden secured our qualification.
Squad : Eddie Darley (GK), Tom Bailey (Capt), Raunaq Rai, George Harrad, Harry Basset, Ben Chapman, Cameron Cooke, Louis Hart
Scorers : Cameron Cooke - 6, Raunaq Rai - 2, Harry Basset - 1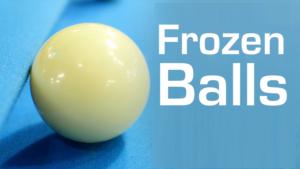 Sunday mini hockey cancelled
17 Dec 2017
After a thorough pitch inspection by our intrepid mini coordinator, the heavy decision has been taken to call off mini hockey today. This is a huge disappointment because parents had been clamouring to leave their warm houses and redden their faces beside Norfolk's premier hockey facility... Secret Santa has been notified (secretly) .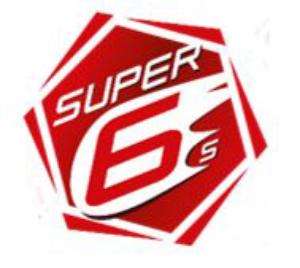 Heroic U18 Boys Qualify for National Indoor Finals
16 Dec 2017
Norwich City U18 Boys defied the odds today at Aldenham College when they came second in the East Indoor Finals and qualified for the National Indoor Finals. Due to holidays and injury, City's squad was down to the bare bones, and so the team of six played 90 minutes of frenetic indoor hockey with no substitutes. After a really narrow (and quite unlucky) 2-1 defeat to eventual winners Old Merchant Taylors, City then drew 2-2 with IES. In the final match, despite their fatigue, City found some reserves of energy and played exceptionally well to run out 4-2 winners against two time National Finalists Old Loughtonians, which was enough to see them through in second place.
Congratulations to the whole team all of whom dug deep and made a huge contribution: Billy Buckingham, Josh Bailey, Dan Phillips, Jake Cushion, Harry Paterson and Ben Withers.
Finally, good luck tomorrow to our U16 Boys who also play in their East Indoor Finals at Aldenham College and are hoping to make City double National Finalists this year.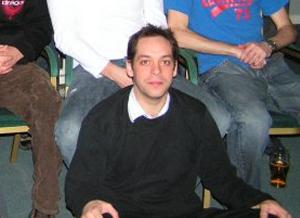 Sadly Mark Sibson (Sibbo) died on 18 November 2017
7 Dec 2017
Sadly Mark Sibson (Sibbo) died on 18 November 2017. Mark was aged just 38. Mark was married to Lizzie and had a son named Barnaby.
Mark was a determined, direct and hard-hitting centre-forward with a good turn of pace. He led the Norwich City First Team's front line in the late 2000s.
As a team member, although sometimes grumpy on the pitch, he was always jovial and cheerful in the changing room before games and in the bar after. He would always put himself out to drive, picking team members up from all over Norfolk. He brought the water bottles every week (with at least three different types of squash) as well as a series of early sports drinks which he shared with the rest of the team! He was welcoming and friendly to all the team members, regularly entertaining us with a series of jokes before the start of each match. It is fair to say that he was the heartbeat of the side for a number of years.
Mark was always fun to be around and will be missed.
There will be a Gathering to celebrate his Life at The Marsham Arms, Holt Road, Hevingham, NR10 5NP on 13th January 2018 from 12 noon till 2.30pm.There will be a light buffet lunch, and anyone wishing to attend will be welcome. (Dress code to include shorts and loud T-shirts if you so wish!)
His family will be holding a collection for the East Anglian Air Ambulance.
If you would like to donate in memory of Mark but are unable to attend, please send any donations to his parents at 26 Thompson Avenue, Holt NR25 6EN.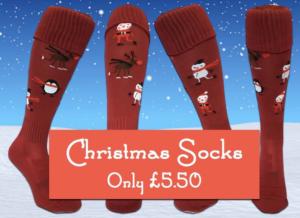 Is anyone looking for Christmas hockey Socks.?
1 Dec 2017
A special offer of £5.50 per pair...
Sizes available:
9-12
1-2
2-4
6 x 5-7
3 x 8-11
I have limited availability of some of the sizes of the Christmas socks so first come first served.
If you are looking for any sock stocking fillers please let me know.  All socks can be viewed on the website www.clubsocks.co.uk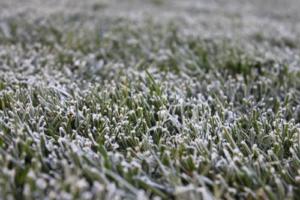 Cold weather impacts on your hockey
25 Nov 2017
With the weather getting colder please don't forget to keep an eye out on the website and keep in touch with team captains and managers if you are in any doubt as to whether the weather is going to impact on matches and training sessions.
We will aim to ensure that our website and social media feeds (Twitter, Facebook) are kept up to date so do keep an eye out for any notices.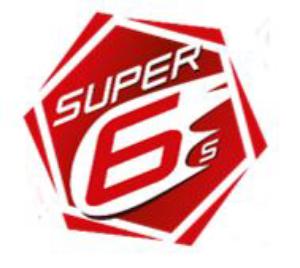 City Boys win the U16 and U18s Indoor County Championships
12 Nov 2017
The Norwich City Boys teams had an excellent morning at the County Indoor Tournament at UEA today, winning both the U16 and the U18 County Championships and qualifying for the East Region Finals next month.
In the first match against Dragons, the U18s dominated, but it wasn't until the final play that City got past the excellent Dragons keeper to score the sole goal of the game, courtesy of Rob Duffy. However, against Harleston Magpies, City stepped up several gears, played some scintillating hockey and won convincingly 5-1, with four goals to Dan Phillips and one to Josh Bailey.
The U16s Tournament was a straight shoot-out between Norwich City and Harleston. City's team was too strong and pulled away to win 3-1 with two goals from Cameron Cooke and one from Ben Chapman. City have now been County Champions for the last three years, which is an impressive achievement.
Congratulations to all the boys involved U18 Boys: Billy Buckingham, Josh Bailey, Rob Duffy, James Hewett, Harry Paterson, Dan Phillips and Sam Bingham. U16 Boys: Eddie Darley, Cameron Cooke, Tom Bailey, Raunaq Rai, George Harrad, Ben Chapman, Harry Bassett and Louis Hart.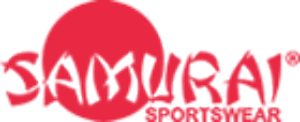 New Clothing Stock Available
5 Nov 2017
Following a number of issues with clothing last season which resulted in both the club and individual members not receiving orders, the club has decided to change supplier and from 2017/2018 we will be using Samurai Sportswear, based in Long Stratton, to provide playing kit for the both the adults and the minis section and tracksuits/hoodies for the adults section.
There will be a number of changes to the process of ordering kit, which have been made to make ordering items easier and to help keep better track of stock, so please read the below information carefully.
- All kit must be purchased on the shop page of the club website prior to any kit being handed out, so if you need socks or shorts/skorts at the weekend please make sure you order these in advance or you may not be able to pick them up when you need them.
- The club has invested in some new cabinets to store all the stock in and these will not be easily accessible by any one. Ordered items will be picked out by the clothing coordinator once a week to be collected at a following training session or match day.
- In order to reduce waiting times on personalised items the club has purchased stock of hoodies, tracksuit jacket and tracksuit bottoms in adult sizes. Once ordered these will be returned to Samurai for printing before being available for you to collect from the clubhouse. Please note that items will be collected from stock and taken to Samurai once per week so whilst we aim to get your order back to you as quickly as possible please be aware that you may have to wait a couple of weeks for this to be completed.
- The shirts we have in stock are currently unnumbered so current members are now able to purchase replacement shirts and retain their club number. New senior club members should be automatically allocated a number when they sign up so please make sure you are entering the correct number. Mini hockey players should speak to their coach/team manager or Sarah Anthony to check which number they have been allocated, senior club members will have their number displayed on the top right of the home page.
- Please note there is a new size chart on the website however if you would like to try any items on before purchasing them please email clothing@norwichcityhc.co.uk to arrange a convenient time for this - either around training changeovers or on match days.
The website has been updated with new images and prices of the new stock so please head over to the shop to place your order.
For those members that ordered items from Aquila last year and have not received them please be advised that the executive committee are looking into recovering funds and not leaving people out of pocket.
If you have any questions please contact the clothing coordinator at clothing@norwichcityhc.co.uk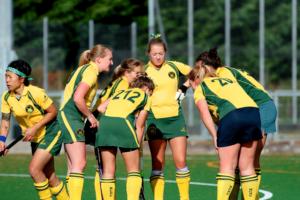 Gallery pages have been updated with recent ladies action shots
3 Nov 2017
Our club photographer Simon Tasker has been catching up on some recent ladies fixtures and has published some excellent action shots from our Ladies 1s and Ladies 4s games within our online gallery.
As always we thank Simon for giving up his time to take such great action shots. If anybody else manages to take any action photos then please email them to us via gallery@norwichcityhc.co.uk and we'll get them published.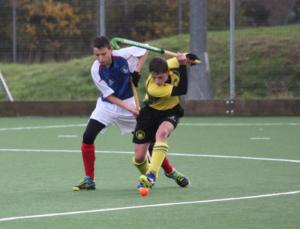 Harry Paterson selected for elite England Hockey programme
2 Nov 2017
City player Harry Paterson is one of just 65 boys from across the country to be selected for England Hockey's Advanced Award in Sporting Excellence (AASE) programme for 2017-18.
Harry is a lower sixth pupil at Norwich School and has been a member of Norwich City Hockey Club since the beginning of primary school. He now plays in the Norwich City men's first team.
Team captain Nick Jones said: 'After putting in the hours during pre-season training and impressing in pre-season friendlies Harry was selected for the 1st XI squad this season."
According to England Hockey the programme is "a government funded apprenticeship scheme designed to directly measure the athletes' ability to plan, apply and evaluate their development in the appropriate aspects of hockey. "
Modules include: strength and conditioning, psychology, nutrition, media and communications skills, career development and lifestyle management.
Nick Jones added: "Of particular note during preseason was Harry's equaliser against local rivals Harleston Magpies in the last five minutes. He has integrated with the team well and has grown in confidence game after game over the first five matches of the season.
"It shows the strength of the club's junior section as he is one of four players under the age of 18 who have all made their league debut for the Men's 1st XI this season. It is always good to hear of the success of our young players in regional and national programs. Well done Harry."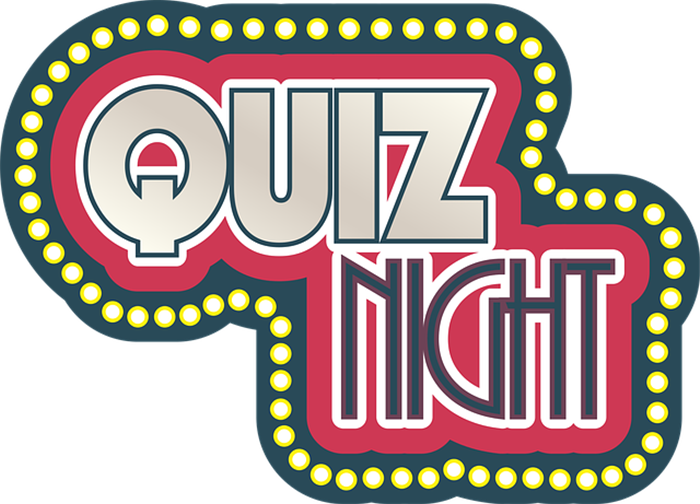 ***REMINDER*** QUIZ NIGHT SATURDAY 4th NOVEMBER
31 Oct 2017
Make sure you click attending, prize for the winning team and also the chance to win 2 free tickets to The End of Season Dinner Dance!! For every social you attend, your name will be put into a raffle, the more socials you attend, the more chance you have of winning free tickets!!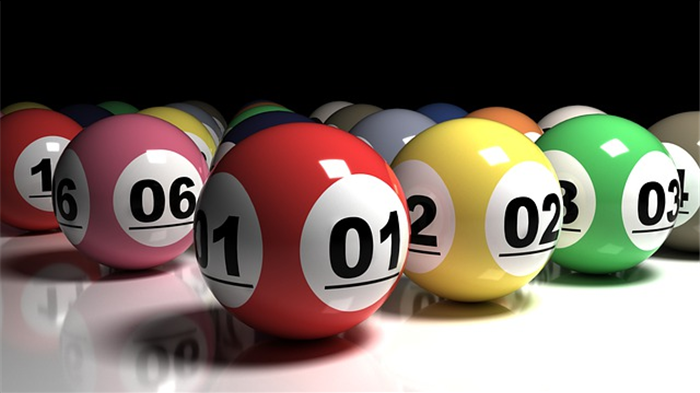 Congratulations to SEPTEMBER Lottery winners - P. Ayers, M. Brighton and R. Gay
31 Oct 2017
Congratulations to our September 2017 winners of the NCHC Club and Ground Lottery, an event we have been running since the club was founded in 1990, raising invaluable funds for the club and more recently being used as part funding towards the relaying of the sand pitch.
Winner: Paul Ayers
Runner-up: Mark Brighton
Third Place: Robert Gay
We have recently revised the prizes on offer so it is now dependent upon the number of entries. That means the more people who join, the bigger the prizes up for grabs. We even do a special live draw at the Annual Dinner Dance with £100 on offer as first prize!
You can join the lottery for as little as £1.50 per ticket per month or 4 tickets for £5! You can even set up a direct debit via the Lottery page on the Club website - it only takes 2 minutes and is super easy!
Check out our website page http://www.norwichcityhc.co.uk/lottery/ to sign up, or contact lottery@norwichcityhc.co.uk for more details.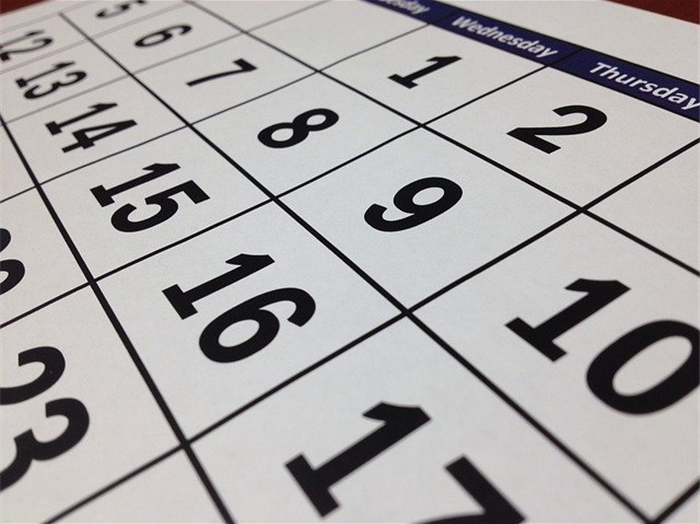 Norwich City HC Round-Up: October 21st
23 Oct 2017
Norwich City Ladies 1st team continued their excellent start to their league season by thumping Watton 1s 9-3 at Taverham to maintain their 100% start in Division 1 to top the table after 5 games. They started off well with Felicity Williams opening the scoring after 60 seconds, before setting up her sister Olivia Williams for 2-0. F Williams wasn't quite down there as she added a 3rd before Watton pulled a goal back, this was a small highlight for Watton as Emily Francis and Krystal Bishop gave the score line a rather one sided look to it at the break. After the break Watton scored again but it was again short lived as Krystal Bishop knocked in another couple of goals, Ange Hindle made it 8-2 before Watton scrambled home another, however player of the match Abbie Ingham had the last laugh as she notched in City's ninth and firmly place City top of the pile in Division 1. The Ladies face a massive game next Saturday as they take on 2nd placed Harleston Magpies 2 at Taverham.
The Mens 1st team had an equally good day as they notched up a routine 3-0 win away to West Herts, bouncing back from last week's disappointing draw at home to local rivals Dereham. City dominated the first half and it was only a matter of time before Luke Corden finished a good move with a death finish at the far post. City began to win a number of short corners and it was only a matter of time before Raunaq Rai converted his 4th goal of the season. City continued to play with Dan Cheesman setting up Luke Corden for his 2nd of the game as City lead 3-0 at half time. In the 2nd half City continued to create many chances leaving Ali Cooke in goal with very little to do all game. Despite City's best efforts they couldn't score a 4th and had to settle for a 3-0 win. City move up to 3rd in the table and are now 1 point of top in a tightly contested Prem B.
The Ladies 2s had a tough pill to swallow as they lost out 2-1 at home to North Norfolk, City created numerous good chances as the forward line of Hannah Bush, Rosie Humphrey, Hannah Jarvis, Milly Brown and Alice Gill all played really well. It was a bit of shock when North Norfolk took the lead before Alice Gill won a penalty flick and Danni Garwood duly converted it. City continued to play well and where really unlucky not to be leading at half time. City continued their good play into the 2nd half and it was once again against the run of play as North Norfolk scored again. City 2s rallied in the final few minutes but some good saves and some near misses meant it just wasn't City's day. The Mens 2s were also left equally frustrated as they took on a strong and experienced Dereham side, goals from Stuart Wardle and Jeremy Elliot weren't enough for City as they were held to an entertaining 2-2 draw.
The Ladies 3s picked up one of the results of the day as they beat local rivals Broadland 1s 4-2 at Taverham. In what was a tight first half City were left frustrated with missed changes however were relieved when Emily Spencer converted an excellent PC strike for a 1-0 half time lead. Broadland equalised however after half time from a PC of their own before Sophia Bassett and Emily Greenway managed to knock in goals to regain City's lead. Broadland scrambled home another goal to make it a nervy finish however Sophia Basset was taken down on goal and was awarded a penalty flick, she converted her 14th goal of the season and City's Ladies went on to win 4-2. The Mens 3s had similar success as they won 5-2 away to Norwich Dragons 3s. City created plenty of chances in the first half and scored two well taken goals from Rees Leonard (PC) and Ben Plumb, Dragons managed to pull one goal back just before the break from a PC (Despite the umpire forgetting you can only use one side of the stick!) After the break City continued to create numerous chances and were rewarded with three further goals from Toby Leonard, Rees Leonard (PC) and Ben Plumb as they ran home comfortable winners.
The Ladies 4s and Mens 4s both had tough defeats to swallow as the Ladies lost 3-0 at home to Loddon meanwhile the Mens 4s lost 5-2 at home to Sudbury 2s despite leading 1-0 at the break thanks to a goal from Jamie Higginbotham. The 5s however both picked up victories, the Ladies 5s had a fantastic result as they picked up their 2nd league win of the season as they beat top of the league Broadland 2s 2-1, thanks to goals from Ellie Hobden and Maria Marsh, meanwhile the Mens 5s now top Division 4NE as they picked up a victory away to local rivals Norwich Dragons 4s, Dragons led at half time 1-0 before Ady Marr converted a PC and Haren Patel converted a PS as the 5s turned it around in the 2nd half and sealed out another hard worked win.
The Mens 6s picked up a romping 4-0 win at home to local rivals Norwich Dragons 6s, they led 3-0 at half time thanks to two clinical finishes from Charles Anderson and a well-placed strike from Dave Woodward. The 6s tired a little in the 2nd half but still managed to rack up another goal as Charles Anderson completed his hatrick. The Ladies 6s also managed to score 4 goals as they picked up an excellent and exciting 4-4 draw against Broadland 3s. There were goals from Abigail Flatt, Frances Underhill, Julia Marchant and a goal in the last minute of the game to equalise from Emily Williams. The Mens 7s were unlucky to lose their first game of the season as they lost 4-3 away to Pelicans 4s, despite taking the lead from Saverio Iaccarino, they went on to being 4-1 down at half time. City fought back though hard in the 2nd half and brought the score back to 4-3 thanks to goals from Luke Keeley and a 2nd from Saverio Iaccarino but there wasn't quite enough in the tank as City couldn't quite find the equaliser.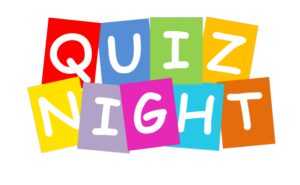 Norwich City HC Quiz Night
19 Oct 2017
On Saturday 4th November we'll be hosting a Quiz and Chips evening at the clubhouse in Taverham. All members, family, friends and guests are welcome to come along, either come alone and make a team on the night or sort yourself a team (teams are up to 6 people!). 
Prices are £5 adults and £3 juniors, payable on the night. 
Doors open from 6.30pm, the quiz will start promptly at 7.00pm.
---
You can send any News articles you wish to have published here by sending an email to news@norwichcityhc.co.uk