Latest News
NEWS ARTICLES

Exclusive Hockey will be selling sticks and equipment at Club Day
15 Aug 2017
What is Exclusive Hockey (www.exclusivehockey.co.uk)
Exclusive Hockey has been set up to give the hockey playing public in the UK not just a wider choice of cool and upcoming brands but to also save them money. We set up because we are sick and bored of the likes of Adidas, Grays etc charging ridiculous amounts of money for their sticks (£300-£500) that in many cases are all made in the same factory.  Our mission statement is as follows:
"To supply the best quality hockey sticks and equipment at the best possible value from new and exciting brands from around the world"
We aim to offer great value and a great service and to give an alternative the "big boys". We also use the punchline  "Be different, Start a Trend" which is exactly what we want our customers to do.  We have put together a collection of brands from around the world. These brands we believe offer great quality at a fantastic price, we also think they're pretty cool!
If you check out our website you will see that none of our sticks are priced at over £200.  We believe this is the very top level of price a person should pay for a hockey stick. Recently we purchased a box trailer which we have converted into a mobile shop, this means we can attend tournament, festivals and club days very easily, whilst also looking very professional (compared to gazebo pop up). You can see some images of the trailer if you follow this link - https://www.exclusivehockey.co.uk/blogs/news/mobile-shop
We will also have a range of sample sticks for people to try. We like to do this so people can have a good test and discover for themselves the most suitable stick prior to purchase.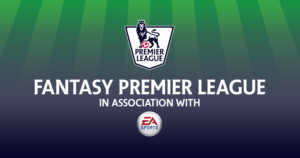 Fantasy Football League
11 Aug 2017
Join this season Norwich City HC Fantasy Football League 910438-478616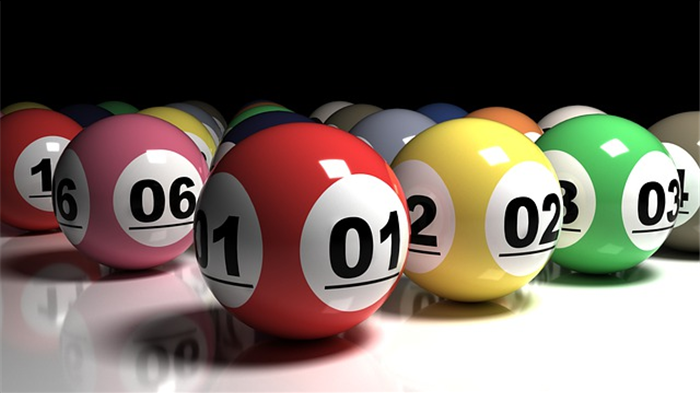 Congratulations to JUNE 2017 Lottery winners: M. Davey, P. Ayers and D. Dack
9 Aug 2017
Congratulations to our JUNE 2017 winners of the NCHC Club and Ground Lottery, an event we have been running since the club was founded in 1990, raising invaluable funds for the club and more recently being used as part funding towards the relaying of the sand pitch.
Winner: Maurice Davey
Runner-up: Paul Ayers
Third Place: Derek Dack
We have recently revised the prizes on offer so it is now dependent upon the number of entries. That means the more people who join, the bigger the prizes up for grabs. We even do a special live draw at the Annual Dinner Dance with £100 on offer as first prize!
You can join the lottery for as little as £1.50 per ticket per month or 4 tickets for £5! You can even set up a direct debit via the Lottery page on the Club website - it only takes 2 minutes and is super easy!
Check out our website page http://www.norwichcityhc.co.uk/lottery/ to sign up, or contact lottery@norwichcityhc.co.uk for more details.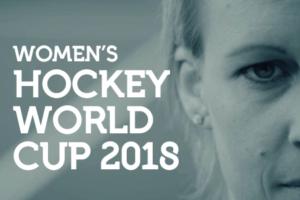 Women's World Cup 2018 - Public Ballot
8 Aug 2017
Pure hockey gold is coming to London in 2018, showcasing the biggest hockey event in the world, the Hockey Women's World Cup! Get behind England's women; be the difference pitchside with Norwich City Hockey Club! Every voice, every cheer, every fan counts as they go for gold and glory!
Your next opportunity to buy tickets is in the Public Ballot, which opens on 19 August. With limited England tickets available, don't miss your opportunity to watch your national team try to create history!
To receive the latest Public Ballot information link below by 15 August.
https://r1.surveysandforms.com/124fue83-bf2hmmc7?club=Norwich City HC&NGNumber=205661
or alternatively go to the England Hockey website and follow the links to register!
To cater for public demand, the Public Ballot will run from the 19 August - 6 September. You'll be able to select multiple tickets for different sessions
Tickets will be assigned at random to those that have applied and NOT on a first come first serve basis. If you are successful, your payment will automatically be taken.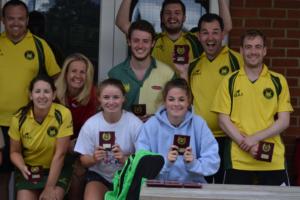 Have you registered for Club Day on Sunday 20th August?
8 Aug 2017
Our Club Day is as always open to all members, families, friends and those just wanting to come along and enjoy the day. It is being run on Sunday 20th August at Taverham starting from 10am, and will as always be a mixed ability hockey festival, inviting all players of all abilities from our vets through to our developments (O13s) and from beginners right through to our first team players.
It will be a 10am meet and please bring a coloured/yellow and white shirt to wear during the day.
Teams are arranged through the website registration process so let us know that you intend to come along, our aim is to create balanced teams so nobody needs to feel like they aren't capable of playing in what is already a fun hockey event.
We will have the usual food on the BBQ and the bar will be open all day for drinks and snack.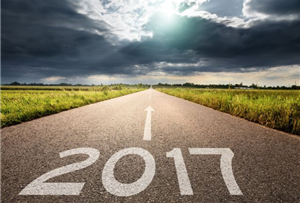 Getting ready for the 2017/2018 hockey season...
3 Aug 2017
The website has now been reset for the 2017/2018 hockey season so everybody should now be able to login for the new season and firstly make sure that their details are all up to date and accurate.
FIXTURES will be finalised through August and these will be published on the website once they are completed.
Captains are also now starting to plan and organise their squads for this season so it would be really appreciated if players could log on and update their AVAILABILITY for at least the first few months (including September and October), it doesn't take long to do and would really help our captains with their pre-season planning duties!
Our MEMBERSHIP payment services are also now open and you'll have hopefully heard about our additional packages for this season, including the excellent value "all you can play hockey" option which can be paid using direct debit and spread over a number of months.
TRAINING is now under way and we are continuing to run GK sessions on Mondays, mens and boys sessions on Tuesdays and ladies and girls sessions on Wednesdays, with Thursdays now being used to run a number of additional sessions. You can find more about what sessions taken place when by looking at our training page.
The website should hopefully provide all information you require but please do get in touch if you have any question (enquiries@norwichcityhc.co.uk).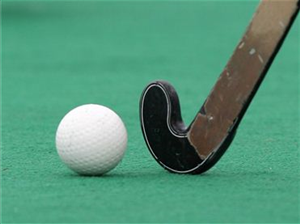 Pre-season Coaching commences w/c 31 July
30 Jul 2017
With the new season only 5 weeks away formal coaching sessions for the new season commence this week.
Goalkeeper coaching sessions commence Monday 31 July, followed by another session on 7 August and then every other week thereafter. 6.30pm - 8pm session will be for the Mens and Ladies 4th - 7th team GK's and the 8pm - 9.30pm sessions for Mens and Ladies 1st - 3rd team GK's.
Outfield players are required at these sessions to provide the goalkeepers with practise so any player wishing to improve their goalscoring ability is very welcome to attend.
Development Squads coaching during August will be combined for Girls and Boys and will take place on Tuesdays 6.30pm - 8pm. In September we will revert to separate sessions with the Boys on Tuesdays 6.30pm - 8pm and the Girls on Wednesdays 6.30pm - 8pm.
Mens sessions will again take place on Tuesdays. There are some changes to the structure of the sessions which are as follows:
8pm - 9.30pm Mens 3/4/5/6/7 which may split into two smaller groups based on numbers
8pm -9.30pm Mens 2's and invited players
8pm - 10pm Mens 1's
Ladies sessions will again take place on Wednesdays. There are some changes to the structure of sessions which are as follows:
6.30pm - 8pm Ladies 7's/Back To Hockey
6.30pm - 8pm Ladies 5's/6's
8pm - 9.30pm Ladies 3's/4's
8pm - 10pm Ladies 1's and Ladies 2's
During August there will be a number of matches organised midweek and weekends so that players can be assessed by coaches and captains to help determine the squad that will be most appropriate for the start of the league season.
If you are unsure which session to attend please contact either of the Club Captains (Sue Tomlinson and Pies) or Head Coach (Ali).
NCHC Membership packages have launched... grab them while you can!
23 Jul 2017
At the request of many members over previous years we have pleasure to announce the launch of the Club's new membership packages including the option to pay by direct debit. The window for opting into these packages closes on 23 September 2017.
We are encouraging as many members to sign up to direct debit packages this year because it saves both you and the club time, which could be better spent playing hockey or socialising! Furthermore it will prevent the need to bring along cash to matches and be chased for any outstanding debts which, as you know, have given rise to a few selection issues.
The membership packages, and full details, can be found on the website.
Once logged in please navigate to the Information tab, Fees/Subscriptions page, and scroll down to Packages.
WE NOTE IMPORTANTLY that training and match fees will only be covered by your package that you select, from the day in which your direct debit has been successfully set up/confirmed (you will get an email notifying you of this). You will pay separately for all sessions that you attend prior this date.
As an overview the packages are as follows:
> PLATINUM MEMBERSHIP - includes annual subs, matches & training fees - £270 (adult), £180 (student/concession), £150 junior. ALL PAYABLE UPFRONT OR VIA 6 MONTH DD
[Note: All training fees, as soon as you have signed up, will be included in this package price even if your team holds more than one session per week]
> DIAMOND MEMBERSHIP - includes annual subs & matches, NO training fees - £210 (adult), £150 (student/concession), £120 junior. ALL PAYABLE UPFRONT OR VIA 6 MONTH DD
> STANDARD MEMBERSHIP - includes annual subs only - £80 (adult), £55 (student/concession), £50 junior. ALL PAYABLE UPFRONT OR VIA 4 MONTH DD
> PAY & PLAY - all matches and training should be paid for based on you attending, the fees include a membership element for each time you attend to ensure you are still a member of the club.
Committee members will be available all day in the Clubhouse on Club Day (20th August) with a laptop set up. This will help us to answer any questions and queries you may have, and/or help to guide you through the selection of your membership online.
If you have any queries whatsoever please contact Guy (membership@norwichcityhc.co.uk) or Maria (accounts@norwichcityhc.co.uk).
USEFUL FAQ's (under continual expansion as questions arise from members…)
1. Does the Platinum and Diamond membership include all games or only league games?
The match fees included in these packages do not include training matches nor competition matches played primarily on Sundays, they include only formally organised mens and ladies friendlies and league matches during the current season.
2. If the package I choose does not included matches or training how do I pay for these?
This will be the same as previous seasons, in that you will be expected to bring cash to each match/training session or pay for these directly online.
3. Who is Go Cardless and how are they involved?
NCHC is introducing the use of GoCardless, an online Direct Debit solution that's simple to setup, manage and use. GoCardless has been selected given it charges the club less to process each individual transaction than the previously used paypal. Go Cardless is therefore our direct debit payment provider. All T&C s and the Direct Debit Guarantee is available on their site https://gocardless.com/legal. It will be your responsibility to ensure sufficient funds exist in your account on the date of the scheduled direct debit.
4. What day will my direct debt payment take place?
Your first DD payment will take place on the last day of the month in which you sign up and the mandate is approved & accepted by your bank. You will receive an email notification from 'help@GoCarless.com" once your direct debit has been set up and it will inform you of the monthly payment amount, the date the payment will be taken each month and the end date of the direct debit. It will further confirm the membership option you have selected on the website. If you do not receive an email, please check your junk/spam folder. If you have any queries please contact membership@norwichcityhc.co.uk or accounts@norwichcityhc.co.uk
5. How long does it take for the DD payment to be set up?
Please allow approximately 5 working days before your direct debit mandate is authorised, prior to your direct debit being approved and set up, you will need to continue to pay the standard rates for match fees and training until this time. Once all has been set up we can reimburse any overpayments made.
6. What training sessions will be included in the Platinum membership?
All training sessions that you attend as a club member will be included, even if you are a one/twos team player and have two sessions a week these will all be included.
7. When will my training/match fees be covered from?
As soon as your direct debit has been successfully set up/confirmed then all future sessions that you attend (dependant on your package choice) will be covered from that date onwards. For example if you signed up now and the direct debt was confirmed by tomorrow then all sessions would be covered from tomorrow onwards.
8. How will the payment appear on my bank statement?
Payments will appear on your bank statement as "GoCardless, ref: NCHC - " followed by a unique reference number.
9. If I choose to leave the club, take a break from Hockey or if I change my bank account, can I cancel my Direct Debit?
This may be possible, but do not just cancel from your bank, please first contact membership@norwichcityhc.co.uk and accounts@norwichcityhc.co.uk if this is the case. We will be monitoring if direct debits fail so will be in contact if any sort of instance takes place for you without prior notification.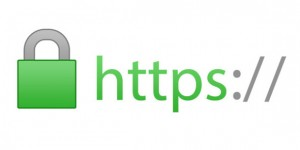 Our website has now been upgraded to a secure website using SSL and HTTPS
5 Jul 2017
We are always continuing to ensure that the data we hold and process on behalf of the club and our members is managed in an extremely secure and safe, and to further protect your data we've now added additional website security using SSL and HTTPS.
This means we are encrypting the data you provide to us, which means your experience and your information is handled online in a more secure and safe manner.
You should not notice any difference whilst visiting our site, but if you experience any problems then please get in touch with us via admin@norwichcityhc.co.uk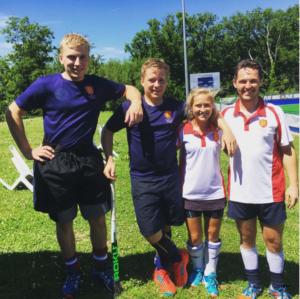 Congratulations to some of our Norwich City HC members for making the England Hockey Mixed Squads
3 Jul 2017
After an extensive selection process during June and July it is great news that a number of our Norwich City HC members have been selected for the England Mixed Squads and will be representing England in the forthcoming tournaments in August.
Well done to Alastair Cooke, Thomas Cooke and Felicity Williams for making the England Mixed Senior Squad and Louis Preston for making the England Senior Lions Mixed Squad.
Good luck in the matches to come.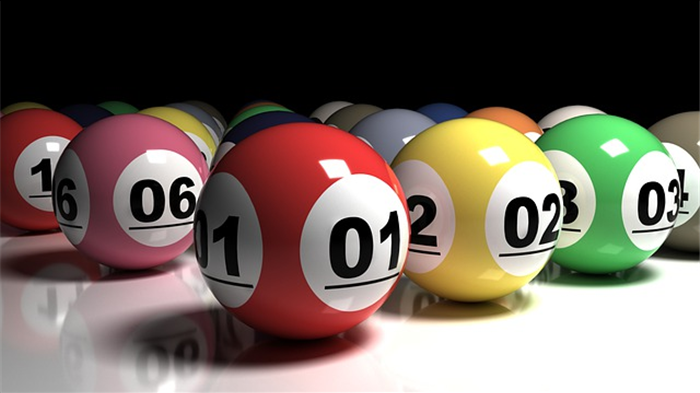 Congratulations to April and May Club Lottery Winners
29 Jun 2017
Congratulations to our APRIL and MAY 2017 winners of the NCHC Club and Ground Lottery, an event we have been running since the club was founded in 1990, raising invaluable funds for the club and more recently being used as part funding towards the relaying of the sand pitch.
APRIL:
Winner: Guy Thrower
Runner-up: Richard Aldridge
Third Place: John Barker
MAY:
Winner: Derek Dack
Runner-up: Peter Wright
Third Place: John Ingham
We have recently revised the prizes on offer so it is now dependent upon the number of entries. That means the more people who join, the bigger the prizes up for grabs. We even do a special live draw at the Annual Dinner Dance with £100 on offer as first prize!
You can join the lottery for as little as £1.50 per ticket per month or 4 tickets for £5! You can even set up a direct debit via the Lottery page on the Club website - it only takes 2 minutes and is super easy!
Check out our website page http://www.norwichcityhc.co.uk/lottery/ to sign up, or contact lottery@norwichcityhc.co.uk for more details.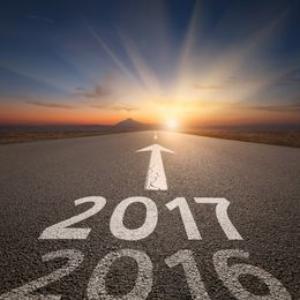 Pre-Season Dates for Diaries
27 Jun 2017
Below are some pre-season dates for your diaries:
2 July 2017 - Open Invitation Hockey Afternoon @ TRF (2pm)
3 Jul 2017 - Monday Fitness sessions run every Monday throughout July
1 Aug 2017 - Tuesdays Mens Training sessions every Tuesday commencing in August
2 Aug 2017 - Wednesdays Ladies Training sessions every Wednesday commencing in August
20 Aug 2017 - Club Day is open to players of all standards, come along and join in...
If you want to find out any more details then you can get in touch by emailing us at enquiries@norwichcityhc.co.uk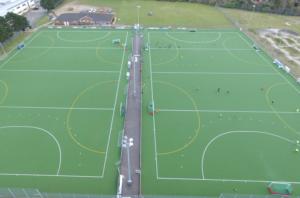 OPEN INVITATION Hockey Afternoon @ TRF on Sunday 2nd July (2pm)
20 Jun 2017
We are running an OPEN INVITATION hockey afternoon for members, guests and new members just wanting to come along and join in, on Sunday 2nd July at TRF.
Open to men and women, aged 14+, of all standards.
Just turn up for 2pm and we'll organise appropriate teams, please bring a yellow/coloured shirt as well as a white shirt please.
If you can't make this event then we plan to run more of them over the pre-season anyhow, so keep an eye out on social media and our website.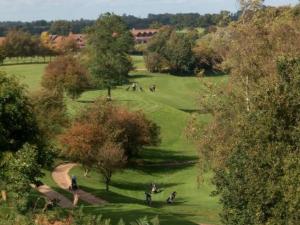 Annual Golf Day 2017 - Friday 14th July @ Barnham Broom
8 Jun 2017
Don't forget that this years Annual Golf Day has been booked at Barnham Broom again, on Friday 14th July. The event is open to all members, family and friends and it takes the format of two rounds of golf (one being a pairs/team competition and the other an individual competition), there is bacon roll/coffee/tea on arrival, lunch and an evening meal. The price is £60 per player and numbers are strictly limited unfortunately due to restrictions on tee times. If you haven't already then we still have a few places left, just book online now via our website at http://www.norwichcityhc.co.uk/golfday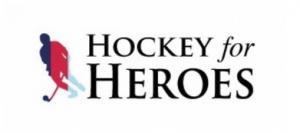 HOCKEY FOR HEROES UPDATE
3 Jun 2017
4th June 2017 - Come and join in the Final Big Day for Hockey For Heroes 2017 Challenge to be held at Marlow Hockey Club, to include 5 hockey matches and fun day, 10.30 start
International players to feature!
Squad fundraising is so far at £48k and rising
Please continue to support
Hockey for Heroes: #OpStretcher
https://www.justgiving.com/fundraising/simeon-tomlinson
MANY THANKS FOR ALL DONATIONS AND SUPPORT
HOCKEY FOR HEROES CHALLENGE STARTS 26TH MAY 2017
25 May 2017
Hockey for Heroes: #OpStretcher
https://www.justgiving.com/fundraising/simeon-tomlinson
Picture and article from England Hockey Website! Spot Doug T carrying the stretcher on one of the training weekends in the picture
Hannah Jarvis will be playing in the ladies matches on 4th June
A relation of the Spencers is part of the cycling Leeds contingent
25.05.2017
A squad of 44 from Hockey for Heroes will march 200 miles and play 30 matches across 10 days as they aim to raise £50,000 for Help for Heroes.
The group will travel on the 26 May from Cardiff to Marlow Hockey Club in Buckinghamshire as part of #OpStretcher, taking it in turns to carry a stretcher containing former Royal Marine Dominic Robert Lovett.
Dominic's dad is part of the squad of 44 and will be taking part in the march supporting his son who was injured during a military training exercise.
Great Britain Men's Team Manager, Andy Halliday, will be supporting #OpStretcher by dribbling a hockey ball along the entire route behind the stretcher.
The route takes the group to various clubs along the M4 including Gloucester, St Albans, Newbury, Chippenham and Amersham to name a few and the public are encouraged to join them on the march and attend the various games.
England and Great Britain hockey legend Barry Middleton and other international stars will feature at Marlow.
Leeds Beckett Hockey Club are also doing a bike ride from Leeds to Old Loughtonians HC, playing teams along the route and playing the Hockey for Heroes Team on Saturday 3 June.
To view the group's online auction for experiences and sporting memorabilia click here
CONFIRMED DATES & VENUES
26th May - Sofia Gardens and Gwent HC
11.00 Welsh Select
19.00 Welsh Masters
20.30 Gwent HC
27th May - Gloucester City HC, Plock Court pitch
14.30 Lansdown
16.00 Cheltenham
17.30 Gloucester
28th May - Chippenham HC
14.30 Stroud
16.00 Wotton-under-edge
17.30 Chippenham
29th May - Royal Wootton Bassett HC, RWB Academy
13.30 Military Team
15.00 Wallingford
16.30 Royal Wootton Bassett
30th May - Newbury HC
16.00 Military Team
18.00 Newbury
19.30 Newbury
31st May - Sonning HC
16.00 Military Team
18.00 Sonning
19.30 Bicester
1st June - Amersham and Chalfont, Amersham and Wycombe College
16.00 Military Team
18.00 High Wycombe
19.30 Amersham and Chalfont
2nd June - St Albans HC, Oaklands College
16.00 Military Team
18.00 Hertford
19.30 St Albans
3rd June - Old Loughtonians HC
12.30 East London
14.00 Leeds Beckett
15.30 Old Loughtonians
4th June - Marlow HC
10.00 Ladies Game
11.30 Ladies Game
13.30 Marlow Men
15.30 Danny Kerry (Ladies GB Coach) Invitational XI
17.30 Barbarian's
East Masters Mens Cup 2017 - Sunday 3rd September @ TRF
23 May 2017
With Norwich City Hockey Club (O40 Masters) being winners of the East Masters Mens Cup 2016 we have offered to host the event on behalf of East Hockey on Sunday 3rd September at our own double pitch facility in Taverham.
The Cup is open to all male players over 40 and we ask clubs to select sides reflecting the full age range of Masters Hockey. The format of the day will be 2 pools playing round- robin in the morning, followed by lunch and then playoffs, semi-finals and final in the early afternoon. The Entry fee of £120.00 per team covers pitch hire and lunch for a squad of maximum 16 players. Clubs are asked to provide umpires for pool matches that they are not involved in, although Norwich City hope to be able to provide additional umpires.
The Cup is an ideal way to catch up with old friends and adversaries, play a bit of hockey and have a few beers.
If you know of a club who would like to join us on 3rd September, please ask them to complete the following registration form with your appropriate contact details.
http://www.norwichcityhc.co.uk/eastmasters/
If you are however a member at Norwich City HC and aged 40 or over (ladies 35 or over) and keen to get involved in playing masters hockey then please feel free to contact Pies or Jenny Brine via masters@norwichcityhc.co.uk to find out more.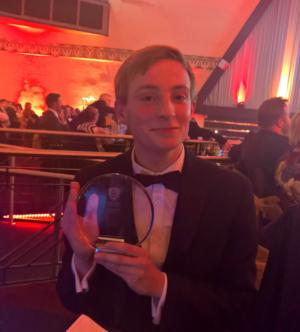 Congratulations to Tom Long for being awarded Rising Star at England Hockey Awards 2017
22 May 2017
On Saturday 20th May the England Hockey Awards 2017 were held at the Athena venue in Leicester, with a contingent of supporters travelling up to support Tom Ling in his short listed nomination for the Rising Star award 2017.
The event was hosted by ex-international goalkeeper Simon Mason, packed with more than 500 players, officials and a number of England men and women hockey players, and with the Norwich City Hockey Club table playing hosts to England Hockey CEO Sally Munday and England hockey player Hannah Martin it was clearly going to be a fun packed evening.
Congratulations Tom for winning the award in a short listed category of three Rising Stars and it was great to be able to share and receive the recognition of what he does for the club on such a bigger stage with the wider England Hockey community appreciating what such great work he has been doing at Norwich City Hockey Club.
A massive well done and congratulations to Tom, very much deserving of what you've been doing for the club and please do continue to do the great work for seasons to come :)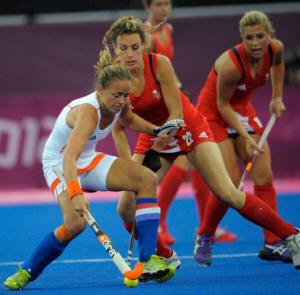 England v Netherlands - 11 June - Tickets
20 May 2017
2 Adult and 2 Child tickets available for the England v Netherlands womens match at Lee Valley on Sunday 11 June. £29.50 adult £12.50 child. Available due to Ellyn's Duke of Edinburgh camping weekend being changed!!
email me if interested. Ian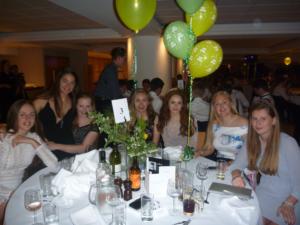 Photo Gallery Updated
20 May 2017
The photo gallery has been updated with more action shots from the end of last season and also some photos taken at our end of season Dinner Dance at Carrow Road.
If you have photos you would like to share on our photo gallery then please send them as jpg format to gallery@norwichcityhc.co.uk
This season we must say a big thank you to all those who have provided photos for our gallery, especially Simon Tasker who has been our official pitch side photographer this season and lots of his photos have been published via the gallery, so thank you to Simon and many others within the club that have provided great action shots from many of our games.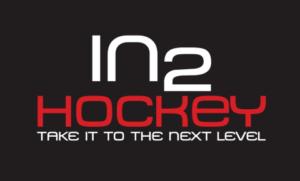 U12 boys in England Hockey national final
9 May 2017
Norwich City Under 12 boys are through to the national finals of the England Hockey In2Hockey Clubs Competition to be held at Nottingham Hockey Centre this Saturday (13 May).
The team qualified as runners up having come second to Old Loughtonians at the regional finals.
City came through a tough qualifying group beating Bury St Edmunds 3-1, Harleston Magpies 3-1 and Cambridge City 3-1 but losing a tight game to eventual winners Old Loughtonians 2-1.
The boys are in Pool A and will play Beeston, Deeside Ramblers, Surbiton and Clifton Robinsons as they battle for a place in the final which will be played in the late afternoon.
The u12 squad is William Farrow (GK), Archie Ward, Freddie Smith, Cameron Hansell (Capt), Jack Whitlam, Oliver Millett, Toby Pallister, Farren Miller, Krishna Patel, Harry Ford. Missing from picture but in squad is Sam Hyatt.
Annual General Meeting - 21st May 2017
8 May 2017
The club's AGM is to be held on Sunday 21st May 2017. The meeting will be held at the clubhouse and will start at 3pm. Before the AGM there will be a social mixed hockey game at 1.30pm (usual club kit and a white shirt). So come along have a game, join in the meeting and have a beer in your hand - well what else would you do on a Sunday afternoon?
Please try to be there if you can - it would be great to see lots of people there, as this is your chance to have your say in the running of the club!
There are a number of vacancies (i.e Ladies Fixtures Secretary, Umpire Liaison Officer (and assistant), Welfare Officer (and assistant) and Social Secretary up for grabs this year and it would be good to see some new faces taking on these roles.
If you are interested in any of these roles, or becoming more involved in some other way, please get in touch.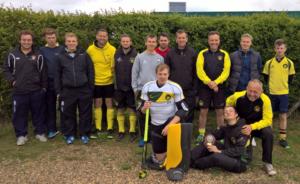 NCHC Mens Club XI - Harleston Magpies May Day Cup WINNERS
1 May 2017
On Bank Holiday Monday, a select XI which ranged in ability travelled down to Harleston to take part in the well know May Day tournament which has run for over 30 years, City have won the cup for the last 3 years and was looking for a fourth successful title under the leadership of Tom Ling.
Things didn't start well for the side as the scraped out a 1-1 draw versus IES in game 1 on grass, Paul Gallop equalising for City following a Stuart Wardle shot which hit the post. Game 2 was also not a success as City lost 4-2 to a clinical Ely City side, Matthew Brine and Stuart Wardle scoring City's consolation goals.
City knew they had to win both there next two games to stand a chance of finishing in the CUP and they did just that, firstly beating Thetford in a very entertaining 3-2 victory with one goal each from Harry Gill, Ash Bird and Nathan Taylor, this was followed up by a 1-0 win over Harleston Magpies a Harry Gill short corner in the final seconds.
It was set then City would take on Ely City in the final of the Cup a fixture which has been repeated in the last 3 tournaments. Ely went into the game with confidence after there 4-2 victory earlier on in the day but were frustrated by City's tight defence of Clabon, Ling, Brown, Spencer, Cooke and Hyatt. It was 0-0 until 5 minutes into the 2nd half when Harry 'card' Gill finishing off brilliant Ariel from Sam Clabon. City worked tirelessly and Dave King made some great saves in goal as City held on for a narrow victory and hold on to the cup for a fourth consecutive year.
Well done to the whole squad off: Tom Ling (capt), Dave King (gk), Alastair Cooke, Harry Brown, Geoff Spencer, Jason Hyatt, Sam Clabon, Paul Gallop, Nathan Taylor, Doug Tomlinson, Stuart Wardle, James Smith, Matthew Brine, Ash Bird, Harry Gill.
NCHC Ladies Club XI - Harleston Magpies May Day tournament Cup finalists
1 May 2017
NCHC were represented by 3 teams at the Harleston Magpies tournament today. One men's team and two ladies teams all three teams reaching the Cup final.
The ladies Club XI (which consisted of players from almost every team of the club) reached the Cup Finals having finished top in their round robin pool (D 0-0 Harleston Hockey Hunniz, W 3-0 Thetford, D 0-0 Dragons Whites, W 1-0 Loddon, W 1-0 Lowestoft Railway). The Semi-Final was won on penalty flicks against Beccles. It took the Norwich City Club XI into the finals against Norwich City's "City City Bang Bang" team (NCHC L2).
It was an exciting end to end match, with the Ladies 2's scoring in the final moments of the game, the first goal that the City Club XI had conceded all day! Well played to all the City Ladies who took part, and a well deserved win to our Norwich City Ladies "City City Bang Bang" team.
Norwich City's Club XI squad: Gemma Sargent, Summer Haylock, Holly Robinson, Fiona Spencer, Emily Spencer, Fongy Chung, Caroline Illing, Milly Hyatt, Grace Kidner, Fran Cooke, Maddie Anthony, Hannah Bush, Kirstin Aitken - managed by Jenny Brine
---
You can send any News articles you wish to have published here by sending an email to news@norwichcityhc.co.uk