Youth Hockey
2011-2012

U16

U16 Girls National Cup - Result to be Proud Of!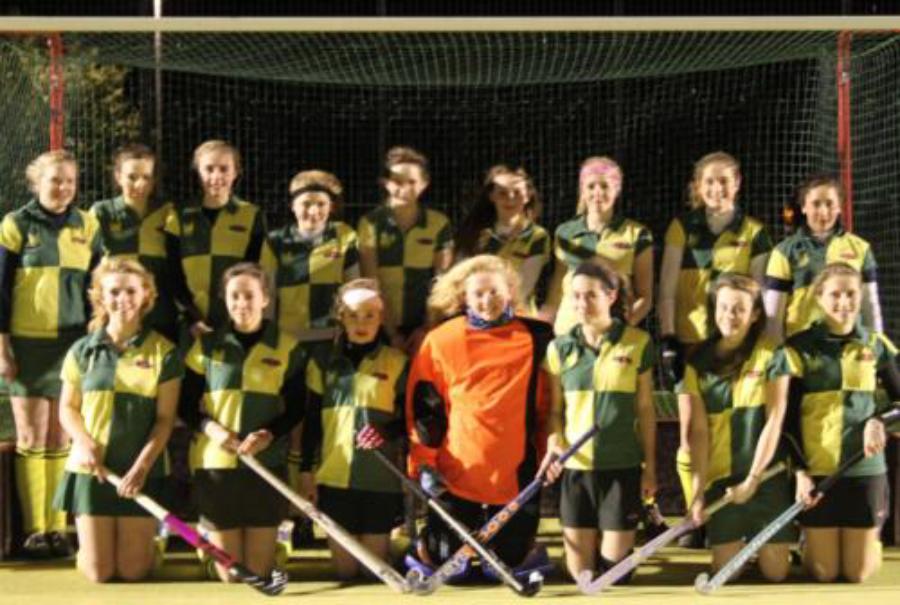 On Sunday 13th February a young Norwich City U16 Girls team faced up to a senior Havering side in the last 16 of the National Cup and despite a loss on the score-sheet we have come away with a game to be proud of, giving the squad huge experience for next year's Cup chances.

Whilst Norwich boasted a mix of Norfolk JAC and other players, the average age of the team was a whole year younger than that of the opposition with some of ours as young as 13, so the majority of the NCHC girls will see at least one more season in this competition. We played against a very seasoned opposition, but aside from the size differential it wasn't immediately obvious that we were the junior side.

Havering have come through this competition having beaten very established sides such as Old Loughts by 9-2, so our 5-1 loss in the last sixteen against a team who go through to the national quarter-finals is a creditable result. Something for Norwich City girls to be very proud about.

We knew what we were up against from the outset and went out to play to make our opponents work hard. Vigilant from the start we kept them away from success in our goal for a while but nonetheless all the play in the first fifteen minutes was in our defending half with a lot of penalty corners awarded and Havering finally found their first goal from a short with an unlucky rebound from our defender's stick. Ten minutes later Havering found their next goal from free-play but Norwich were not the walk-over they may have expected and we kept the pressure on at their end as well with play pretty much end-to-end for the rest of this half with a number of very good attacking tries.

Half-time saw us at 0-2 score-line but not with our heads down and the girls went back out to see some great running and skill to take the ball out and around by our midfields and forwards, and pretty soon we were back in the game with a goal from Jess Harris. At this stage we could see the reaction from the other side, shaken by our out-sized but not out-skilled team who really started to work the ball and our well-practiced routines. Everyone was hoping to get the equaliser to open this game back up and it was not beyond our reach and the watching crowd started to buzz with anticipation that something different was about to happen.

But at 25 minutes into the second half we finally succumbed to another Havering shot corner. Although heads didn't drop a minute later the 4th opposition goal went home from open play, and finally their fifth from a short five minutes from the final whistle.

Norwich are entirely to be credited with keeping heads held high and holding composure even when the pressure of play finally told. There are good losses and bad losses, and this was very definitely a game which whilst it never had our name on it could just possibly have seen us as minnows win out against the strong-on-the-sheet opposition.

We wish Havering every success in the quarter-final and beyond. Today was a game well-played.
---
U16 Boys National Plate - Round 3 Victory!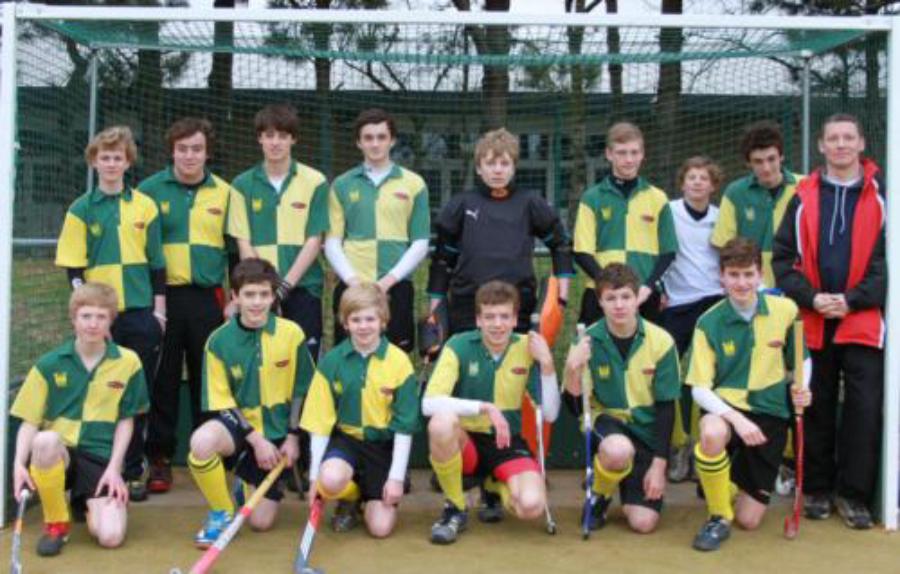 On Sunday 13th February Norwich City hosted their local rivals, Dereham, in a closely fought last 16 of the National Plate tie. With lots of opposition players knowing each other from their Norfolk exploits, this match always promised to be a close one to call.

Both teams started the game at a frenetic pace and both Managers wondered if this could continue for 70 minutes. Both keepers were tested early on and it was Dereham who took an early lead with Lavers smashing home a short corner past City's goalkeeper, Cooke.

Norwich soon replied with Anthony crashing high into the Dereham net from the edge of the circle.

With the game still being played at a fast pace, Dereham were ahead again after 15 minutes via a well taken open play effort from Turner, only for Anthony to dominate at a short corner and bring Norwich level again.

Norwich then took the lead with Anthony completing his first half hat-trick running into the circle unchallenged and scoring past a helpless Dale in the Dereham goal

After a rousing half time team talk form Manager Ingham, it was City who were able to pull further away with their best goal of the match, City turning defence into attack in the blink of an eye and a quick flowing move involving Anthony and Broadway allowed Bloom to coolly slide the ball under Dale in Dereham's goal

Dereham were not finished though, and with 10 minutes remaining, a lapse in City's defence gave Dereham renewed hope when Toby Price scored from open play.

City saved the best for last and deservedly put the game to bed with two more late strikes from Man of the Match Anthony to win 6-3

Norwich's reward is a Quarter Final home tie against Bishop's Stortford U16 Boys on Sunday 6th March at Taverham
---
U16G - Havering (U16 Girls Cup) - L 1-5 - Result to be Proud Of!
TEAM: Under 16 Girls National Cup
DATE: 13th February 2011
FIXTURE: National Cup Round 4
LEAGUE:
VENUE: Taverham
RESULT: 1-5
HEADLINE: Result to be Proud Of!

REPORT:
A young Norwich City U16 Girls team faced up to a senior Havering side today and despite a loss on the score-sheet we have come away with a game to be proud of, giving the squad huge experience for next year's Cup chances.

Whilst Norwich boasted a mix of Norfolk JAC and other players, the average age of the team was a whole year younger than that of the opposition with some of ours as young as 13, so the majority of the NCHC girls will see at least one more season in this competition. We played against a very seasoned opposition, but aside from the size differential it wasn't immediately obvious that we were the junior side.

Havering have come through this competition having beaten very established sides such as Old Loughts by 9-2, so our 5-1 loss in the last sixteen against a team who go through to the national quarter-finals is a creditable result. Something for Norwich City girls to be very proud about.

We knew what we were up against from the outset and went out to play to make our opponents work hard. Vigilant from the start we kept them away from success in our goal for a while but nonetheless all the play in the first fifteen minutes was in our defending half with a lot of penalty corners awarded and Havering finally found their first goal from a short with an unlucky rebound from our defender's stick. Ten minutes later Havering found their next goal from free-play but Norwich were not the walk-over they may have expected and we kept the pressure on at their end as well with play pretty much end-to-end for the rest of this half with a number of very good attacking tries.

Half-time saw us at 0-2 score-line but not with our heads down and the girls went back out to see some great running and skill to take the ball out and around by our midfields and forwards, and pretty soon we were back in the game with a goal from Jess Harris. At this stage we could see the reaction from the other side, shaken by our out-sized but not out-skilled team who really started to work the ball and our well-practiced routines. Everyone was hoping to get the equaliser to open this game back up and it was not beyond our reach and the watching crowd started to buzz with anticipation that something different was about to happen.

But at 25 minutes into the second half we finally succumbed to another Havering shot corner. Although heads didn't drop a minute later the 4th opposition goal went home from open play, and finally their fifth from a short five minutes from the final whistle.

Norwich are entirely to be credited with keeping heads held high and holding composure even when the pressure of play finally told. There are good losses and bad losses, and this was very definitely a game which whilst it never had our name on it could just possibly have seen us as minnows win out against the strong-on-the-sheet opposition.

We wish Havering every success in the quarter-final and beyond. Today was a game well-played.

POTM: Norwich City U16 Squad

RESULT: L 1-5
SCORERS: Jess Harris
---
U16B - Dereham (U16 Plate) - W 6-3
TEAM: U16 BOYS
DATE: SUNDAY 12TH FEBRUARY
FIXTURE: U16 NATIONAL PLATE, ROUND 3, LAST 16
LEAGUE: U16 BOYS NATIONAL PLATE
VENUE: TAVERHAM, NORWICH
RESULT: NORWICH 6, DEREHEM 3
REPORT:

Norwich City hosted their local rivals, Dereham, in a closely fought cup tie. With lots of opposition players knowing each other from their Norfolk exploits, this match always promised to be a close one to call.

Both teams started the game at a frenetic pace and both Managers wondered if this could continue for 70 minutes. Both keepers were tested early on and it was Dereham who took an early lead with Lavers smashing home a short corner past City's goalkeeper, Cooke.

Norwich soon replied with Anthony crashing high into the Dereham net from the edge of the circle.

With the game still being played at a fast pace, Dereham were ahead again after 15 minutes via a well taken open play effort from Turner, only for Anthony to dominate at a short corner and bring Norwich level again.

Norwich then took the lead with Anthony completing his first half hat-trick running into the circle unchallenged and scoring past a helpless Dale in the Dereham goal

After a rousing half time team talk form Manager Ingham, it was City who were able to pull further away with their best goal of the match, City turning defence into attack in the blink of an eye and a quick flowing move involving Anthony and Broadway allowed Bloom to coolly slide the ball under Dale in Dereham's goal

Dereham were not finished though, and with 10 minutes remaining, a lapse in City's defence gave Dereham renewed hope when Toby Price scored from open play.

City saved the best for last and deservedly put the game to bed with two more late strikes from Man of the Match Anthony to win 6-3

Norwich's reward is a Quarter Final home tie against Bishop's Stortford U16 Boys on Sunday 6th March at Taverham

POTM: George Anthony

RESULT: W 6-3
SCORERS: George Anthony 5, Sam Bloom
POTM: George Anthony
---
---
youth@norwichcityhc.co.uk
[2019-2020]
[2018-2019]
[2017-2018]
[2016-2017]
[2015-2016]
[2014-2015]
[2013-2014]
[2012-2013]
[2011-2012]
[2010-2011]
[*]