2016-2017
ARCHIVE
Results
Fixture
Result
Score
Scorers
POTM
Mar 12 vs Stockton O40 Masters
Mar
12
Stockton O40 Masters
  A  
  [EH M40+7 SF]  
(A)  EH M40+7 SF
W

W  

3-2
Matthew Brine,Haren Patel,Pete Morgan
Nick Hooper
Feb 12 vs Newark Masters
Feb
12
Newark Masters
  A  
  [EH M40+6]  
(A)  EH M40+6
W

W  

3-2
Haren Patel,Haren Patel,Penalty Strokes
Malcolm Jewers
Dec 04 vs Braintree O40 Masters
Dec
04
Braintree O40 Masters
  A  
  [EH M40+4]  
(A)  EH M40+4
W

W  

10-1
Ian Andrews,Haren Patel,Matthew Brine,Pete Morgan,Haren Patel,Pete Morgan,Matthew Brine,Pete Morgan,Jon Kidner,Jim Pallister
Pete Morgan
Oct 23 vs Witham O40
Oct
23
Witham O40
  H  
  [EH M40+2]  
(H)  EH M40+2
L

L  

4-5
Nick Hooper,Haren Patel,Haren Patel,Matthew Brine
Pete Morgan
Sep 04 vs East O40 Club Masters Cup
Sep
04
East O40 Club Masters Cup
  A  
  []  
(A)  
W

W  

C-C
 

W (3-2)  

   12/03/2017 - MV
   vs Stockton O40 Masters (A / EH M40+7 SF)


NORWICH CITY O40S MASTERS THROUGH TO FINAL OF EH SHIELD COMPETITION
MENS MASTERS XI - 12/03/2017 VS STOCKTON O40 MASTERS (A)

TEAM: Mens Masters XI
DATE: 12/03/2017
FIXTURE: Mens Masters XI VS 12/03/2017
HEADLINE: Norwich City O40s Masters through to Final of EH Shield Competition
LEAGUE: ENGLAND HOCKEY MENS O40 MASTERS SHIELD
VENUE: STOCKTON-ON-TEES
RESULT: NORWICH CITY 3, STOCKTON 2

REPORT:

Norwich City Mens O40s Masters have made it through to the finals of the England Hockey National Shield Competition after a very long away win at Stockton-on-Tees. It was Matthew Brine who opened the scoring for Norwich City after a great run up front where he managed to receive a long aerial from Haren Patel and beat two players before slotted the ball over the advancing Stockton keeper. The second came from a trademark precision short corner placement by Haren Patel, the travellers now 2-0 ahead. The game drew closer when Stockton managed to get a goal back, 2-1 still to Norwich. It was Pete Morgan who scored the City third goal, an initial save from a Haren Patel short corner was followed by Morgan to slide the ball under the keeper, 3-1 ahead. The home side then started to push forward and it was only so long that the visitors could hold on, eventually Stockton getting a breakaway goal to make it 3-2. The final 5 minutes proved excited for the crowd as City attempted to retain possession and Stockton pushed everything they could forward. It was a 3-2 victory at the final whistle and Norwich City now find themselves down at Lee Valley against Old Cranleighans on the 29th April in the final.

 

W (10-1)  

   04/12/2016 - MV
   vs Braintree O40 Masters (A / EH M40+4)


A BIT OF MORGAN'S SPICE SEES THE MENS O40S MASTERS INTO THE LAST 16 OF THE EH SHIELD NATIONAL COMPETITION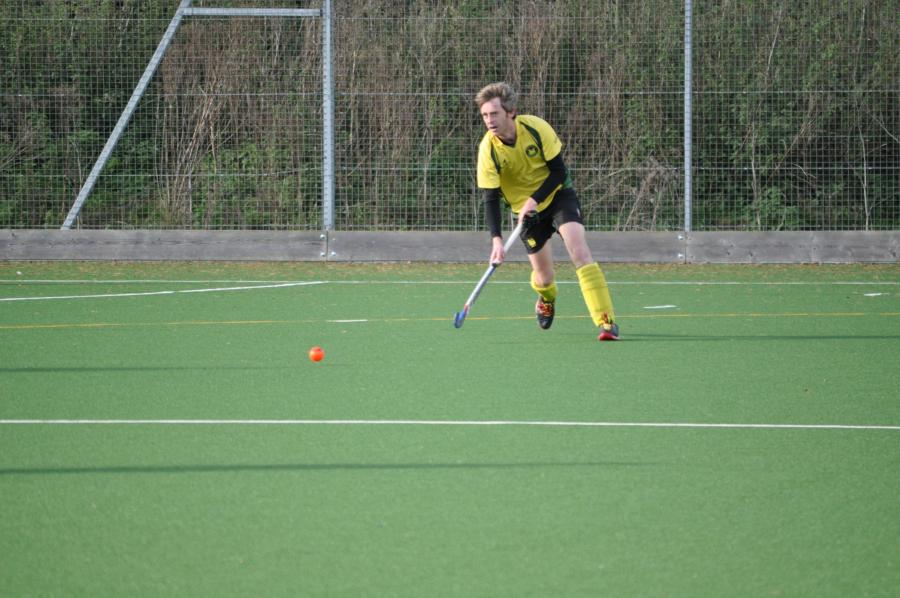 MENS MASTERS XI - 04/12/2016 VS BRAINTREE O40 MASTERS (A)

TEAM: Mens Masters XI
DATE: 04/12/2016
FIXTURE: Mens Masters XI VS 04/12/2016
HEADLINE: A bit of Morgan's Spice sees the Mens O40s Masters into the Last 16 of the EH Shield National Competition
COMPETITION: ENGLAND HOCKEY O40 MENS MASTERS SHIELD COMPETITION
VENUE: BRAINTREE, ESSEX
RESULT: CITY 10, BRAINTREE 1

REPORT:

Norwich City Mens O40s Master team are through the last 16 of the England Hockey Shield Competition after a straight forward victory away at Braintree in Essex. In a game that was very much dominated by Norwich City it was just a matter of how straight forward they could create chances without over complicating play and simply making the ball do the work with the immense amount of space that was being given to them.

It did however take a few attempts for City to open the scoring, Matthew "Pies" Brine unfortunately lacking shooting practise by the look of things with shots going wide of the right and left post and forcing the occasional good save by the Braintree keeper, however one of Pete Morgan's silky runs eventually found him on the base line and a drag across the face of goal found Ian Andrews poised to finish from close range (1-0 ahead). Another run by Pete Morgan, this time down the right, after some great work by Ali Wardale getting forward from right half, saw himself on the end of a deliberate obstruction of the defender and this gave Haren Patel the chance to surge forward from the back to slot away a penalty stroke (2-0). The third was created soon afterwards when a quick free hit opportunity was spotted by Steffan Griffiths, threading the ball through a gap for Matthew Brine to pick up on the top of the circle, this time looking more composed as he forced the keeper to commit before rounding him and slotting the ball into the net (3-0). The next goal fell to Haren Patel, a signature drag flick into the bottom corner from a straight forward short corner routine (4-0). The last falling for Peter Morgan, this time using his pace as one of the younger members of the squad to undo the Essex defence and slot away from close range (5-0).

The half time whistle came and it was clear that this was going to be a one sided affair and that focus was to keep our shape, not concede a goal and to make the ball do the work as more and more space was becoming available for City to exploit. The second half continued as the first ended, City having all the possession and dominating the play with ease, lots of getting forward by the half backs and the midfield dominating the play with ease. The next goal fell to Peter Morgan, nicely worked move through midfield and firing home from close range (6-0). It wasn't long before the goal tally continued, Matthew Brine slotting away his shot into the bottom corner after great work from Morgan in midfield, despite the defender stumbling as he tried to stick out his foot to stamp on the ball as it went over the line (7-0). Eventually it was Player of the Match Morgan's opportunity to get his hat-trick, with a sell to the keeper and defence as they assumed he was going to pass the ball to an unmarked Brine on the left of the goal for an easy goal, he dropped his should and took the ball the other way to slot home with ease (8-0). The run of play was slightly changed when Braintree had a break away opportunity, the ball falling to their lone "beanie hat" striker whose shot was about to bounce off the pads of the oncoming sliding Masters debutant Malcolm Jewers in the City goal when team mate John "Frosty" Ingham put the most effective of deflections on the ball to see it loop over and into the City goal (8-1). A big cheer from the home side and a cry of "come on we can get some more goals back" seemed to have no impact on either team as from the restart City continued to control the play. A short corner variation found a trademark Jonathan "JK" Kidner opportunity, Matthew Brine picking out the gap through to just outside the right post (this time intentionally!) and JK running in to deflect it just in behind the keeper (9-0). The final goal came as the whistle was blown for the final short corner of the match, Jim Pallister having moments before it found himself with two clear striking opportunities from the top of the circle, one saved by the keeper and other saved by the back of JKs legs, but this time the first shot by Brine was saved and deflected back to the top of the circle where Jim Pallister stepped in and rifled the ball high into the net through a very narrow near post gap (10-1).

A good performance in a rather unbalanced fixture, but City able to play some great spells of hockey, now seeing Norwich City Mens O40s Masters progress into the last 8 of the national competition, now the only team from this region left in the competition they are hoping for a home tie this time.

Player Of The Match: Pete Morgan – "pipped it by a couple of votes over Steffan Griffiths"
Thank You For Coming: Pies – "Not the greatest of starts for the team's captain it must be said…"
Champagne Moment: Jim P – "shooting into the back of his own teammate!"