2018-2019
Results
Mens 4th XI
East Division 4 North East
Fixture
Result
Score
Scorers
POTM
Jan 19 vs Thetford Town 1    
Jan
19
Thetford Town 1    
  H  
  [L]  
(H)  L
W

W  

5-4
Chris Perry,Haren Patel,Nick Hooper,Adie Land,Adie Land
Adie Land
Jan 12 vs Norwich Dragons 4
Jan
12
Norwich Dragons 4
  A  
  [L]  
(A)  L
W

W  

6-0
Mark Circuit,Nick Hooper,Simon Dale,Mark Circuit,Duncan Harris,Duncan Harris
Duncan Harris
Jan 05 vs Norwich City 5
Jan
05
Norwich City 5
  A  
  [F]  
(A)  F
W

W  

6-1
Jack Luther,Daniel Jeffers,Jack Luther,Daniel Jeffers,Lloyd Sayer,Jack Luther
Lloyd Sayer
Dec 08 vs Bury St Edmunds 3    
Dec
08
Bury St Edmunds 3    
  H  
  [L]  
(H)  L
W

W  

4-1
Matthew Brine,Matthew Brine,Matthew Brine,Matthew Brine
Matthew Brine
Dec 01 vs Pelicans 2    
Dec
01
Pelicans 2    
  H  
  [L]  
(H)  L
L

L  

0-2
Paul Roy
Nov 24 vs Harleston Magpies 4
Nov
24
Harleston Magpies 4
  A  
  [L]  
(A)  L
W

W  

6-1
Jonty Black,Adie Land,Rocco Iaccarino,Saverio Iaccarino,Saverio Iaccarino,Adie Land
Saverio Iaccarino
Nov 17 vs Norwich City 5    
Nov
17
Norwich City 5    
  H  
  [L]  
(H)  L
W

W  

3-1
Daniel Jeffers,Adie Land,Paul Roy
Jonty Black
Nov 10 vs IES 4
Nov
10
IES 4
  A  
  [L]  
(A)  L
L

L  

1-2
Jonty Black
Eddie Darley
Nov 03 vs Newmarket 2    
Nov
03
Newmarket 2    
  H  
  [L]  
(H)  L
W

W  

7-1
Ben Withers,Ben Withers,Daniel Jeffers,Ben Withers,Ben Withers,Daniel Jeffers,Simon Dale
Alex Tomkinson
Oct 27 vs Ipswich 3
Oct
27
Ipswich 3
  A  
  [L]  
(A)  L
L

L  

2-3
Alex Tomkinson,Adie Land
William Morrissey
Oct 20 vs Watton 1    
Oct
20
Watton 1    
  H  
  [L]  
(H)  L
W

W  

4-0
Haren Patel,Adie Land,Haren Patel,Joe Konieczny
Joseph Roy
Oct 13 vs Felixstowe 2
Oct
13
Felixstowe 2
  A  
  [L]  
(A)  L
D

D  

3-3
Ben Withers,Saverio Iaccarino,Ben Withers
Ben Withers
Oct 06 vs Thetford Town 1
Oct
06
Thetford Town 1
  A  
  [L]  
(A)  L
L

L  

3-6
Daniel Jeffers,Daniel Jeffers,Jack Luther
Malcolm Jewers
Sep 29 vs Norwich Dragons 4    
Sep
29
Norwich Dragons 4    
  H  
  [L]  
(H)  L
W

W  

3-0
Joe Konieczny,Adie Land,Daniel Jeffers
Alex Tomkinson
Sep 22 vs Bury St Edmunds 3
Sep
22
Bury St Edmunds 3
  A  
  [L]  
(A)  L
W

W  

3-2
Greg Hughes,Toby Pallister,Sam Hyatt
Toby Pallister
Sep 19 vs UEA 2
Sep
19
UEA 2
  A  
  [F]  
(A)  F
L

L  

1-3
Joe Holden
Paul Kassulke
Sep 15 vs Norwich Dragons 3
Sep
15
Norwich Dragons 3
  H  
  [F]  
(H)  F
W

W  

2-0
Lee Allsop,Joe Konieczny
Lee Allsop
Sep 08 vs Pelicans 2
Sep
08
Pelicans 2
  H  
  [F]  
(H)  F
W

W  

5-0
Adie Land,Mark Circuit,Daniel Jeffers,Mark Circuit,Ben Nkrumah
Mark Circuit
Sep 01 vs Norwich City 2/3
Sep
01
Norwich City 2/3
  H  
  [F]  
(H)  F
C

C  

C-C
 

W (5-4)  

   19/01/2019 - M4
   vs Thetford Town 1     (H / L)


HEAVYWEIGHT STRIKE PARTNERSHIP DELIVERS
MENS 4TH XI - 19/01/2019 VS THETFORD TOWN 1     (H)

TEAM: Mens 4th XI
DATE: 19/01/2019
FIXTURE: Mens 4th XI VS 19/01/2019
HEADLINE: Heavyweight Strike Partnership Delivers
LEAGUE: EAST DIVISION 4 NORTH EAST
VENUE: Taverham
RESULT: 5-4 Win

REPORT:
In a week where player shortage reached its usual post-Christmas peek, captain Frosty was thrilled to receive a morning call from Haren 'Upfront???' Patel saying he fancied a game. With Guy 'aggregate 6-9!' Thower playing back to back games in goal, we felt confident with strength in all areas against a team who had over run us with pace and skill in the centre of the park earlier in the year.

It was evident from early exchanges that this would be an open encounter. One where City were never behind but never managed a two goal cushion. It wasn't long before Chris 'book a hearing test' Perry found himself on the right side of the D looking to assist once again as he had the previous week. On this occasion the pace of the ball only forced the defender to deflect into his own net. Cries of 'outside the D' came but not a chance. This would be the first of many complaints from the opposition. Thetford's pace and direct play was soon rewarded with an equaliser which included an unusually poor touch from Haren. He soon made up for it with a delightful drag flick just sneaking inside the left post. Once again Thetford drew level before Hooper popped up for City to lead again. Again complaints, centering around Duncan 'I'll stand where I want' Harris who was in the D sniffing for goals again after a magnificent double last week. That may have been half time but who knows, 3-2 to the good. Somewhere in the goal fest Perry saw green for sweeping the ball away after the whistle. He didn't hear it. He didn't hear it, ok.

A little bit of positional sense and good ball movement was the order of the day from Frosty. Unfortunately, that didn't really go to plan and City were pegged back once again. Nick 'I'm ignoring you' Hooper saw yellow for not retreating even though he was reminded by the umpire multiple times. City harassed well with Paul 'call me Mr Roy' Roy in the middle although a stretch too far saw him receive a green for a clear trip. City down to 9 but they calmly saw off any threat with the defence looking solid even though we shipped 4 goals on the day. Back up to strength and City were starting to look dangerous with every attack. A wonderful team goal involving short, accurate and fast-paced passing was tapped home by Land after Perry, Mr Roy and Alex 'no commitment' Tomkinson had combined. I mean Norfolk over New York everytime. Following a fourth equaliser on the day for Thetford, City finally scored the decider. A short corner was fired in for Land to deflect reverse stick into the goal.

All in all, a game the 4s deserved to win even though they made it difficult. Thetford helped with their constant moaning and poor discipline which saw them receive multiple cards.

The league table is becoming close for second place with four teams battling it out. Next week the 4s host Felixstowe and will be keen to grab all three points after a poor show in Suffolk in October. Goals guaranteed!


 

W (6-0)  

   12/01/2019 - M4
   vs Norwich Dragons 4 (A / L)


CITY HIT DRAGONS FOR SIX
MENS 4TH XI - 12/01/2019 VS NORWICH DRAGONS 4 (A)

TEAM: Mens 4th XI
DATE: 12/01/2019
FIXTURE: Mens 4th XI VS 12/01/2019
HEADLINE: City hit Dragons for SIX
LEAGUE: EAST DIVISION 4 NORTH EAST
VENUE: Dragons Den
RESULT: City 6-0 win

REPORT:
Norwich City Men's 4th XI played the first league game after the Christmas break away at Norwich Dragons 4th XI. City dominated the first half and goals came from Mark Circuit, Nick Hooper and a special effort from Simon Dale, meaning City were three goals to the good at half time.
Captain John Ingham delivered a positive talk during the break which had the desired effect as City started the second half at a blistering pace. Straight from the re-start, Adie Land found Circuit advancing into the 'D' and he finished coolly after dribbling around a helpless Dragon's keeper.
Not even a partial floodlight failure could halt City's dominance as a flowing move out of City's defence found Chris Perry with time and space top blast a diagonal pass to the far post leaving Duncan Harris to dive and divert the ball past the keeper to put City's fifth goal in the bottom corner.
Man of the Match Harris also put the final goal past Dragon's keeper meaning the game finished with City scoring 6 and keeping a clean sheet.
City play an in-form Thetford Town 1st team next week at home.


 

W (6-1)  

   05/01/2019 - M4
   vs Norwich City 5 (A / F)


THE RIGHT RESULT!
MENS 4TH XI - 05/01/2019 VS NORWICH CITY 5 (A)

TEAM: Mens 4th XI
DATE: 05/01/2019
FIXTURE: Mens 4th XI VS 05/01/2019
HEADLINE: The Right Result!
LEAGUE: Friendly
VENUE: Taverham
RESULT: City M4's 6-1

REPORT:
The teams were mixed up (a bit), some M3's played as well
We won, they didnt!


 

W (4-1)  

   08/12/2018 - M4
   vs Bury St Edmunds 3     (H / L)


JUST LIKE OLD BRINE
MENS 4TH XI - 08/12/2018 VS BURY ST EDMUNDS 3     (H)

TEAM: Mens 4th XI
DATE: 08/12/2018
FIXTURE: Mens 4th XI VS 08/12/2018
HEADLINE: Just like old Brine
LEAGUE: EAST DIVISION 4 NORTH EAST
VENUE: Taverham
RESULT: Won 4-1

REPORT:
Matthew Brine rolled back the years, scoring all four goals against Bury St Edmunds 3's

The scoreline didn't quite do Bury justice, however, as they brought a much more experienced side to Norfolk and caused City some problems. After a decent early period, it was Bury who took the lead from a short corner when Captain Ingham was unable to put the striker under enough pressure and with time and space at the top of the 'D', his precision pass allowed Matthew Pears to score easily from close range.

After that early setback, City gradually turned on the style. The midfield of Jewers, Black and Tomkinson turned the tide in City's favour and when the lethal combination of Land & Brine were given the ball, they proved too hot to handle. Firstly, Land was put free down the left and he, in turn, found Brine in the 'D', who eased the ball to his right and slotted low into the right-hand corner. City's second was very similar, Land to Brine in the 'D', but this time a venomous strike into the bottom gave the Bury GK no chance. City 2-1 at halftime

More the same followed in the second half, with Bury starting well and Nkruma holding firm in City's goal. Even when a couple of uncharacteristic errors from Saran in defence set Bury strikers on goal, Nkruma was alert to the danger and snuffed out both chances

City put the game to bed with Brine's hattrick goal, close in on goal after good work from Jeffers. The icing on Brine's cake came late on when Bury were caught napping in defence, a quick ball out from the back from Hooper found Land with the freedom of the half, who in turn drew the keeper and slipped the ball to Brine who coolly slotted into an empty net

4-1 to City
MOTM: Matthew Brine


 

L (0-2)  

   01/12/2018 - M4
   vs Pelicans 2     (H / L)


TAKEN OUT BY THE PROFESSIONALS
MENS 4TH XI - 01/12/2018 VS PELICANS 2     (H)

TEAM: Mens 4th XI
DATE: 01/12/2018
FIXTURE: Mens 4th XI VS 01/12/2018
HEADLINE: Taken out by The Professionals
LEAGUE: EAST DIVISION 4 NORTH EAST
VENUE: Taverham Recreational Facility
RESULT: Lost 0-2

REPORT:

Don't think I mean CI5 with their sheepskin coats and a penchant for Capris (since we had no less than three George Cowleys - in Black Snr., Ingham Snr & Roy Snr - on our team) – don't think stiletto wearing, fur coat toting types either, though they did bring handbags. No, this professional Pelican team brought a steely set of organisational structures with overloads and outlets and handed us the bill. These were the Quantity Surveyors of the game with their theodolites and plumb bobs: we'd be better to bring hard hats and prepare to dig in, if we want to prevail against such built teams: we need to get professional too and channel our inner Brickies.
The warm up was amicable enough (Mr Hyatt didn't feel the need to turn up till pushback and he was spot on as normal touching the ball thrice in the game). Then we pushed off, and the hard manners of our west county boys were soon in evidence with the old rib ticklers and shin crackers for those with the temerity to pluck the ball from their grasp. Pelicans pressed high and if the assured and composed Jaguar and Patella found an outlet then the amazing Circuitry, Landrover and Black inc. were soon behind them but sometimes we coughed and the counter was quick though only a couple clinical enough to get past the classy Jewellers in pads merrily sending one over the fence to give us codgers a breath or two.
If the first half was spirited the second less so as the older legs creaked and mobility possibly lessened - though it is difficult to tell without oxygen. One favourite moment saw Nathan dribble from the 22 and around the back of the D playing numerous one-twos with Pelicans' flat sticks always returning it to his open side as if they knew it was his birthday (Many happy returns Nathan!). Sadly no goal would come and even shorties began to let us down unbelievably bobbling gazelle-like past stick stoppers and surprise back-ups alike (albeit while Mr Hyatt drew on his pipe). The final blow came flying to our youngest. Though thankfully no long term damage was done to Jonty it dented perhaps the belief and the spirit of the right hand attack which, through Cam and Jonty, had shown great promise and ambition and whose triangles will hopefully be rejoined by Alex next time out, hard hats or not.



 

W (6-1)  

   24/11/2018 - M4
   vs Harleston Magpies 4 (A / L)


YOUTH SHINE AGAIN
MENS 4TH XI - 24/11/2018 VS HARLESTON MAGPIES 4 (A)

TEAM: Mens 4th XI
DATE: 24/11/2018
FIXTURE: Mens 4th XI VS 24/11/2018
HEADLINE: Youth Shine Again
LEAGUE: EAST DIVISION 4 NORTH EAST
VENUE: Harleston
RESULT: 6 - 1 Win

REPORT:
City 4s turned up at a slightly breezy Harleston with a strong squad, knowing that if they played simple hockey they would stand a great chance of returning with 3 points.

Captain for the day, Adie (Hurry back Frosty), thought he was bolstered by having Lingy on the team sheet but although he talked a lot, he strayed and huffed far more. Once again, youth demonstrated their skill and impact at this level and are a joy to play alongside.

City started strong and did everything that was requested. Simple hockey created good chances. City quickly took control at 3-0 with some lovely passing moves. Adie slipped in Jonty for the first before rolling back a few years to lift the ball over the last defender before driving into the 25 and rounding the keeper for 2-0. Rio, Jonty and Alex were once again proving their worth along with Ben who played well on his second appearance for the 4s. Rio showed great close control along the goal line, providing brother Rocco with an early Christmas present for 3-0. City disappointingly lost shape in a 10 minute period that included a Harleston player picking up an injury taking them down to 10. Half time arrived and a chance to refocus.

The second half followed the same pattern with City dominating possession and Harleston unwilling to press even when they mysteriously made it back up to 11 (apparently a sick dog caused the very late arrival). Rio was dangerous throughout and was rewarded with two goals, one after a nice one-two before a reverse stick shot deflected off a defender's shin. Mally demonstrated discipline where Lingy could not in what was an assured display. Great work from Alex and Jonty assisted Adie's second. The stand-in captain was frustrated however, as City allowed Harleston a consolation. Disappointing for a defence that was comfortable and appeared unlikely to concede for most of the game and Eddie in goal who was not required as much as in previous weeks.

Rio was deservedly awarded MOTM for the constant threat he posed and a couple of goals.

'Thank you for coming', if the 4s awarded one, would have clearly gone to... Well you decide from the report.

Roll on next week when we entertain top of the league.


 

W (3-1)  

   17/11/2018 - M4
   vs Norwich City 5     (H / L)


GREAT ADVERTISEMENT FOR CITY YOUTH
MENS 4TH XI - 17/11/2018 VS NORWICH CITY 5     (H)

TEAM: Mens 4th XI
DATE: 17/11/2018
FIXTURE: Mens 4th XI VS 17/11/2018
HEADLINE: Great advertisement for City youth
LEAGUE: EAST DIVISION 4 NORTH EAST
VENUE: Taverham
RESULT: NCHC 4ths 3 - 1 NCHC 5ths

REPORT:
On a glorious sunny afternoon the much anticipated 4s Vs 5s league match finally got under way. There had been the usual pre match hype and posturing prior to the game to rival great head to head confrontations of yester year - think Ali Vs Foreman, think Federer Vs Djokovic, think Tom and Jerry. Anyway, the match lived up to expectations and delighted the heaving crowds.

To be fair the youthful 5s looked to have come out of the blocks the better with Monty Platt, Reuben McCall and Freddie Paterson particularly lively - Ed Taylor maintained the momentum when he joined the fray. As the game developed the 4s made good use of a youthful in mind midfield of Paul Roy, Alex Tomkinson (youthful in mind and body) and Malcolm Jewers who was last seen in goal! (versatile to the core) and the irrepressible Jonty Black at right wing. It was fitting that an excellent run down the right, one two with Mr Peter Pan himself (Adie Land) and Jonty left Dan Jeffers a simple tap in to open the scoring.

On the stroke of half time the 4s won a series of short corners and finally made it 2-0 when Adie tapped in at the near post.

Undeterred the 5s again pressed at the beginning of the second half and reduced the arrears when James Hughes calmly slotted home.. This made for an entertaining half with the 4s playing the more fluent hockey (round the back and up the line or inside) and the 5s counter attacking at pace. Haren Patel played his own unique approach to centre back, often ahead of our forward line and Eddie Darley yet again proved his worth in goal. The 4s thought they'd extended their lead when a goal mouth scramble saw Jonty crash the ball home as the whistle went for a short corner (cheers Cookie!!). Paul Roy did then add a third goal for the 4s with a very powerful if somewhat unusual one handed left handed shot.....who said you can't teach old dogs new tricks??!!

The 5s responded well with a couple of half chances and a couple of short corners. As the sun set the final whistle blew with the general consensus was that the perfect cocktail of youth and experience really had put on a show that celebrated all that is right in the wonderful game we call hockey.

Fittingly, Jonty was named the 4s man of the match and it was great to see the youngsters from both teams happily eating match teas together and having a good old chin wag...as were the old hands on the other tables. Well done everyone - you showed how to play competitive inter-club matches in the right spirit.


 

L (1-2)  

   10/11/2018 - M4
   vs IES 4 (A / L)


SUFFOLK SOB STORY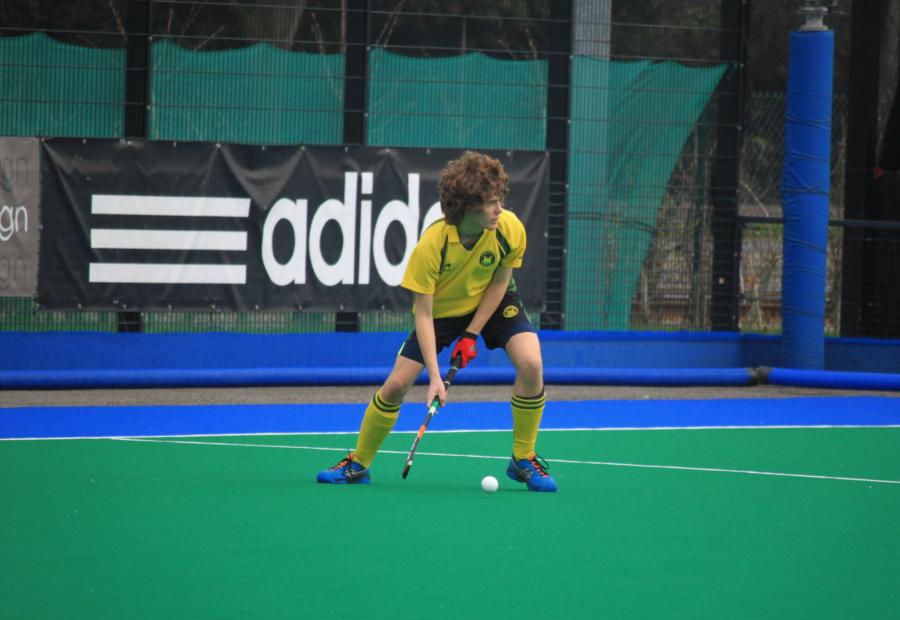 MENS 4TH XI - 10/11/2018 VS I-ES 4 (A)

TEAM: Mens 4th XI
DATE: 10/11/2018
FIXTURE: Mens 4th XI VS 10/11/2018
HEADLINE: Suffolk Sob Story
LEAGUE: EAST DIVISION 4 NORTH EAST
VENUE: Ipswich School Sports Centre
RESULT: Lost 2-1

REPORT:
In spite of playing away at probably the best hockey venue in Ease Anglia, City's M4's were not able to do justice to their surroundings!
Right from the first whistle City seemed leggy and happy to surrender possession far too easily, and with only a makeshift 12 players it would prove to be a difficult day. Were it not for Man of the Match Eddie Darley in City's goal, the scoreline would have been much worse than the 1-0 at halftime
City rallied after the break and their efforts were soon rewarded when great skill and a reverse pass into the 'D' from Jack Luther which left Jonty Black to slot home from close range
Ill discipline from Simon Black & Cameron Husband allowed the constant IES pressure to tell late in the game. The unfortunate Darley in goal only deflected a shot high into the goal area and Captain Ingham was unable to stop it from crossing the line

Final Score 2-1 to Ipswich & East Suffolk 4's

Man of the Match: Eddie Darley

 

W (7-1)  

   03/11/2018 - M4
   vs Newmarket 2     (H / L)


CITY IN SEVENTH HEAVEN AGAINST NEWMARKET
MENS 4TH XI - 03/11/2018 VS NEWMARKET 2     (H)

TEAM: Mens 4th XI
DATE: 03/11/2018
FIXTURE: Mens 4th XI VS 03/11/2018
HEADLINE: City in Seventh Heaven against Newmarket
LEAGUE: EAST DIVISION 4 NORTH EAST
VENUE: Taverham
RESULT: Won 7-1

REPORT:
A welcome return to home hunting grounds for City's 4th XI as they welcomed a struggling Newmarket 2nd team for the 7th league game of the season. It was a strong start to the game for City with a large spell of pressure leading to a beautiful run by Ben Withers and an equally sweet finish for City's first goal. A streak of domination followed with another class finish from Withers extending City's lead. Then came a goal by Dan Jeffers and yet another goal by Withers for his 1st half hattrick giving City a comfortable lead heading towards halftime. However a small lapse in concentration gave Newmarket a small chance in a short corner, which they promptly took, albeit deflected in.
City started the second half quickly and soon had their fifth by, guess who, Ben Withers. With a rotating midfield of Land, Pyatt, Tomkinson, Corden and Black(J) bossing Newmarket, City managed to get another goal in the form of a Jeffers deflection. With pinpoint passing and creativity in the middle Tomkinson sent Simon Dale a perfect ball to put the game to bed, a dodgy first touch bobbled the ball away from Dale but a composed half-volley launched the ball into the top corner.
All in all a strong performance for City with an unwavering defense (special mention Jag Saran), creative midfield (SM Alex Tomkinson) and decisive attack (SM Ben Withers). City look to be remaining strong this season with a few critical matches coming up City will need to keep this form up.
Final score 7-1 to City
POTM: Alex Tomkinson



 

L (2-3)  

   27/10/2018 - M4
   vs Ipswich 3 (A / L)


TOUGH GOING IN IPSWICH
MENS 4TH XI - 27/10/2018 VS IPSWICH 3 (A)

TEAM: Mens 4th XI
DATE: 27/10/2018
FIXTURE: Mens 4th XI VS 27/10/2018
HEADLINE: Tough going in Ipswich
LEAGUE: EAST DIVISION 4 NORTH EAST
VENUE: Ipswich Sports Club
RESULT: Lost 2-3

REPORT:
Norwich City Men's 4th XI travelled to Ipswich to play their 3rd XI on a cold Saturday afternoon and soon found the going tough on a lifeless, sandy Henley Road surface. Ipswich had a strong side, with a core of experienced midfielders that Norwich struggled to deal with throughout the match. City, in contrast, boasted a typically youthful squad including Under 16's Sam Hyatt, Alex Tomkinson, Jonty Black and debutant Will Morrissey in goal.
City's day was a story of precious few chances and a constant effort to avoid giving the the ball away softly in key areas of the pitch.
Sadly for Norwich, Ipswich went into the break deservedly two goals to the good
After a half time wake up call from captain Ingham, City played noticeably better in the second half. Chances came and went at both ends, and with Morrissey holding his own at this high level, City ventured forward with greater confidence. Reward came when Tomkinson opened their account with a clinical finish after his first effort was well saved. This seemed to spark Ipswich back into life, and they regained their two goal cushion with a well taken close range effort.
City never give up hope of getting something from the game, and it was the ever reliable Adie Land who scored what proved to be a consolation late in the half.

Final score - Ipswich 3:2 Norwich City

Man of the Match - Will Morrissey


 

W (4-0)  

   20/10/2018 - M4
   vs Watton 1     (H / L)


PATEL DOUBLE GETS CITY 4'S BACK TO WINNING WAYS
MENS 4TH XI - 20/10/2018 VS WATTON 1     (H)

TEAM: Mens 4th XI
DATE: 20/10/2018
FIXTURE: Mens 4th XI VS 20/10/2018
HEADLINE: Patel Double gets City 4's back to winning ways
LEAGUE: EAST DIVISION 4 NORTH EAST
VENUE: Taverham
RESULT: Won 4-0

REPORT:
Norwich City Men's 4th XI got back to winning ways against Watton 1's on a beautiful Taverham afternoon.
City had their usual mixture of youth and experience, with debutant Joseph Roy fitting in perfectly in the midfield. Rio Iaccarino and Alex Tomkinson were a constant threat to Watton's defence and Eddie Darley in City's goal never looked troubled on his way to a clean sheet
Goals came in the first half from the experienced heads of Patel and Land. The first from an unstoppable drag flick at a short corner, the second via a calm slap from close range, high into the net.
Second half goals came via a Patel stroke after Circuit was up-ended in the 'D' when about to pull the trigger. The second was possibly a little fortuitous when the Watton GK failed to stop a mis-hit Konieczny shot. Joe doesn't mind how they go in, as long as he beats his wife Aimee's tally by the end of the season!
Overall a well-deserved win for City and some great performances, none more so than from Joseph Roy whose tenacity, hard work and creative play rightfully earned him the Man of the Match award


 

D (3-3)  

   13/10/2018 - M4
   vs Felixstowe 2 (A / L)


THRILLER IN FELIXSTOWE
MENS 4TH XI - 13/10/2018 VS FELIXSTOWE 2 (A)

TEAM: Mens 4th XI
DATE: 13/10/2018
FIXTURE: Mens 4th XI VS 13/10/2018
HEADLINE: Thriller in Felixstowe
LEAGUE: EAST DIVISION 4 NORTH EAST
VENUE: Felixstowe Community Hub
RESULT: 3-3 draw

REPORT:
Norwich City 4th XI Men travelled to Felixstowe on an unseasonably warm October afternoon and soon realised this was not going to be a formality
After a good start, City were able to gain control of proceedings with debutants Ben Withers and Rio Iaccarino providing a constant threat. It was 'Man of the Match' Withers who broke the deadlock with excellent close control in the 'D' forcing a great save, only for the rebound to allow him to smash the ball home from a tight angle.
Felixstowe soon levelled to 1-1, then poor City defending allowed Felixstowe to take the lead 2-1 at halftime.
After the restart, City were soon back on top again, and rightly drew level via the trusty stick of Rio Iaccarino, 2-2
A tight contest then ensued until a momentary lack of concentration from the ever-reliable Koniecnzy in City's goal. A mistimed clearance saw him 'clean out' a Felixstowe forward off the ball and the umpire had no choice but to award a penalty stroke and a 5 minute yellow for City's goalkeeper. Captain Ingham put the helmet on but was unable to stop the stroke, 2-3
With City down to 10 men, against all the odds they drew level once more. It was Withers again, using his pace and mesmerising skill. With the clever use of a one-two with Chapman, Withers scored easily
City pushed hard in the final minutes, and in spite of several short corners, they were unable to find the winning goal.

Final score 3-3

Man of the Match: Ben Withers

 

L (3-6)  

   06/10/2018 - M4
   vs Thetford Town 1 (A / L)


A BAD DAY IN THETFORD
MENS 4TH XI - 06/10/2018 VS THETFORD TOWN 1 (A)

TEAM: Mens 4th XI
DATE: 06/10/2018
FIXTURE: Mens 4th XI VS 06/10/2018
HEADLINE: A bad day in Thetford
LEAGUE: EAST DIVISION 4 NORTH EAST
VENUE: Breckland Sports Centre
RESULT: Lost 3-6

REPORT:
I won't dwell here. Suffice to say a much-changed City team played uncharacteristically badly and lost to the league leaders 6-3
Highlights - Two goals from Dan Jeffers and one from Jack Luther
Lowlights - A head injury to my friend and colleague Al Paterson. Update = no lasting damage and will be fit to play next week. Phew!

Man of the Match: Malcolm Jewers in the City goal


 

W (3-0)  

   29/09/2018 - M4
   vs Norwich Dragons 4     (H / L)


CITY 4'S MAKE IT TWO FROM TWO
MENS 4TH XI - 29/09/2018 VS NORWICH DRAGONS 4     (H)

TEAM: Mens 4th XI
DATE: 29/09/2018
FIXTURE: Mens 4th XI VS 29/09/2018
HEADLINE: City 4's make it two from two
LEAGUE: EAST DIVISION 4 NORTH EAST
VENUE: Taverham
RESULT: Won 3-0

REPORT:
For Norwich City M4's second game of the season it was a return to regular turf, as city welcomed Dragons 4's to a rather toasty water pitch!
A rather tense start ensued, with a lot of possession City created many chances but didn't quite have the final ball to finish it off. City did take the lead late in the first half after a well-executed short corner routine allowed Joe Konieczny to deflect the ball past the keeper. City then withstood a large amount of pressure before half time but created many opportunities on the break and should have been leading by 2 or 3 up
before the interval.

Halftime 1-0

After a rousing team talk by Captain John Ingham, City quickly extended their lead with a cool finish from Adie Land from the top of the D. The game was quickly put to bed with a slick move down the left hand side allowing Dan Jeffers to place the ball past the keeper. City continued to put pressure on a wilting Dragons side but didn't quite manage to score a fourth goal.
City's convincingly dispatched Dragons and already seem to be in with a shot of promotion. Jag Saran's decision making and distribution at the back was excellent. Throughout the match Jonathan Pyatt's and Alex Tomkinson's superb link-up play created many chances coupling this with Mark Circuit's infectious work rate proved a decisive influence on the match.

Final score 3-0 to City

MOTM: Alex Tomkinson

 

W (3-2)  

   22/09/2018 - M4
   vs Bury St Edmunds 3 (A / L)


CITY 'BURY' THE OPPOSITION TO KICK OFF THE SEASON
MENS 4TH XI - 22/09/2018 VS BURY ST EDMUNDS 3 (A)

TEAM: Mens 4th XI
DATE: 22/09/2018
FIXTURE: Mens 4th XI VS 22/09/2018
HEADLINE: City 'Bury' the opposition to kick off the season
LEAGUE: EAST DIVISION 4 NORTH EAST
VENUE: Culford School
RESULT: Bury St Edmunds 2:3 City Men's 4's

REPORT:
It was Norwich City M4's first league match of the new season, traveling to Culford School to played Bury 3rd XI. The match was played on the older sand pitch instead of the nice new one!

Midway through the first half, City took the lead when a fast flowing move finished with Greg Hughes knocking in a precision Toby Pallister cross from point-blank range. Bury struck back before halftime with a controversial goal; a dangerous aerial was taken down in a crowd of players - City's defense stopped, waiting for the whistle that never came. The Bury player went on and scored.

Halftime 1-1

In the second half, City regained the lead with an excellent ball from Sam Hyatt which took out the keeper, for Pallister to finish off a defender's foot. City stretched their lead with a stunning finish from Sam Hyatt, who drilled the ball into the corner of the goal from the top of the D, after a fabulous diagonal pass from Charles Anderson.

Bury picked up a consolation goal three minutes from time, but City held on for the win in what was a very tight game. Jag Saran's distribution from the back was excellent and debutant GK Luke Elwes made some great saves. Adie Land was always in the right place at the right time as usual!

Final score 3-2 to City



 

L (1-3)  

   19/09/2018 - M4
   vs UEA 2 (A / F)


FINAL FRIENDLY
MENS 4TH XI - 19/09/2018 VS UEA 2 (A)

TEAM: Mens 4th XI
DATE: 19/09/2018
FIXTURE: Mens 4th XI VS 19/09/2018
HEADLINE: Final Friendly
LEAGUE: Friendly
VENUE: UEA M2's
RESULT: Lost 1-3

REPORT:
City played a mixture of 4's & 5's and played some good hockey at times. A couple of basic errors lead to UEA scoring the first two goals. A neat Joe Holden finish from a tight angle got City back into the game, but a UEA goal in the second half finished at 1-3
Highlight of the fixture - a fabulous home made slow cooked chicken curry from UEA's Hedgy, fabulous!

MOTM: Paul Kassulke



 

W (2-0)  

   15/09/2018 - M4
   vs Norwich Dragons 3 (H / F)


LOCAL DERBY WIN
MENS 4TH XI - 15/09/2018 VS NORWICH DRAGONS 3 (H)

TEAM: Mens 4th XI
DATE: 15/09/2018
FIXTURE: Mens 4th XI VS 15/09/2018
HEADLINE: Local Derby Win
LEAGUE: Friendly
VENUE: Taverham
RESULT: City Win, 2-0

REPORT:
City's Men's 4th XI took on local rivals Dragons 3's on their last Saturday before the commencement of the league season.
Captain Ingham included four from the canceled M5's fixture, but they were all in the action from the start. Holden and Black commended the central areas of the pitch, leaving Allsop and Tompkinson the freedom to roam in the front five.
After absorbing early pressure from Dragons, City took the lead at a short corner, when debutant Allsopp cooly deflected in a pass from the top of the 'D', 1-0
The cool heads of vice-captain Land and Patel gave City more control in the second half and a typical injection of pace from Konieczny inside his own half followed by a side step of the Dragon's GK and a cool finish from an angle gave City a deserved 2-0 win
Only a quick whistle late in the half, when a City advantage should have been allowed prevented Man of the Match Allsopp from bagging a second at the far right post


 

W (5-0)  

   08/09/2018 - M4
   vs Pelicans 2 (H / F)


CITY 4'S OFF TO A GOOD START
MENS 4TH XI - 08/09/2018 VS PELICANS 2 (H)

TEAM: Mens 4th XI
DATE: 08/09/2018
FIXTURE: Mens 4th XI VS 08/09/2018
HEADLINE: City 4's off to a good start
VENUE: Taverham
RESULT: Won 5-0

REPORT:
Norwich City Men's 4's got there season under way with a home friendly against Pelicans 2's. The battle of the midfield was won early, with Pyatt working tirelessly and Land oozing quality. Returning Mark Circuit dominated and fully justified his man of the match award. Evergreen Matthew Brine, now lighter and quicker than he has been for years, also put in a stellar performance alongside Kidner and Jeffers in attack.
City's pressure soon told and when Vice Captain Adie land received the ball deep and wide in Pelican's 'D', he made short work of the first defender and then shot hard and low past the keeper from an acute angle - GOAL!
Circuit was next to score after Tom Cooke and Captain Ingham combined to find him unmarked in the centre circle. Circuit did the rest - a mazy run got him into the opposition 'D' and a clever finish, 2-0
The second half brought much of the same with City's defence keeping things tight and Ben Nkrumah in goal snuffing out any Pelicans chances.
Further goals from Dan Jeffers, Mark Circuit & Jake Melhuish gave City a convincing 5-0 win

MOTM:- Mark Circuit



 

C (C-C)  

   01/09/2018 - M4
   vs Norwich City 2/3 (H / F)


CANCELLED
MENS 4TH XI - 01/09/2018 VS NORWICH CITY 2/3 (H)

TEAM: Mens 4th XI
DATE: 01/09/2018
FIXTURE: Mens 4th XI VS 01/09/2018
HEADLINE: Cancelled
LEAGUE: EAST DIVISION 4 NORTH EAST
VENUE:
RESULT: Cancelled

REPORT:

Cancelled