2016-2017
ARCHIVE
Results
Fixture
Result
Score
Scorers
POTM
Mar 25 vs Pelicans
Mar
25
Pelicans
  H  
  [L]  
(H)  L
L

L  

3-9
Chris Perry,Matthew Brine,Nick Hooper
Jake Cushion
Mar 18 vs Norwich Dragons
Mar
18
Norwich Dragons
  A  
  [L]  
(A)  L
L

L  

1-5
Chris Perry
Alex Scott
Mar 11 vs Cambridge Nomads
Mar
11
Cambridge Nomads
  H  
  [L]  
(H)  L
L

L  

2-5
Matthew Brine,Matthew Brine
George Brine
Mar 04 vs Cambridge South
Mar
04
Cambridge South
  A  
  [L]  
(A)  L
L

L  

2-4
Matthew Brine,William Kidner
Guy Thrower
Feb 25 vs March Town
Feb
25
March Town
  H  
  [L]  
(H)  L
W

W  

2-0
Adie Land,Adie Land
Alistair Paterson
Feb 18 vs Cambridge City 4
Feb
18
Cambridge City 4
  H  
  [L]  
(H)  L
D

D  

2-2
Matthew Brine,Chris Perry
Cameron Cooke
Feb 11 vs UEA
Feb
11
UEA
  A  
  [L]  
(A)  L
L

L  

0-3
Cameron Cooke
Feb 04 vs Sudbury
Feb
04
Sudbury
  A  
  [L]  
(A)  L
L

L  

4-11
Adie Land,Matthew Brine,Adie Land,Matthew Brine
Adie Land
Jan 28 vs IES 2
Jan
28
IES 2
  H  
  [L]  
(H)  L
W

W  

2-0
Matthew Brine,Chris Perry
Jake Cushion
Jan 21 vs Dereham 2
Jan
21
Dereham 2
  A  
  [L]  
(A)  L
L

L  

2-3
Joe Konieczny,Chris Perry
Geoff Spencer
Jan 14 vs Cambridge City 4
Jan
14
Cambridge City 4
  H  
  [L]  
(H)  L
C

C  

C-C
Jan 07 vs Norwich Dragons
Jan
07
Norwich Dragons
  H  
  [F]  
(H)  F
L

L  

2-3
Rees Leonard,Nick Hooper
Felix Broadway
Dec 03 vs Cambridge Uni 3
Dec
03
Cambridge Uni 3
  A  
  [L]  
(A)  L
L

L  

2-3
Richard Silvester,Chris Perry
Jamie Higginbotham
Nov 26 vs Pelicans
Nov
26
Pelicans
  A  
  [L]  
(A)  L
L

L  

1-2
George Brine
George Brine
Nov 19 vs Norwich Dragons
Nov
19
Norwich Dragons
  H  
  [L]  
(H)  L
L

L  

0-2
Harry Ingham
Nov 12 vs Cambridge Nomads 1
Nov
12
Cambridge Nomads 1
  A  
  [L]  
(A)  L
L

L  

3-4
Chris Perry,Joe Konieczny,Chris Perry
Alex Scott
Nov 05 vs Cambridge South
Nov
05
Cambridge South
  H  
  [L]  
(H)  L
W

W  

2-1
Chris Perry,Chris Perry
Ralph Jackman
Oct 29 vs March Town
Oct
29
March Town
  A  
  [L]  
(A)  L
L

L  

3-4
Joe Cowan,Daniel Phillips,Chris Perry
Daniel Phillips
Oct 22 vs UEA
Oct
22
UEA
  H  
  [L]  
(H)  L
L

L  

2-4
Harry Paterson,Cameron Cooke
Cameron Cooke
Oct 15 vs Sudbury
Oct
15
Sudbury
  H  
  [L]  
(H)  L
D

D  

1-1
Ralph Jackman
Ralph Jackman
Oct 08 vs IES 2
Oct
08
IES 2
  A  
  [L]  
(A)  L
L

L  

0-2
Sam Bingham
Oct 01 vs Dereham 2
Oct
01
Dereham 2
  H  
  [L]  
(H)  L
W

W  

3-2
Matthew Brine,Joe Konieczny,George Brine
Fred Anthony
Sep 24 vs Cambridge City 4
Sep
24
Cambridge City 4
  A  
  [L]  
(A)  L
W

W  

3-2
Chris Perry,Joe Konieczny,Matthew Brine
Sam Bingham
Sep 17 vs Cambridge University 3
Sep
17
Cambridge University 3
  H  
  [L]  
(H)  L
L

L  

1-6
Mark Fletcher
Mark Fletcher
Sep 10 vs Harleston 3
Sep
10
Harleston 3
  H  
  [F]  
(H)  F
W

W  

3-1
Chris Perry,Chris Perry,George Brine
Harry Paterson
Sep 03 vs Norwich Dragons 2
Sep
03
Norwich Dragons 2
  A  
  [F]  
(A)  F
L

L  

4-5
Matthew Brine,Felix Broadway,Matthew Brine,Josh Bailey
Matthew Fretwell
 

L (3-9)  

   25/03/2017 - M3
   vs Pelicans (H / L)


NOT THE FINISH CITY HOPED FOR...
MENS 3RD XI - 25/03/2017 VS PELICANS (H)

TEAM: Mens 3rd XI
DATE: 25/03/2017
FIXTURE: Mens 3rd XI VS 25/03/2017
HEADLINE: Not the Finish City Hoped For...
LEAGUE: EAST DIVISION 2 NORTH
VENUE: Taverham High School
RESULT: Norwich City 3s: 3 - 9 : Pellicans

REPORT:
Norwich City Mens 3s finished the season against Pelicans in a game with nothing to play for with City already relegated and Pelicans midtable.
The game started positively with City taking the lead early on through a penalty corner drag flick by Perry. The game took a turn for the worse after this with Pelicans scoring 3 goals in quick secession. City attempted to change formation to try and halt the onslaught that Pelicans were throwing at City. Pelicans went on to score one more before half time.
2nd half proved to be better for City however Pelicans were also up for the challenge. More City goals came from Matt Brine from a penalty flick won from Joe Konieczny, and Nick Hooper whose initial flick on goal took a big deflection from a Pelicans defender which helped it to beat the keeper, the ball slowly crossed the line but it did (just...). The whole City squad put in a good shift with great defensive work from Jake Cushion and Tom Ling, whilst Dan Phillips, Harry Patterson, Jon Painter, Doug Tomlinson, Paul Roy and Nick Hooper worked tirelessly in the midfield. Citys forwards also worked hard throughout the game often having to help in midfield as well but for the few chances that fell to City the goal just couldn't be found Adi Land coming close with pressure shot on goal after rounding the keeper and Joe Knoieczny nearly finding Matt Brine who would have had an open goal if not for the keeper picking of f the pass well. Some good shots from all 3 forwards were made but good keeping skills kept the city score at 3. Pelicans on the hand seemed to have the Midas touch with everything they did seemed to come off for them. They went on to score another 5 goals in the 2nd half leaving the score line at 9-3 to the visitors. Not the day at the office that City were hoping for to end the season with, but a big thank you to squad on the day and also to everyone who has played for the 3rd team this year.


 

L (1-5)  

   18/03/2017 - M3
   vs Norwich Dragons (A / L)


CITY TO REBUILD NEXT SEASON IN DIVISION 3NE
MENS 3RD XI - 18/03/2017 VS NORWICH DRAGONS (A)

TEAM: Mens 3rd XI
DATE: 18/03/2017
FIXTURE: Mens 3rd XI VS 18/03/2017
HEADLINE: City to rebuild next season in Division 3NE
LEAGUE: EAST DIVISION 2 NORTH
VENUE: Dragons Den
RESULT: 5-1 LOSS

REPORT:
Despite reason defeats to both Cambridge South and Cambridge Nomads; City could still possibly stay up but would rely on maximum points from both games against 2nd and 5th and hoping Camb South losing both games, as it turned out Camb South drew today and City's hopes off survival were over.

City put on a spiritual display in the 1st half and were unlucky to be 2-1 down a the break, as Dragons scored in the final minute of play. City's goal a Chris Perry drag flick.

City tired in the 2nd half a bare 11 and injuries to M Brine, A Land and J Koniecnzy didn't help the cause as City were reduced to 8 fit men, this lead to Dragons running riot and they racked up a further three goals, Adie Land hit the post late on for City in what was another frustrating game.

A new captain and hopefully better availability next season can mean City can rebuild for a stronger campaign in Division 3NE next season.


 

L (2-5)  

   11/03/2017 - M3
   vs Cambridge Nomads (H / L)


FADING HOPE WITH LOSS TO NOMADS
MENS 3RD XI - 11/03/2017 VS CAMBRIDGE NOMADS (H)

TEAM: Mens 3rd XI
DATE: 11/03/2017
FIXTURE: Mens 3rd XI VS 11/03/2017
HEADLINE: Fading Hope with Loss to Nomads
LEAGUE: EAST DIVISION 2 NORTH
VENUE: Taverham High School
RESULT: Norwich City 3s : 2 - 5 : Cambridge Nomads

REPORT:
City started this fixture with a high tempo as did the Nomads team as well. The defensive unit of Perry, Ling, Higginbotham and Tomlinson managed to absorb and dealt with the first few attacks with ease. City also managed to create some early chances at the other end as well with some aerials from Perry making their way through to the forwards and some well worked play through the midfield from Painter, Brine Jr. and Cooke. Land, Brine and Konieczny were unfortunate to capitalise on the chances with some good goal keeping from the Nomads keeper. Nomads opened the scoring against what most would say was the run of play. A short variation that Keeper Thrower and the defensive 4 didn't expect saw the ball hit the back board. City did not let this phase them and carried on battling to get back on level terms. Perry came very close from a corner with a low flick to the left corner, the line man had to take 2 swipes at the ball to stop it crossing the line. Once again against the run of play Nomads managed to double their lead with a counter attack that found an attacker pushed wide in the circle but with a quick turning short caught out the defence and keeper and saw the ball squeeze through the smallest of gaps at the near post. It just didn't seem to be City's day again with the ball just not finding the net. The half ended 2-0.
City came out in the 2nd half with a real fire in their bellies knowing they were still in the game, it wasn't long until City managed to put a goal on the board. A short corner variation finding Brine who managed to sweep the ball home, bringing a ray of hope for the home the team. City continued to push but playing against a bigger and fitter squad the game became longer with big gaps appearing in the middle of the pitch. The game started to become end to end play but Nomads were able to take more advantage of their chances scoring a couple more goals. City still did not let their heads go down and continued to battle. Painter, Cooke and Brine Jr, worked very hard creating chances one of which fell to Brine who found himself in the circle albeit with a lot of work to do but managed to beat 2 players and with his back to the goal and keeper managed to find the back of the net. Brine Jr almost made it 3rd but his reverse stick shot hit the post and the rebound could not be converted. Unfortunately there was still time for Nomads to score one more, a well hit strike from the top of the circle left the keeper little chance.
The game ended 5-2 to Nomads but many felt this was a flattering score line for the actual game.
With Cambridge South sneaking a point it now means City must win their final 2 games to be able to stay up that is if other result go our way as well.


 

L (2-4)  

   04/03/2017 - M3
   vs Cambridge South (A / L)


1ST HALF PERFORMANCE COSTS CITY
MENS 3RD XI - 04/03/2017 VS CAMBRIDGE SOUTH (A)

TEAM: Mens 3rd XI
DATE: 04/03/2017
FIXTURE: Mens 3rd XI VS 04/03/2017
HEADLINE: 1st half performance costs City
LEAGUE: EAST DIVISION 2 NORTH
VENUE: Long Road Sixth Form
RESULT: 4-2 Loss

REPORT:
With Cambridge South providing City with there only fixture against a team in the bottom half of the table, City's travelling 11 knew this would be a crucial game in the battle for survival with both teams level on points heading into the game. Rocking up in Cambridge and arriving seeing a 1st squad full of 15 players filled City with great confidence before the start???

The game started with South pressing City, and City struggling to adapt to the slippery and bouncy pitch. South created a couple of early chances with a poor finish and a great save from Guy Thrower City could of been a goal down. However it wasn't long before South's hockey style of firing the ball into the D finally paid off as they scored two goals in quick concession from well placed deflections. City battled hard but with a bare 11 and lack of pace in the midfield City lost the ball upfront and were caught on the break and find themselves 3-0 before half time, leaving a mountain to climb in the 2nd half.

In the 2nd half a formation change which led to a more youthful midfield managed to battle out South's young, pacey and skilful midfield and South began to drop deeper. City battled away with their 11 and managed to score thanks to a Matthew Brine PC goal. 1 soon became two when Ling over turned the ball on the 23 and threaded the ball through to Kidner who scored the goal of the game with brilliant finish across the keeper into net. The keeper then made three great saves from Brine, Perry and Koniecnzy. In the final 2 minutes with City pushing for an equaliser the sucker punch came as South used there rotations and subs to keep players fresh and scored a well-placed breakaway goal.

POTM went to Guy Thrower mainly for his two stunning saves in the 1st half. However there were also impressive performances from youngsters Harry Paterson and Doug Tomlinson. Despite City's 3s relegation edging nearer there are still points to play for and will look forward to welcome both Pelicans 1 and Cambridge Nomads 1 to Taverham next week before looking forward to a tasty local trip to Dragons.

 

W (2-0)  

   25/02/2017 - M3
   vs March Town (H / L)


FINALLY 3 POINTS.........
MENS 3RD XI - 25/02/2017 VS MARCH TOWN (H)

TEAM: Mens 3rd XI
DATE: 25/02/2017
FIXTURE: Mens 3rd XI VS 25/02/2017
HEADLINE: Finally 3 points.........
LEAGUE: EAST DIVISION 2 NORTH
VENUE:
RESULT:

REPORT:
After what was a stressful week for the Norwich City captains the 3rd XI managed to bring a squad together for the fixture against March, which was more than could be said for the travelling opposition who turned up with a 10 man squad.
Norwich started as would be expected against a hinder team with a high tempo and a lot of ball retention, however with little to show from it in the first half. The ball found itself into some very positive positions but with a lack of finesse, poor first touch and decision making Norwich were unable to break the dead lock. Some close attempts came from Matt Brine with an unbelievable run with a narrow miss and Will Kidner hitting the post were just 2 of over handful that went begin to be finished. The curse of the bouncing ball would haunt the Norwich throughout the day. March showed little to none in the attacking front in the first half with Geoff Spencer and Chris Perry easily stopping the few attacks that were mounted. The first half ended in a 0-0 draw with City kicking themselves for not having a healthy lead.
The 2nd half start much as the first started with City knowing it was only going to be a matter of time before a goal was scored. Al Patterson and Paul Roy were making a lot room and chances down the right hand side with a the extra man advantage the space and time was there to mount some great plays. As was the same on the left side with Rob Duffy and Tom Ling but still City were finding it hard to break the dead lock. Finally City managed a get a goal on the score board, some good work on the right found Matt Brine in the circle his shot slightly wide was pulled back by Adi Land from close range to allow the ball to crawl over the line. This spurred the City side on again a few close chances that on any other would have gone over the line were missed. March could have been close to mounting a come back when breaking quick caught the City defence out but some great work by Patterson and Spencer kept them at bay. New arrival to the 3rd team Doug Tomlinson made his mark by playing some cool and basic hockey helping to keep the chances coming in City' favour. Joe Konieczny was unfortunate to miss the easiest chance of the game when Land played a ball across the open goal but the notorious bounce that haunted the city team caught him out. Finally City were able to put the game out of reach when Land stuck again with a close range effort allowing City some breathing room. Felix Broadway worked relentlessly in the middle of the field to continue to mount attacks but City were unable to extend their lead. The march keeper had an outstanding game keeping them in the game for the majority of the match. City walked away with a win which on paper was a certainty against a 10 man team but they certainly made it hard work and walked away knowing the score line should have been much better.
Norwich Travel to Cambridge this next week for a match against Cambridge South in is what is bound to be the most crucial game of the season for survival where only a win will be exceptable.


 

D (2-2)  

   18/02/2017 - M3
   vs Cambridge City 4 (H / L)


1 POINT IS BETTER THAN NONE!!!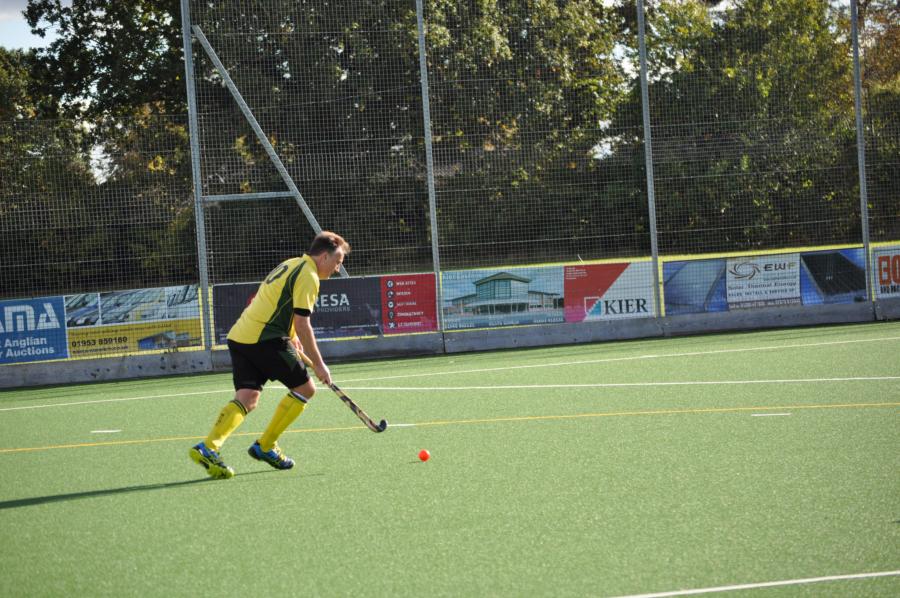 MENS 3RD XI - 18/02/2017 VS CAMBRIDGE CITY 4 (H)

TEAM: Mens 3rd XI
DATE: 18/02/2017
FIXTURE: Mens 3rd XI VS 18/02/2017
HEADLINE: 1 Point Is Better Than None!!!
LEAGUE: EAST DIVISION 2 NORTH
VENUE: Taverham High Schhol
RESULT: Norwich City 3s 2 : 2 Cambridge City 4s

REPORT:
City started this game knowing that points were desperately needed and this was a game that points were on the menu after winning the first meeting.
City started very well keeping the ball and moving it well through the whole team and it was long before the chance started to present themselves but City were unable to take advantage of these early chances. Cambridge soon started to show some life and liked to try and hit City on the break, however the defensive duo of Perry and Cooke were able to deal with these with relative ease. City were showing a lot of character from every player with the whole team putting in a great shift to ensure their discipline was top notch throughout the game and it showed through their shape which made it very difficult for Cambridge to break down. The midfield unit of Bingham, Anthony, Jackman, Cowan, Brine, Fletcher and Phillips worked very hard both defensively and attacking finally giving City the lead late into the 1st half with a well work passage of play moving the ball from the left side to the right and finally feeding the ball to Brine (Senior) on the left hand side of the circle, the oncoming keeper went down to early giving Brine the ideal chance to lift the ball over him and into the net. City then finished the half with the 1:0 lead.
City started the 2nd half very slowly and as such allowed Cambridge to come back into the game with 2 early goals from a number of missed tackles and not clearing their lines. City now had a lot to do get back into the game to take the points they much needed. City started to turn up the pace once again and again the chances started to present themselves with Land, Brine and Konieczny getting into some great positions but with some good goal keeping and last man defending kept the forwards at bay. City came very close twice through 2 short corners with deflection from Cowan one hitting the post and the 2nd being skilfully stopped by the keeper at close range. Norwich thought they had finally levelled the game through a speculative hard strike from Perry from the midfield left a difficult bouncing ball travelling through the circle, it went through everyone but took the slightest of touches off last man Land who was standing on the line and so cue a very out of character celebration, however the celebration was short lived as after the goal had been given Cambridge complained and after the umpires had a chat the other umpire over turned the goal believing it came off a Cambridge stick instead... This was then the catalyst that start a passage of heated play for both teams leading to a green card for a Cambridge player and then City's equalising goal. City worked the ball well down the right hand side and found Cowan in the circle who was able to get himself into a shooting position only to be taken out deliberately and award a penalty flick, Initially offered to Brine given his impressive flick the week before in the Master match, he declined and allowed Perry to step up and equal the score line. With only 5 mins left to go City made the decision to go for the win as 3 points were well needed, Cooke made some fantastic bits of play on the left hand side of the pitch as did Anthony and Phillips on the right but the Cambridge defence were able to hold on and keep the efforts of Brine, Land and Konieczny out. The final whistle went with a drawing score line of 2 each, the game did not end there though however. City were still not happy with the over turned goal but one player voiced his opinion a little too loud and towards the umpire resulting in only one out come, an MMO. City walked away with a point from the game but knew they should have had more.
City next entertain March at home hoping to level a score from the first game.



 

L (0-3)  

   11/02/2017 - M3
   vs UEA (A / L)


NORWICH UNABLE TO CAPITALISE AFTER GREAT FIRST HALF PERFORMACE
MENS 3RD XI - 11/02/2017 VS UEA (A)

TEAM: Mens 3rd XI
DATE: 11/02/2017
FIXTURE: Mens 3rd XI VS 11/02/2017
HEADLINE: Norwich Unable to Capitalise After Great First Half Performace
LEAGUE: EAST DIVISION 2 NORTH
VENUE: UEA
RESULT: Norwich 0 : 3 UEA

REPORT:
Norwich started the game strongly taking on board how UEA played in the previous meeting so changing the formation to stand the young Uni team up. This strategy worked and the Uni team found it very difficult to break down Norwich' defence and get any meaningful chances. Norwich on the other hand started very positively and created some good chances but were unable to convert, Matt Brine nearly was able to round the keeper but had his shot stopped, Josh Bailey with time to strike from the top of the circle but was unable to find the net and Dan Phillips was close to a 1 on 1 with the Uni keeper but the ball ran away from him. Norwich had a string of short corners but was unable to convert. The Uni team started to assert themselves on to the game as the half went on with their closet chance coming from a short corner, the ball fired at the left post and striking Chris Perry on the toe however the umpire saw something different and gave a 16 yard hit instead of a penalty flick, Norwich let off the hook.
The entire team were working very hard on the defensive strategy even with the forward line pitching in on the defensive duties and tracking all the way back. This hard work paid off enabling the team to hold the Uni team to 0:0 half time score, this could be suggested that it flattered the Uni team as Norwich looked the stronger side but their play in the final 3rd often let Norwich down and were unable to capitalise on what could have been good chances. The game was still wide open....
The 2nd half continues as the first finished but gradually became more and more stretched playing more in to the young and fitter Uni teams hands. It was the Uni team that broke the dead lock when a break away attack left Perry and Colman with 2 on 2 situation and when a cross was put in both defenders could not get to the ball and the attacker managed to just get the right side of keeper Jewers to get the slightest of touches to put it in to the goal. Norwich still however held their heads high knowing this was such an even game this could easily be turned around. Norwich came close with several short corners the closest was a drag flick picked off the line by the post man, Adi Land also came very close with a well worked piece of play landed him the ball towards the top of the circle but the shot on the bouncing ball was put slightly to high and cleared the cross bar. Despite a lot of possession it was UEA who again added to the score board, what appeared to be their secret weapon a new addition to the Uni he showed a lot of skill and managed to dribble the ball half the length of the pitch and into the circle and despite what some would call an obvious foot that was not blown for his subsequent shot found the bottom corner. Norwich now had a mountain to climb. Norwich continued to push for a goal but growing frustrations started to show and this lead to some poor play and basic mistakes and started to give the ball away to easily. The game was killed off by the Uni team with another goal from a short corner, a well placed drag flick finding the side netting of the top left corner leaving the defence little chance.
The game ended 3:0 in favour of the Uni team, a flattering score line given the evenness of the game overall.
Norwich next face Cambridge City 4s in a must win game.



 

L (4-11)  

   04/02/2017 - M3
   vs Sudbury (A / L)


CITY BEAT THEMSELVES RATHER THAN SUDBURY!
MENS 3RD XI - 04/02/2017 VS SUDBURY (A)

TEAM: Mens 3rd XI
DATE: 04/02/2017
FIXTURE: Mens 3rd XI VS 04/02/2017
HEADLINE: City beat themselves rather than Sudbury!
LEAGUE: EAST DIVISION 2 NORTH
VENUE: Great Conrad Sports Centre
RESULT: A lot - not a lot

REPORT:
After City's 2-0 win in the previous week against IES 2s they took some confidence away to league leaders Sudbury. City were missing POTM Jake Cushion and key midfielder Ralph Jackman for this away trip with youngsters Harry Paterson, Will Kidner, Tom Bailey and Josh Bailey all stepping in.

Sudbury pressed City early on but City managed to hold them off for the first 10 minuets when they took the lead from a well executed drag flick, 1-0. 1 soon became to 2 as City once again failed to keep hold of the ball and got caught by the quick and skilful Sudbury forwards. Ling then took a drag flick to the knee and City had to reshuffle their defence for the rest of the 1st half which caused major issues and Sudbury managed to rack up a 6-0 lead as well as City gifting them at least two goals from mistakes, City did have something to celebrate however after a good move from City down the right ended up with Adie Land scoring a well placed goal from the top of the D. 6-1 very poor!

Sudbury however switched off in the 2nd half and City woke up and both Adie Land and Matthew Brine scored well placed goals as City pulled it back to 6-3. Then following a very poor decision from the umpire Sudbury scored a 7th from a short corner, City kept going and added a 4th from a good run from Ling and finish from Brine. City kept battling and were unlucky not to score more in the 2nd half, however in the final 10 minutes Sudbury scored another 4 as City tired to make the score line and embarrassment.

City need to forget almost everything about this game if they are to stay in Division 2NE, they face another away game next week but this week at UEA, at least that is something we can remember from today is that we haven't got to go Sudbury for at least another season!


 

W (2-0)  

   28/01/2017 - M3
   vs IES 2 (H / L)


2 GOALS + CLEAN SHEET = 3 POINTS
MENS 3RD XI - 28/01/2017 VS IES 2 (H)

TEAM: Mens 3rd XI
DATE: 28/01/2017
FIXTURE: Mens 3rd XI VS 28/01/2017
HEADLINE: 2 Goals + Clean Sheet = 3 Points
LEAGUE: EAST DIVISION 2 NORTH
VENUE: Taverham
RESULT: Norwich 2 : 0 IES

REPORT:
City started this week's fixture against IES 2s with a fire in their belly after the previous week loss, they knew nothing but 3 points from this game would do.
City started positively building play well through the midfield and maintaining possession, this being said City struggled to create many meaningful chances going into the circle to test the IES keeper. IES were attempting to play the long game but the new defensive unit of Ling and Perry were more than up to the challenge and for the few occasions where IES broke through keeper Jewers saw off with confidence. City won a string of corners but were unable to convert with Lands attempt coming closest with an attempted deflection narrowly missing the goal. It was late into the first half when City broke the deadlock though a very solo goal from Matt Brine. A well worked piece of possession from the City midfield found Brine just outside the circle and with a nifty bit of one handed skill managed to beat 3 players to lead him into the circle being pushed wide he found himself close to the back line but with a pin point shot was able to beat the keeper at his near post. IES attempted to level things straight away with an onslaught of attacks but City were able to hold their lead going in to half time.
City had started to over complicate their play towards the end of the first half and the team were reminded at half time to revert back to simple hockey and to keep the ball, which they did. City held the ball well in the 2nd half with the midfield unit of Jackman, Taylor, Cushion, Hooper, Fletcher and Brine but for all the possession City were struggling once again to create chances in the circle for Brine, Land, Konieczny and Leonard to make anything of. City were able to double their lead ahlf way through the half from a short corner, Perry and Land playing a 1-2 and leaving Perry with a virtual open goal which he didn't miss. City had a good lead now and started to relax more on the ball leading to more possession making it more and more difficult for IES to get back into the match. With the IES press pressing higher and higher City resorted to the long aerial ball to relieve the pressure, this almost lead to 2 great chances. The first was narrowly missed by Brine who couldn't quite catch the ball after the initial bounce and the 2nd was missed by Leonard when trying to round the keeper. City saw out the end half to keep a clean sheet and pick up 3 well needed and earned points.
Man of the match was awarded to Jake Cushion on his debut in the 3rd team and had an outstanding game, it was a very close with Ralph Jackman who also had an outstanding game. City travel to Sudbury next week to try and take more points off this top half the league team.


 

L (2-3)  

   21/01/2017 - M3
   vs Dereham 2 (A / L)


VALUABLE 3 POINTS DROPPED BY CITY....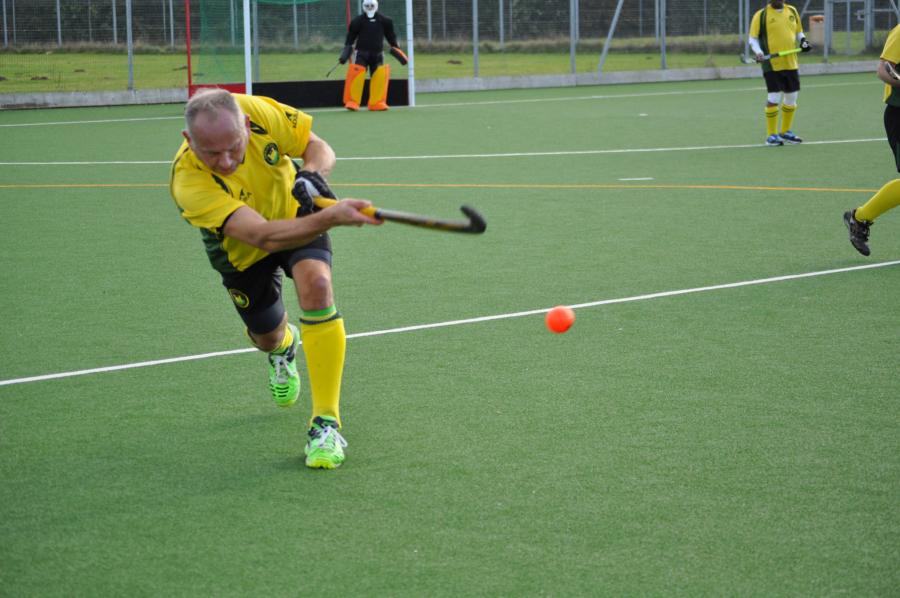 MENS 3RD XI - 21/01/2017 VS DEREHAM 2 (A)

TEAM: Mens 3rd XI
DATE: 21/01/2017
FIXTURE: Mens 3rd XI VS 21/01/2017
HEADLINE: Valuable 3 points dropped by City....
LEAGUE: EAST DIVISION 2 NORTH
VENUE: Dereham HC
RESULT: Norwich 2 : 3 Dereham

REPORT:
This was the first game back after a long festive break for Norwich City following a cancelled match the week before.

City started on the back foot having to soak up a lot early pressure from Dereham who were playing a different formation and it took a while for the City side to adjust. Dereham came close a few times in the opening exchanges to opening the scoring but City were able to survive. Half way through the half City started to assert themselves on the game and started to build some attacks one of which ended with Armstrong on the ball wide in the circle who delivered a cross at waist height across the circle for Konieczny to get on the end of it and deflect it in from close range. City's lead was short lived when Dereham began to push forward and won a series of short corners, they were able to capitalise from one these when the initial shot was blocked by Thrower in the goal only for it to fall straight to the Dereham forward who was able to flick it home. Dereham carried on their attacking form and with a speculative cross through very crowed area the ball took a favourable deflection for Dereham, Perry was unable to reach the ball as it fell to the Dereham attacker who hit a reverse strike into the bottom corner leaving Thrower little chance. A further series of short corners for Dereham were handled with confidence from the defensive unit of Perry, Duffy, Anthony, Spencer and Hingginbotham. The half ended with Dereham narrowly in the lead.

City started the 2nd half with a formation change to help crowd out the midfield unit of Dereham which worked and City were able to play more freely. City began to have some more meaningful attacks but the forward line of Brine, Konieczny, Armstrong and Fletcher just could not find the ball in the circle to get any meaningful shots off to test the keeper. City were able to win some short corners but were unable take these chances. Against the run of play Dereham were able to win another short corner which they were able to finish putting even more strain on the City side to come back in to the game. Chasing the game Ling was beginning to show some positive moves down the left hand side of the pitch resulting in another corner for City. This time City were able to score with a well timed 1:2 between Perry and Duffy to beat the keeper. City had a glimmer of hope in the last 5 mins after scoring late to try and get a point from this fixture but were unable to capitalise on the few chances they had. The game ended 3:2 in favour of the home side, leaving City feeling deflated knowing they needed to take some point away from this fixture if they wanted to stay challenging for a place in this league.

Man of the match was award to Geoff Spencer who had an outstanding game at full back.

Next week see City taking on IES in what is again a must win game.


 

C (C-C)  

   14/01/2017 - M3
   vs Cambridge City 4 (H / L)


MATCH POSTPONED
MENS 3RD XI - 14/01/2017 VS CAMBRIDGE CITY 4 (H)

TEAM: Mens 3rd XI
DATE: 14/01/2017
FIXTURE: Mens 3rd XI VS 14/01/2017
HEADLINE: Match Postponed
LEAGUE: EAST DIVISION 2 NORTH
VENUE:
RESULT:

REPORT:


 

L (2-3)  

   07/01/2017 - M3
   vs Norwich Dragons (H / F)


ANOTHER DEFEAT BY 1 GOAL!!!!
MENS 3RD XI - 07/01/2017 VS NORWICH DRAGONS (H)

TEAM: Mens 3rd XI
DATE: 07/01/2017
FIXTURE: Mens 3rd XI VS 07/01/2017
HEADLINE: Another defeat by 1 GOAL!!!!
PRE-SEASON Friendly
VENUE: Taverham High School
RESULT: 3-2 Loss

REPORT:
City 3s entertained Dragons 1s in a mid-season friendly at Taverham, City had a mixed-team which included 2 keepers! Despite a new team City played quite well in the opening period with Perry having a PC saved on the line and Marchant also coming very close, despite a half where City just shaded the chances Dragons took the lead thanks to a breakaway goal.

In the 2nd half City squandered a great chance to equaliser when Leonards ball was played against the post from Land before Dragons youngsters managed to walk in a couple of pretty simple goals, at 3-0 the game seemed to be over and dead but some lovely hockey which saw Ingham set up Leonard who finished well, 3-1. A PC minuets later was finished by Nick Hooper and despite pushing for an equaliser City finished just short.

The spirit shown by City to come from 3 goals down to nearly drawing is most certainly needed on Saturday as they host a key regulation battle game versus Cambridge City 4s.

 

L (2-3)  

   03/12/2016 - M3
   vs Cambridge Uni 3 (A / L)


CITY LOSE BY 1 GOAL AGAIN ON THE ROAD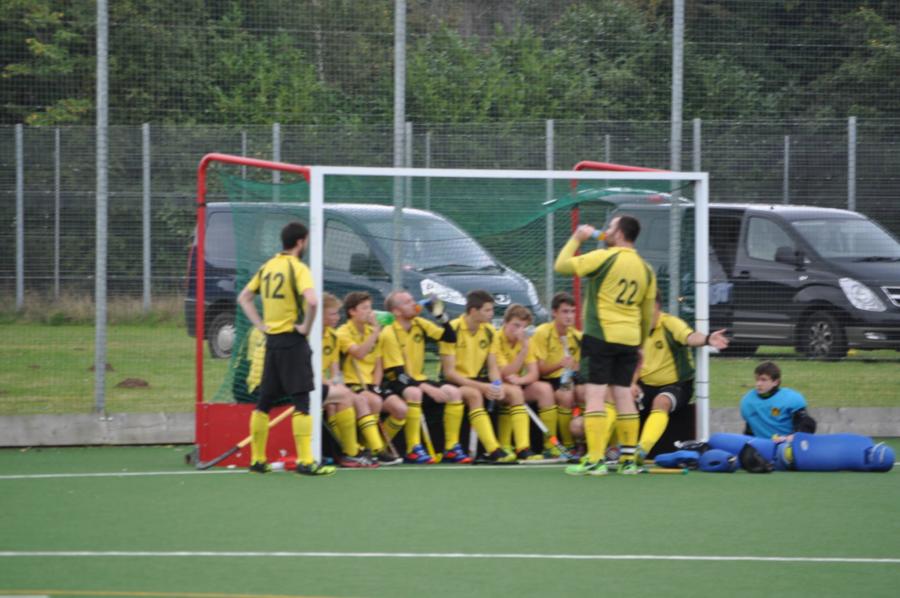 MENS 3RD XI - 03/12/2016 VS CAMBRIDGE UNI 3 (A)

TEAM: Mens 3rd XI
DATE: 03/12/2016
FIXTURE: Mens 3rd XI VS 03/12/2016
HEADLINE: City lose by 1 goal again on the road
LEAGUE: EAST DIVISION 2 NORTH
VENUE: UNI HC
RESULT: 2-3 Loss

REPORT:
City travelled to Cambridge for this very early start against a UNI Side, 10:30 we all seemed very early but we remembered this isn't UEA this is Cambridge #nerds

Anyway the early start obviously didn't help captain Perry and as City could only muster 11 men, including a certain young man who didn't seem very stable in the car park! #fridaynightout

The 3s despite their lack of numbers played well in the opening periods of the game but couldn't muster any clear cut chances, the defence of Higginbotham, Perry, Anthony and sometimes Ling kept UNI reasonable quiet.

However the story of the 3s season is conceding goals from nothing really and once again this was on show as long hit into the box came of Millett before landing perfectly at their striker who finished well.

Millett was then woken up and brought into two smart saves even giving us some breathing time by palming the ball over the fence. Then came a big moment the brilliant Cambridge umpires gave a not so brilliant PC which we scored but to correct their not so brilliant PC the decided to did allow the goal for not going outside the D que captain Perry and leader Pies, one umpire gives goal another doesn't, sort it out!!! 1-1 went back to 1-0.

As City looked to hold on to 1-0 once again they shot themselves in the foot concedeing another scrappy goal just before the break (20 second if you like maths) 2-0 HT.

After the break and a change of umpires but this one no better! City had hoped for better but poor ball retention didn't help as City struggled to penetrate the D and win those valuable PC's (Just so the umpires could disallow them!!!)

Then out of no where BANG BANG BANG Silvy!!!! 2-1 Well it went in I guess, Silvy had a shot on the turn, the keeper saves, the defender tries to do a lingy move and tap the ball up before hitting it away and of course he taps it into his own goal. LOL What a nerd, 2-1, City on a roll....


... Or are we straight up the other end Cambridge go applying pressure from the get go and they manage to score a PC 3-1. Calls for the ball not going outside the D went on death ears :(

In the end City finally won another PC and Perry decided to drag if from the dotted line just to let the umpire know it went outside the D, 3-2 helluah!!! City pushed but couldn't find an equalising goal. O Well next time...

 

L (1-2)  

   26/11/2016 - M3
   vs Pelicans (A / L)


VALUABLE POINTS DROPPED BY CITY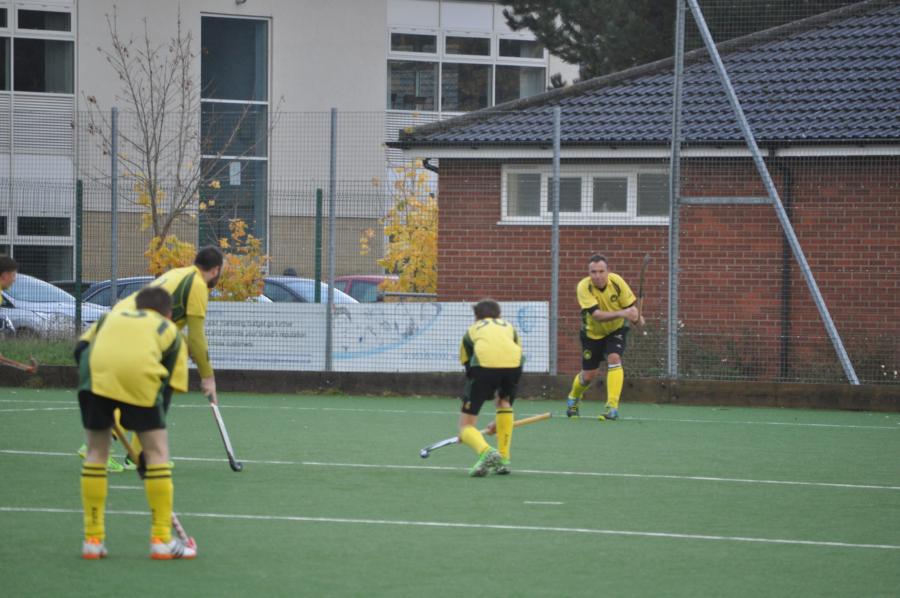 MENS 3RD XI - 26/11/2016 VS PELICANS (A)

TEAM: Mens 3rd XI
DATE: 26/11/2016
FIXTURE: Mens 3rd XI VS 26/11/2016
HEADLINE: Valuable Points Dropped by City
LEAGUE: EAST DIVISION 2 NORTH
VENUE: Pelicans
RESULT: Norwich City 3s : 1 - 2 : Pelicans

REPORT:
The match started with a high tempo for both teams exchanging attacking moves in an end to end exchange, but with no luck for either team. Norwich' early chances fell to George Brine, Cameron Cooke and Matt Brine who all narrowly missed their chances. Norwich City won the first corner of the game and was narrowly denied the lead when Chris Perry' drag flick was turned round the post by the postman. The dead lock was broken finally by Norwich City with some great inter linking play between Harry Patterson and Cameron Cooke to feed George Brine in for a 1 on 1 with the Pelican' keeper, Brine kept a cool head and left the keeper with little chance of saving the ball after executing a very cheeky chip to beat the oncoming keeper. Norwich' lead was short lived however when Pelican' intercepted a stray pass and found themselves on the better end of an over load on their attack. They worked the ball well into the circle and the attacker found a top corner with the subsequent shot giving keep Ben Millett little chance of a save given the close range shot. The half end with at 1-1 in what was a very equally matched game.
The 2nd half continued as the first finished with a lot of play in the middle of the pitch with little meaningful attacks for either side. Norwich found themselves with a player advantage twice in the half but were unable to capitalise on this and the score remained 1-1. With about 15 minutes to go Pelicans won a short corner, the shot was a drag flick just off centre both keeper and defender went for the shot but unfortunately for Norwich the ball took a horrible top edge off defender Chris Perry and saw the ball rise above Millett's glove to give Pelican' the lead. Norwich attempted to get back in to the game but the Pelicans defense stood strong and repelled all the efforts that Norwich mounted on the Pelicans goal. Cameron Cooke also picked up a yellow card for what could only be described as a true attackers tackle and left the umpire with little choice but to send him to the bin, Norwich managed to keep the score line during his suspension. Fred Antony' last minute cross from Norwich' last attack came closest eventually hitting the goal post but no Norwich play was able to get the touch required to see it home.
The game ended 2-1 to Pelicans in what was probably the most even game Norwich have played this season. A frustrating game for both teams and Norwich were unlucky to leave with nothing after what was one of their better performances.


 

L (0-2)  

   19/11/2016 - M3
   vs Norwich Dragons (H / L)


CITY LOOSE OUT IN LOCAL DERBY....
MENS 3RD XI - 19/11/2016 VS NORWICH DRAGONS (H)

TEAM: Mens 3rd XI
DATE: 19/11/2016
FIXTURE: Mens 3rd XI VS 19/11/2016
HEADLINE: City loose out in local derby....
LEAGUE: EAST DIVISION 2 NORTH
VENUE:
RESULT:

REPORT:
Norwich City 3s entertained Norwich Dragons 1s at Taverham in this local derby game. The possession of the game was equally shared between the 2 teams with few efforts on target from both teams. Both teams had a few chances but were unable to convert, the dead lock was finally broken when Norwich City counter attack from a Dragons short corner was again over turned and Dragons broke quickly with numbers and caught Norwich City short at the back and were able to capitalise and leave both defence and keeper with little chance. The half ended 1-0 in favour of the visitors.
The 2nd half started as the first ended but with Norwich City chasing the game the possession turned more in favour of the City side but were unable to find the net with the few chances that presented themselves. City did well to defend against a very attacking opposition when they had the ball from all over the pitch but City were once again undone by a Dragons short corner being beaten by drag flick. With only 10 minutes to go this left City a mountain to climb to get back into the game. Even though City fought until the end the game ended 2-0 to Dragons.
Man of the match was awarded to Harry Ingham for both his excellent defensive and offence moves throughout the game.
City next face Pelican's in a bid to add points to their campaign.



 

L (3-4)  

   12/11/2016 - M3
   vs Cambridge Nomads 1 (A / L)


POINT LOST IN THE LAST MINUTE...
MENS 3RD XI - 12/11/2016 VS CAMBRIDGE NOMADS 1 (A)

TEAM: Mens 3rd XI
DATE: 12/11/2016
FIXTURE: Mens 3rd XI VS 12/11/2016
HEADLINE: Point lost in the last minute...
LEAGUE: EAST DIVISION 2 NORTH
VENUE: Cambridge Nomads, Coldmans Common
RESULT: Norwich City 3s : 3 - 4 : Cambridge Nomads

REPORT:
Norwich travelled to Cambridge Nomads on what was to be a cold and miserable day but were optimistic about coming home with some points.
Norwich started the game slowly and were immediately under a lot of pressure from the home side and Norwich were unable to fend off all the attacks and unfortunately went 1-0 down when a mistake occurred and gave the ball away allowing a quick pass to an unmarked Cambridge player in the circle who managed to sweep the ball past Millett in goal. Norwich did not let their heads go down and started to play some more flowing hockey and allowed Wardle to break down the right flank at pace and find a foot in the circle to give Norwich their first short corner. Perry was able to beat the Cambridge keeper with a drag flick bringing the score even again. Norwich then allowed the Cambridge side back into the lead through some sloppy play and not being able to clear their lines. Chasing the game once again Norwich regrouped and started to amount some attacks again. Anthony found himself with the ball on the right hand side of the Cambridge 23" and unleashed a rocket of a cross through the circle, the Cambridge players all left it believing it to be safe but were unaware of the well timed run from and dive from Konieczny to give it the final touch it needed to put it in the goal. Once again Norwich were on level terms and that is how the half ended.
The second half started as the first ended with a lot of shared possession but with Cambridge slightly on top. Cambridge were able to push ahead once again when a failed ariel attempt fell straight to the Cambridge attacking team who were able to capitalise on the mistake and gave Millett little chance and gave Cambridge the lead. Norwich fought hard to stay in the game and create some chances and this lead to a string of short corners. One was narrowly saved heading for the bottom right corner by the line defender, another fell to Patterson who's shot was skilfully saved by the keeper but lead to another corner and Norwich were able to convert it into a goal. A well timed 1:2 between Perry and Wardle left Perry with an easy tap in into an open goal, but It brought Norwich level once again. With 1 minute of the game remaining and everyone thought this was going to be draw, Norwich lost the ball on the half way line and allowed Cambridge to have one last ditch effort, they moved the ball down the left flank quickly and struggled their way into the circle, the resulting shot was stopped but was unable to clear the ball and it fell straight to the attacker whose quick pass across the circle found a player with virtually an open goal to shoot at and take the lead leaving Norwich no time mount an attack to steal a draw. The game ended 4-3 in favour of Cambridge Nomads.
Norwich left disheartened after a well fought match where a point was arguable deserved. Norwich face next a local derby game against Norwich Dragons where they will be looking to add some points to this years campaign to stay in the league.


 

W (2-1)  

   05/11/2016 - M3
   vs Cambridge South (H / L)


2ND HALF PERFORMANCE CLINCHES 3 POINTS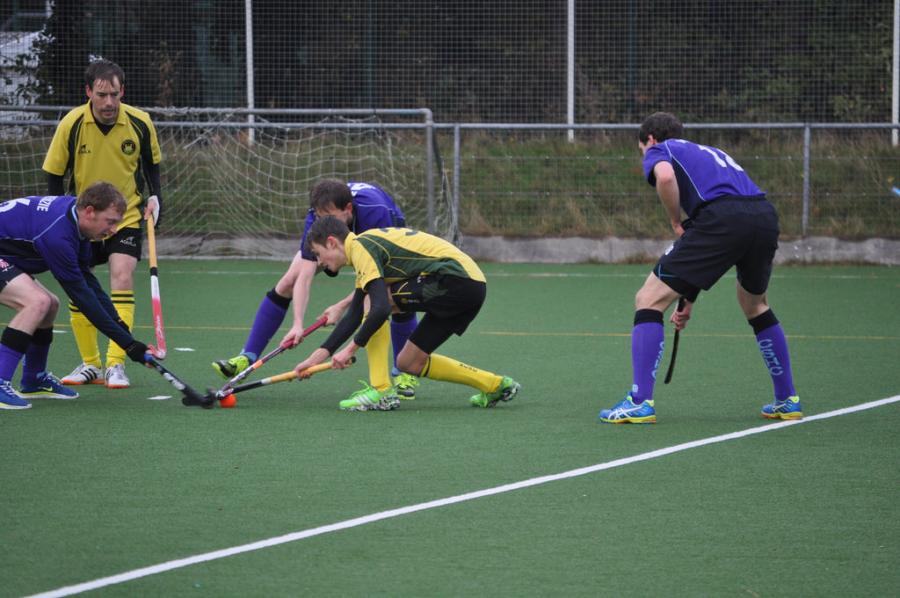 MENS 3RD XI - 05/11/2016 VS CAMBRIDGE SOUTH (H)

TEAM: Mens 3rd XI
DATE: 05/11/2016
FIXTURE: Mens 3rd XI VS 05/11/2016
HEADLINE: 2nd Half Performance Clinches 3 Points
LEAGUE: EAST DIVISION 2 NORTH
VENUE: Taverham
RESULT: Norwich City 3's : 2 - 1 : Cambridge South

REPORT:
Norwich City went into the weekends fixture knowing that if they wanted to remain in this league they would need a win from this battle with Cambridge South who were laying just one position above them in the table.
Norwich started positively holding a great deal of possession in their own half but failed to keep the ball going into the final quarter of the pitch where the final pass was just not good enough and possession was turned over to easily. Cambridge South mounted a few attacks in the first half but these were dealt with affectively by the City defence leaving keeper Millett with little to do in the first half. City had a hand full of chance in the first half but were under able to capitalise, the closest fell to Taylor who fractional missed out when Anthony threaded a ball across the circle but was unable to put his stick on it.
Half time left both teams on level terms at 0-0 with everything to play for in the 2nd half. The team were clearly told to keep the ball and make the final passes work and not turn over possession so easily.
Norwich started the 2nd half with a lot passion and the play showed. Norwich won a string a short corners which they capitalised on starting with a drag flick conversion from Perry finding the middle right of the goal. Shortly after Brine almost made it 2-0 but was defied by the last man on the goal line clearing his attempt. City did make it 2-0 shortly after from a short corner variation with a 1-2 played between Perry and Jackman allowed Perry to find the bottom corner. Norwich then allowed the Cambridge side to get back into the game through a soft goal allowing a forward to run at the defence and get along the byline to allow a well placed pass to an open forward to strike home. Norwich knew the win was in their hands and they needed to show character to stay in the lead. Norwich continued to push forward and few more chances presented themselves the best of all fell to Patterson whose back hand strike was blocked by a diving keeper. The last effort of the game fell on the final whistle when City were awarded one last short corner, Perry's drag flick was initially saved but fell back to him and whilst trying to set up the back hand shot was pushed from behind causing him miss the shot but this was not seen by the umpire, in hind sight a small roll to Brine who was set to smash the ball home should have been the correct choice.
The game ended with City taking home all 3 points from a well worked 2nd half performance, and brought back some confidence to the team which they will take forward into next weeks game against Cambridge Nomads.
Man of the match was awarded to Ralph Jackman for his relentless work in the centre of pitch.


 

L (3-4)  

   29/10/2016 - M3
   vs March Town (A / L)


NORWICH FAILED TO CAPITALIST ON EARLY LEAD....
MENS 3RD XI - 29/10/2016 VS MARCH TOWN (A)

TEAM: Mens 3rd XI
DATE: 29/10/2016
FIXTURE: Mens 3rd XI VS 29/10/2016
HEADLINE: Norwich Failed to Capitalist On Early Lead....
LEAGUE: EAST DIVISION 2 NORTH
VENUE: March
RESULT: Norwich City 3s : 3 - 4 : March City

REPORT:
The game started with a very high intensity from March throwing a lot of players forward and putting a lot of early pressure on the Norwich City' defensive unit. Norwich were close to conceding early when an initial save from Millet fell nicely for March forward whos shot went over the top of Millett who was sliding across to save the shot but Perry was hand on the goal line to clear the ball keeping the score line at 0-0. This allowed Norwich time to settle and build on the ball, it did not take long for Norwich to find a few feet in the circle and on the 2nd short corner Cowan managed to find a well timed deflection into the roof of the net to break the dead lock to give Norwich the lead. This was the doubled minutes later when Cowan played a well hit ball into the circle for Phillips to run on to, Phillips only managed the slightest of touches but this was enough to put the ball past the March keeper and into the goal. Norwich continued to push and put pressure on the March defence, this was when Norwich were caught out by being too high and were undone by a well timed and placed aerial ball over the top which allowed the March forward to go 1:1 with Millett and was successful. The half time score was 2 – 1 in favour of Norwich City.
The 2nd half started much the same as the first half with Norwich being put under a lot of pressure and conceded some early short corners, one of which March were able to convert. On another March were able to win a long corner which was taken very quickly and caught Norwich' defence off guard and were able to slip the ball past the keep to make the score 3-2 in March' favour. Shortly after this a March attack was not dealt with promptly and allowed March several shots with one beating Millett but hitting the far post and falling nicely for a follow up attacker to put the ball into an empty net. Norwich now faced a difficult mountain to climb to take any points from the match. Norwich started to play with more confidence and found themselves with several opportunities to score but were unable convert. Norwich were able to pull a goal back with 5 minutes to go through a well place drag flick on a short corner by Perry hitting the top right hand corner. Norwich needing 1 more goal to pull back a draw threw all they had and again had a few chances including a good shout for a penalty stroke but this fell on deaf ears and the game ended 4-3 in March' favour.
Norwich were disappointed to leave with nothing from a game which was within their hands. Norwich next face Cambridge South, where they will be looking for points to try and boost their position in the league.


 

L (2-4)  

   22/10/2016 - M3
   vs UEA (H / L)


A GAME OF TWO HALVES....
MENS 3RD XI - 22/10/2016 VS UEA (H)

TEAM: Mens 3rd XI
DATE: 22/10/2016
FIXTURE: Mens 3rd XI VS 22/10/2016
HEADLINE: A Game Of Two Halves....
LEAGUE: EAST DIVISION 2 NORTH
VENUE: Taverham High School
RESULT: Norwich City 3s: 2 - 4 : UEA

REPORT:
The match started with a very high tempo, unfortunately this was more in the UEA's favour than Norwich City. Norwich City found it very difficult to keep hold of the ball throughout the first half handing UEA the ball on too many occasions and not valuing possession when it was necessary. With many ball handling mistakes occurring around the pitch it was only a matter of time before UEA capitalised on this. The first came from a quick counter attack by UEA down their left flank, despite being pushed wide when entering the circle the resulting back hand strike beat Millet at his far post. This lead was then doubled minutes later when Perry and Leonard were unable to deal with a loose ball in the circle which the UEA capitalised on and slipped it past the keeper. Norwich settled down a little bit as the half went on but were unable to mount any meaningful attacks to challenge the UEA keeper. The UEA went on to score 2 more goals before the half finished leaving Norwich a real mountain to climb in the second half.
The half time team talk was quite easy for the city captain with only one main point to make, which was to keep the ball and not give it away cheaply. Norwich started the second half with a different formation in a hope to shut out the UEA attack and help build play through the midfield. The last reminder to the team was about showing the determination and passion that had been showed in the weeks before and show the character of the team...
Norwich went out in the second half like a new team, the defensive team of Perry, Leonard, Taylor and Esterhuizen put a stop to the UEA attacks and keeper Millet cleared up those that slipped through the new net. The midfield team of Frettwell, Phillips, Brine, Jackman and Patterson found themselves with more time on the ball and able to build play through the channels and the centre of the pitch allowing for more meaningful attacks and chances within the circle for Brine and Cooke. Norwich were able to get one of the many goals needed half way the through half when a good attacking move down the right flank found Brine who's initial shot was saved by the keeper the deflection however not leaving the circle only for Paterson to pick up on an acute angle and with a well struck back hand shot took the ball high into the net. Norwich did not let up after this and a new found energy emerged. Minutes later Philips found himself in a one on one with the UEA keeper after some quick passing and some close personal skill, however the resulting shot was stopped by the oncoming UEA keeper. Again minutes later Cooke was able to find the net with an outstanding back hand shot from the top of the circle, Cooke with an impressive run from the left hand side of the pitch across the top of the circle beating a few players, initially loosing the ball to a tackle he was able to win the ball back and get the shot off quickly leaving the UEA keeper with no chance of a save. City had a few more chances before the end of the game to close the score margin but were unable to capitalise meaning the game ended 4-2 in favour of the visitors UEA.
This was certainly a game of 2 halves and City will be unhappy to have taken nothing from this local derby game. Norwich will travel to March for next week's game and must learn from the mistakes made in the first half of this game if they want to take any points off of March.


 

D (1-1)  

   15/10/2016 - M3
   vs Sudbury (H / L)


WELL BATTLED POINT TAKEN FROM THE TOP OF THE LEAGUE TEAM...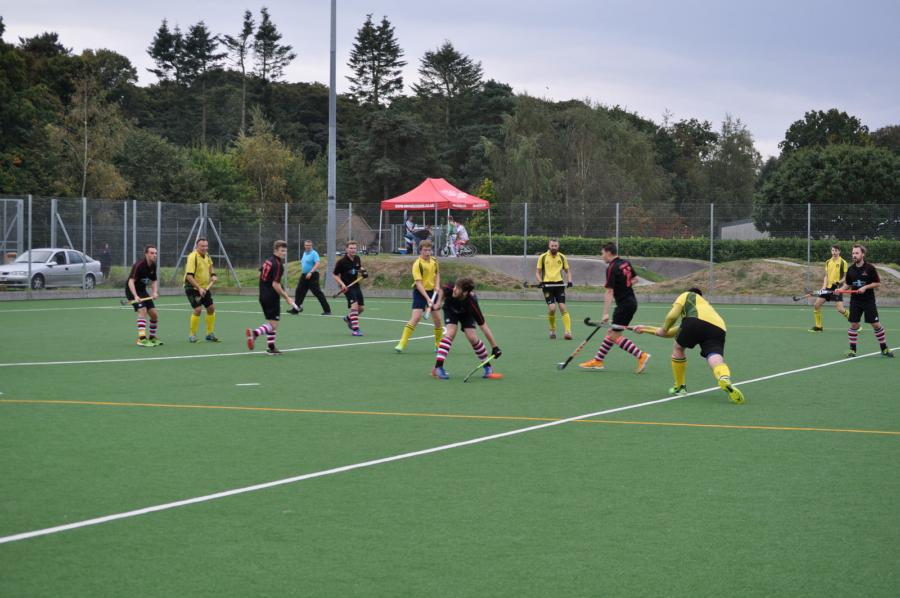 MENS 3RD XI - 15/10/2016 VS SUDBURY (H)

TEAM: Mens 3rd XI
DATE: 15/10/2016
FIXTURE: Mens 3rd XI VS 15/10/2016
HEADLINE: Well battled point taken from the top of the league team...
LEAGUE: EAST DIVISION 2 NORTH
VENUE: Taverham High School
RESULT: Norwich City 3s: 1 - 1 : Sudbury

REPORT:
Norwich started the game strong once again playing with passion and determination and took the game to top of the league Sudbury. Sudbury had a clean record up to the weekend before and Norwich knew they would want to stamp their authority back on the league, however Norwich had other intentions.
The early chances of the game fell to Norwich with some great attacking moves but sadly with no goals to show for them. Cooke, Brine and Konieczny all finding their way into and around the circle but all attempts were seen away by an inform Sudbury defence. Sudbury also had their chances in the first half but a strong defensive unit of Leonard and Scott saw off any possible chances that fell to oncoming Sudbury forwards. Sudbury were clearly having problems adapting to the pitch at Norwich which was working very well in the favour of the home team, but even so the half ended 0-0 in what was quite an even half.
The second half started as the first ended with the Norwich midfield team of Perry, Bingham, Jackman, Antony, Patterson and Taylor all working hard to keep the ball in Norwich' possession and keep the attacking moves flowing. Norwich' hopes grew with the possibility of being able to take all 3 points from this game but with 10 to 15 mins to go the quick Sudbury attackers managed to sneak a goal against the run of play. A stray through ball from the Sudbury defence was tipped over Perry' stick leaving Scott to deal with a 2 on 1 and even though the attackers were pushed wide by the defensive unit the resulting shot snuck into the far corner leaving Norwich with a mountain to climb in the last portion of the game. Sudbury were spurred on with their late goal and goal keeper Millet showed his class with some late saves to keep Norwich' hopes of a point alive. Norwich dug deep with only 5 mins to go and kept their attacking moves going. A quick taken foul by Cooke on the edge of the circle to Anthony who then tried to feed the ball into the circle which was miss trapped by a Sudbury defender fell generously to Jackman who pounced with a well timed slap to put the ball in the bottom corner past a disappointed Sudbury Keeper. Norwich were able to keep their composure for the remained of the game and walked away with a point from the top of league Sudbury team.
Norwich once again showed their passion and determination and a lot of class to walk away with a draw from the game. Norwich need to keep this mentality going into each game if they want to keep earning points from each game and remain in this league.
Player of the match was awarded to Ralph Jackman.
Norwich entertain UEA 1s in the next game at home where Norwich will look to build more on the league table to take them out of the danger zone.


 

L (0-2)  

   08/10/2016 - M3
   vs IES 2 (A / L)


NOT A GOOD DAY FOR CITY
MENS 3RD XI - 08/10/2016 VS IES 2 (A)

TEAM: Mens 3rd XI
DATE: 08/10/2016
FIXTURE: Mens 3rd XI VS 08/10/2016
HEADLINE: Not a good day for City
LEAGUE: EAST DIVISION 2 NORTH
VENUE: Rushmere Sports Centre
RESULT 2-0 Loss

REPORT:
Not a good day for City as they struggled to find any rhythm in their play as they lost 2-0 away to IES 2s. A POTM performance from youngster Sam Bingham was a small highlight as the 3s look to bounce back against Sudbury 1s at home next Saturday.

 

W (3-2)  

   01/10/2016 - M3
   vs Dereham 2 (H / L)


NEWLY PROMOTED CITY 3S COME AWAY ON TOP AGAINST LOCAL RIVALS DEREHAM 2S
MENS 3RD XI - 01/10/2016 VS DEREHAM 2 (H)

TEAM: Mens 3rd XI
DATE: 01/10/2016
FIXTURE: Mens 3rd XI VS 01/10/2016
HEADLINE: Newly promoted City 3s come away on top against local rivals Dereham 2s
LEAGUE: EAST DIVISION 2 NORTH
VENUE: TAVERHAM, SAND
RESULT: CITY 3, DEREHAM 2

REPORT:

With both Norwich City 3s and Dereham 2s needing to work hard this season to compete with the strength of teams around them in what is always a very competitive and hard fought Division 2N, the 3 points on offer at Taverham this Saturday were clearly the primary target for this local derby. Both teams fielding an impressive balance of experience, many players from both teams having previous 1st team experience "in their day", with quick and agile youngsters around them, City having the stronger of the youngsters so it was really going to be how well they could balance their experience and use their strength to exploited their oppositions weaknesses.

The game started with City putting on the main pressure but it was clear that the battle was going to be won or lost in midfield this week, both teams creating good early chances but City slightly more mobile in the middle of the pitch with their very youthful line up of Sam Bingham, George Brine and Harry Paterson. The first goal came as a result of great interplay between to newly formed forward line of Matthew Brine, David Fletcher, Joe Konieczny and Mark Fletcher, the ball slipping past the oncoming keeper for Konieczny slotting the ball at the far post. The lead was to be short lived unfortunately as City allowed Dereham back into the game when a poor interception at the back allowed the ball to creep through to the Dereham attacker to strike home from close range. City had seen most of the play but the Dereham keeper was showing signs of his National League experience of years ago, snuffling out some great shots and opportunities that City were trying to put away. The second for City came just before half time when Sam Bingham threaded a perfection pass towards the far post to pick out the run in behind the defence of Matthew Brine, his first touch almost squeezing under his arm into the bottom corner but the first save resulting in the ball back at Brine's feet for him to calmly flick the ball high and into the far upper corner of the goal to ensure the keeper had no chance for the second time of asking. Just before half time, less than two minutes to play, City were unable to retain the much needed possession up the Dereham end of the pitch, the ball breaking quickly to the high awaiting attacker, his first touch taking him away from the City marker and a move around the top of the circle found himself firing the ball high into the top corner, the City keeper, Ben Millett, having no chance to do anything about it. The whistle went within seconds of the restart at the score line was 2-2 at half time. The second half resumed much like the first, but the tiring legs of the visitors allowed City to create more chances, sadly a lack of composure and making the right decisions resulted in not enough of the possession turning into real opportunities, albeit a number of chances were created, notably a shot fired high into the corner by Matthew Brine bringing out the best in the Dereham keeper. An exciting half with ball possession exchanging between teams but the it was looking like the deadlock was never going to be broken, even Chris Perry at the top for a number of short corners was unable to find his usual hole through the defensive line up, however with a matter of minutes remaining on the clock it was George Brine who made one of his trademark runs from the midfield, driving around the left and then using his skills to outwit the Dereham defence to move along the base line, his pace to an unmarked City player on the penalty flick spot was intercepted by a Dereham defender only to see the inception slipping the ball into his own goal. The final whistle was blown and City 3-2 winners in a game they knew they needed to get the win out of but probably feeling it should have been a far more comfortable score line on reflection of how much possession they actually had in the game.

Next week they head down to Suffolk where they will play IES 2s, the team whom finished runners up to them at the end of last season at the top of Division 3NE, so both teams keen to claim points in this encounter of the newbies in Division 2N.


 

W (3-2)  

   24/09/2016 - M3
   vs Cambridge City 4 (A / L)


NEWLY PROMOTED NORWICH CITY MEN'S 3S STRIKE THEIR FIRST BLOW TO SECURE 3 VALUABLE POINTS IN DIVISION 2N
MENS 3RD XI - 24/09/2016 VS CAMBRIDGE CITY 4 (A)

TEAM: Mens 3rd XI
DATE: 24/09/2016
FIXTURE: Mens 3rd XI VS 24/09/2016
HEADLINE: Newly promoted Norwich City men's 3s strike their first blow to secure 3 valuable points in Division 2N
LEAGUE: EAST DIVISION 2 NORTH
VENUE: CAMBRIDGE CITY, ST JOHNS COLLEGE SPORTS GROUND
RESULT: CAMBRIDGE CITY IV 2, NORWICH CITY III 3 (WINNERS: NORWICH CITY)

REPORT:

After the previous week's loss against one of the four Cambridge sides now playing in Division 2N, Cambridge University 3 last week, the first introduction to the step up in hockey standard after the men's 3s were crowned champions of Division 3NE last season, it was time to hit the road and get to know and love the A11/A14 route between Norwich and Cambridge.

This week the men's 3s were off to visit Cambridge City and to play their 4s, an experience team within Division 2N and from a thriving club that continues to turn out strong and successful teams. A game which in all honesty was expected to be a tough encounter and for those in the team with experience of playing at this level it was likely to be considered a much harder game than the previous week's fixture against Cambridge University.

It was City that started the brighter of the teams and started to put more and more pressure in the home team's final 23, Joe Konieczny was the first to come close early on in the game when he was able to break high and receive a Chris Perry trademark distance aerial deep in the opposition territory, the final shot just slightly off target. It was eventually the break through that Norwich City 3s needed and deserved when a great run down the left by George Brine who got away a great reverse stick shot, the keeper sliding to save the first shot but Matt Brine following in and forcing a short corner as the keeper decided to smother the ball. A routine of Brine Senior to the stick stop of Brine Junior for Skipper Perry to drag flick high with great pace gave the keeper no chance, City (Norwich) were now 1-0 up and looking comfortable. The visitors continued to play well and whilst the game was at times end to end it was the Cambridge end that was seeing more of the pressure, the forward line for Norwich City 3s working really well together to create a number of chances. The second for Norwich came when a turnover by the travelling defensive line released the ball to Matt Brine who turned and threaded the perfect pass through to Joe Konieczny who was able to round the advancing keeper and fire home his shot low and into the corner, Norwich now 2-0 ahead. Just before half time Cambridge managed to pull a goal back when a rather scrappy attacking play was initially blocked but couldn't be cleared and allowed a shot to be struck into the roof of the goal from close range, Norwich 2 and Cambridge 1 at half time.

The talk at half time was to come out firing and wanting the win this second half, knowing that Cambridge will be very disappointed that the newly promoted team in this league should in theory not be able to cope with the experience Division 2N team. The focus was ensuring we kept possession and worked really hard to put pressure on the players with the ball at all times. The second half started very similar to how the first had finished, action end to end but probably Norwich creating more of the danger within the home sides 23, but just not quite finding the final pass to challenge the Cambridge goalkeeper enough. It was Norwich to open the scoring in the second half when a fantastic tackle by Matt Fretwell on the top of his own circle allowed the ball to break free of danger, releasing it early to a tracking back Matt Brine who turned and spread the ball out to debutant Dave Fletcher on the right wing, the play move quickly to the other end of the pitch and a composed Dave Flecther drew the defender and keeper out and slipped the ball square for Matt Brine (who, yes, managed to keep up with the play!) to follow up with ease, Norwich now 3-1 ahead and looking good for the win and first 3 league points. Cambridge started to up their game and realising they were now 2 goals down they needed to get back into the game, that they did and the pressure on the City defence stepped up even more, especially when Harry Ingham was given a green card for an alleged clumsy tackle in the centre of the pitch, more digging in needed by the visitors to try and hold onto their lead with only 10 men, it was going to be an interesting last third of the half, could they hold out? Despite some great work by the Norwich midfield and defence, all now very much on the back foot trying to cope with the raised enthusiasm by Cambridge, plus a couple of keys saves by Jake Aisthorpe in the Norwich goal, the inevitable happened and Cambridge managed to get their second goal, Norwich 3 and Cambridge 2. Norwich did resume play with some more changes, the forwards drawing a few great saves out of the Cambridge keeper, but with minutes to go a break away by Cambridge resulted in a short corner, a nervous moment and the outcome was a slight toe touch on the shot by Jake Aisthorpe in the City goal to see it hit the post and head out wide. It was a minute to play and it was captain Chris Perry who managed to create a firm barrier just inside his own circle to stop the attacking Cambridge player moving closer to the goal to get a shot away, unfortunately the umpiring deciding it was obstruction and blowing his whistle and awarding the short corner, a short corner that had a good amount of controversy as the umpire deciding it was end of time as it was being taken but not alerting this to the Cambridge players whom allowed the City running one to ease the ball out of the circle and a delayed whistle was blown as Cambridge began to move into the circle for what looked like a free shot, game was over and Norwich winning 3-2 in their first away game of the season.

Lots of positives to take out of the performance, lots to also take onto the training ground this week to further refine and areas to improve, but it was a true "fire in the belly" performance that saw Norwich travelling back up the A11 as thoroughly deserving victors. Next week is a home encounter for the 3s against Dereham 2s, no doubt a tough game where both teams will be desperate for more hard fought Division 2N points.

MOTM: was eventually awarded to Sam Bingham for an excellent work ethic and performance in midfield, closely followed and pipped by a recount of votes by Fred Anthony whom put in one of his best performances for some time.


 

L (1-6)  

   17/09/2016 - M3
   vs Cambridge University 3 (H / L)


A NEWLY FORMED CITY 3S SQUAD STRUGGLE TO COPE WITH LIVELY CAMBRIDGE UNIVERSITY STUDENTS
MENS 3RD XI - 17/09/2016 VS CAMBRIDGE UNIVERSITY 3 (H)

TEAM: Mens 3rd XI
DATE: 17/09/2016
FIXTURE: Mens 3rd XI VS 17/09/2016
HEADLINE: A newly formed City 3s squad struggle to cope with lively Cambridge University students
LEAGUE: EAST DIVISION 2 NORTH
VENUE: TAVERHAM
RESULT: CITY III 1, CAMBRIDGE UNI III 6

REPORT:

This was the first encounter of Division 2N hockey for newly promoted City 3s, fortunately at home and against a Cambridge University side recently promoted and bouncing back from Division 3NW to Division 2N.

This was a newly formed squad for the City 3s this season, injection of lost of youth and a return of some of the experienced players from the previous season's promotion team, so it was likely to take some time to get into the game and begin to play as a team.

The outcome was pretty much as expected, the scoreline not reflecting the play but maybe more highlighting how the University students were better at creating chances in the final third and causing the City keeper to be busy. The only chance of the game coming to Mark Fletcher, a break away goal where he was able to find lots of space at the top of the opposition circle and fired the ball high into the room of the Cambridge goal. The opposition however had sealed the game at this point and when the final whistle blew it was a loss of 1-6 for City 3s and time for them to build upon elements of their game as they take to the road and play away at Cambridge City.

 

W (3-1)  

   10/09/2016 - M3
   vs Harleston 3 (H / F)


CITY 3S RUN OUT WINNERS IN PRE-SEASON TIE
MENS 3RD XI - 10/09/2016 VS HARLESTON 3 (H)

TEAM: Mens 3rd XI
DATE: 10/09/2016
FIXTURE: Mens 3rd XI VS 10/09/2016
HEADLINE: City 3s run out winners in pre-season tie
LEAGUE: EAST DIVISION 2 NORTH
VENUE: Taverham - Sand
RESULT: 3-1 Win

REPORT:
In what was the return of last years all important game which saw the Mens 3s promoted to Division 2NE they battled out once again against Harleston 3s. The 3s has a strong 14 man squad in their final pre-season game.

The first half was very even with both teams creating half chances, with Harleston creating more PC's and the 3s having more chances from open play.

In the 2nd half two Chris Perry PC gave the 3s a 2-0 lead before Harleston hit back on the break. A George Brine breakaway goal sealed the win for the 3s in their final pre-season game.

 

L (4-5)  

   03/09/2016 - M3
   vs Norwich Dragons 2 (A / F)


A VERY EVENLY MATCHED PRE-SEASON LOCAL DERBY SEE NORWICH CITY 3S PIPPED BY A LATE WINNER FROM NORWICH DRAGONS 2S
MENS 3RD XI - 03/09/2016 VS NORWICH DRAGONS 2 (A)

TEAM: Mens 3rd XI
DATE: 03/09/2016
FIXTURE: Mens 3rd XI VS 03/09/2016
HEADLINE: A very evenly matched pre-season local derby see Norwich City 3s pipped by a late winner from Norwich Dragons 2s
LEAGUE: EAST DIVISION 2 NORTH
VENUE: NORWICH DRAGONS, HEWITT SCHOOL
RESULT: NORWICH CITY III 4 - NORWICH DRAGONS II 5

REPORT:

A newly formed squad for Norwich City 3s, a mix of youth and experience emerging, led by a new captain in his first of a handful of pre-season friendly warm-up fixtures, took to the pitch against Norwich Dragons 2s, a team they left behind in Division 3NE when City were crowned champions and promoted to Division 2N (where they will encounter league games against Norwich Dragons 1s this season).

The game was pretty much an even affair, both teams beginning to find their feet as you would normally expect in a pre-season friendly, both teams testing out each others goalkeepers and at times some scrappy play and some excellent, a real mix performance for both teams.

City opened the scoring with a fine finish by Matthew Brine from close range, Felix Broadway firing a goal shortly after into the far bottom corner from the top of the circle, Dragons then getting a goal back just before half time. The second half very similar to the first, Dragons scoring an equaliser but shortly afterwards Matthew Brine scored his second when he managed to stretch to intercept a pass across the top of the circle and stepped in to rifle the shot high into the roof the net. City's lead short lived, Dragons scoring again with a great break away opportunity after City gifted away possession far too easily. City retook the lead again when Josh Bailey scored an outstanding solo goal, only to be null and voided when Dragons scored the equaliser again, a story of the game really. With minutes to go Dragons scored their winner, a game probably deserving a draw with both teams fairly balanced.

A good pre-season shake down for both teams, City's man of the match was Matt Fretwell, a good hard faught midfield performance.

Next week City entertain Harleston Magpies 3s at home, a final pre-season friendly before the league starts, and possibly a repeat close fixture following the hard battled out draw the end of the league last season when City secured the point they needed to be crowned league champions.