2016-2017
ARCHIVE
Results
Recent Results
18 Feb 2017 / 24 Feb 2017
Fixture
Result
Score
Scorers
POTM
W3
Feb 18 vs Norwich City 4
Feb
18
Norwich City 4
  A  
  [L]  
(A)  [L]
W

W  

2-1
Rachael Cave,Olivia Greenway
Gemma Sargent
W4
Feb 18 vs Norwich City 3
Feb
18
Norwich City 3
  H  
  [L]  
(H)  [L]
L

L  

1-2
Rachael Phillips
Rachael Phillips
WF
Feb 19 vs Norwich Dragons U14G
Feb
19
Norwich Dragons U14G
  A  
  [EH U14 C5]  
(A)  [EH U14 C5]
C

C  

C-C
WF
Feb 19 vs Norwich Dragons U16G
Feb
19
Norwich Dragons U16G
  H  
  [EH U16 C5]  
(H)  [EH U16 C5]
W

W  

4-1
Maddie Anthony,Anna Brook,Own Goal,Sophia Basset
Maddie Anthony
WM
Feb 19 vs Redbridge & Ilford Masters
Feb
19
Redbridge & Ilford Masters
  H  
  [EH O45 Pl]  
(H)  [EH O45 Pl]
W

W  

2-1
Sue Tomlinson,Penalty Strokes
Serena Scott
M1
Feb 18 vs Old Southendian
Feb
18
Old Southendian
  H  
  [L]  
(H)  [L]
W

W  

6-1
Harry Gill,Jeremy Elliott,Harry Gill,Chris Wardale,Dave Skinner,Dave Skinner
Sam Tomlinson
M3
Feb 18 vs Cambridge City 4
Feb
18
Cambridge City 4
  H  
  [L]  
(H)  [L]
D

D  

2-2
Matthew Brine,Chris Perry
Cameron Cooke
M4
Feb 18 vs Newmarket
Feb
18
Newmarket
  H  
  [L]  
(H)  [L]
L

L  

1-4
Rees Leonard
Rees Leonard
M5
Feb 18 vs Newmarket 2
Feb
18
Newmarket 2
  A  
  [L]  
(A)  [L]
W

W  

4-3
Ash Bird,Ben Chapman,Ben Chapman,David Broadway
Louis Hart
M6
Feb 18 vs Norwich City 7
Feb
18
Norwich City 7
  A  
  [L]  
(A)  [L]
W

W  

2-1
Simon Deakin,Dave Woodward
Dave Brown
M7
Feb 18 vs Norwich City 6
Feb
18
Norwich City 6
  H  
  [L]  
(H)  [L]
L

L  

1-2
Luke Keeley
Daniel Jeffers
MC
Feb 19 vs Ipswich U16B
Feb
19
Ipswich U16B
  A  
  [EH U16 C5]  
(A)  [EH U16 C5]
W

W  

10-1
Ben Withers,Ben Chapman,Harry Paterson,Harry Paterson,Ben Withers,Cameron Cooke,Alex Merron,Ben Withers,Cameron Cooke,Daniel Phillips
Alex Merron
MD
Feb 18 vs Norwich Dragons B
Feb
18
Norwich Dragons B
  A  
  [L]  
(A)  [L]
W

W  

13-1
Ethan Rushton,Saverio Iaccarino,Freddie Paterson,Elliot Fox,Alex Tomkinson,Freddie Paterson,Saverio Iaccarino,Freddie Paterson,Monty Platt,Max Merron,Max Merron,Richard Mann,Richard Mann
Freddie Paterson
MX
Feb 19 vs Dereham Mixed
Feb
19
Dereham Mixed
  A  
  [EH Mx3]  
(A)  [EH Mx3]
L

L  

0-3
Louis Preston
 

W (2-1)  

   18/02/2017 - L3
   vs Norwich City 4 (A / L)

LADIES 3RD XI - 18/02/2017 VS NORWICH CITY 4 (A)

TEAM: Womens 3rd XI
DATE: 18/02/2017
FIXTURE: Womens 3rd XI VS 18/02/2017
HEADLINE:
LEAGUE: NORFOLK PREMIER DIVISION
LEAGUE SPONSORS: EMPRESA LIMITED
VENUE: Taverham
RESULT: 2-1 Win

REPORT:
This was the last of the Womens 3rd's inter-club league match and as the underdogs, the Womens 4th's were keen for a win. City's 3rd's started the game a bit lethargically, perhaps needing time to wake-up given the early push-back and the 4ths took full advantage of this slow start, dominating the first 10 minutes, but luckily the defence managed to organise themselves, with the help of GK Summer Haylock, to render the 4ths fruitless from their efforts. Gradually, the Womens 3rds began to find each other, linking clean passes and exploiting the available space which finally paid off with a rebounded short-corner strike, which allowed Rachel Cave to weave her way through the defence to score the first goal of the match. With a sigh of relief and their heads held high, it wasn't long before the 3rd's teamwork allowed Grace Kidner to speed past the Womens 4's defence and pass a long ball across the 'D' to find Olivia Greenway, who sneaked the ball though the goalies pads. With the score at half-time 2-0 there was still work left to do to keep the hungry Womens 4ths off their tails and they came out in the second half fighting, stronger than ever, leaving the womens 3rds chasing their heels when mistakes were made. Breaking high and early with fast legs upfront the Womens 4ths broke down the L3s defence and despite some wonderful saves from Summer Haylock the womens 4ths got one back through Womens Rachael Phillips.


 

L (1-2)  

   18/02/2017 - L4
   vs Norwich City 3 (H / L)


NCHC LADIES 4'S GIVE NCHC LADIES 3'S A GOOD RUN FOR THEIR MONEY ......
LADIES 4TH XI - 18/02/2017 VS NORWICH CITY 3 (H)

TEAM: Womens 4th XI
DATE: 18/02/2017
FIXTURE: Womens 4th XI VS 18/02/2017
HEADLINE: NCHC Womens 4's give NCHC Womens 3's a good run for their money ......
LEAGUE: NORFOLK PREMIER DIVISION
LEAGUE SPONSORS: EMPRESA LIMITED
VENUE:TRF
RESULT:1-2

REPORT:
On Saturday 18th February, the L4 came up against L3 once again. Despite being the underdogs, L4 started the game off with high intensity, dominating most of the play, creating several goal-scoring opportunities leading to lots of short corners. However with many chances on goal we were unfortunate to get the ball across the goal line. With mother and daughter teamwork from Fiona and Emily Spencer, and Maddie Anthony the defence was very strong and they made it difficult for the L3 to get past. Ellyn Roberts played very well, securely holding the CM position, to mark star player Rachael Cave out of the game. Unfortunately, Olivia Greenway and Rachael Cave both scored a goal each leaving the L3 2-0 ahead at half time.
With our heads held up high and an encouraging team talk from Simeon Tomlinson and Cheryl Brown, we gave our all into the 2nd half. We were determined to score against our rivals. As we train with the L3 each week, we soon started to play the ball around them creating some lovely chances and had more of the play, putting the L3 under pressure. Summer Haylock was a nuisance in goal, saving our shots, which made it hard to get the ball past her. However, striving for a goal, L4 kept their focus and with a crucial run from Sophia Basset who eliminated several players, passed to Rachael Phillips who was positioned on the top of the D. A direct shot into the far right corner from Rachael added to the score of 2-1. With increased positivity, the L4 tried to convert another goal for an equaliser. The hard-fought match ended 2-1, but all our efforts paid off as we kept fighting and we were beginning to turn the game around. The game was much closer and exciting than the last match when we came up against each other, well played everyone.

Match Report kindly provided by well deserved POTM, Rachael Phillips.


 

W (6-1)  

   18/02/2017 - M1
   vs Old Southendian (H / L)


NORWICH CITY MAKE NUMBERS COUNT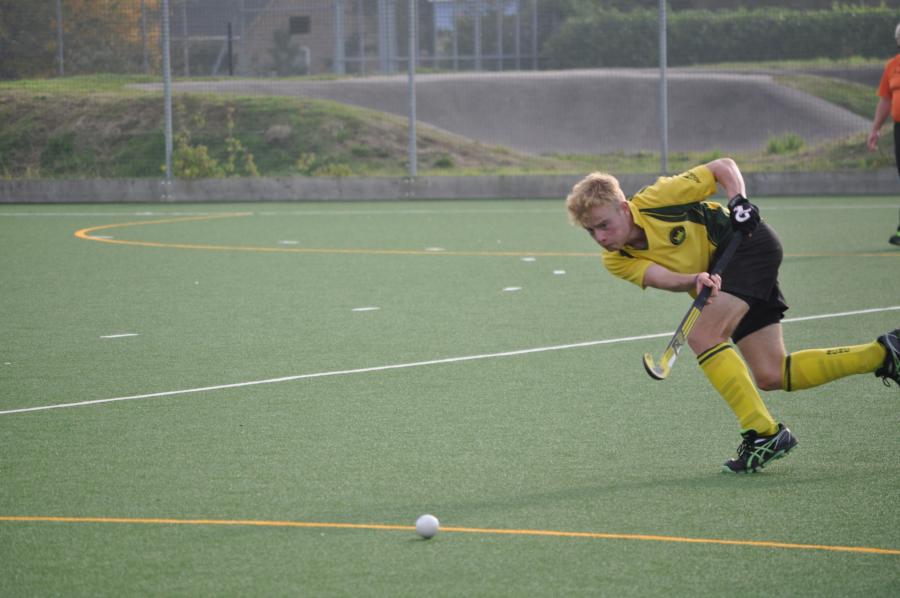 MENS 1ST XI - 18/02/2017 VS OLD SOUTHENDIAN (H)

TEAM: Mens 1st XI
DATE: 18/02/2017
FIXTURE: Mens 1st XI VS 18/02/2017
HEADLINE: Norwich City make numbers count
LEAGUE: EAST PREMIER DIVISION B
VENUE: TRF
RESULT: 6-1

REPORT:

Norwich City had a full squad of 16 players for the match versus Old Southendian. After a tight start Harry Gill deflected a ball home from Tom Cooke at a short corner. That's how it stayed until the break with Norwich having the better of the play with other chances falling to Dan Cheesman when Harry Gill put him through one on one with the keeper, and Jeremy Elliott when Dave Skinner did the same.

Norwich knew that if they stayed patient more goals would come as their possession and superior numbers would pay off. Norwich doubled their lead after great work from Rich Green as he beat two or three men with some great 3D skills on the left before threading a lifted through ball to Jeremy Elliott, who showed great composure to simply lift the ball over the onrushing keeper with his reverse stick. Southend then got one back with a well worked short corner move back to the injector. However, this encouraged City to kick it up another gear and the response was swift when Harry Gill slotted in at the back post after a well worked move. As the second half continued to progress the extra numbers began to tell as Norwich began to find more and more holes in the Southend defence, scoring three more times in the final 10 minutes. These goals came from: Chris Wardale who finished a rebounded shot of Dave Skinner who picked up a beautiful lay-off from Ali Husband, and two from Dave Skinner. The first was the highlight of the game – Jeremy Elliott played an aerial over the last man and Dave Skinner, with his first touch, knocked the ball over the keepers head as took the ball on the full then volleyed home into an empty net. The second was a beautiful team move that culminated in a lovely lay-off from Chris Wardale for Dave Skinner to slide in and lift a reverse sweep over the sprawling keeper.

The final score finished 6-1 to keep Norwich City right in the hunt from promotion.

 

D (2-2)  

   18/02/2017 - M3
   vs Cambridge City 4 (H / L)


1 POINT IS BETTER THAN NONE!!!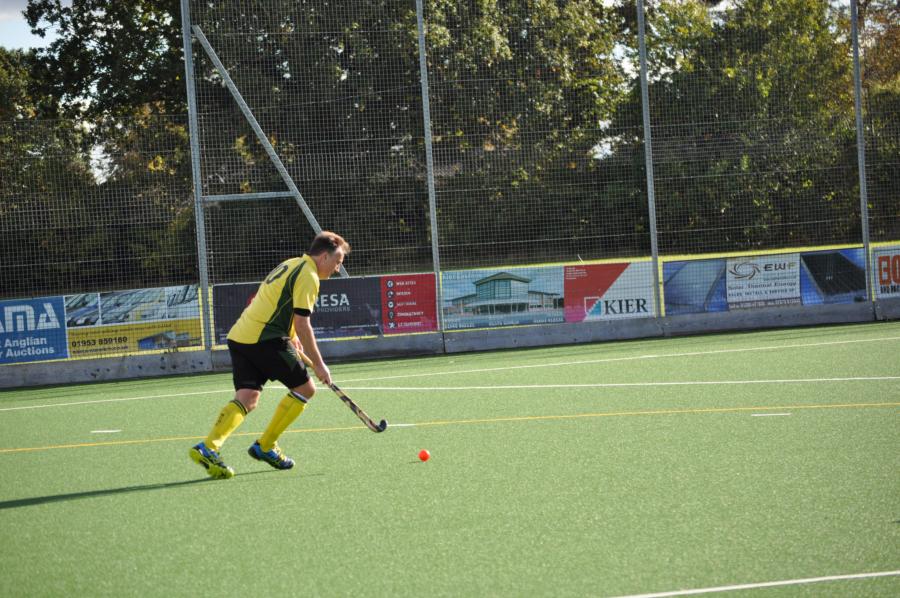 MENS 3RD XI - 18/02/2017 VS CAMBRIDGE CITY 4 (H)

TEAM: Mens 3rd XI
DATE: 18/02/2017
FIXTURE: Mens 3rd XI VS 18/02/2017
HEADLINE: 1 Point Is Better Than None!!!
LEAGUE: EAST DIVISION 2 NORTH
VENUE: Taverham High Schhol
RESULT: Norwich City 3s 2 : 2 Cambridge City 4s

REPORT:
City started this game knowing that points were desperately needed and this was a game that points were on the menu after winning the first meeting.
City started very well keeping the ball and moving it well through the whole team and it was long before the chance started to present themselves but City were unable to take advantage of these early chances. Cambridge soon started to show some life and liked to try and hit City on the break, however the defensive duo of Perry and Cooke were able to deal with these with relative ease. City were showing a lot of character from every player with the whole team putting in a great shift to ensure their discipline was top notch throughout the game and it showed through their shape which made it very difficult for Cambridge to break down. The midfield unit of Bingham, Anthony, Jackman, Cowan, Brine, Fletcher and Phillips worked very hard both defensively and attacking finally giving City the lead late into the 1st half with a well work passage of play moving the ball from the left side to the right and finally feeding the ball to Brine (Senior) on the left hand side of the circle, the oncoming keeper went down to early giving Brine the ideal chance to lift the ball over him and into the net. City then finished the half with the 1:0 lead.
City started the 2nd half very slowly and as such allowed Cambridge to come back into the game with 2 early goals from a number of missed tackles and not clearing their lines. City now had a lot to do get back into the game to take the points they much needed. City started to turn up the pace once again and again the chances started to present themselves with Land, Brine and Konieczny getting into some great positions but with some good goal keeping and last man defending kept the forwards at bay. City came very close twice through 2 short corners with deflection from Cowan one hitting the post and the 2nd being skilfully stopped by the keeper at close range. Norwich thought they had finally levelled the game through a speculative hard strike from Perry from the midfield left a difficult bouncing ball travelling through the circle, it went through everyone but took the slightest of touches off last man Land who was standing on the line and so cue a very out of character celebration, however the celebration was short lived as after the goal had been given Cambridge complained and after the umpires had a chat the other umpire over turned the goal believing it came off a Cambridge stick instead... This was then the catalyst that start a passage of heated play for both teams leading to a green card for a Cambridge player and then City's equalising goal. City worked the ball well down the right hand side and found Cowan in the circle who was able to get himself into a shooting position only to be taken out deliberately and award a penalty flick, Initially offered to Brine given his impressive flick the week before in the Master match, he declined and allowed Perry to step up and equal the score line. With only 5 mins left to go City made the decision to go for the win as 3 points were well needed, Cooke made some fantastic bits of play on the left hand side of the pitch as did Anthony and Phillips on the right but the Cambridge defence were able to hold on and keep the efforts of Brine, Land and Konieczny out. The final whistle went with a drawing score line of 2 each, the game did not end there though however. City were still not happy with the over turned goal but one player voiced his opinion a little too loud and towards the umpire resulting in only one out come, an MMO. City walked away with a point from the game but knew they should have had more.
City next entertain March at home hoping to level a score from the first game.



 

L (1-4)  

   18/02/2017 - M4
   vs Newmarket (H / L)


LIGHTENING DIDN'T STRIKE TWICE
MENS 4TH XI - 18/02/2017 VS NEWMARKET (H)

TEAM: Mens 4th XI
DATE: 18/02/2017
FIXTURE: Mens 4th XI VS 18/02/2017
HEADLINE: Lightening Didn't Strike Twice
LEAGUE: EAST DIVISION 3 NORTH EAST
VENUE: Taverham High School
RESULT: Norwich 1 : 4 Newmarket

REPORT:
City Men's 4s welcomed Top of the Table Newmarket to Taverham this week and although the gap between the two teams suggested a mere formality for the away side, the game was competitive throughout and hotly contested all over the pitch. City matched blow for blow early on and could have found themselves ahead had the finishing been better but were undone midway through the first half by slack marking and sharp finishing from Newmarket. A sustained period of open play in the visitors half led to a well deserved Penalty Flick for the home team which was coolly dispatched by Rees Leonard which should have seen the sides go into the break level, but again a momentary lapse of concentration from a free hit in Newmarket's favour, resulted in a tap in from close quarters at the near post. The second half started brightly for the home side with sustained pressure in the final third of the pitch, however wasted chances and missed passes finally worked against City as a flurry of attacks from Newmarket culminated in a smart run to the byline and pullback which found two attackers waiting for a sweep shot at goal for a 3:1 lead. This gave the away side the space and time needed to control the final 15 minutes as City were reduced to occasional attacks. Newmarket had many advances into the home team's area from then on wards and one final thunderous drive from the top of the 'D' left the home side with a convincing defeat. Final Score: Norwich City 4s 1: 4 Newmarket. Man of the Match: Rees Leonard


 

W (4-3)  

   18/02/2017 - M5
   vs Newmarket 2 (A / L)


CARDS!
MENS 5TH XI - 18/02/2017 VS NEWMARKET 2 (A)

TEAM: Mens 5th XI
DATE: 18/02/2017
FIXTURE: Mens 5th XI VS 18/02/2017
HEADLINE: Cards!
LEAGUE: EAST DIVISION 4 NORTH EAST
VENUE: Newmarket
RESULT: won 3-4

REPORT:
Not sure what really happened this game? After withholding early pressure from the opposition, Geoff Spencer put through Ben Chapman for the first goal of the game. Geoff was clearly struggling with his eyesight has he was soon complaining about the colour of the umpires' shirts - the two female umpires soon changed before Newmarket found their way back in. Geoff then linked well with Ben Chapman as Ben put away his second chance of th game. Within minutes Ash Bird was added to the goals with a well worked passing move. The game seemed calm at the break (apart from Geoff's green card for trying to help the umpires). The half time team talk "don't say anything to the umpires, we're ahead and don't need to upset them". Within seconds of the second half Geoff found himself having a longer break! Newmarket found their way back into the game taking it to 2-3 before David Broadway found the back of the net for 2-4. Newmarket then broke quickly before a coming together of two players on the half way line led to a red card and three yellows. With the game in danger of not being completed, Norwich knuckled down 8v8 and held on. With minutes remaining, Newmarket scored a late goal but it was not enough to change the result.

 

W (2-1)  

   18/02/2017 - M6
   vs Norwich City 7 (A / L)


3 POINTS AGAINST OUR OWN 7S
MENS 6TH XI - 18/02/2017 VS NORWICH CITY 7 (A)

TEAM: Mens 6th XI
DATE: 18/02/2017
FIXTURE: Mens 6th XI VS 18/02/2017
HEADLINE: 3 points against our own 7s
LEAGUE: EAST DIVISION 6 NORTH EAST
VENUE: Taverham High School
RESULT: 2-1

REPORT:
In a game where both teams really needed the 3 points, it was the 6s who fought back from 1-0 down to beat the young and inexperienced 7th team 2-1. The 7s took the lead with a slick finish before goals from strikers Simon Deakin and David Woodward gave the veterans the advantage at the break, after the interval the 7s gave it there best efforts but eventually fell down by two goals to one, also thanks to POTM Dave Brown.


 

L (1-2)  

   18/02/2017 - M7
   vs Norwich City 6 (H / L)


EXPERIENCE TELLS
MENS 7TH XI - 18/02/2017 VS NORWICH CITY 6 (H)

TEAM: Mens 7th XI
DATE: 18/02/2017
FIXTURE: Mens 7th XI VS 18/02/2017
HEADLINE: Experience tells
LEAGUE: EAST DIVISION 6 NORTH EAST
VENUE: TAVERHAM RECREATION FACILITY
RESULT: NORWICH CITY 7 1 NORWICH CITY 6 2

REPORT:
The experience of the 6's came out top in this inter club fixture. Though the 7's had several younger players in their line up and took an early lead through Luke Keeley's conversion, the 6's started to mop up the 7's attacks and were aided by some poor passing from the 6's. The 6's then began to look dangerous with some of their counter attacks and scored through a couple of these to take the lead, Simon Deakin and Dave Woodward being the scorers.
Despite the 7's mounting a late onslaught the 6's defence held firm and recorded the 3 points to draw away from the bottom three. Dan Jeffers continued his good form for the 7's and rightly took the Man of the Match honours.


 

W (10-1)  

   19/02/2017 - MC
   vs Ipswich U16B (A / EH U16 C5)


TEN OUT OF TEN FOR CITY U16 BOYS
U16 BOYS - 19/02/2017 VS IPSWICH U16B (A)

TEAM: U16 Boys
DATE: 19/02/2017
FIXTURE: U16 Boys VS 19/02/2017
HEADLINE: Ten out of Ten for City U16 Boys
LEAGUE: EH U16 Boys Cup
VENUE: Ipswich School
RESULT: Won 10-1

REPORT:
The u16 Boys travelled to Ipswich East Suffolk knowing they were nearly through to the Regional Finals, but determined to put in a really good performance. City attacked from the outset and, after the initial skirmishes, began to hit their straps. IES could not hold out for long and, after some nice interpassing between Harry Paterson and Alex Merron, Harry slid the ball through to Ben Withers to open the scoring. IES came back, but City hit them on the break with fast passing out of defence ending with Ben Withers setting up Ben Chapman to slot the ball home.

Harry Paterson scored the next two goals, the first with a dribble into the D before nutmegging the keeper, the second poaching a rebound after Cameron Cook had hit the post. Ben Withers finished off the half with a smart reverse stick shot after a lovely run from Dan Phillips. City were 5-0 up at half-time and that probably didn't fully reflect the extent of their dominance.

The plan for the second half was to try to keep our shape and pass the ball around the pitch, but it became more difficult as Ipswich understandably began to play deeper. Nevertheless Cameron Cooke took City's sixth smartly after good work from Harry Bassett, before IES nicked one back with a short corner goal somewhat against the run of play. Alex Merron popped up from left midfield to bundle the ball home on the left hand post after a goal mouth scramble for City's seventh, before Ben Withers completed his hat-trick with a lovely bit of 3D skill on the run before hammering the ball home. Cooke got the ninth with a lovely manoeuvre round the keeper and, finally, Dan Phillips made it 10-1 slapping home a cross from the right.

Amongst all this there was excellent play from the rest of the team: Ben Millett in goal, Tom Bailey and Jack Watling marshalling the defence, Fitz Hornor and Jack Watling on the flanks, and midfield generals Doug Tomlinson and Sam Bingham.

There were so many strong performances that the Man of the Match award could have gone to almost any one of the players, but the players decided to award it to Alex Merron for his runs up the left wing.

This result means City U16s end up comfortably in second place in the league behind Braintree (who narrowly beat us in a tense thriller) – these two teams dominated the competition. City finished up with three wins out of four with a massive goal difference of +25 and now qualify for the regional finals on 5 March. Congratulations to all the boys!



 

W (13-1)  

   18/02/2017 - MD
   vs Norwich Dragons B (A / L)


NEAR PERFECTION
MENS DEVELOPMENT XI - 18/02/2017 VS NORWICH DRAGONS B (A)

TEAM: Mens Development XI
DATE: 18/02/2017
FIXTURE: Mens Development XI VS 18/02/2017
HEADLINE: Near perfection
LEAGUE: NORFOLK DEVELOPMENT LEAGUE
LEAGUE SPONSORS: EMPRESA LIMITED
VENUE: Dragons Den
RESULT: Norwich City 13 - 1 Dragons B

REPORT:
A strong City side dominated this game from beginning to end with a mixture of slick passing and dynamic dribbling. Ethan Rushton opened the scoring with a clinical slap in following a perfect move down the right and pinpoint slip back. Ethan's goal was celebrated by the team as just reward for spending much of the season as keeper. Goals from Rio Iaccarino, Elliot Fox and Richie Mann made it 4-0 inside the first 12 minutes. A quiet word from the coach reminding players to pass rather than over dribble led to a further 6 goals in the first half courtesy of Rio, Freddie Paterson, Alex Tomkinson, Max Merron and Monty Platt. Half time score 10-0.

Dragons quite sensibly bolstered their defence with an adult at half time and this made for a much better game in the second half. City still dominated with some excellent running off the ball, particularly from Mann, Patterson and Jonty Black. Further goals from Richie Mann and Freddie Paterson before Dragons managed a consolation goal following a great save by their keeper they broke at pace down the right, followed by a perfect pass and shot. Paterson completed the scoring and his hat trick.

Games (and score lines) like these don't come around very often so it was particularly pleasing to see proper hockey played throughout and whilst City were in the ascendency they were, as ever, indebted to telling defensive interventions from Will Farrow, Cameron Husband, Reuben Cooke and Rocco Iaccarino.

And finally, a word or two of commendation for both sets of players, there was excellent cameraderie on and off the pitch. Well done to City for playing properly and well done to Dragons for never giving up.



<
>
Club Statistics