"Various Photos" - 13/1/02 - Under 10's and Under 11's Fixtures at Dereham
---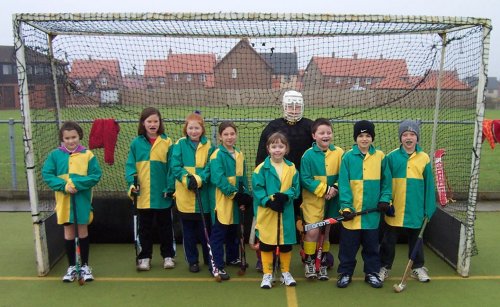 Under 10's (left to right) : Emily Anthony, Lilly Crew, Holly Wardale, Emily Sadler, Nick Bradley-Watson, Tom Owen, Rupert Wood, Oliver Heaton
---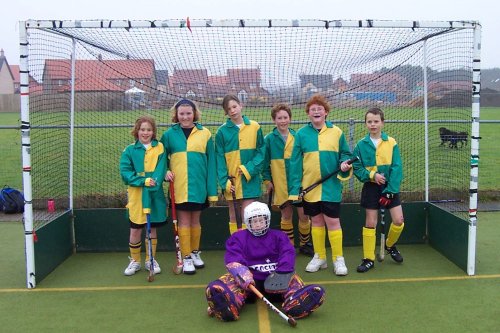 Under 12's (left to right) : Sarah French-Constant, Helen Aston, Poppy Crew, Mark French-Constant, James Bullen, Chris Jones, Miles Bell (GK)
---
Under 10's (left to right) : Molly Grange, Ben Cushion, Tom Kidner, Matthew Allen, Nick Bradley-Watson, Jonathan Jones, Charlie Horn, Steven Holder, Emma Davies
---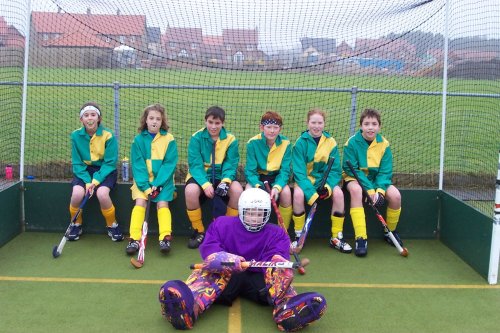 Under 12's (left to right) : Claire Strickland, Rachel Reynolds, Charlie Cadywould, Chris Wardale, Emma Buck, James Bradley-Watson, Miles Bell (GK)
---
Three surnames from the above (Grange, Kidner and Wardale) whose fathers have featured in Norwich City 1st XI's and Norfolk teams.
Will the next generation emulate their fathers?
If you would like to have a copy of these pictures then please send an email to enquiries@norwichcityhc.co.uk and we will be more than happy send you higher quality copies of any of these photos.
---
Picture courtesy of Gary Mitchell (4th XI GK)