Youth Hockey
2007-2008

U8

19 October 2008 - U9s @ North Walsham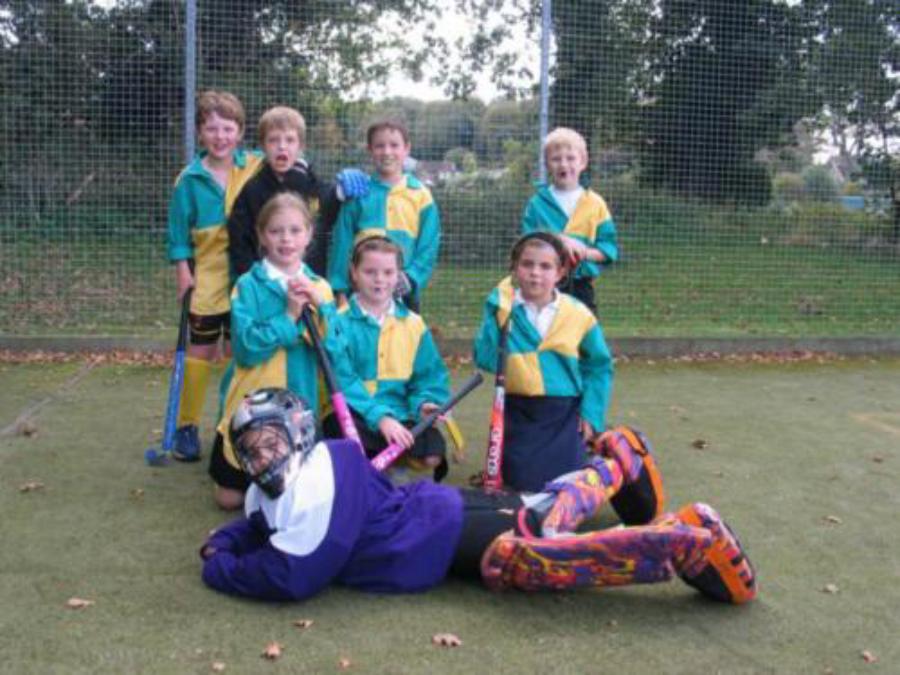 NCHC U9's – played 4, won 4
NCHC 3 – North Walsham 0
NCHC 2 – Pelicans 0
NCHC 5 – North Walsham 1
NCHC 6 – Pelicans 0

Goalscorers:
Abbie Gooderham – 11
Jake Cushion – 4
Kieran Peters – 1

Players:
Maddie Anthony
Alice Beckett
Anna Tighe
Abbie Gooderham
Kieran Peters
Harry Ingham
Sam Bingham
Jake Cushion

Norwich entered a strong side into the North Walsham tournament and, playing really good attacking hockey, came away as winners recording 4 victories and scoring lots of goals. Kieran got proceedings going with the first goal against North Walsham and goals from Abby and Jake secured the win. Abby then scored both goals in the 2-0 win against Pelicans. In the return games North Walsham pushed Norwich hard and pegged Norwich back to 2-1 after two early goals from Abby. Then some great individual skills saw Jake grab a brilliant hat-trick, which gave Norwich a 5-1 win. Norwich saved the best til last with a great display against Pelicans. Abby scored all 6 goals but Kieran worked tirelessly in midfield setting-up most of the goals. Alice and Anna played really well keeping things secure on the left side whilst Sam & Harry shared defensive duties on the right side and Maddie, in goal, kept everyone on their toes. A great all-round team performance so "well done" everyone. Finally, my thanks to a) all the parents for their support and b) to Al Paterson and John Ingham for their help in organising the team.
---
17 May 2008 - U9s voted 'Best Team 2008'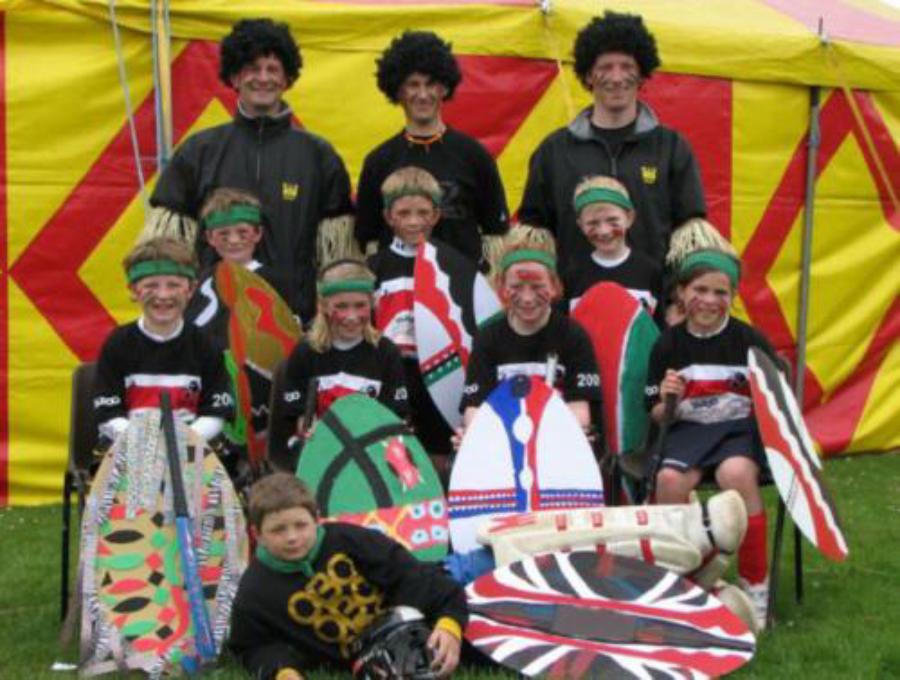 On Saturday 17th May , a team of U9s from Norwich City Hockey Club returned from a national tournament acclaimed as the best team. Forty U9 teams from all over the country met at the Highfields Sports Club in Nottingham for the Yazoo National Youth Hockey Festival, to end the 2007/08 season.

Since 2008 is an Olympic year, teams were asked to get into the Olympic spirit and were randomly allocated a nation that is affiliated to the FIH – the world's hockey governing body. Norwich City Hockey Club represented Kenya with coaches dressed up in tribal costume and Norwich players taking to the field carrying authentically decorated shields and presenting opponents with African necklaces.

While strictly at U9 level there is no formal national competition, when taking account of performances on the pitch, together with entering into the spirit, Norwich were awarded the trophy for the 'Best team' by the judging panel from England Hockey. The players were presented with their trophy by Kate Walsh, captain of Great Britain and England Women's Hockey Teams.

Norwich City HC (Kenya) scored 7 goals conceding only one. In doing so they beat the much fancied Leicester and ended Bournemouth's 54 game unbeaten run! The festival was well supported by a large and noisy contingent of parents, who rallied under an enormous banner to cheer on the Norwich City boys and girls.

The results: WON 4-0 Rover Oxford, WON 2-1 Bournemouth, Drew 0-0 Lichfield, WON 1-0 Leicester.

The Players, aged between 7 and 9 were: Flo Allen, Fred Anthony, Jake Cushion, Sabina Illing, Harry Ingham, Kieran Peters, Sam Paterson, Anna Tighe. Thanks go to their inspirational coaches John Ingham, Al Paterson, and lead coach and tribal chief Stuart Peters. The team were kindly sponsored by The Range Home & Leisure Store at Longwater Trading Estate, Norwich and Sport Link in Drayton.

Check out the GALLERY for more photos...
---
27 April 2008 - U9s at Dereham Tournament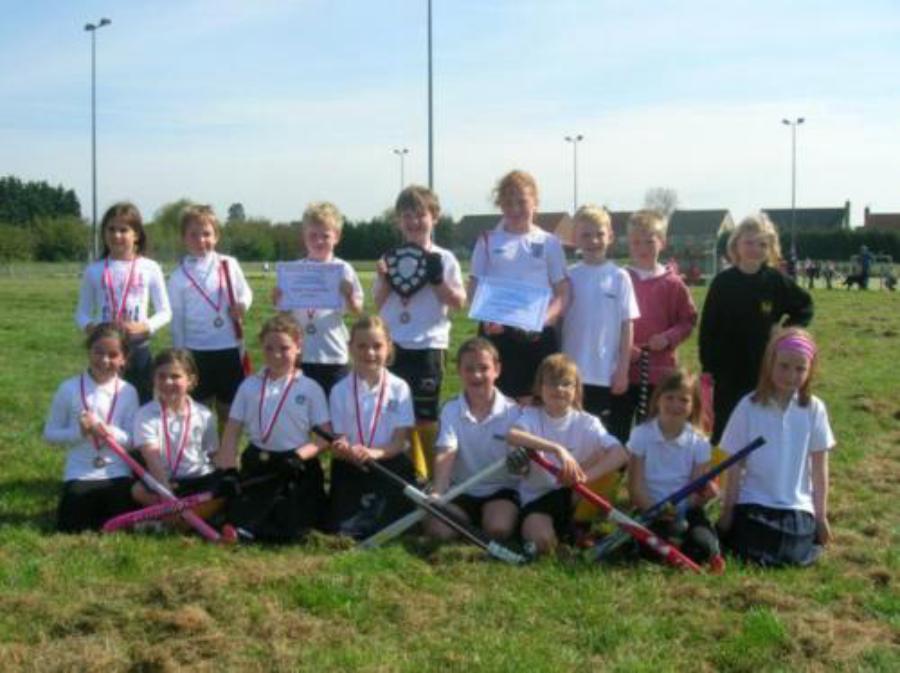 'A' Team – Kieran Peters, Sam Tomlinson, Jake Cushion, Abby Gooderham, Alice Beckett, Anna Tighe and Eleanor Perkin

NC were quickly out of the blocks recording a comfortable 3-0 win against the hosts Dereham. Goal scorers were Abby x 2 and Kieran. The second game was against our "B" team, with the "A" team coming out on top with a 2-0 win. However, they were aided by the fact that the "B" team keeper was still putting on her kit! Goals from Abby and Jake. An excellent team display saw us record a 4-0 win against Pelicans. Roving left defender Sam scored twice with Jake and Kieran rounding of the scoring. The toughest and best match was our last game against Watton. Sam scored first but we were pegged back by a good team goal from Watton. Both sides pushed hard for the win but the game finished 1-1, which was enough for NC to win the tournament on goal difference. This was another excellent all round team performance to go with our first place at Watton and third place at Pelicans. Well done to keeper Maddie for three clean sheets, Alice and Anna for their defensive contributions and Eleanor's enthusiasm and hard-work playing upfront.

Stu


'B' Team: Luke Byrne, Sabina Illing, Jemima Fennell, Harry Ingham, George Brine, Summer Haylock, Sam Bingham & Freya Allcock

Fixtures: NCHC 'A', Watton, Pelicans, Dereham

Sad to say no goals scored and a few conceded meant a last place finish for my brave little soldiers. Some good performances though from the girls and boys and thanks must go to Freya who did a great job in goal.

Character building stuff!!!

Frosty
---
15 April 2007 - U9 Tournament (Pelicans)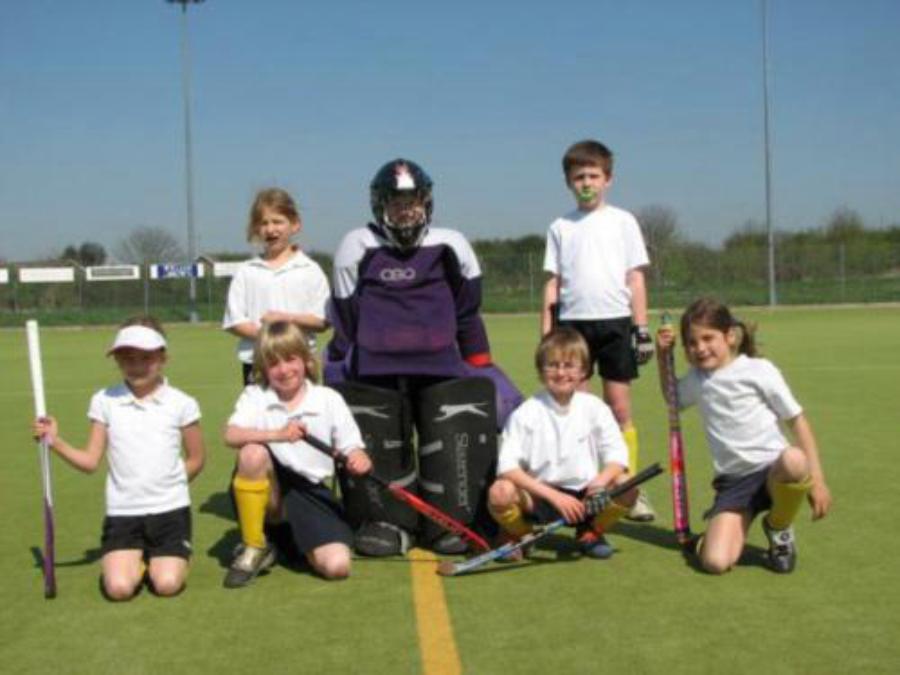 Very well done today. There was some excellent hockey played by the Owlets
and Cygnets and some young players in the U9s who still have a year or two
to go.
---
15 April 2007 - U9 Tournament (Pelicans)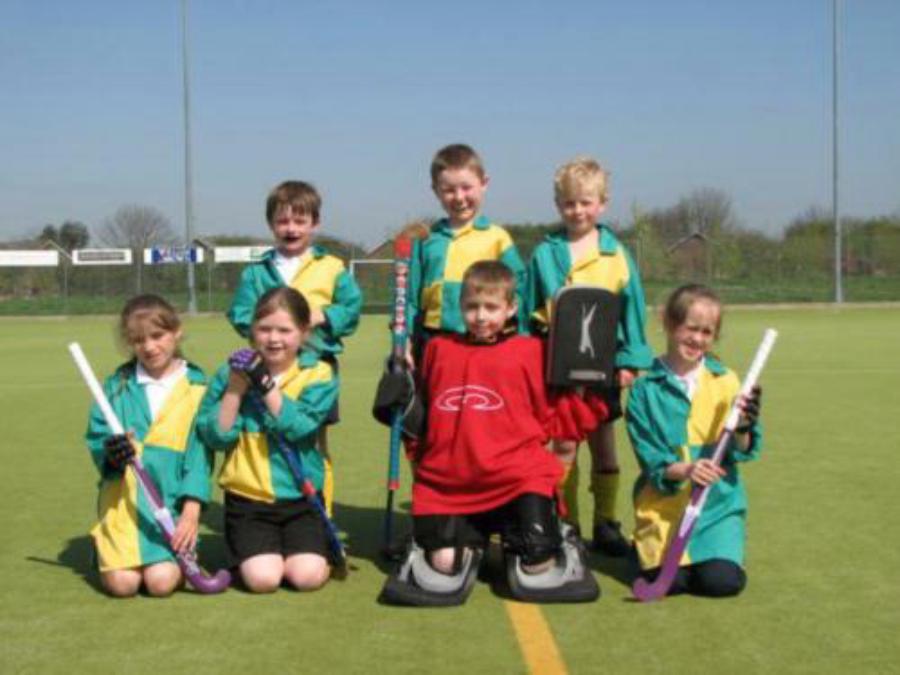 Very well done today. There was some excellent hockey played by the Owlets
and Cygnets and some young players in the U9s who still have a year or two
to go.
---
25 March 2007 - U9 Tournament (Watton)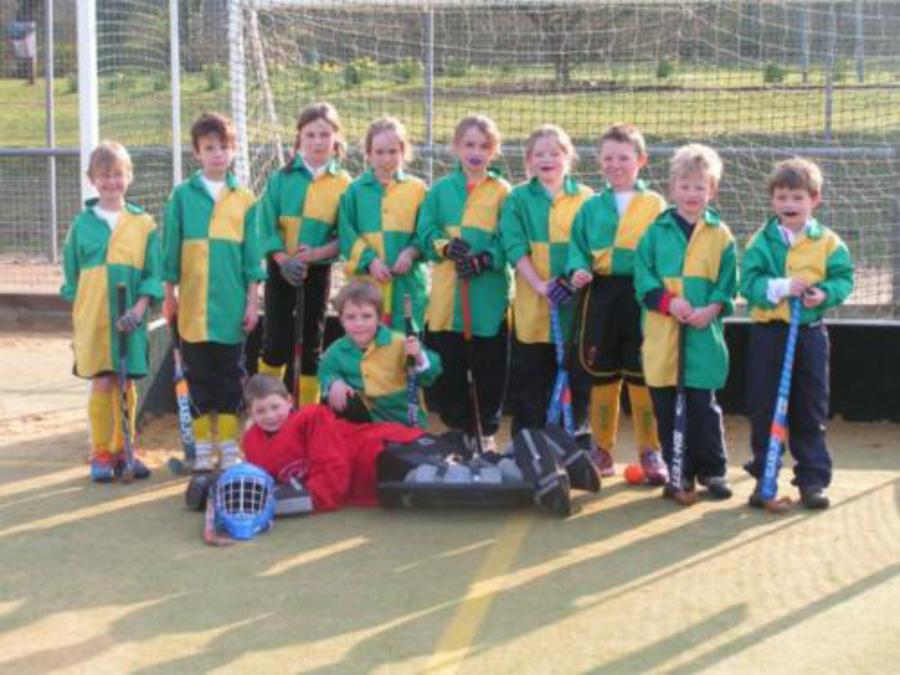 The U9s took to the pitch at the Watton U9 mini tournament on Sunday 25th March 2007.
---
---
youth@norwichcityhc.co.uk
[2017-2018]
[2016-2017]
[2015-2016]
[2014-2015]
[2013-2014]
[2012-2013]
[2011-2012]
[2010-2011]
[2009-2010]
[2008-2009]
[*]