2017-2018
Results
Mens 2nd XI
East Division 2 North
Fixture
Result
Score
Scorers
POTM
Oct 21 vs Dereham 2
Oct
21
Dereham 2
  H  
  [L]  
(H)  L
D

D  

2-2
Jeremy Elliott,Stuart Wardle
Sam Bingham
Oct 14 vs Harleston Magpies 2
Oct
14
Harleston Magpies 2
  A  
  [L]  
(A)  L
L

L  

0-1
Ben Millett
Oct 07 vs UEA 1
Oct
07
UEA 1
  H  
  [L]  
(H)  L
W

W  

3-1
Harry Gill,Harry Gill,Dan Cheesman
Harry Gill
Sep 30 vs St Ives
Sep
30
St Ives
  A  
  [L]  
(A)  L
D

D  

1-1
Jeremy Elliott
Ben Millett
Sep 23 vs Pelicans 1
Sep
23
Pelicans 1
  H  
  [L]  
(H)  L
W

W  

9-2
Miles Doncaster,Josh Bailey,Jeremy Elliott,Jeremy Elliott,Pete Morgan,Josh Bailey,Richard Silvester,Jeremy Elliott,Jeremy Elliott
Jeremy Elliott
Sep 21 vs UEA 1
Sep
21
UEA 1
  H  
  [F]  
(H)  F
W

W  

10-0
Jeremy Elliott,Pete Morgan,Sam Bingham,Jeremy Elliott,Jack Ingham,Stuart Wardle,Jeremy Elliott,Pete Morgan,Harry Gill,Jeremy Elliott
Daniel Phillips
Sep 16 vs Dereham 2
Sep
16
Dereham 2
  A  
  [F]  
(A)  F
W

W  

7-0
Daniel Phillips,Miles Doncaster,Tom Hindle,Harry Gill,Daniel Phillips,Tom Hindle,Tom Hindle
Tom Hindle
Sep 09 vs Harleston Magpies 2
Sep
09
Harleston Magpies 2
  H  
  [F]  
(H)  F
W

W  

2-0
Ben Plumb,Harry Gill
Harry Gill
Sep 02 vs Norwich City 1
Sep
02
Norwich City 1
  A  
  [F]  
(A)  F
L

L  

0-4
Ben Millett
 

L (0-1)  

   14/10/2017 - M2
   vs Harleston Magpies 2 (A / L)


SILVY SEES RED AS CITY LOSE CLOSE GAME
MENS 2ND XI - 14/10/2017 VS HARLESTON MAGPIES 2 (A)

TEAM: Mens 2nd XI
DATE: 14/10/2017
FIXTURE: Mens 2nd XI VS 14/10/2017
HEADLINE: Silvy sees red as City lose close game
LEAGUE: EAST DIVISION 2 NORTH
VENUE: Harleston
RESULT: 1-0 loss

REPORT:
A good performance with a lot of positives, but our clinicality and discipline let us down.
In the first half, good chances went to both teams in an even first period. Harleston's main chance saw a deflected PC routine saved expertly at full stretch by Millett in goal, City's chances were limited to a couple of PCs that ended up wide of the post.
The second half started with the only goal of the game; the Harleston player ran from the halfway line, beating two players before for firing into the bottom corner. City came out after that and had and pushed for an equaliser, but that only led to counter attacks and heavy pressing. A number of chances late on for both teams, but the game was overshadowed by two cards for City in the final few minutes, as Jez saw a lengthy yellow card and Silvy saw red for language after a yellow card was originally given.
Unlucky for city in the end, but both teams could have scored more goals.

 

W (3-1)  

   07/10/2017 - M2
   vs UEA 1 (H / L)


CITY FAIR BETTER IN TRICKY CONDITIONS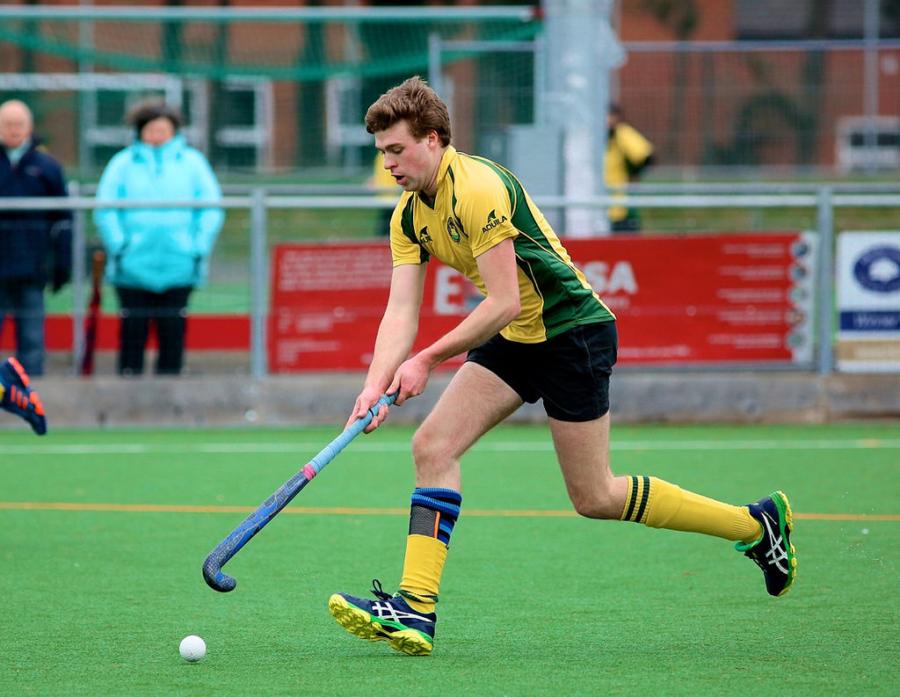 MENS 2ND XI - 07/10/2017 VS UEA 1 (H)

TEAM: Mens 2nd XI
DATE: 07/10/2017
FIXTURE: Mens 2nd XI VS 07/10/2017
HEADLINE: City fair better in tricky conditions
LEAGUE: EAST DIVISION 2 NORTH
VENUE: TRF
RESULT: 3-1 Win

REPORT:
Norwich city 2's went into this weekend's fixture reeling from a poor performance against St Ives in the previous game. City knew that had to make several improvements in order to get back to winning ways.
City started the game well and had UEA on the back foot for much of the first half. Some nice link up play created chances for city and it wasn't long before Elliott and Gill combined with a lovely move to open the scoring as Gill got his first of the afternoon.
U's had one or two ventures into the city half but where denied by some last ditch tackling from the solid paring of Crichton and Scott.
City then doubled their lead when Gill fired a rocket into the bottom corner of the U's goal 2-0.
With five minutes of the half left city then grabbed a third, this time it was Cheesman (who moments earlier had missed an open goal) getting in on the action. A fine piece of control left the forward with a tap in and city finished the half 3-0 to the good.
Hindle's half time team talk may have been a little harsh but if truths be told city where still only playing at 80%. Hindle wanted city to be more ruthless and finish the game off with the excellent style of hockey that he's become accustom to in his 4 seasons at the helm.
As the second half got under way the heavens opened and the wind howled. The conditions were so bad that even the umpires had a difficult time spotting the ball, or was it a foot? I guess we'll never know.
The game ebbed and flowed with neither team enjoying the conditions and the standard of hockey being the real looser. U's got a conciliation goal from a short corner to make the score 3-1.
The game fizzled out with city ruing chances and Scott and Elliott taking enforced 2 minute rests.
City will be pleased with another 3 points and will be looking forward to next weekend's old farm derby against Magpies 2's.

MOTM – Harry Gill
TYFC – Dan Cheesman


 

D (1-1)  

   30/09/2017 - M2
   vs St Ives (A / L)


A MIXED PERFORMANCE GETS CITY 2'S A POINT
MENS 2ND XI - 30/09/2017 VS ST IVES (A)

TEAM: Mens 2nd XI
DATE: 30/09/2017
FIXTURE: Mens 2nd XI VS 30/09/2017
HEADLINE: A mixed performance gets City 2's a point
LEAGUE: EAST DIVISION 2 NORTH
VENUE: One leisure, St. Ives
RESULT: 1-1

REPORT:
A game of two halves.

A poor start, mainly due to ambitious passes in our own D and strong opposition led to St. Ives being camped in our half for most of the 1st period. Their goal came from a lapse in concentration off a free hit; giving them an easy tap after Ben came off is line to close down the angle. This led to much shouting from Hindle. After this, St. Ives had a few chances, but City stayed firm. A goal line clearance from Clive the main piece of goal line action in the remainder of the half; although Duffy took an unexpected 2 minute break towards the end of the half due to not backing off.
Half time came and with it came a wake up call from Hindle, telling us that we weren't playing 100% and we needed to step up our game.
This sparked a change in the second half, as it was City that were camped in St. Ives half for a large amount of the half. City created many chances, including Hindle forcing a save from the keeper and Jez firing over (twice) from a tight angle; any chances that St. Ives created were dealt with by Millett and his defence. City pushed hard for an equaliser in the dying minutes and they were rewarded as Jez fired in a PC with a minute left on the clock.
A mixed performance; should have been more than 1-0 down by half time, but could have had more than 1 up in the second half.
MOTM: Ben Millett
TYFC: Jeremy Elliott (Jez)



 

W (9-2)  

   23/09/2017 - M2
   vs Pelicans 1 (H / L)


CITY 2'S ENJOY ANOTHER GOAL FEST
MENS 2ND XI - 23/09/2017 VS PELICANS 1 (H)

TEAM: Mens 2nd XI
DATE: 23/09/2017
FIXTURE: Mens 2nd XI VS 23/09/2017
HEADLINE: City 2's enjoy another goal fest
LEAGUE: EAST DIVISION 2 NORTH
VENUE: TRF - sand
RESULT: 9-2

REPORT: The men's 2's came into the weekend brimming with confidence from their demolition of the UEA 1st team who coincidentally will face the 2's later in the season.

City started solidly, passing the ball effortlessly and sweeping the pelicans midfield and defence aside and were rewarded with the first of many goals within 10 mins of play with Miles Doncaster finishing well. Josh Bailey soon followed up the scoring with an effort of his own. Goals came thick and fast with Jeremy Elliott, making his 2nd team debut, finishing from a set piece.

More goals followed with another well worked short corner and Elliott finishing again. The half finished not as the team would have wanted with the pelicans finishing what was probably their first attack of the half and their forward finishing a sweeping move from deep.

The second half started much the same as the first with city trying to assert a stronghold on the game and extend their league further. It took the 2's a little longer than hoped to open the second half scoring but eventually managed to convert a short corner moving the ball back to Pete Morgan and finishing well under the keeper.

Josh Bailey added a second effort of the game and Richard Silvester finishing superbly after a brilliant solo effort found him on the byline and he slotted home. Elliott completed his hat trick with a penalty flick and followed up with a fourth from left slip on another penalty corner, making it his 10th goal in two games for the 2's, and finished the scoring for game. The game petered out with the aging pelicans side dropping like flies and suffering injuries galore.

They will be looking forward to going into their game next week looking for a second win against St Ives and if their performance on Saturday was anything to go by they should stand in good stead.