2017-2018
Results
Mens 1st XI
East Premier Division B
Fixture
Result
Score
Scorers
POTM
Jan 20 vs Dereham 1
Jan
20
Dereham 1
  A  
  [L]  
(A)  L
P

P  

P-P
Jan 14 vs Cambridge City 2
Jan
14
Cambridge City 2
  H  
  [L]  
(H)  L
L

L  

2-4
Cameron Cooke,Tom Cox
Luke Hobson
Jan 13 vs Wisbech Town
Jan
13
Wisbech Town
  H  
  [L]  
(H)  L
W

W  

3-0
Stuart Wardle,Stuart Wardle,Stuart Wardle
Stuart Wardle
Jan 06 vs Bourne Deeping
Jan
06
Bourne Deeping
  A  
  [L]  
(A)  L
W

W  

4-3
Tom Cooke,Dave Skinner,Luke Corden,Stuart Wardle
Harry Brown
Dec 30 vs Harleston Magpies
Dec
30
Harleston Magpies
  A  
  [F]  
(A)  F
L

L  

1-6
Gabriel Marchant
Harry Brown
Dec 16 vs Havering
Dec
16
Havering
  H  
  [L]  
(H)  L
P

P  

P-P
Dec 10 vs Bourne Deeping
Dec
10
Bourne Deeping
  H  
  [EH MKO+3]  
(H)  EH MKO+3
C

C  

C-C
Dec 09 vs  Cambridge City 2
Dec
09
Cambridge City 2
  H  
  [L]  
(H)  L
P

P  

P-P
Dec 03 vs Bourne Deeping
Dec
03
Bourne Deeping
  H  
  [EH MKO+3]  
(H)  EH MKO+3
P

P  

P-P
Dec 02 vs Havering
Dec
02
Havering
  H  
  [L]  
(H)  L
P

P  

P-P
Nov 25 vs City of Peterborough 2
Nov
25
City of Peterborough 2
  A  
  [L]  
(A)  L
W

W  

6-2
Cameron Cooke,Dave Skinner,Cameron Cooke,Dave Skinner,Dave Skinner,Chris Wardale
Cameron Cooke
Nov 18 vs  Waltham Forest
Nov
18
Waltham Forest
  H  
  [L]  
(H)  L
D

D  

4-4
Ed Sutton,Josh Bailey,Tom Cooke,Louis Preston
Nick Jones
Nov 12 vs Bedford
Nov
12
Bedford
  A  
  [EH MKO+2]  
(A)  EH MKO+2
W

W  

5-3
Dave Skinner,Louis Preston,Nick Jones,Dave Skinner,Sam Bloom
Sam Bloom
Nov 11 vs Wapping 2
Nov
11
Wapping 2
  A  
  [L]  
(A)  L
L

L  

3-4
Dave Skinner,Cameron Cooke,Dave Skinner
Alastair Cooke
Nov 04 vs Cambridge Uni 2
Nov
04
Cambridge Uni 2
  H  
  [L]  
(H)  L
W

W  

2-1
Josh Bailey,Chris Wardale
Ed Sutton
Oct 28 vs IES
Oct
28
IES
  A  
  [L]  
(A)  L
L

L  

1-3
Dave Skinner
Cameron Cooke
Oct 21 vs West Herts 2
Oct
21
West Herts 2
  A  
  [L]  
(A)  L
W

W  

3-0
Luke Corden,Raunaq Rai,Luke Corden
Luke Corden
Oct 14 vs Dereham
Oct
14
Dereham
  H  
  [L]  
(H)  L
D

D  

1-1
Dave Skinner
Alastair Cooke
Oct 08 vs Cambridge Uni 2
Oct
08
Cambridge Uni 2
  A  
  [EH MKO+1]  
(A)  EH MKO+1
W

W  

5-1
Josh Bailey,Tom Cox,Tom Cooke,Dan Cheesman,Luke Corden
Josh Thody
Oct 07 vs Wisbech Town 1
Oct
07
Wisbech Town 1
  A  
  [L]  
(A)  L
W

W  

2-0
Nick Jones,Dave Skinner
Alastair Cooke
Sep 30 vs Bourne Deeping
Sep
30
Bourne Deeping
  H  
  [L]  
(H)  L
W

W  

4-2
Raunaq Rai,Raunaq Rai,Josh Bailey,Cameron Cooke
Raunaq Rai
Sep 23 vs Cambridge City 2
Sep
23
Cambridge City 2
  A  
  [L]  
(A)  L
L

L  

1-5
Tom Cooke
Harry Ingham
Sep 17 vs Hampton in Arden 1
Sep
17
Hampton in Arden 1
  A  
  [T]  
(A)  T
W

W  

1-0
Raunaq Rai
Raunaq Rai
Sep 17 vs East London 1
Sep
17
East London 1
  A  
  [T]  
(A)  T
W

W  

2-1
Cameron Cooke,Cameron Cooke
Cameron Cooke
Sep 16 vs Maidstone 1
Sep
16
Maidstone 1
  A  
  [T]  
(A)  T
D

D  

1-1
Tom Cooke
Tom Cooke
Sep 16 vs Folkestone 1
Sep
16
Folkestone 1
  A  
  [T]  
(A)  T
W

W  

3-2
Dave Skinner,Chris Wardale,Nick Jones
Chris Wardale
Sep 09 vs Dereham
Sep
09
Dereham
  H  
  [F]  
(H)  F
C

C  

C-C
Sep 02 vs Norwich City 2
Sep
02
Norwich City 2
  H  
  [F]  
(H)  F
W

W  

4-0
Tom Cox,Tom Cooke,Harry Paterson,Daniel Phillips
Daniel Phillips
Aug 26 vs Harleston Magpies 1/2
Aug
26
Harleston Magpies 1/2
  A  
  [F]  
(A)  F
D

D  

2-2
Dan Cheesman,Harry Paterson
Chris Wardale
 

L (2-4)  

   14/01/2018 - M1
   vs Cambridge City 2 (H / L)


SHORT CORNER CONVERSION RATES MAKE THE DIFFERENCE
MENS 1ST XI - 14/01/2018 VS CAMBRIDGE CITY 2 (H)

TEAM: Mens 1st XI
DATE: 14/01/2018
FIXTURE: Mens 1st XI VS 14/01/2018
HEADLINE: Short corner conversion rates make the difference
LEAGUE: EAST PREMIER DIVISION B
VENUE: TRF
RESULT: 2-4

REPORT:

Norwich City got off to a flying start when Cameron Cooke opened the scoring after less than 2 minutes of play. He latched onto a precise aerial over the top from Ed Sutton, controlling beautifully and striking to the bottom left corner. As the game progressed Cambridge City started to play themselves into the game more, and with two short corners in relatively quick succession managed to turn the game on its head, going 2-1 up with dragflicks to the top left and top right hand corners. Cambridge managed to get another from open play before the half was out leaving the score at 3-1 at half time.

As play continued through the second half both teams began to look weary, despite both sides fielding a squad of 15. Cambridge City 2 got another goal through a lucky deflection of a defenders stick on a short corner, and Norwich City got a consolation after a good passing move culminating in some good stick work from Nick Jones as he entered a crowded D, eventually slipping to Tom Cox to pass into the empty net. City fought to the end trying to make up the deficit, with a typically maniacal and open last 5-10mins, but the final score ended up 4-2 to Cambridge City 2. A mention goes to Saffa Luke Hobson who managed to pick up the man of the match vote after an impressive 1st team debut.



 

W (3-0)  

   13/01/2018 - M1
   vs Wisbech Town (H / L)

MENS 1ST XI - 13/01/2018 VS WISBECH TOWN (H)

TEAM: Mens 1st XI
DATE: 13/01/2018
FIXTURE: Mens 1st XI VS 13/01/2018
HEADLINE:
LEAGUE: EAST PREMIER DIVISION B
VENUE: TRF
RESULT: 3-0

REPORT:

According to Captain Nicholas Jones, weather conditions were favourable when the Norwich City Hockey Club's 1st team met the Wisbech equivalent XI this past Saturday. He was right; an area of high pressure over the east of the country had stopped the advance of some wet weather coming in from the Atlantic and consequently the Taverham pitch would remain dry and yet somehow moist for the game.
With this knowledge and off the back of a victory against Bourne Deeping the week before, Norwich took to the field confident, yet aware of the threat that the Wisbech farmers represented.
Wisbech, whilst managing only to field a bare 11, limited Norwich to a 1-0 lead at half time after Stuart Wardle netted the first of the game from a cross from Jeremy Elliot's wand.
Superior stamina on the pitch and with more bums on the bench than the visitors, Norwich City began to assert themselves on the game in the second half. Notable events included a contender for goal of the century, had it gone in, from Gabriel Merchant who in one move lifted into the D and volleyed only slightly wide of the target and numerous saves from keeper Ali Cooke. Two further goals from Stuart Wardle secured victory for Norwich and a comfortable last quarter of the game.
The weekend was far from over for the warriors in yellow, who, knowing they were to face the top of the league in Cambridge City 2s the following day, limited their celebrations to a casual game at the local Laser Quest establishment.


 

W (4-3)  

   06/01/2018 - M1
   vs Bourne Deeping (A / L)


NORWICH CITY DEMONSTRATE PASSING PROWESS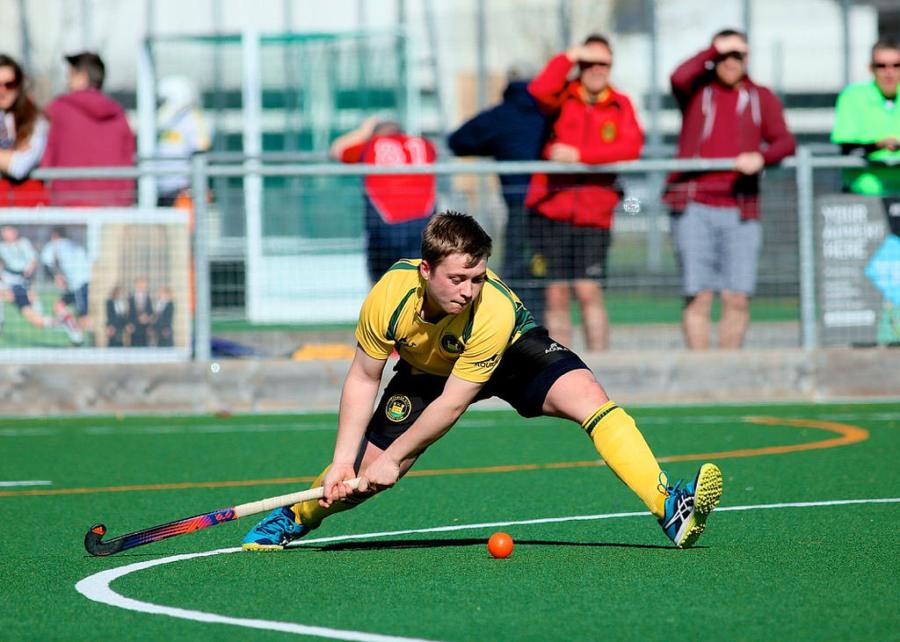 MENS 1ST XI - 06/01/2018 VS BOURNE DEEPING (A)

TEAM: Mens 1st XI
DATE: 06/01/2018
FIXTURE: Mens 1st XI VS 06/01/2018
HEADLINE: Norwich City demonstrate passing prowess
LEAGUE: EAST PREMIER DIVISION B
VENUE: Bourne Deeping HC
RESULT: 4-3

REPORT:

Norwich City restarted their league campaign with the long trip west to Bourne Deeping. Norwich started the match with good possession often playing the ball out from defence, a tactical change from coach Phil Skinner which was put into good practice by the City defence. Perhaps he is following Pep Guardiola's philosophy? Having created a number of short corners, which were kept out, Bourne eventually got one of their own. They dragflicked to the top corner, but post man Louis Preston was at hand to expertly swat away as seems to be routine for him. Eventually Norwich managed to convert one of their own towards the end of the first half when a slip right to Tom Cooke enabled him to place a low, hard slap to the bottom left corner with the keeper rooted to the spot. Half time came at 1-0 Norwich City.

The second half quickly became a much more end to end and open affair when Bourne Deeping started to press higher up the pitch making it difficult for Norwich to play out of the back. Their pressure paid off as they levelled the match at 1-1 not long after half time. However, this did not deter Norwich from their game. Still playing the ball out from the back, with the odd aerial mixed in to keep the opposition honest, City were still creating chances and managed to go 2-1 up when Dave Skinner produced a diving finish, with the keeper stranded, to round off a counter attacking move. Shortly after the lead was extending when City put together a good passing move which culminated in a beautiful final ball (something which was perhaps just eluding Norwich previously) from Gabriel Marchant, sweeping the ball from the 23 to far post where an unmarked Luke Corden awaited to deflect the ball home. To their credit, Bourne Deeping started to push hard to get back into the game and moments later had the ball in the goal to claw one back. By this point the game was very stretched and perhaps the slight decrease in fitness after the Christmas period was starting to show. However, Norwich showed good character and manged to convert a short corner to restore their two goal cushion; Stuart Wardle showing excellent technique to deflect the ball into the net, having been delivered from Tom Cooke. Again Bourne Deeping pushed a lot of men forward managing to get another back before full time, but it proved a mere consolation as Norwich City saw the game out for a win. No better way to restart the league campaign after Christmas than a well-deserved tree points. Roll on next weekend, where we have two home league matches against Wisbech on Saturday and Cambridge City 2 on Sunday.


 

W (6-2)  

   25/11/2017 - M1
   vs City of Peterborough 2 (A / L)


NORWICH RAISE GAME AFTER POOR START
MENS 1ST XI - 25/11/2017 VS CITY OF PETERBOROUGH 2 (A)

TEAM: Mens 1st XI
DATE: 25/11/2017
FIXTURE: Mens 1st XI VS 25/11/2017
HEADLINE: Norwich raise game after poor start
LEAGUE: EAST PREMIER DIVISION B
VENUE: Peterborough
RESULT: 2-6

REPORT:
With the previous fixture delayed by 20 minutes and temperature sitting a few degrees above freezing, Norwich struggled to get started and a lapse in concentration allowed the home team a simple finish at the back post within a few minutes of play. Unfortunately, the home side seized another opportunity which was converted by the Peterborough forward.
Finding themselves 2-0 down after 15 minutes, a rotation of the subs brought much needed energy into the Norwich side. Unfortunately it was here that Thomas Cooke had to retire with a hurty leg, but the defence regrouped accordingly. With gathering momentum, Norwich found the gaps in Peterborough's midfield and by dominating possession in the Peterborough half, the chances to score soon arose.
Cameron Cooke scored the first goal when Dave Skinner unselfishly passed with a two on one with the keeper having picked the pocket of the Peterborough centre back. Then the equaliser came shortly before half time when fast thinking from Rich Shapland distributed the ball from the end of the pitch to the midfield, where the ball was played up the line to Dave Skinner. A perfectly executed 1-2 between Skinner and Chris Wardale eliminated the few Peterborough defenders, allowing Skinner to finish the move with an excellent goal.
With the scores level at half-time, a motivational pep talk by coach Phil Skinner ensued and the team were re-fired to come out at full pace after the interval.
Cameron Cooke put Norwich ahead shortly after half time with a clinical reverse stick finish after the opposition keeper found himself out of position. The fourth goal came from a clever short corner taken from the opposite side of the goal – Dave Skinner dragflicked and the defender on the line could only deflect the ball onto the underside of the bar and in. With Norwich fully in control, the chances continued to show, with Skinner scoring a penalty stroke to complete his hat-trick having played some mind games with the keeper before taking it, saying to their goalkeeper "I hear you play for England" to which the reply was "yes" to which Dave followed up with "good luck". Chris Waldale put the cheery on the cake with another slickly executed one-two with Luke Corden before finishing accurately from a tight angle with the keeper stranded on the floor.
Final score, 2-6. Comeback of the season?
MOM – Cameron Cooke


 

D (4-4)  

   18/11/2017 - M1
   vs Waltham Forest (H / L)


FRUSTRATED NORWICH LET THREE GOAL LEAD SLIP
MENS 1ST XI - 18/11/2017 VS WALTHAM FOREST (H)

TEAM: Mens 1st XI
DATE: 18/11/2017
FIXTURE: Mens 1st XI VS 18/11/2017
HEADLINE: Frustrated Norwich Let Three Goal Lead Slip
LEAGUE: EAST PREMIER DIVISION B
VENUE: TRF
RESULT: 4-4

REPORT:
Norwich City Mens 1s had one of their more frustrating days at Taverham when, having started really well to be 4-1 up at half time, they allowed Waltham Forest back in the game for an ultimately unsatisfying 4-4 draw.

City started brightly but, after the initial skirmishes, it was Waltham Forest who took the lead with a drag flick at a short corner. City fought back, however, and soon equalised from a short corner of their own when Ed Sutton was ready to poach after the initial drag flick was saved. City were now dominating the proceedings, playing quick, passing hockey. City's second came when the ball was won in defence and passed through to Josh Bailey at the 23 yard line. Josh drove into the D, beat a couple of defenders and chipped the ball over the oncoming keeper and into the net, with a little help from the covering defender on the line who edged the ball in. City continued to press and won a short-corner, which Tom Cooke converted into the bottom right corner with a well-placed 'drag-push'. City then rounded off the half when, after a goal-line scuffle, Louis Preston was fastest to react and bundled the ball home from a yard out after Raunaq Rai did well to win the ball in the opposition D. 4-1 at half time, City could be proud of an excellent first half.

City continued in the same vein for the first few minutes of the second half, but then Waltham Forest fought back. Under pressure, City lost a little shape and Waltham Forest scored from the top of the D for their second, before converting their third following a short corner. Worse was to come as Waltham Forest found an equaliser with 15 minutes to go. City tried desperately to get back on top and spent the last 5 minutes camped in the opposition half and very nearly scored in the dying seconds when Cameron Cooke struck the ball goalwards, with the keeper out of position, only to hit a Waltham defender. Sadly, City couldn't find the winner they desperately needed. After holding a commanding 4-1 lead at half time and having played some good hockey, the 4-4 draw felt more like a loss.

Man of the Match went to Nick Jones, who led from the front, distributed well and defended manfully in a tough game.


 

W (5-3)  

   12/11/2017 - M1
   vs Bedford (A / EH MKO+2)


NORWICH PROGRESS TO ROUND 3 OF CUP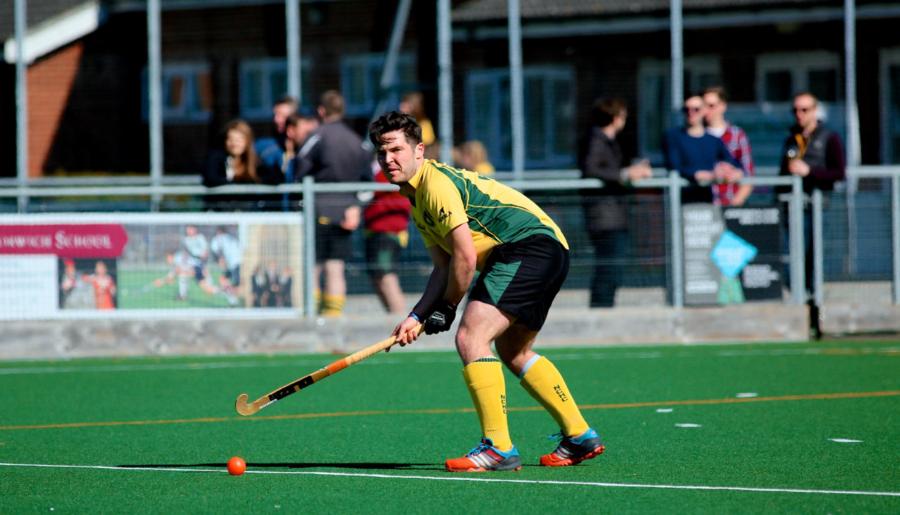 MENS 1ST XI - 12/11/2017 VS BEDFORD (A)

TEAM: Mens 1st XI
DATE: 12/11/2017
FIXTURE: Mens 1st XI VS 12/11/2017
HEADLINE: Norwich progress to round 3 of Cup
LEAGUE: EAST PREMIER DIVISION B
VENUE: Bedford University
RESULT: 5-3

REPORT:
After a long day out the previous day the lads, the men, the stoic defenders of everything Norwich City Hockey Club stands for headed to Bedford for the next round of the cup. Counting up on the mini bus we realised we had been shortchanged… there were 9 of us. Great. However knowledge soon reached them that Louis Preston and Richard Shapland were meeting us there.

During the warm up Dave for some reason, wanted to try and intimidate the nonexistent Bedford team and proceeded in destroying his stick. Yes that's right we somehow managed to break 3 sticks in a week. (This break, along with the power duo of Ronnie and Harry Paterson earlier in the week.)

After a lengthy warm up and some the game was underway. Below are the key points from the game.
- Dave scored two drag flicks
- Louis got off the mark for the season with a beautifully worked short corner, which was injected from the right hand side completely bamboozling the defence
- Big Russ decided to gift them with a goal from a short corner, the ball was going so slowly it didn't even reach the back board.
- Rich Shapland lept on the reverse to try and take a cross in our D, however the ball went under his stick and somehow flew upwards and hit Cookie Snr's head.
- Jonesy recreated the fine dancing he saw on Strictly the night before, beating what seemed their entire team, before hitting the ball at the top of the backboard down middle.
- Jonesy scored an own goal [NJ edit: initial shot was on target, so technically not true…].
- Sam Bloom did some worldy skill and destroyed a couple of their players, finishing with a reverse stick goal… what a signing.
- A couple of boys got hurty legs.
- We won 5-3

A good result to progress to round 3 with good game management, half court pressing for long periods in order to manage tired legs and those carrying injuries from the previous days escapades.


 

L (3-4)  

   11/11/2017 - M1
   vs Wapping 2 (A / L)


CITY BLOW FIRST HALF LEAD AT NATIONAL STADIUM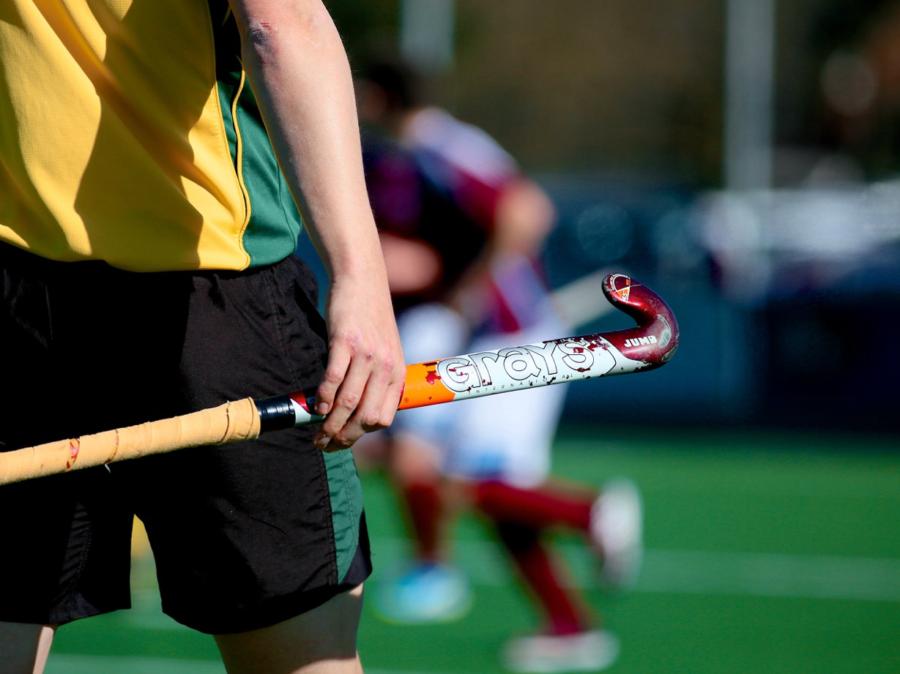 MENS 1ST XI - 11/11/2017 VS WAPPING 2 (A)

TEAM: Mens 1st XI
DATE: 11/11/2017
FIXTURE: Mens 1st XI VS 11/11/2017
HEADLINE: City blow first half lead at national stadium
LEAGUE: EAST PREMIER DIVISION B
VENUE: Lee Valley, Olympic Park
RESULT: 4-3

REPORT:
Excited to play at the Olympic Park, Norwich City started the game well in an evenly matched encounter. The first goal came when Nick Jones took the ball past two or three defenders and struck the ball into the bottom corner only for the recovering defender to keep the ball out of the goal with a lunge with the back of his stick. Dave Skinner duly converted the resulting penalty stroke. Norwich went 2-0 up before the break when Cameron Cooke struck home with a blistering volley! (Ok, it was a bit of a mishit, but nonetheless on target, and the keeper couldn't keep out the awkward bouncing ball.)
Wapping came out for the second half pumped up and pushed hard, using a high intensity full court press to which Norwich City could unfortunately not hold off. Three goals quickly came after the break to put Wapping 3-2 ahead. The game became scrappy with a few cards handed out in the second half as Norwich fought hard to find a way back into the game. The scores were levelled again when Dave Skinner converted Norwich's only short corner of the match with a drag flick. Unfortunately Norwich were not on terms for long as a ball was left to go off the back only for it to hit the post and the onrushing striker to play the ball into an open net. Despite this, and having fewer players for a lot of the second half, Norwich kept fighting to get back on terms, but could not unfortunately manage another goal. Final score was 4-3 to Wapping, a very disappointing result especially considering how well the team were playing in the first half.


 

W (2-1)  

   04/11/2017 - M1
   vs Cambridge Uni 2 (H / L)


CITY EARN HARD FOUGHT THREE POINTS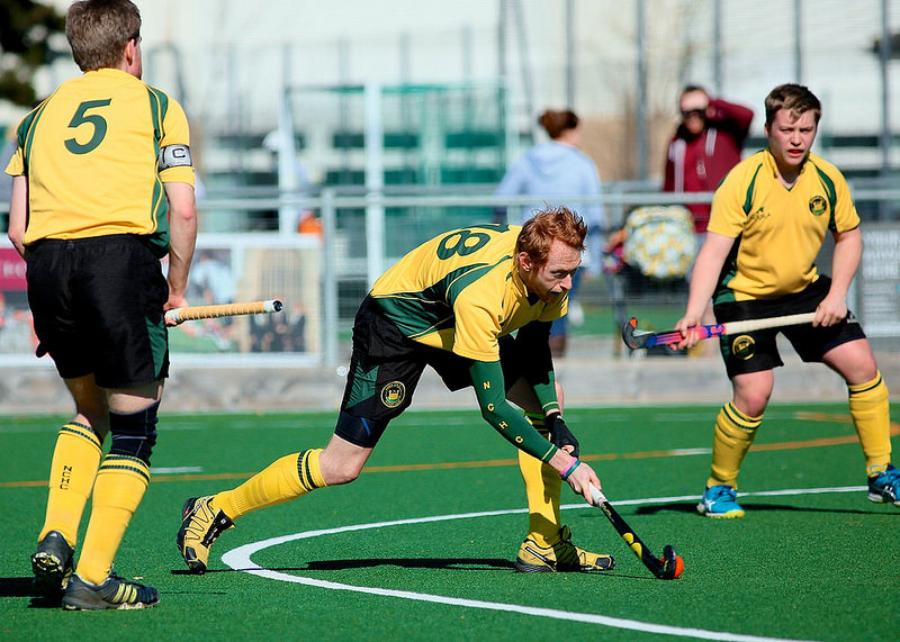 MENS 1ST XI - 04/11/2017 VS CAMBRIDGE UNI 2 (H)

TEAM: Mens 1st XI
DATE: 04/11/2017
FIXTURE: Mens 1st XI VS 04/11/2017
HEADLINE: City earn hard fought three points
LEAGUE: EAST PREMIER DIVISION B
VENUE: Taverham
RESULT: 2-1

REPORT:
City were at home to bottom of the table Cambridge Uni 2s knowing that a win was crucial if they were to keep pace with the other top teams. City started well, winning two penalty corners, but they failed to convert before in open play harry Paterson flicked the ball through his legs for Josh Bailey to then deflect through his legs into the goal, the ball just having the legs to trickle slowly across the line! Then against the run of play Cambridge's first attack resulted in a controversial penalty corner being awarded; they converted it with a precision flick.
This seemed to wake up Cambridge who started to compete, however City were still on top creating more chances than their opposition.
Half time 1-1.
The second half was much like the first with City camped in the Cambridge half with only a few counter attacks challenging the City defence. City had had a few penalty corners which had narrowly been deflected wide before, but with 10 minutes to go City converted one with Chris Wardale deflecting a pinpoint ball from Tom Cooke into the roof of the net.
Nick Jones nearly put the game to bed with a reverse stick shot only for a slight Cambridge ricochet hitting teammate Luke Corden on the line keeping the ball out of the net.
The game finished 2-1 to City. A well dug out 3 points!


 

L (1-3)  

   28/10/2017 - M1
   vs IES (A / L)


CITY STRUGGLE TO BREAK DOWN IES DEFENCES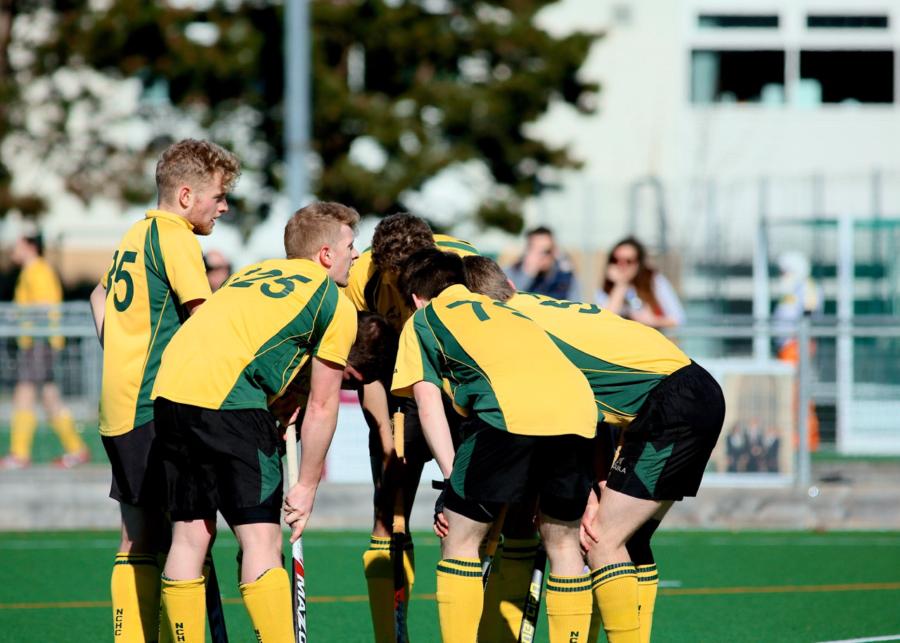 MENS 1ST XI - 28/10/2017 VS IES (A)

TEAM: Mens 1st XI
DATE: 28/10/2017
FIXTURE: Mens 1st XI VS 28/10/2017
HEADLINE: City struggle to break down IES defences
LEAGUE: EAST PREMIER DIVISION B
VENUE: Ipswich
RESULT: 3-1

REPORT:
Following on from last week's 3-0 victory over West Hearts, Norwich City travelled to a so far undefeated Ipswich-East Suffolk (IES) team in good spirits. The game started franticly with both teams creating chances at either end of the pitch. It was IES who broke the deadlock from a deftly executed short corner routine, catching the Norwich City defence unawares. City responded well but unfortunately the courageous defending on the goal line from post man Louis Preston could not prevent IES from doubling their advantage just before half time. After half time Norwich city battled their way back into the game through the tireless work of Nicholas Jones and Player of the match Cameron Cooke. The hard work from city paid off as a short corner goal from David Skinner pulled the game back to 2-1. The goal from city triggered a spirited comeback and with momentum on their side were in search of that last-minute equalizer but despite their best attempts they were unable to break down the ever tightening IES defense. In a frantic and scrappy end to the game Norwich saw their last-ditch attacks fall victim to a quick counter from the IES forwards as the Suffolk team were able to restore their two goal cushion for the closing moments of the game. The disappointing result leaves City 5th in the table but with a game against bottom of the league Cambridge University 2 XI they will be hoping to pick up three important point to get their promotion campaign back on track.

 

W (3-0)  

   21/10/2017 - M1
   vs West Herts 2 (A / L)


TOP NOTCH FIRST HALF SEES CITY EASE PAST WEST HERTS 2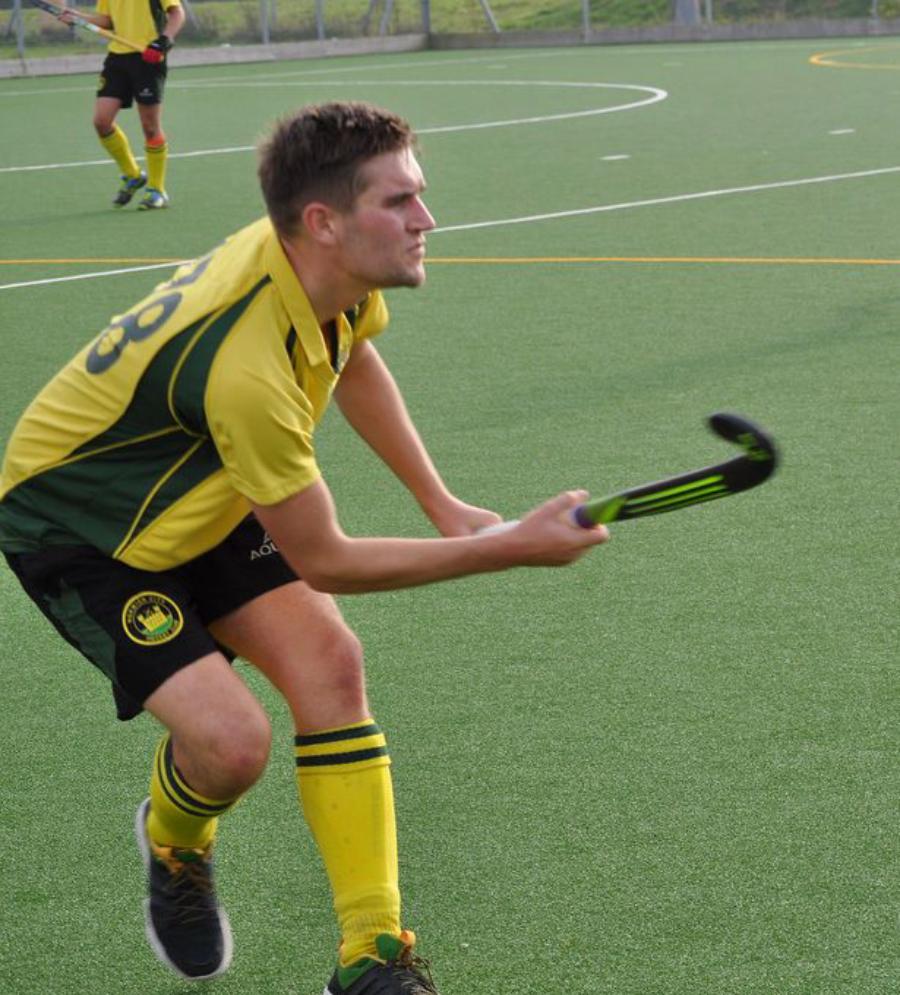 MENS 1ST XI - 21/10/2017 VS WEST HERTS 2 (A)

TEAM: Mens 1st XI
DATE: 21/10/2017
FIXTURE: Mens 1st XI VS 21/10/2017
HEADLINE: Top notch first half sees City ease past West Herts 2
LEAGUE: EAST PREMIER DIVISION B
VENUE: Watford
RESULT: 3-0

REPORT:
Norwich made the trip down to Watford in their longest away trip of the season in a positive frame of mind and this showed from the off. City took control of the game, creating some good chances, but not managing to find the breakthrough. The deadlock was eventually broken when Luke Corden, who found himself playing up front (not his usual position), finished a team move with a real poachers effort at the back post. City were winning more short corners than they were at the start of the season and managed to convert one when Raunaq Rai has acres of space in the slip right position and calmly placed the ball inside the keepers near post as he was wrong footed expecting the ball to be played to the back post. Almost immediately after the restart Norwich extended their lead further through a quick counter attack down the right resulting in Dan Cheesman providing the assist by crossing the ball to, again, Luke Corden ready to poach at the far post.
Norwich continued to push for more goals throughout the second half as the game became more scrappy and stretched. There was good link up play from forwards Tom Cox, Dan Cheesman, as well as youngsters Josh Bailey, Harry Paterson, and Cameron Cooke, however it seemed the finishing touches were just alluding City in the second half as everyone wanted to try to get on the scoresheet. Ali Cooke got his first touch of the game 5 minutes from time as he came out to smother when a forward found himself free just a few metres out from goal. Even as more chances came Norwich could not add to their tally for the day and the scoreline eventually finished 3-0; a deserved victory for Norwich, who played their best hockey of the season so far in the first half.
Luke came away with a deserved man of the match following his brace; a good way to celebrate a birthday for someone who's not normally renowned for his goalscoring!


 

D (1-1)  

   14/10/2017 - M1
   vs Dereham (H / L)


LOCAL DERBY REIGNITES HEALTHY RIVALRY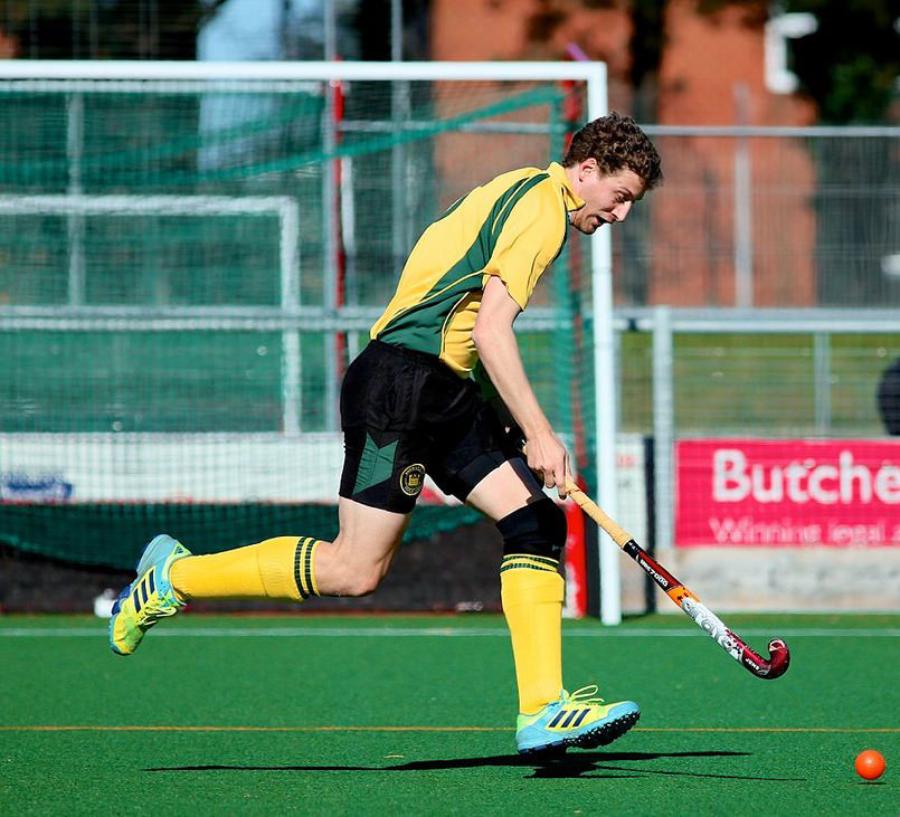 MENS 1ST XI - 14/10/2017 VS DEREHAM (H)

TEAM: Mens 1st XI
DATE: 14/10/2017
FIXTURE: Mens 1st XI VS 14/10/2017
HEADLINE: Local derby reignites healthy rivalry
LEAGUE: EAST PREMIER DIVISION B
VENUE: TRF
RESULT: 1-1

REPORT:
Saturday's match saw the first league meeting between local rivals Norwich City and Dereham in a few years. The opening engagements were a tight affair, with both teams not letting the occasion of the local derby get to them. The best chances came through short corners. Firstly Dereham hit the bar off a straight drag flick and then Norwich used a left slip, far post deflection but unfortunately Raunaq Rai was unable to convert the waist high ball. Dereham found the break through from a short corner when, rather fortunately for them, the ball was deflected back into the danger area past the goalkeeper for an easy put away into an open net. Half time came with Norwich 1-0 down, but knowing they were well in the game and had every chance of turning the score line around.
City started the second half well and shortly after half time managed to equalise when Tom Cox hit an upright reverse half volley across goal for Dave Skinner to deflect in the near post. Again, throughout the second half there were a number of short corner opportunities, but none of them were converted by either side. Alastair Cooke then managed to keep the scores level when expertly saving a deflection that was bound for the top left corner with his stick. As the match neared its conclusion the game became very stretched with neither side clearly willing to settle for the draw and both going for the winner. Despite a number of chances with men over for attacking players on both sides, the finishing touches were lacking and the game finished up 1-1 in a more exciting affair than the scoreline suggests; it could just as easily have ended up 4 or 5 all. Overall, the game was played in a good spirit though both teams came away disappointed not to have grabbed a win.



 

W (5-1)  

   08/10/2017 - M1
   vs Cambridge Uni 2 (A / EH MKO+1)


.
.

 

W (2-0)  

   07/10/2017 - M1
   vs Wisbech Town 1 (A / L)


CITY'S PATIENCE PAYS OFF IN THE END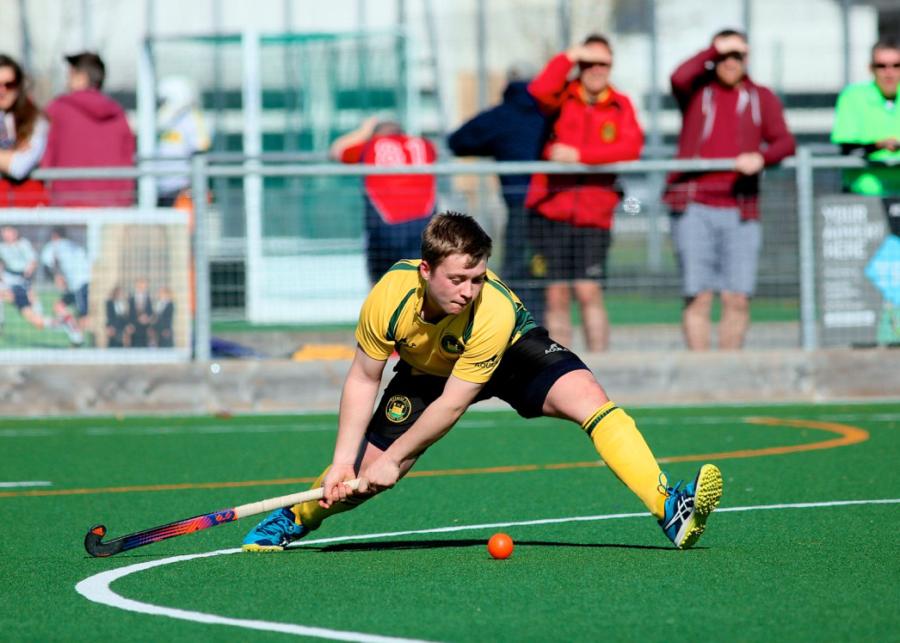 MENS 1ST XI - 07/10/2017 VS WISBECH TOWN 1 (A)

TEAM: Mens 1st XI
DATE: 07/10/2017
FIXTURE: Mens 1st XI VS 07/10/2017
HEADLINE: City's patience pays off in the end
LEAGUE: EAST PREMIER DIVISION B
VENUE: Wisbech
RESULT: 2-0

REPORT:
On Saturday the 7th October NCHC Mens 1st team traveled to Wisbech. The mood was soon changed when Francis Louis Preston serenaded the team with Sinead O'Connor's version of "Nothing Compares 2 U" then we we ready to take on the oppo. The majority of the game was a fiery affair, with Norwich creating the better chances, but failing to get on the scoresheet in the first half. Unfortunately Harry Ingham took a rather nasty blow to the knee when an opposition defender drilled a clearance into his knee from point blank range, which saw him unable to continue. The second half brought much of the same dirty tactics from the Wisbech side and two of their players saw yellow both for scything tackles on David Skinner. Then the goals came; Princess Diana (aka Nicholas Jones) scoring one from a rebounded short corner and David Skinner also scoring with a straight hit from a short corner. Wisbech's best chance actually came from one of City's players themselves when Ed Sutton deflected a cross marginally over his own bar. After chasing the ball around for 70 minutes, on a pitch that could be likened to a beach, the final score was 2-0 to Norwich. Player of the match went to Alastair Cooke in goal for his first clean sheet of the season.


 

W (4-2)  

   30/09/2017 - M1
   vs Bourne Deeping (H / L)


RAUNAQ RAI STEALS THE SHOW ON HOME DEBUT
MENS 1ST XI - 30/09/2017 VS BOURNE DEEPING (H)

TEAM: Mens 1st XI
DATE: 30/09/2017
FIXTURE: Mens 1st XI VS 30/09/2017
HEADLINE: Raunaq Rai steals the show on home debut
LEAGUE: EAST PREMIER DIVISION B
VENUE: TRF
RESULT: 4-2

REPORT:
The men's 1st team had a great start to their first home game with Raunaq Rai scoring an excellent goal hitting the inside of the post and going into the side of the net on the opposite side of the goal. The opposition responded with a goal - a quick counter attack and deflection past our keeper. The next goal came from Cameron Cooke as he slotted the ball past their keeper with a very similar finish to those being practiced at training; very satisfying for coach, Phil Skinner, to see I'm sure. Further goals were added by Josh Bailey, who scored from a rebound off the keeper, and then by Raunaq Rai again scoring an excellent goal, smashing it into the top left corner of the net (instead of top right as before). Half time came and the score was 4-1. The second half was a more stretched and unstructured affair with both teams starting to tire as the half progressed. The teams tiredness started to show, and a short corner was given away, where Bourne Deeping slotted a well executed routine past our keeper. The game finished with a good result of a 4-2 win to Norwich City.

 

L (1-5)  

   23/09/2017 - M1
   vs Cambridge City 2 (A / L)

MENS 1ST XI - 23/09/2017 VS CAMBRIDGE CITY 2 (A)

TEAM: Mens 1st XI
DATE: 23/09/2017
FIXTURE: Mens 1st XI VS 23/09/2017
HEADLINE:
LEAGUE: EAST PREMIER DIVISION B
VENUE: Cambridge
RESULT: 5-1

REPORT:
After a successful preseason campaign with new coach Phil Skinner at the helm, Norwich City's Men's 1st Team started the league with a tough away game to newly relegated Cambridge City 2's. City welcomed the latest of the Ingham clan to play for the first team with Harry following in his father and older brother footsteps.

They found themselves 1-0 down inside the first few minutes with a deflected ball from a City stick over the kicker of Alastair Cooke in goal and an easy prod home by the unmarked player on the back post - hopefully a wake up call for Norwich who had shown no signs of this in preseason.

City almost responded midway through the first half with a counter attack from a defending short corner which resulted in a melee on the Cambridge goal line leading to a short corner, however City could not convert.

City remained under pressure throughout the first half with sloppy possession and the numerous short corners given away. However City had some half chances with Raunaq shooting just wide on his reverse following a good counter attack. However the pressure from Cambridge was going to tell at some stage and it did with Cambridge racking up two short corner goals before the end of the first half leaving the score line 3-0 to the home side.

City knew they had to score first in the second half to mount any comeback.

Norwich started the second half and again where falling into same habits as the first with Cambridge always seeming to have a free extra man. The game was becoming more and more stretched with lots of end to end hockey - good for the neutral spectator!

City conceded two more times to make it 5-0, but despite this, City continued to fight and eventually managed to salvage a goal through the Thomas Cooke who wandered up the field which led to him putting the ball past the keeper at the second attempt, becoming City's leading goal scorer for the season!

A disappointing 5-1 loss on the opening day, however City need to learn their lessons and bounce back with a home game against newly promoted Bourne Deeping next Saturday at 13.00.

 

W (1-0)  

   17/09/2017 - M1
   vs Hampton in Arden 1 (A / T)


.
.

 

W (2-1)  

   17/09/2017 - M1
   vs East London 1 (A / T)


.
.

 

D (1-1)  

   16/09/2017 - M1
   vs Maidstone 1 (A / T)


.
.

 

W (3-2)  

   16/09/2017 - M1
   vs Folkestone 1 (A / T)


.
.

 

C (C-C)  

   09/09/2017 - M1
   vs Dereham (H / F)


.
.

 

W (4-0)  

   02/09/2017 - M1
   vs Norwich City 2 (H / F)


.
.

 

D (2-2)  

   26/08/2017 - M1
   vs Harleston Magpies 1/2 (A / F)


.
.