2017-2018
Results
Mens 1st XI
East Premier Division B
Fixture
Result
Score
Scorers
POTM
Oct 21 vs West Herts 2
Oct
21
West Herts 2
  A  
  [L]  
(A)  L
W

W  

3-0
Luke Corden,Raunaq Rai,Luke Corden
Luke Corden
Oct 14 vs Dereham
Oct
14
Dereham
  H  
  [L]  
(H)  L
D

D  

1-1
Dave Skinner
Alastair Cooke
Oct 08 vs Cambridge Uni 2
Oct
08
Cambridge Uni 2
  A  
  [EH MKO+1]  
(A)  EH MKO+1
W

W  

5-1
Josh Bailey,Tom Cox,Tom Cooke,Dan Cheesman,Luke Corden
Josh Thody
Oct 07 vs Wisbech Town 1
Oct
07
Wisbech Town 1
  A  
  [L]  
(A)  L
W

W  

2-0
Nick Jones,Dave Skinner
Alastair Cooke
Sep 30 vs Bourne Deeping
Sep
30
Bourne Deeping
  H  
  [L]  
(H)  L
W

W  

4-2
Raunaq Rai,Raunaq Rai,Josh Bailey,Cameron Cooke
Raunaq Rai
Sep 23 vs Cambridge City 2
Sep
23
Cambridge City 2
  A  
  [L]  
(A)  L
L

L  

1-5
Tom Cooke
Harry Ingham
Sep 17 vs Hampton in Arden 1
Sep
17
Hampton in Arden 1
  A  
  [T]  
(A)  T
W

W  

1-0
Raunaq Rai
Raunaq Rai
Sep 17 vs East London 1
Sep
17
East London 1
  A  
  [T]  
(A)  T
W

W  

2-1
Cameron Cooke,Cameron Cooke
Cameron Cooke
Sep 16 vs Maidstone 1
Sep
16
Maidstone 1
  A  
  [T]  
(A)  T
D

D  

1-1
Tom Cooke
Tom Cooke
Sep 16 vs Folkestone 1
Sep
16
Folkestone 1
  A  
  [T]  
(A)  T
W

W  

3-2
Dave Skinner,Chris Wardale,Nick Jones
Chris Wardale
Sep 09 vs Dereham
Sep
09
Dereham
  H  
  [F]  
(H)  F
C

C  

C-C
Sep 02 vs Norwich City 2
Sep
02
Norwich City 2
  H  
  [F]  
(H)  F
W

W  

4-0
Tom Cox,Tom Cooke,Harry Paterson,Daniel Phillips
Daniel Phillips
Aug 26 vs Harleston Magpies 1/2
Aug
26
Harleston Magpies 1/2
  A  
  [F]  
(A)  F
D

D  

2-2
Dan Cheesman,Harry Paterson
Chris Wardale
 

W (3-0)  

   21/10/2017 - M1
   vs West Herts 2 (A / L)


TOP NOTCH FIRST HALF SEES CITY EASE PAST WEST HERTS 2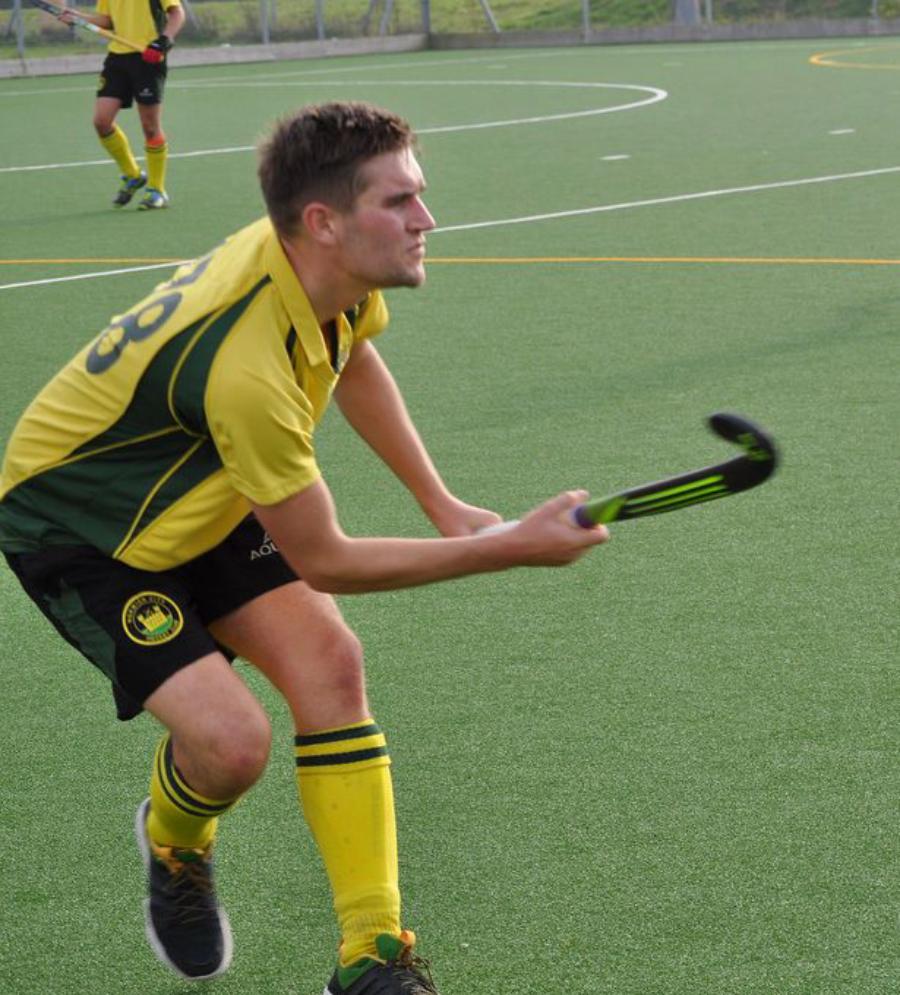 MENS 1ST XI - 21/10/2017 VS WEST HERTS 2 (A)

TEAM: Mens 1st XI
DATE: 21/10/2017
FIXTURE: Mens 1st XI VS 21/10/2017
HEADLINE: Top notch first half sees City ease past West Herts 2
LEAGUE: EAST PREMIER DIVISION B
VENUE: Watford
RESULT: 3-0

REPORT:
Norwich made the trip down to Watford in their longest away trip of the season in a positive frame of mind and this showed from the off. City took control of the game, creating some good chances, but not managing to find the breakthrough. The deadlock was eventually broken when Luke Corden, who found himself playing up front (not his usual position), finished a team move with a real poachers effort at the back post. City were winning more short corners than they were at the start of the season and managed to convert one when Raunaq Rai has acres of space in the slip right position and calmly placed the ball inside the keepers near post as he was wrong footed expecting the ball to be played to the back post. Almost immediately after the restart Norwich extended their lead further through a quick counter attack down the right resulting in Dan Cheesman providing the assist by crossing the ball to, again, Luke Corden ready to poach at the far post.
Norwich continued to push for more goals throughout the second half as the game became more scrappy and stretched. There was good link up play from forwards Tom Cox, Dan Cheesman, as well as youngsters Josh Bailey, Harry Paterson, and Cameron Cooke, however it seemed the finishing touches were just alluding City in the second half as everyone wanted to try to get on the scoresheet. Ali Cooke got his first touch of the game 5 minutes from time as he came out to smother when a forward found himself free just a few metres out from goal. Even as more chances came Norwich could not add to their tally for the day and the scoreline eventually finished 3-0; a deserved victory for Norwich, who played their best hockey of the season so far in the first half.
Luke came away with a deserved man of the match following his brace; a good way to celebrate a birthday for someone who's not normally renowned for his goalscoring!


 

D (1-1)  

   14/10/2017 - M1
   vs Dereham (H / L)


LOCAL DERBY REIGNITES HEALTHY RIVALRY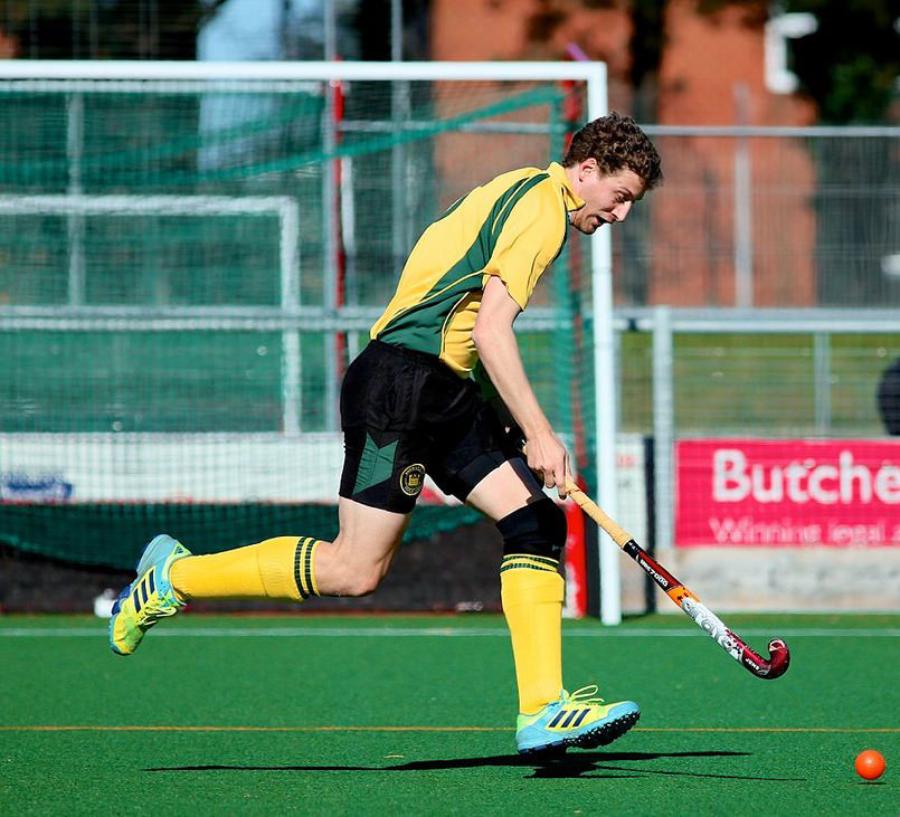 MENS 1ST XI - 14/10/2017 VS DEREHAM (H)

TEAM: Mens 1st XI
DATE: 14/10/2017
FIXTURE: Mens 1st XI VS 14/10/2017
HEADLINE: Local derby reignites healthy rivalry
LEAGUE: EAST PREMIER DIVISION B
VENUE: TRF
RESULT: 1-1

REPORT:
Saturday's match saw the first league meeting between local rivals Norwich City and Dereham in a few years. The opening engagements were a tight affair, with both teams not letting the occasion of the local derby get to them. The best chances came through short corners. Firstly Dereham hit the bar off a straight drag flick and then Norwich used a left slip, far post deflection but unfortunately Raunaq Rai was unable to convert the waist high ball. Dereham found the break through from a short corner when, rather fortunately for them, the ball was deflected back into the danger area past the goalkeeper for an easy put away into an open net. Half time came with Norwich 1-0 down, but knowing they were well in the game and had every chance of turning the score line around.
City started the second half well and shortly after half time managed to equalise when Tom Cox hit an upright reverse half volley across goal for Dave Skinner to deflect in the near post. Again, throughout the second half there were a number of short corner opportunities, but none of them were converted by either side. Alastair Cooke then managed to keep the scores level when expertly saving a deflection that was bound for the top left corner with his stick. As the match neared its conclusion the game became very stretched with neither side clearly willing to settle for the draw and both going for the winner. Despite a number of chances with men over for attacking players on both sides, the finishing touches were lacking and the game finished up 1-1 in a more exciting affair than the scoreline suggests; it could just as easily have ended up 4 or 5 all. Overall, the game was played in a good spirit though both teams came away disappointed not to have grabbed a win.



 

W (5-1)  

   08/10/2017 - M1
   vs Cambridge Uni 2 (A / EH MKO+1)


.
.

 

W (2-0)  

   07/10/2017 - M1
   vs Wisbech Town 1 (A / L)


CITY'S PATIENCE PAYS OFF IN THE END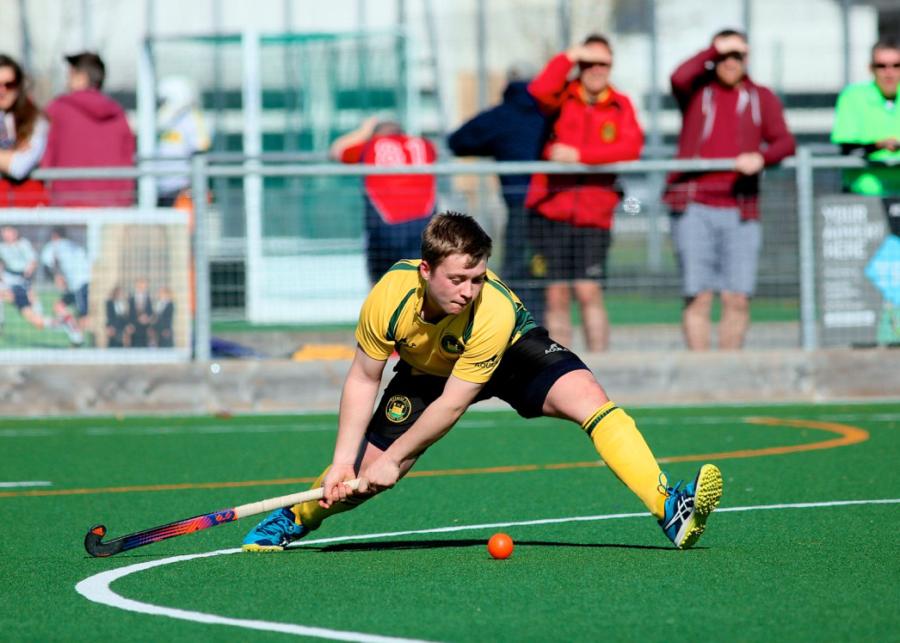 MENS 1ST XI - 07/10/2017 VS WISBECH TOWN 1 (A)

TEAM: Mens 1st XI
DATE: 07/10/2017
FIXTURE: Mens 1st XI VS 07/10/2017
HEADLINE: City's patience pays off in the end
LEAGUE: EAST PREMIER DIVISION B
VENUE: Wisbech
RESULT: 2-0

REPORT:
On Saturday the 7th October NCHC Mens 1st team traveled to Wisbech. The mood was soon changed when Francis Louis Preston serenaded the team with Sinead O'Connor's version of "Nothing Compares 2 U" then we we ready to take on the oppo. The majority of the game was a fiery affair, with Norwich creating the better chances, but failing to get on the scoresheet in the first half. Unfortunately Harry Ingham took a rather nasty blow to the knee when an opposition defender drilled a clearance into his knee from point blank range, which saw him unable to continue. The second half brought much of the same dirty tactics from the Wisbech side and two of their players saw yellow both for scything tackles on David Skinner. Then the goals came; Princess Diana (aka Nicholas Jones) scoring one from a rebounded short corner and David Skinner also scoring with a straight hit from a short corner. Wisbech's best chance actually came from one of City's players themselves when Ed Sutton deflected a cross marginally over his own bar. After chasing the ball around for 70 minutes, on a pitch that could be likened to a beach, the final score was 2-0 to Norwich. Player of the match went to Alastair Cooke in goal for his first clean sheet of the season.


 

W (4-2)  

   30/09/2017 - M1
   vs Bourne Deeping (H / L)


RAUNAQ RAI STEALS THE SHOW ON HOME DEBUT
MENS 1ST XI - 30/09/2017 VS BOURNE DEEPING (H)

TEAM: Mens 1st XI
DATE: 30/09/2017
FIXTURE: Mens 1st XI VS 30/09/2017
HEADLINE: Raunaq Rai steals the show on home debut
LEAGUE: EAST PREMIER DIVISION B
VENUE: TRF
RESULT: 4-2

REPORT:
The men's 1st team had a great start to their first home game with Raunaq Rai scoring an excellent goal hitting the inside of the post and going into the side of the net on the opposite side of the goal. The opposition responded with a goal - a quick counter attack and deflection past our keeper. The next goal came from Cameron Cooke as he slotted the ball past their keeper with a very similar finish to those being practiced at training; very satisfying for coach, Phil Skinner, to see I'm sure. Further goals were added by Josh Bailey, who scored from a rebound off the keeper, and then by Raunaq Rai again scoring an excellent goal, smashing it into the top left corner of the net (instead of top right as before). Half time came and the score was 4-1. The second half was a more stretched and unstructured affair with both teams starting to tire as the half progressed. The teams tiredness started to show, and a short corner was given away, where Bourne Deeping slotted a well executed routine past our keeper. The game finished with a good result of a 4-2 win to Norwich City.

 

L (1-5)  

   23/09/2017 - M1
   vs Cambridge City 2 (A / L)

MENS 1ST XI - 23/09/2017 VS CAMBRIDGE CITY 2 (A)

TEAM: Mens 1st XI
DATE: 23/09/2017
FIXTURE: Mens 1st XI VS 23/09/2017
HEADLINE:
LEAGUE: EAST PREMIER DIVISION B
VENUE: Cambridge
RESULT: 5-1

REPORT:
After a successful preseason campaign with new coach Phil Skinner at the helm, Norwich City's Men's 1st Team started the league with a tough away game to newly relegated Cambridge City 2's. City welcomed the latest of the Ingham clan to play for the first team with Harry following in his father and older brother footsteps.

They found themselves 1-0 down inside the first few minutes with a deflected ball from a City stick over the kicker of Alastair Cooke in goal and an easy prod home by the unmarked player on the back post - hopefully a wake up call for Norwich who had shown no signs of this in preseason.

City almost responded midway through the first half with a counter attack from a defending short corner which resulted in a melee on the Cambridge goal line leading to a short corner, however City could not convert.

City remained under pressure throughout the first half with sloppy possession and the numerous short corners given away. However City had some half chances with Raunaq shooting just wide on his reverse following a good counter attack. However the pressure from Cambridge was going to tell at some stage and it did with Cambridge racking up two short corner goals before the end of the first half leaving the score line 3-0 to the home side.

City knew they had to score first in the second half to mount any comeback.

Norwich started the second half and again where falling into same habits as the first with Cambridge always seeming to have a free extra man. The game was becoming more and more stretched with lots of end to end hockey - good for the neutral spectator!

City conceded two more times to make it 5-0, but despite this, City continued to fight and eventually managed to salvage a goal through the Thomas Cooke who wandered up the field which led to him putting the ball past the keeper at the second attempt, becoming City's leading goal scorer for the season!

A disappointing 5-1 loss on the opening day, however City need to learn their lessons and bounce back with a home game against newly promoted Bourne Deeping next Saturday at 13.00.

 

W (1-0)  

   17/09/2017 - M1
   vs Hampton in Arden 1 (A / T)


.
.

 

W (2-1)  

   17/09/2017 - M1
   vs East London 1 (A / T)


.
.

 

D (1-1)  

   16/09/2017 - M1
   vs Maidstone 1 (A / T)


.
.

 

W (3-2)  

   16/09/2017 - M1
   vs Folkestone 1 (A / T)


.
.

 

C (C-C)  

   09/09/2017 - M1
   vs Dereham (H / F)


.
.

 

W (4-0)  

   02/09/2017 - M1
   vs Norwich City 2 (H / F)


.
.

 

D (2-2)  

   26/08/2017 - M1
   vs Harleston Magpies 1/2 (A / F)


.
.