2017-2018
Results
Ladies 6th XI
Norfolk League Division 2
Fixture
Result
Score
Scorers
POTM
Nov 18 vs Harleston Magpies 6
Nov
18
Harleston Magpies 6
  A  
  [L]  
(A)  L
L

L  

1-3
Josine Van Den Berg
Clair Richardson
Nov 11 vs Breckland 1
Nov
11
Breckland 1
  H  
  [L]  
(H)  L
L

L  

0-2
Kate Houldey
Nov 04 vs Hornets 1
Nov
04
Hornets 1
  A  
  [L]  
(A)  L
W

W  

2-0
Julia Marchant,Josine Van Den Berg
Carey Briggs
Oct 28 vs Broadland 3
Oct
28
Broadland 3
  A  
  [F]  
(A)  F
L

L  

3-6
Julia Marchant,Kate Houldey,Liz Hollis
Kate Houldey
Oct 21 vs Broadland 3
Oct
21
Broadland 3
  H  
  [L]  
(H)  L
D

D  

4-4
Abigail Flatt,Frances Underhill,Julia Marchant,Emily Williams
Clair Richardson
Oct 14 vs Thetford Town 1
Oct
14
Thetford Town 1
  A  
  [L]  
(A)  L
L

L  

0-5
Jessica Taylor-Balls
Sep 30 vs Norwich Dragons 6
Sep
30
Norwich Dragons 6
  A  
  [L]  
(A)  L
L

L  

1-2
Julia Marchant
Anna Linsmith
Sep 23 vs Lowestoft Railway 2
Sep
23
Lowestoft Railway 2
  H  
  [L]  
(H)  L
L

L  

0-4
Jessica Taylor-Balls
Sep 16 vs Pelicans 3
Sep
16
Pelicans 3
  H  
  [L]  
(H)  L
D

D  

2-2
Jessica Taylor-Balls,Liz Hollis
Vicki Myhill
Sep 09 vs Harleston Magpies 6
Sep
09
Harleston Magpies 6
  H  
  [F]  
(H)  F
L

L  

0-1
Gillian Allen
Sep 02 vs Norwich Dragons 6
Sep
02
Norwich Dragons 6
  H  
  [F]  
(H)  F
L

L  

1-5
Anna Linsmith
Kate Houldey
 

L (1-3)  

   18/11/2017 - L6
   vs Harleston Magpies 6 (A / L)


A TOUGH MATCH
LADIES 6TH XI - 18/11/2017 VS HARLESTON MAGPIES 6 (A)

TEAM: Ladies 6th XI
DATE: 18/11/2017
FIXTURE: Ladies 6th XI VS 18/11/2017
HEADLINE: A tough match
LEAGUE: NORFOLK LEAGUE DIVISION 2
LEAGUE SPONSORS: EMPRESA LIMITED
VENUE: Magpies, Harleston
RESULT: 3-1

REPORT:
Harleston 6s came out strong in what proved to be a challenging match for City 6s. The City team's defence battled hard to keep the score down, helped by some amazing saves by POTM keeper Claire Richardson. However, eventually two of the opposition's strikes found the net and the game went into half-time with City two nil down.
After the break, City regrouped and upped their game, making more attacks and providing more outlets for the defence. A timely pass from Katy Walker found Josine Van Den Berg who sent it into the net – timing it with precision to lift over the advancing keeper.
Unfortunately, despite battling hard City conceded another goal towards the final stage of the match, leaving the final score 3-1 to Magpies.


 

W (2-0)  

   04/11/2017 - L6
   vs Hornets 1 (A / L)


CITY 6S OUT TO STING THE OPPOSITION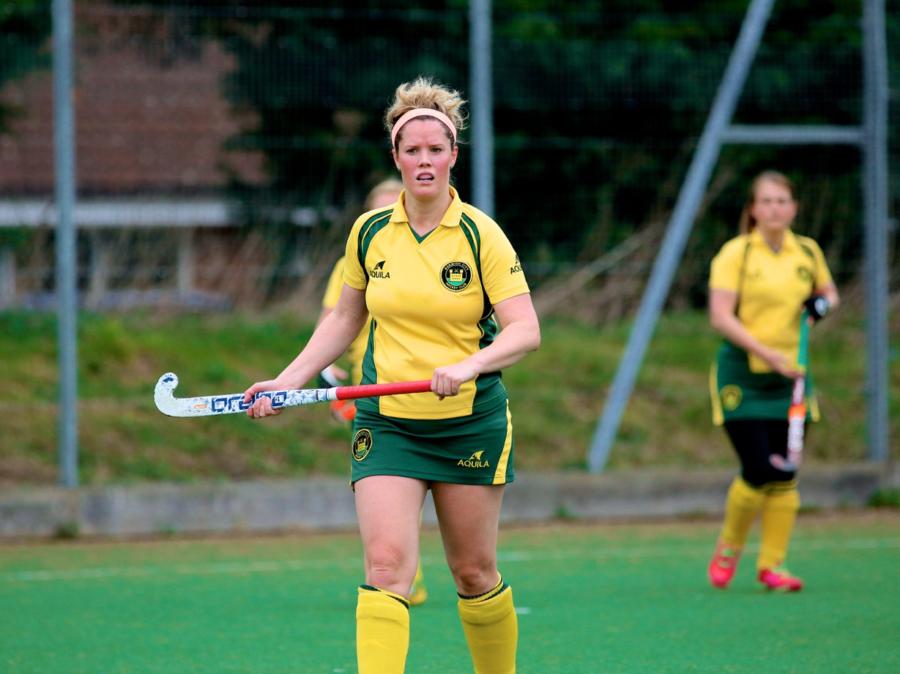 LADIES 6TH XI - 04/11/2017 VS HORNETS 1 (A)

TEAM: Ladies 6th XI
DATE: 04/11/2017
FIXTURE: Ladies 6th XI VS 04/11/2017
HEADLINE: City 6s out to sting the opposition
LEAGUE: NORFOLK LEAGUE DIVISION 2
LEAGUE SPONSORS: EMPRESA LIMITED
VENUE: Loddon
RESULT: 0 -2

REPORT:
City 6s met Hornets for an early away match in Loddon. City dominated from the start pushing with wave after wave of attacks eventually scoring when a strong ball from Josine van den Berg, was touched in by Julia Marchant.
The pressure continued from City and any attempts into the D by Hornets were intercepted by player of the match Carey Briggs. The City defensive unit of Karen Paterson, Anna Linsmith Rose Byrne and Kate Houldey mopped up any dangerous attacks with 16s were cleared safely and impressively by centre back Kate.
City scored again in the first half when Josine van den Berg slapped a powerful ball into the net.
Half time 0 -2 to City.
City lost their momentum a little with the opening of the second half and Hornets came close to scoring. City had a lucky escape thanks to some good goalkeeping from Clair Richardson and Hornets not quite getting on the end of a cross into City's D.
After this wake-up call, City found their concentration again and continued to dominated the match. City operated a strong press leaving Hornets no options on free hits. Meanwhile, City continued to attack but struggled to convert anything despite keeping the ball in Hornet's defensive half for most of the rest of the game.
But, a decisive win and three important points.


 

D (4-4)  

   21/10/2017 - L6
   vs Broadland 3 (H / L)


CITY EQUALISE IN LAST FEW SECONDS OF MATCH
LADIES 6TH XI - 21/10/2017 VS BROADLAND 3 (H)

TEAM: Ladies 6th XI
DATE: 21/10/2017
FIXTURE: Ladies 6th XI VS 21/10/2017
HEADLINE: City equalise in last few seconds of match
LEAGUE: NORFOLK LEAGUE DIVISION 2
LEAGUE SPONSORS: EMPRESA LIMITED
VENUE: Taverham
RESULT: 4-4
City 6s faced a confident and newly-promoted Broadland, flying high in the league after a recent run of good form, for a windy end-of-the-day clash at Taverham.

After a strong start by City, the team's first goal was scored 20 minutes into the first half when Abigail Flatt converted a pass into the D.

A second City goal came after some determined work by attacker Katy Walker in the D and a scuffle around the goalmouth. Finally, a clear-headed Frances Underhill skillfully lifted a rebound ball over the keeper's feet.

But, the game was far from over. Pressing hard, Broadland pulled back a goal before the whistle and the game went into the half-time break with City leading 2-1.

The City team dug deep after the break and a baseline run by Kate Houldey was passed into the D for Julia Marchant to convert into City's third goal. However, a determined Broadland upped their game, refusing to give in.

Despite, some fantastic saves by player of the match City goalie Clair Richardson, and some impressive tackles from defender Vicki Myhill who repeatedly stopped the opposition in their tracks and sent the ball back to City's attackers, the Broadland attack proved too challenging. Within a short space of time City had lost their lead after a spate of short-corner and top of the D goals by Broadland.

With the game almost over and facing a 4-3 defeat after leading for most of the game, City were determined not to give in and kept fighting hard. With just 30 seconds left to play, Josine van den Berg took a powerful shot on goal and the rebound from the save was netted by Emily Williams. A collective sigh of relief and a well-earned point for the 6s.



 

L (1-5)  

   02/09/2017 - L6
   vs Norwich Dragons 6 (H / F)


HARD BATTLE
LADIES 6TH XI - 02/09/2017 VS NORWICH DRAGONS 6 (H)

TEAM: Ladies 6th XI
DATE: 02/09/2017
FIXTURE: Ladies 6th XI VS 02/09/2017
HEADLINE: Hard battle
LEAGUE: NORFOLK LEAGUE DIVISION 2
LEAGUE SPONSORS: EMPRESA LIMITED
VENUE: Dragons' Den
RESULT: 2-1

REPORT:
City 6s met their Dragons' 6s counterparts for a fixture at the Den. All encounters last season led to a draw. This season Dragons have had a good run of form and a stronger squad, so City knew it would be a tough game.
The first half saw City battling hard and succeeding in holding off the Dragons' attacks. The organised and confident City defensive unit saw them repel any onslaught. There was also some impressive keeping from player-of-the-match Anna Linsmith.
The half-time break arrived with a nil-nil draw, however Dragons came back on to the pitch with a renewed determination and scored the first goal of the match within a few minutes with a straight strike from the top of the D.
The excellent City defence continued to work hard but another Dragons goal took the opposition two nil up 10 minutes later. City regrouped, kept their heads up and battled back. They were rewarded soon after when a expert outlet ball from Vicki Myhill was picked up by Josine Van den Berg and passed down the right line to Liz Hollis who sent a fast hit into to a perfectly-positioned Julia Marchant in the D, who netted it with brilliant precision.
With just 10-minutes left to play, City youth players Maddy Smith and Frances Underhill worked the ball up the pitch over and over again but a strong Dragons defence scuppered City's attempts and left the final score as a 2-1 win for a top of the league, unbeaten Dragons.