Upcoming Events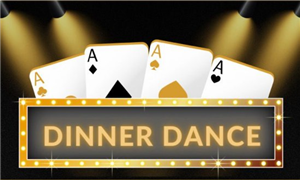 6 May 2017 - Annual Dinner Dance 2017
The club's Annual Dinner and Dance has now been booked and will be held on Saturday 6th May 2017 at Norwich City Football Club, Top of the Terrace, Carrow Road (7.00pm).
Ticket Prices - £39 adults, £36 juniors/U18s
This includes a three course meal with coffee and mints, disco, club presentations, raffle and much much more!!)
Arrival - 7.00pm with the meal starting promptly at 7.30pm
Payment can be made via the club's website, using PayPal or by cheque or by cash to either Ellie Brine or to her via your captain.
Ordering tickets, for yourself or a group of people, plus selection of menu choices is now available via our website (http://www.norwichcityhc.co.uk/dinnerdance).
If you want to know more or to arrange a group booking then please drop an email to dinnerdance@norwichcityhc.co.uk  
Contact
 Ellie Brine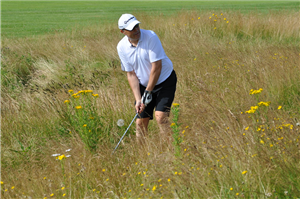 14 Jul 2017 - Annual Golf Day @ Barnham Broom
Annual Golf Day at Barnham Broom, including bacon rolls and coffee on arrival, morning round of golf, lunch, afternoon golf followed by an evening meal, all for a fantastic price of just £60 per person.
Find out more by visiting http://www.norwichcityhc.co.uk/golfday or email golfday@norwichcityhc.co.uk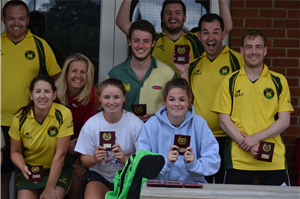 20 Aug 2017 - Club Day - Sunday 20th August @ TRF
Our Club Day is as always open to all members, families, friends and those just wanting to come along and enjoy the day. It is being run on Sunday 20th August at Taverham starting from 10am, and will as always be a mixed ability hockey festival, inviting all players of all abilities from our vets through to our developments (O13s) and from beginners right through to our first team players.
It will be a 10am meet and please bring a coloured/yellow and white shirt to wear during the day.
Teams are arranged through the website registration process so let us know that you intend to come along, our aim is to create balanced teams so nobody needs to feel like they aren't capable of playing in what is already a fun hockey event.
We will have the usual food on the BBQ and the bar will be open all day for drinks and snack.  
Contact
 Pies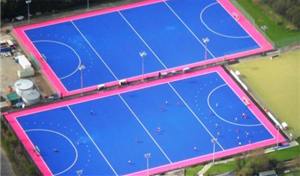 16 Sep 2017 - PLUM Premier Invitational Hockey Tournament @ Old Loughtonians HC / Redbridge & Ilford HC
East Region Hockey Umpiring Association
PLUM 2017 (September 16th/17th)
Men's and Women's Invitational Hockey Tournament
Old Loughtonians HC / Redbridge & Ilford HC  
GOLF DAYS
Click here to find out more about the Norwich City Hockey Golf Days.