Upcoming Events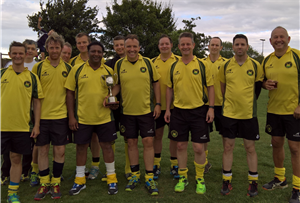 3 Sep 2017 - East Masters Mens Cup 2017 - Sunday 3rd September @ TRF
With Norwich City Hockey Club (O40 Masters) being winners of the East Masters Mens Cup 2016 we have offered to host the event on behalf of East Hockey on Sunday 3rd September at our own double pitch facility in Taverham.
The Cup is open to all male players over 40 and we ask clubs to select sides reflecting the full age range of Masters Hockey. The format of the day will be 2 pools playing round- robin in the morning, followed by lunch and then playoffs, semi-finals and final in the early afternoon. The Entry fee of £120.00 per team covers pitch hire and lunch for a squad of maximum 16 players. Clubs are asked to provide umpires for pool matches that they are not involved in, although Norwich City hope to be able to provide additional umpires.
The Cup is an ideal way to catch up with old friends and adversaries, play a bit of hockey and have a few beers.
If you would like to join us on 3rd September, please complete the following registration form with your appropriate contact details.
http://www.norwichcityhc.co.uk/eastmasters/  
Contact
 Pies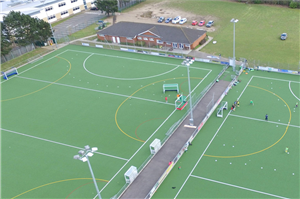 10 Sep 2017 - NCHC Pre-Season Tournament 2017 - Sunday 10th September @ TRF
Norwich City Hockey Clubs will be hosting the 2nd Annual Pre-Season Tournament, which will this year be hosted on: Sunday 10th September at Taverham.
The main details of the tournament are as follows:
- Games are 7 a side on half pitch
- All umpires are provided
- There are trophies on the day with leagues running in a round robin format
- There are changing facilities on site as well as amble parking
- There will be a BBQ, Coffee Van, BAR, Cake Stall and maybe even an ice cream van on site!
- There is a guaranteed minimum of 1 hour 30 minutes hockey
- The cost for the tournament is £40 which can be paid on the day
- We will also have Exclusive Hockey on site where you can try a new stick / other hockey equipment for the new season!
There is hopefully (depending on entries) going to be four different leagues.
- Mens Higher Division (Aimed at Mens Division 1 & 2)
- Mens Medium Division (Aimed at Mens Divisions 3 & 4)
- Ladies Premier Division (Aimed at Ladies Divisions 1 & 2)
- Ladies Higher Division (Aimed at Ladies 3NW and Norfolk Prem)
If your team doesn't quite fit into these brackets feel free to email me and we can discuss if we can submit your entry. Please pass on the details to the new captain for the team or appropriate people within the club :)
The tournament was very successful last season and had over 25 entries across three leagues and we are hoping that since the tournament doesn't clash with any JAC dates or PLUM tournaments, more teams can come along and get involved this year. Last years standings can be seen here: http://w.fixtureslive.com/league/5445/competitions/Norwich-City-Hockey-Club-PRE-SEASON-Tournament
To register please fill in the entry form via http://www.norwichcityhc.co.uk/tournament with your team name, team captain (contact), colours & which league you would like to enter.
Any questions or queries that you have please feel free to email me at tournament@norwichcityhc.co.uk
Entries please by 31st August at the latest.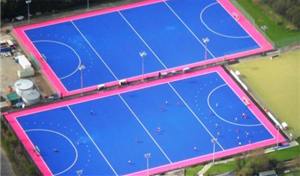 16 Sep 2017 - PLUM Premier Invitational Hockey Tournament @ Old Loughtonians HC / Redbridge & Ilford HC
East Region Hockey Umpiring Association
PLUM 2017 (September 16th/17th)
Men's and Women's Invitational Hockey Tournament
Old Loughtonians HC / Redbridge & Ilford HC  
GOLF DAYS
Click here to find out more about the Norwich City Hockey Golf Days.