Upcoming Events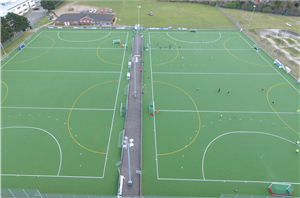 2 Jul 2017 - OPEN INVITATION Hockey Afternoon @ TRF (2pm)
We are running an OPEN INVITATION hockey afternoon for members, guests and new members just wanting to come along and join in, on Sunday 2nd July at TRF.
Open to men and women, aged 14+, of all standards.
Just turn up for 2pm and we'll organise appropriate teams, please bring a yellow/coloured shirt as well as a white shirt please.
If you can't make this event then we plan to run more of them over the pre-season anyhow, so keep an eye out on social media and our website.
(http://www.norwichcityhc.co.uk/events)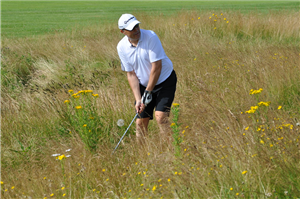 14 Jul 2017 - Annual Golf Day @ Barnham Broom
Annual Golf Day at Barnham Broom, including bacon rolls and coffee on arrival, morning round of golf, lunch, afternoon golf followed by an evening meal, all for a fantastic price of just £60 per person.
Find out more by visiting http://www.norwichcityhc.co.uk/golfday or email golfday@norwichcityhc.co.uk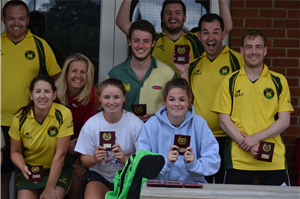 20 Aug 2017 - Club Day - Sunday 20th August @ TRF
Our Club Day is as always open to all members, families, friends and those just wanting to come along and enjoy the day. It is being run on Sunday 20th August at Taverham starting from 10am, and will as always be a mixed ability hockey festival, inviting all players of all abilities from our vets through to our developments (O13s) and from beginners right through to our first team players.
It will be a 10am meet and please bring a coloured/yellow and white shirt to wear during the day.
Teams are arranged through the website registration process so let us know that you intend to come along, our aim is to create balanced teams so nobody needs to feel like they aren't capable of playing in what is already a fun hockey event.
We will have the usual food on the BBQ and the bar will be open all day for drinks and snack.  
Contact
 Pies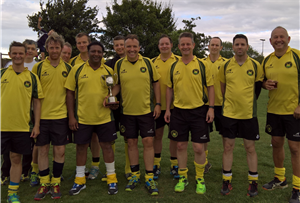 3 Sep 2017 - East Masters Mens Cup 2017 - Sunday 3rd September @ TRF
With Norwich City Hockey Club (O40 Masters) being winners of the East Masters Mens Cup 2016 we have offered to host the event on behalf of East Hockey on Sunday 3rd September at our own double pitch facility in Taverham.
The Cup is open to all male players over 40 and we ask clubs to select sides reflecting the full age range of Masters Hockey. The format of the day will be 2 pools playing round- robin in the morning, followed by lunch and then playoffs, semi-finals and final in the early afternoon. The Entry fee of £120.00 per team covers pitch hire and lunch for a squad of maximum 16 players. Clubs are asked to provide umpires for pool matches that they are not involved in, although Norwich City hope to be able to provide additional umpires.
The Cup is an ideal way to catch up with old friends and adversaries, play a bit of hockey and have a few beers.
If you would like to join us on 3rd September, please complete the following registration form with your appropriate contact details.
http://www.norwichcityhc.co.uk/eastmasters/  
Contact
 Pies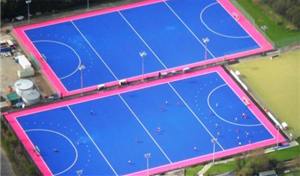 16 Sep 2017 - PLUM Premier Invitational Hockey Tournament @ Old Loughtonians HC / Redbridge & Ilford HC
East Region Hockey Umpiring Association
PLUM 2017 (September 16th/17th)
Men's and Women's Invitational Hockey Tournament
Old Loughtonians HC / Redbridge & Ilford HC  
GOLF DAYS
Click here to find out more about the Norwich City Hockey Golf Days.