Upcoming Events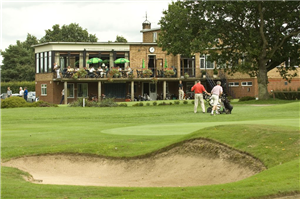 9 Apr 2017 - FREE Golf Afternoon @ Royal Norwich Golf Club
An afternoon of FREE golf has been arranged on Sunday 9th April, dedicated to members, family and friends of Norwich City Hockey Club alone for them to go along and play in a 9 hole competition at Royal Norwich Golf Club, including some sessions on the range with the pro, followed by some refreshments and snacks in the clubhouse afterwards.
Royal Norwich Golf Club are keen to offer members of Norwich City Hockey Club an opportunity to go along and get to experience the wonderful course and facilities that they currently have in Norwich. With the finalising of the move to a new site at the old Weston Park Golf Course they are keen to showcase what they have now and what the plan is for the new facility when they move there in 2019/2020, some amazing changes going on which they would like to let more people know about.
All of this is being offered for FREE as an event purposely for our members, family and friends, so if you are a golfer and keen to go then just get in touch with Pies via golfday@norwichcityhc.co.uk to find out more and to reserve a place. Places will be limited but the hope is that we can accommodate as many as we can that might be keen.  
Contact
 Pies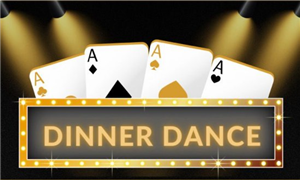 6 May 2017 - Annual Dinner Dance 2017
The club's Annual Dinner and Dance has now been booked and will be held on Saturday 6th May 2017 at Norwich City Football Club, Top of the Terrace, Carrow Road (7.00pm).
Ticket Prices - £39 adults, £36 juniors/U18s
This includes a three course meal with coffee and mints, disco, club presentations, raffle and much much more!!)
Arrival - 7.00pm with the meal starting promptly at 7.30pm
Payment can be made via the club's website, using PayPal or by cheque or by cash to either Ellie Brine or to her via your captain.
Ordering tickets, for yourself or a group of people, plus selection of menu choices is now available via our website (http://www.norwichcityhc.co.uk/dinnerdance).
If you want to know more or to arrange a group booking then please drop an email to dinnerdance@norwichcityhc.co.uk  
Contact
 Ellie Brine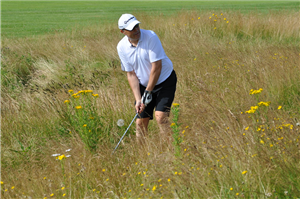 14 Jul 2017 - Annual Golf Day @ Barnham Broom
Annual Golf Day at Barnham Broom, including bacon rolls and coffee on arrival, morning round of golf, lunch, afternoon golf followed by an evening meal, all for a fantastic price of just £60 per person.
Find out more by visiting http://www.norwichcityhc.co.uk/golfday or email golfday@norwichcityhc.co.uk  
GOLF DAYS
Click here to find out more about the Norwich City Hockey Golf Days.